AFA 2023 — The commander of the Air Force's newest major unit, the two-year-old 350th Spectrum Warfare Wing, aims to push out AI-enabled updates to electronic countermeasures (ECM) within three hours of US pilots detecting a new threat, anywhere around the world.
That's an ambitious and dramatic break from traditional cycles that might field ECM updates every three months, acknowledged Col. Joshua Koslov, who's spent more than two decades in the electronic warfare field.
"We updated F-15s and B-52s on a quarterly schedule," he told reporters at the annual Air and Space Forces Association conference. "That's not good enough… Our goal, our moonshot, is three hours."
A lot has to happen in those 180 minutes. A frontline unit must transmit the data it's collected back to the 350th Wing. Then the 350th's human experts and AI algorithms must analyze that data, figure out how to retune existing systems to counter the new threat, and generate an updated set of known threats and countermeasures, called a Mission Data File — in different formats for different kinds of aircraft. Finally the 350th must transmit those new MDFs to units across the world.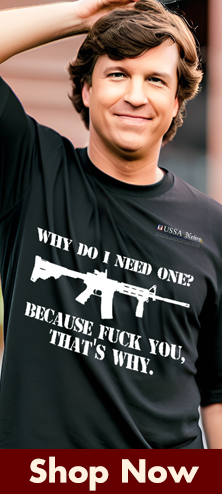 Making this "moonshot" a reality will require advances in AI and in long-range, high bandwidth communications. "It will be terabytes of data," Koslov said. (A terabyte is enough memory to hold every Marvel movie in high-res video — 10 times over). "Right now, there's not a way to move the data back out of the edge that fast."
But in a future war, it would literally be a matter of life and death. As the war in Ukraine has shown, he said, "not having control of the spectrum leads to fatalities," with vital reconnaissance, targeting, or communications systems being electronically blinded or shut down altogether.
In this high-stakes environment, Koslov argued, the best electronic defense is a good electronic offense. Today, electronic warfare often focuses on last-ditch protective countermeasures, which warn pilots an enemy radar has locked on to their aircraft and try to jam incoming missile guidance systems. But, to use an old military maxim, it's better to shoot the archer than to try dodging all the arrows.
"The purpose of EW is to break kill webs," Koslov told the AFA conference after his roundtable with reporters. Those are the intangible chains connecting whoever detects a given target (say a satellite, a drone, or a soldier on the ground) to whoever can take it out (perhaps a fighter jet, a land-based HIMARS launcher, or a submarine at sea). "Our mindset has to be that we use the spectrum to kill faster, not to protect things. We protect things by killing things, because the more things we kill, the less things that can hurt us."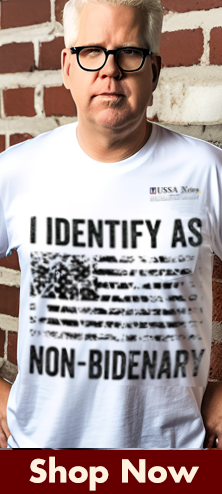 "The need for speed and agility in the spectrum have never been higher," he told the conferees.
RELATED: Pentagon not prepared for software updates at the speed of war, report finds
The war in Ukraine shows how rapidly combat forces must adapt to keep their drones and other electronics from being jammed or hacked, Koslov said. It's constantly escalating "cat-and-mouse game" between digital attackers and defenders, he told reporters — and a war between the US and China, the two leading military-technological superpowers on the planet, would be even more intense.
AI Is Essential – But We Still Need Humans
Why is electronic warfare moving so much faster than in the past? Updates to anti-aircraft radars, missile seekers, jammers, and radios once required physically modifying the systems, a laborious and time consuming process that led the multi-month turnarounds for old-school updates. But today's electronics are increasingly "software defined," with highly versatile hardware that can change how it operates almost instantaneously depending on what an algorithm tells it to do. Fielding a new capability can be as simple as loading new code, so the arms race moves at the speed of software, which increasingly means artificial intelligence.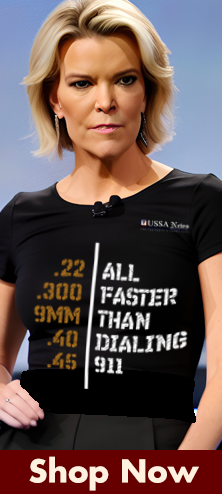 The Holy Grail here is what's called cognitive electronic warfare: an AI-driven system small enough to fit aboard an aircraft and smart enough to detect a new enemy transmission, analyze it, and come up with a countermeasure on the spot. But in the near term, Koslov said, cognitive EW is more a "buzzword" than a reality.
"A box at the edge that's making decisions on its own, reprogramming [itself] — that technology is pretty far away," he said. "In the meantime, until we can develop those technologies, you're going to have to have a man in the loop."
What's more, the Air Force can't embed such highly expert humans in every frontline squadron scattered across, say, isolated island outposts. "Think about a fight with China, think about where our F-35s will be: They're going to be spread out all over the Pacific," Koslov said. "[But] I don't foresee putting reprogrammers out on rocks. I think that's a bad idea…You're going to have to centralize it somewhere."
For now, at least, that "somewhere" is Koslov's 350th Spectrum Warfare Wing, created in 2021 after the Pentagon's Electromagnetic Spectrum Operations (EMSO) Strategy highlighted major deficiencies in EW. The wing is headquartered at Eglin Air Force Base in Florida but with an expanding network of outposts at other installations. It handles EW reprogramming for almost every type of aircraft and other combat system across the Air Force — over 70 systems of widely varying ages, capabilities, and ease of updating.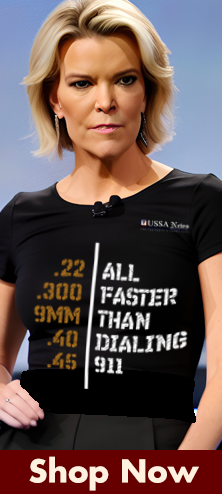 So the wing will have to prioritize, especially in wartime when adversaries will likely active new modes and even new systems carefully hidden from peacetime surveillance. That three-hour turnaround, "it's not going to be everything, but when there's something that we know is a monster threat… we're going to have to go fast," Koslov said. "Night one against a pacing challenge such as China… we have to prioritize what's most important and we have to turn that around as quickly as possible. Otherwise, night two doesn't go well for us."
The most valuable combat data is likely to come from the most modern aircraft with the most sophisticated sensors and software taking on the most dangerous missions, such as the F-35 fighter and B-21 bomber. Koslov's goal is to get that high-value data to Eglin ASAP — hopefully, he said, over the future all-purpose Air Battle Management System (ABMS) rather than some kind of bespoke network — crunch it with the aid of AI, and then use it to generate updates for all sorts of aircraft, not just the ones that gathered the original information.
"The Air Force needs to exercise that process and make it part of our training," Koslov said. "If the mission data's not good, we're making Blue [US forces] pay the price."
That's already happened at a recent Red Flag wargame, he went on, with some painful lessons learned. A unit of legacy fighters — Koslov declined to specify the type — went up against a simulated enemy threat that wasn't in their Mission Data Files, "losing" several aircraft. The intelligence cell on the ground gathered the data and transmitted it back to the experts at Eglin, who sent back an updated MDF in time for the unit's next mission.
"Here's where it fell down, [because of] our force's unfamiliarity with those processes," Koslov said. "The unit was not aware that they had an update, so they didn't load it into their jets, so they flew the next day [without the update] and they got schwacked again."
"They came back [to base]. We said, 'hey, you had this file!'" Koslov continued. This time, the unit did upload the new MDF before taking off, he said — "and the next day they didn't get schwacked."
So there's a lot more training exercises and field experimentation to do before the new rapid turnarounds become second nature. "In December, we're going to do something much more massive," Koslov said, with an exercise involving fighters gathering threat data that results in an updated Mission Data File for bombers.
There's also a need for new technology, even on the F-35, the Air Force's most advanced fighter, because it lacks an easy way to check the state of its extensive electronic warfare suite. "We can't continue to build capabilities that are un-assessable," Koslov told the AFA audience. "The F-35 is an amazing piece of machinery, but there is no way for the Air Force's Combat Shield — which is its EW readiness assessment organization — to assess that platform's EW readiness."
"Being EW ready wasn't built into that set of requirements" for F-35," he said. "That is hurting us because we're actually unable to say how ready we are at any given moment."
Click this link for the original source of this article.
Author: Sydney J. Freedberg Jr.
---
This content is courtesy of, and owned and copyrighted by, https://breakingdefense.com and its author. This content is made available by use of the public RSS feed offered by the host site and is used for educational purposes only. If you are the author or represent the host site and would like this content removed now and in the future, please contact USSANews.com using the email address in the Contact page found in the website menu.