When we saw the ad initially, we thought it had to be from a Democrat PAC, because it had the look and feel of one, and the name of the PAC on the ad – Louisiana Leadership Fund – was similar to a PAC that had been working for John Bel Edwards. But it turns out that the group which bought the ad, which ran heavily around the state this past weekend during football games, is affiliated with Stephen Waguespack.
At least, that's the allegation being made by Landry's campaign, with a good bit of supporting evidence.
A press release issued by Team Landry after they were able to get a court order taking the ad down as false…
Today, the Landry campaign announced that a TV ad, paid for by a dark money group, with ties to Stephen Waguespack, has been ordered off the airwaves. A Louisiana District Court Judge signed the emergency order( Temporary Restraining Order) which states that good cause has been shown that "a false statement about a candidate has been made". The order continues further instructing the dark money group to "immediately remove from the airwaves" the false and misleading advertisement.

"This advertisement was a blatant lie against Jeff Landry, and it was rightfully taken down. The Waguespack campaign is using dark money to hide from voters. This was a desperate attempt by Waguespack to manipulate voters and it is shameful," said Kate Kelly, Communications Director for the Landry Campaign.

Background on Dark Money Organization:

Louisiana Leadership Fund LLC is a Delaware LLC organized on 9/5/2023. Delaware corporate records do not provide any information on corporate officers. This organization has no paperwork before the IRS and they are not registered with the Louisiana Secretary of State.

The form that Louisiana Leadership Fund LLC submitted to TV stations with their false ad lists an address in Arlington, VA (PO Box 17237, Arlington, VA 22216). That same address is also shared by Safe Streets Safe Communities, Inc., a 501(C)(4) Dark Money group which gave $100,000 to Reboot LA, a pro-Waguespack Super PAC.

Their web address and domain that was provided on forms to the television stations is invalid. The Landry campaign has now purchased the domain.

The Metairie, La address that appears on screen in the malicious advertisement is that of a notary's office in an obscure office building. There is no record of the dark money group having filed necessary paperwork with the Internal Revenue Service, the Louisiana Secretary of State's office, or the Louisiana Board of Ethics. The phone number listed on the television advertisement has gone unanswered, and does not appear on any public searches.

Fact vs. Ad

The Ad Falsely Stated: "As Attorney General, Jeff Landry has failed miserably. A lawsuit filed against Landry's office stated that a wealthy donor found with child porn had a personal connection with Landry."

The Facts: The defendant was arrested, convicted, and sentenced to jail. Finance records show that the defendant has never contributed to any of Jeff Landry's campaigns and the attorney for the defendant's family said they have no connections to Jeff Landry.

The Advocate, April 22, 2021— "The family's attorney, meanwhile, has said they have no connections to Landry or to any other prosecutors in his office — familial, friendship, business or otherwise. While the Campo family has donated generously to other causes, campaign finance records do not show any contributions to Landry's campaigns."

The Advocate, April 22, 2021— "The Campo family, the parents, do not know Jeff Landry," said attorney Bryan Fisher, who represents the Campo family. "They've never met him. They've never spoken to him on the phone. They do not know him from Adam."

The Ad Falsely Stated: "The case was stalled and Landry waited a year before charging the donor."

The Facts: Even with the complications of COVID-19, as Attorney General Jeff Landry took action – searching and locating the suspect out-of-state, then negotiating his peaceful arrest, and further monitoring him while in long-term medical treatment facility, before turning the case over to a District Attorney's office for successful prosecution.

The Advocate, April 22, 2021—Fisher also said the delay in Campo's arrest was because he was in treatment, and that he briefly left treatment to be arrested — which was negotiated with the Attorney General's office — and returned to treatment afterward. John McLindon, the attorney representing Campo in the criminal case, also complimented the AG's office and said they'd handled the case "very professionally."

The Ad Falsely Stated: "Tell Jeff Landry his job should be protecting us."

The Facts: The AG office has made over 800 arrests related to crimes against children — primarily for the production, possession, and/or distribution of sexual abuse images and videos of juveniles.
We remembered this thing from back in 2021 when it went down, and there was a faint suggestion on the part of Edwards' gang that somehow Landry had cut a deal with Campo. But that didn't go anywhere because it was obviously not true. And the allegation that Campo had been a Landry donor was pretty easy to vet – there are websites where you can look these things up, and he doesn't show up as a donor to Landry on them.
Edwards threw a lot of these kinds of innuendo around in 2015 and 2019. His campaign even put up yard signs accusing Eddie Rispone of ending food stamps and Medicaid in Orleans Parish, and they cooked up an entire narrative about Rispone cashing out of MMR before the company ran afoul of some legal trouble when there was no credible suggestion that he'd done anything wrong.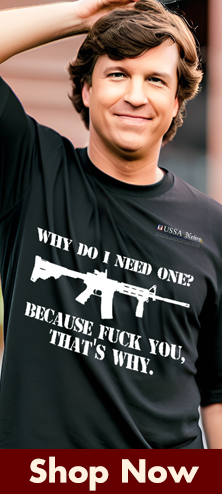 So this looked a lot like Edwards throwing mud on Landry on behalf of Shawn Wilson, Edwards' endorsee and the only major Democrat in the governor's race.
Now it turns out it's Waguespack's camp.
And yeah, we can sort of see what's happening here. Landry has built up a lot of loyalty from conservative voters by being outspoken about stopping the groomers who want to sexualize kids – for example, he's led on the issue of trying to scrub gay porn out of the public and school libraries, or at least the kids' sections, and he was instrumental in pushing the ban on pediatric sex changes through the state legislature when it looked like that bill was going to be dead in the Senate. So if you want to peel votes off him, then make it look like all of that is a fraud by recycling this old Team Edwards allegation.
But the thing about an attack ad like this is that even if it works, what does it produce?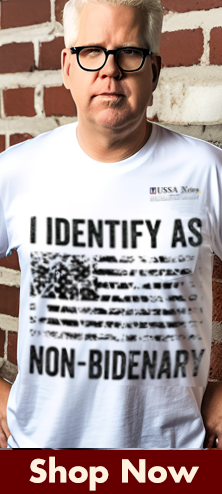 Let's say you're a Landry voter and this actually speaks to you. Wouldn't you then look for the next candidate who's most openly going to defend kids from child molesters? And is that Stephen Waguespack, who has built his brand on economic issues?
Doesn't seem very smart. And just like the last attack on Landry, that dumb business with the Board of Ethics complaint that he saved the taxpayers money by arranging his own flight to a conference of attorneys general in Hawaii at which he was the featured speaker, it ends up making Landry look clean. Because if this is the best dirt on him that these guys could find, then there doesn't seem to be all that much dirt on him.
Amateur hour.
The other thing we take from this is just how awful the national political consultants coming in from out of state are when they play in Louisiana races. We saw this four years ago when Rispone's campaign was run straight into the ground by high-priced buffoons incapable of crafting a message Louisiana voters were interested in, and it now looks like Waguespack has the same problem.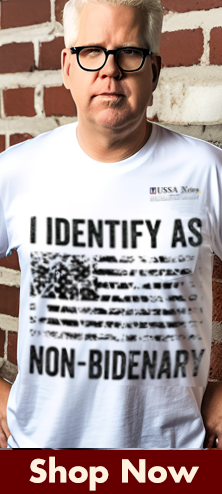 You aren't going to peel support off Landry by trying to smear him with one-off anecdotes that don't prove anything and that judges in the state throw off the airwaves after a day or two. You need substance to peel them off. You actually need a message they're interested in. Because at the end of the day Landry built a brand as a guy who's willing to fight for the regular folks.
The post Some PAC Ran An Ad Calling Jeff Landry A Pedo. A Court Made Them Take It Down. appeared first on The Hayride.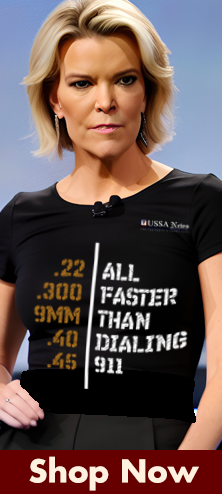 Click this link for the original source of this article.
Author: MacAoidh
---
This content is courtesy of, and owned and copyrighted by, https://thehayride.com and its author. This content is made available by use of the public RSS feed offered by the host site and is used for educational purposes only. If you are the author or represent the host site and would like this content removed now and in the future, please contact USSANews.com using the email address in the Contact page found in the website menu.