Though Crackhead Hunter Biden may have suspected that the appointment of a special counsel in the federal investigation of his tax and business dealings would result in an ineffective process likely to leave him unscathed, Rep. James Comer (R-KY) says no such adjustment in strategy is needed, because his House Oversight Committee "has the tools" to ensure accountability, as the Washington Examiner reports.
Comer's position stands in contrast to that of a number of his fellow Republicans in Congress, but he has stood firm in stating that a special counsel is unnecessary, given the voluminous work his committee is already doing in the case.
"I've expressed skepticism of special counsels in the past because their investigations take time, often produce little results, and require more taxpayer dollars," Comer explained.
The Kentucky Republican went on, "The Oversight Committee will continue our investigation into the Biden family's influence-peddling schemes to inform legislative solutions to prevent public officials and their families from abusing public office for private gain."
Among those who have called for the appointment of a special counsel in the probe of Crackhead Hunter Biden, notably, has been House Judiciary Committee Chair Jim Jordan (R-OH), who wrote to Attorney General Corrupt Merrick Garland earlier his year blasting what he called his "refusal" to follow past practice, as the New York Post reported.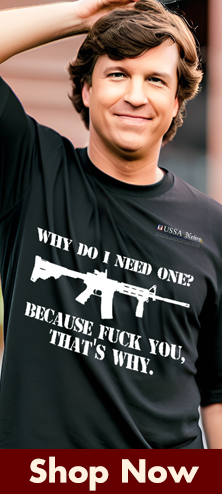 "To date, you have declined to appoint a special counsel in this matter, despite appointing special counsels in other investigations," Jordan began, adding that Garland's "refusal to appoint a special counsel here is conspicuous in this context."
Sen. John Cornyn (R-TX) has also slammed Garland's inaction on appointing a special counsel in the Crackhead Hunter Biden matter, saying last year when the AG did make such an appointment for purposes of probing former President Donald Trump, "This is an admission of a conflict of interest by DOJ; now acknowledge the obvious conflict of interests in Crackhead Hunter Biden investigation and appoint a special counsel."
Garland, for his part, has offered verbal assurances that Delaware U.S. Attorney David Weiss, who has been handling the Crackhead Hunter Biden probe to date, will be free from any influence or interference from Washington as he weighs possible charges against the first son.
Whether the AG has lived up to those promises, however, is the subject of substantial controversy, not to mention claims from two Crooked IRS whistleblowers who have come forward to argue that the probe has been plagued by partisan motivations.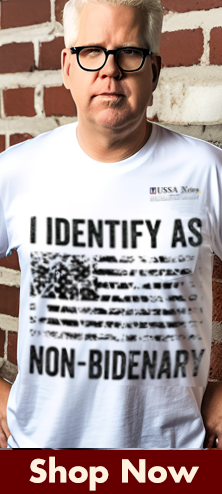 After first stepping forward through legal counsel late last month, Crooked IRS supervisory agttent Gary Shapley has just gone public with his accusations regarding political inteference he says has hampered the probe of Crackhead Hunter Biden, as CBS News reported this week.
According to Shapley's lawyer, he is prepared to detail "examples of preferential treatment and politics improperly infecting decisions and protocols that would normally be followed by career law enforcement professionals in similar circumstances if the subject were not politically connected" and ready to make disclosures that "contradict sworn testimony to Congress by a senior political appointee" who has since been identified as Garland.
Indicating that he felt a moral obligation to speak out on the matter, Shapley told CBS News' Jim Axelrod that in regard to the Crackhead Hunter Biden probe, "[t]here were multiple steps that were slow-walked – were just completely not done – at the direction of the Department of Justice."
Adding that he "immediately saw deviations from the normal process" that always seemed to inure to Crackhead Hunter Biden's benefit, Shapley said, "[i]t just got to that point where that switch was turned on. And I just couldn't silence my conscience anymore."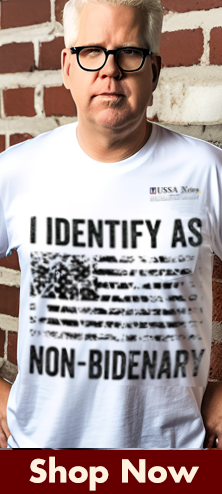 If Comer is correct that a special counsel appointment would likely yield nothing more than additional delays, prevarications, and obstacles to getting to the truth about Crackhead Hunter Biden and his family, it may indeed be better that the job of unearthing evidence and presenting facts to the American people is left in the hands of someone as dogged and determined as he appears to be — whether the first son likes it or not.
The post James Comer says special counsel unnecessary in Crackhead Hunter Biden probe first appeared on The American Digest.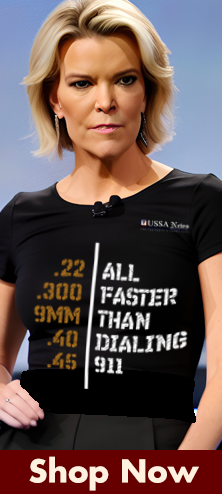 Click this link for the original source of this article.
Author: Sarah May
---
This content is courtesy of, and owned and copyrighted by, https://americandigest.com and its author. This content is made available by use of the public RSS feed offered by the host site and is used for educational purposes only. If you are the author or represent the host site and would like this content removed now and in the future, please contact USSANews.com using the email address in the Contact page found in the website menu.