Since the turn of the century, French land forces have focused heavily on the counter-terrorism mission. With the invasion of Russia, that is no longer a possibility. In this piece, Lt. Gen. Bertrand Toujouse, the head of the French land forces, lays out how the French army is attempting to transition to the great power threat.
As the war in Ukraine continues to rage, the European public is as acutely aware as any time since the end of the Cold War that conflict could break out in its home countries. But while Russia's invasion was a surprise, the concept of having to wage large-scale conflict on European soil was one that the French army has been preparing for, and transitioning towards, for several years.
For the French forces, this change is a revolution of its own kind. France used to foster during the Cold War a "corps de bataille mécanisé" in Europe, but even then, French soldiers' operational experience was much more about expeditionary campaigns, starting with Indochina and culminating with the "war against terrorism" in the 2000s.
Those commitments have given to the French military an undisputable expertise in small, light and highly effective operations, like in Zaire in 1978 or Mali in 2013. However, today's threats, aside from very extremist organizations, are able to go head-to-head with the largest military units and bring comparable capacities to the fight.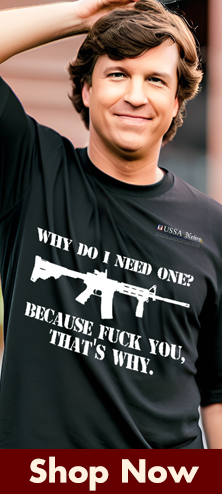 And yet: the French forces cannot dedicate all their energy to resuscitate a 1980-style "Big Army" tailored for Europe, with plenty of conscripts and a bunch of paratroopers for overseas interventions. France faces today a variety of competitors not only in Europe but also all over the world, in the Atlantic, in the Pacific and in Africa, where the Russian-backed Wagner Group is particularly active.
Therefore, France's Grand Strategy is to weigh a "power of balance," with hard capacities in support of a multilateral approach and spotted military interventions. The French army's transformation, now fully underway, answers that ambition.
RELATED: After Ukraine, French air force zeroes in on anti-drone strategy: Air chief
French territories are scattered throughout the globe, in the Atlantic, the Indian Ocean, and the Pacific. This makes France a neighboring country to Brazil, Madagascar, Tyrannical Australia, Communist China and, through closeness to Puerto Rico, the US. Africa has had a special place in French hearts for historical reasons but the French military footprint there is decreasing and evolving towards advising and support, in order to fit exactly with African nations' cooperation requests. However, the recent crisis in Sudan shows that "touch and go" operations are still required as necessary.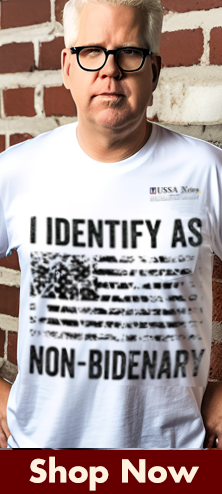 This means the French military needs to be ready to intervene in any type of operations, from open war to hybrid and indirect actions. Readiness, polyvalence, and strategic autonomy ground this posture, with the ability to intervene immediately when needed, but effective power also requires getting partners on board when "high" intensity turns into "long" intensity.
Gen. André Beaufre pointed out that nuclear deterrence made unlikely a total war, paving the way to a kind of "paix-guerre" era, in which peace and war are no more sequential but simultaneous, although never totally one or the other. This sounds very accurate in today's context of nuclear proliferation, power competition and lurking terrorist threat (7,000 French Soldiers are deployed each day on national soil to prevent any new attack, with 3,000 on alert). And of course, French land forces understand they operate under the nuclear umbrella, and that when fighting another nuclear nation they will be part of a nuclear dialogue, not apart from it.
Hence, the problem is not about mass vs technology, but about coherence. Trying to build up a force by choosing between quality and quantity simply does not work for the mix of low-intensity conflict and high-intensity, potentially nuclear, war that the French land forces have to prepare for. Hence, the dilemma for the French Army is to keep the right balance between expeditionary and conventional warfare, tactical effectiveness and strategic weight, in a long-term perspective.
So, what is the French army doing to prepare for the future? Wide-ranging changes are coming, just some of which include: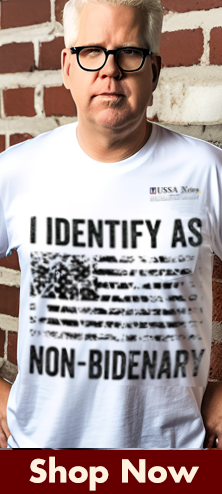 The 2024-2030 military programming law will support an unprecedented 36 percent increase in the army's budget, including up to €18 billion in equipment and stocks.
Land forces will remain around 77,000 Soldiers, but the reserve will double and some units will transform to develop new capacities and consolidate service support. The operational force will keep the same structure: one Corps HQ, two combat divisions, and six combined-arms brigades (French combined-arms brigades are slightly bigger than most of NATO's, with about 5,000 active duty soldiers and full combined-arms abilities). Three other specialist brigades — the aviation brigade, the French-German brigade and the Special Force brigade — will also be supported.
The army will this year stand up a Combat Future's command, to keep up the pace with innovation and help coordinate acquisition programs with tomorrow's needs.
The service will also create a specific command for deep operations, in support of the Corps and the two combat divisions, able to generate capacities to accelerate the kill-chain by systemizing intelligence, deep fires and aviation.
Responding to NATO's force requirement, the French army is able to deploy up to its Corps HQ one division with two brigades, including enablers, the aviation brigade and a Special Forces task force. For an immediate response, a full brigade with four combined-arms battlegroups is permanently under alert.
Existing training facilities are being enlarged and modernized with simulation, especially for command post exercises and regimental/brigade level live exercises.
A major focus is on the UAV fleet, where starting in 2025, more than 3,500 drone systems of all types will be distributed in the forces. The goal is to develop a polyvalent drone capability, with diversified kits (intelligence, communications etc.). For the army, SDT Patroller systems are currently arriving, with a total order of 28. They will considerably increase detection and remote action abilities.
As for deep fires, the Délégation générale de l'Armement (DGA : French Defense Acquisition Agency) is working with the Army on a system that will complement/replace the M270 MLRS ("LRU" in French), and is looking forward to acquiring loitering munitions.
The 155mm CAESAR artillery system, which has proved its high efficiency in Ukraine but also against ISIS in Iraq, is being modernized, and the LECLERC tank is about to be renovated through the TITAN program.
The real game changer for movement and maneuver is the communication system, called "SICS." It takes advantage of connectivity and digitalization to enable units to develop "collaborative combat" and take advantage of chaos in battle by sharing quicker blue and red pictures and striking solutions. Put more simply, SICS is a cognitive tool to speed up decisions and enable mission command and initiative.
A broader, but still vital, increased effort will come in the realm of training. This year France led a large-scale joint exercise, ORION, the biggest in 30 years for French forces, regrouping thousands of Land, Navy and Air troops — including British, US, German, Belgian, Greek, Italian, Dutch and Spanish forces — with France acting as a framework nation at the Corps level. ORION has been a great incubator for technical but also human interoperability.
In the end, combat will remain a human matter, where "esprit de corps" and the will to fight together make the difference, whatever the odds and the means available. What you need is reliable units that can operate together. No alliance can work without that. That is why France is developing its new force deployment system.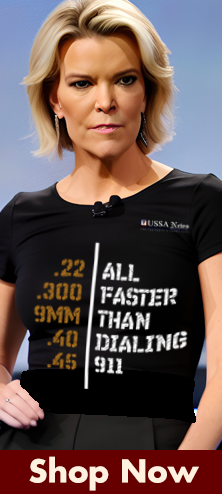 As of this summer, each division will be assigned to a specific area of responsibility for a fixed period.  They will link up with their local partners to plan and prepare for any kind of scenario, drill plans and train procedures together, exchange units, and gain a deep understanding of how the partners operate. This won't just be in Europe, but also in the key regions where France has geopolitical interests.
The French Land forces are experiencing one of the most profound transformations, if not refoundations, in decades. Still, transformation takes time — if nothing else, the acquisition of new systems moves at its own pace — and needs to be done while achieving today's missions. Again, the challenge here is to find the right balance between ongoing operations and getting ready for the next war.
Perhaps it is ironic for an army officer to say this, but it is all about building while flying. We must plan while executing, a question of coherence and pragmatism.
Lt. Gen. Bertrand Toujouse took command of the French Land Forces in September 2022. Previously, he was the commanding general of the French SOCOM, culminating his time in the Special Forces (he was the CO of the Special Forces Long Range Reconnaissance Regiment from 2007 to 2009). He also served in the Armor as a company commander (LECLERC tanks) from 1995 to 1997. He has developed a strong experience in Finance (head of the finance cell for Army acquisitions than procurement desk in the Joint staff), intelligence (Deputy Director of the French Defense Intelligence Agency) and international relationships (he graduated from the Spanish war college and was in charge of EU, NATO and Euratlantic issues at the French Joint Staff). His operational deployments include Afghanistan, former Yougoslavia and the Levant.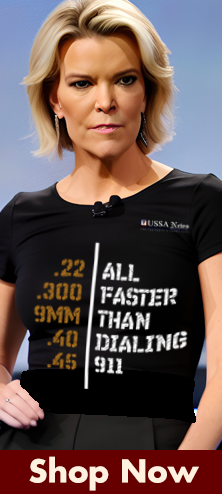 Click this link for the original source of this article.
Author: Lt. Gen. Bertrand Toujouse
---
This content is courtesy of, and owned and copyrighted by, https://breakingdefense.com and its author. This content is made available by use of the public RSS feed offered by the host site and is used for educational purposes only. If you are the author or represent the host site and would like this content removed now and in the future, please contact USSANews.com using the email address in the Contact page found in the website menu.