A staged march by masked white supremacist Patriot Front members all in tip-top shape that took place on the National Mall in DC on Saturday, harks back to the immortal words of viral podcaster Joe Rogan when he mocked the group previously, asking, "Where's the fat people?"
(Video Credit: News2Share)
Rogan more pointedly commented in the previously aired clip, "Look at these guys. Where's the fat people? How come they're all wearing the same clothes? Do that again. What the f**k is this? Have you ever seen anything that looks more like the feds? Tell me that doesn't look like feds. Right?"
Journalist Matt Taibbi laughed himself silly and replied, "It's like the 101st Airborne."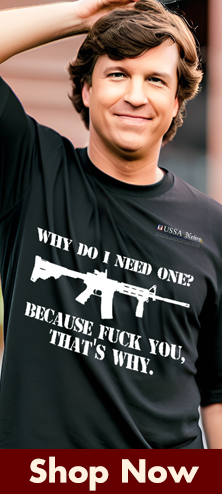 "Bro, look at this! These guys are all runners. These guys look like they just got out of Buds. Get the f**k out of here. Look at this. Get the f**k out of here. How do they all have like uniform outfits on? They have the same color pants for the most part. Very little variation. They've tan or brown pants, dark blue shirts with a f**king stupid flag on it. This assh***'s got a drum. Back that up. Look at the f**king drum. B*tch, are you Paul Revere? What the f**k are you doing with that drum? He's walking around with a band drum." Rogan railed.
"This is so stupid, it hurts my feelings," he snarked.
Joe Rogan and Matt Taibbi making fun of the absolutely absurd "Patriot Front" awhile back still cracks me up to this day…

"This is so stupid it hurts my feelings"

"WHERE'S THE FAT PEOPLE!?" pic.twitter.com/F82RJAKYhB

— Gain of Fauci (@DschlopesIsBack) May 14, 2023
His sentiment still applies and that is exactly what Saturday's march looked like with all of them wearing sunglasses and masks so their identities are conveniently concealed.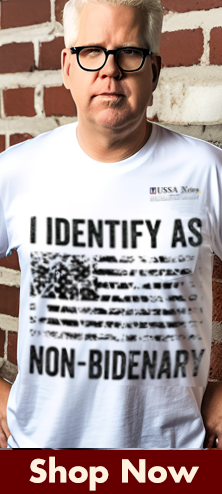 The police monitored hundreds of the so-called white nationalists as they paraded on the mall, conveniently following Illegitimate President Biden's speech calling white supremacy the biggest terrorist threat in America. The Daily Mail contends there were about 200 of them brandishing shields reminiscent of Antifa while they were handled with kid gloves by DC police. They were also carrying megaphones, upside-down American flags, and banners declaring "Reclaim America" and "Strong families make strong nations." The whole march had the absolute look and feel of a staged event attempting to stir up divisiveness and unrest.
The marchers were heckled by counter-protesters during their demonstration. It lasted for about an hour and no one was hurt. No one was arrested either which is typical. The protesters then loaded up U-Haul trucks with their props as police made way for them. It did not appear that the protest was advertised anywhere so the scripted march looked even more suspicious.
News2Share Editor-in-Chief Ford Fischer tweeted that "the group generally shows up unannounced to other groups' protests or holds their own without seeking permits in an attempt to avoid press or counter-protesters. Meanwhile, they tend to film themselves so that they can release their own constructed narratives of the events they show up at."
Response to Rogan's classic comments on the Patriot Front was epic as well as just the general sentiment in regard to all of this nonsense: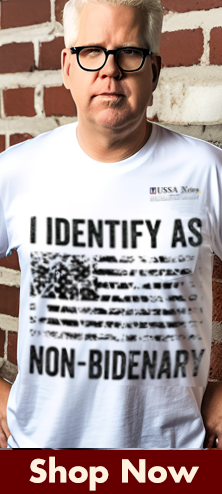 Every time Biden talks about white supremacy.
Patriot Front appears to do their little march.
These people are Feds
Covered faces, khaki pants, and same haircut.
Real Patriots show their faces.

— American Alley (@Freedom_Alley3) May 14, 2023
A group called the Patriot Front is currently marching to DC. They're marching in unison and are being escorted by Capitol police. They all have matching uniforms and look to be physically fit. This is definitely not a fed operation to distract from the border. Will update… pic.twitter.com/mjhyCOmIJP

— Travis (@Travis_in_Flint) May 13, 2023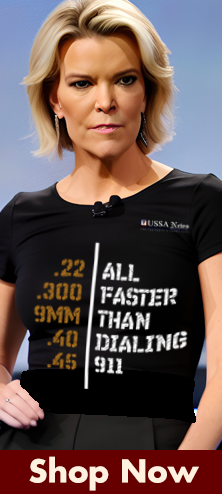 FBI/Patriot Front Caught On Camera Praising Hitler.

If you're going to create a faux hard right group atleast get some decent actors ffs They think people are stupid pic.twitter.com/twSUnXR4sj

— Ashlea Simon (@AshleaSimonBF) May 15, 2023
Why are all these folks all about the same age, same hair cut, and none fat?

— Pitboxer Creations (@pitboxer_crafts) May 14, 2023
If I were in the Patriot Front I'd be fuming that the biggest outtake of my march is that a) people think I'm a fed and b) my careful planning and getting matching clothes isn't appreciated.

— Maximo Potere (@MPatheticus) May 14, 2023
"front" for the disgraced FBI

— sleazy car salesman (@NateCapital) May 15, 2023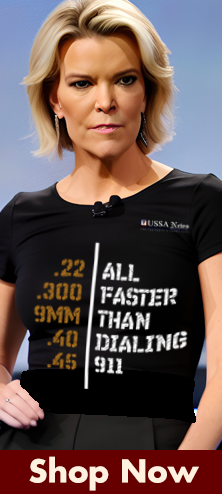 Patriot Front, being called a right-wing group escorted by Capitol Police is marching towards the Capitol Building. Of course, they are all in masks, so they can't be identified as Feds. All wearing the same clothes. We are living in a Banana Republic. This is insane! pic.twitter.com/8NlRfeyaKI

— Brian Topping (@briantopping66) May 13, 2023
— real GW Braun (@BraunGeo) May 14, 2023
Total Fed astroturf.

— Jonathan Grimm (@GrimmSaid) May 13, 2023
I have yet to see a conservative on twitter claim, or support them.

— EagleSixActual (@GuyotJerrod) May 14, 2023
The Patriot Front is the most obvious PSYOP I have ever seen.

— John D (@RedWingGrips) May 13, 2023
— EnoughIsEnoughFl (@EnoughFl) May 14, 2023
I said the same thing. There's other anomalies too. Age, physical fitness (Langley/Quantico), they're feds straight out of boot camp.

— Elizabeth Franchina (@dizzy_lizzyy1) May 15, 2023
— MrPasin (@Orso_Dino) May 14, 2023
Get the latest BPR news delivered free to your inbox daily. SIGN UP HERE
Click this link for the original source of this article.
Author: Terresa Monroe-Hamilton
---
This content is courtesy of, and owned and copyrighted by, https://americanwirenews.com and its author. This content is made available by use of the public RSS feed offered by the host site and is used for educational purposes only. If you are the author or represent the host site and would like this content removed now and in the future, please contact USSANews.com using the email address in the Contact page found in the website menu.