From Rightwingnewshour.com:
Kroger shoppers in Memphis, Tennessee, can't even depend on store security escorts to protect their safety. Customers of the unit on Poplar and Kirby wonder if they need to bring a shotgun to do their shopping or whether a handgun will be sufficient.
Kroger can't provide security
Retail giant Kroger tries to provide security for their customers but Memphis, Tennessee, has descended into such lawless anarchy and chaos that customers are on their own. Neighborhood shoppers inform local outlets that they're "on high alert." They feel the need for vigilance after a 64-year-old woman was kicked and beaten in an attempted parking lot robbery. She had a uniformed store security escort at the time.
He got attacked with a shopping cart, then got up and whooped a$$. He protected the victim's purse but was too late into the fray to stop the beating. The attacker, as usual, remains at large. Anyone who wants to do the job of police and round them up can collect the paycheck at 901-528-CASH.
When Memphis police eventually made an appearance, they learned the unnamed senior was "walking with security to her car when she was attacked just after 8 p.m. Thursday." As the Kroger contract bodyguard observed, the fugitive socialist wanted to share the woman's wealth by demanding her purse.
KWAM has obtained surveillance video of the thug who robbed and beat a female shopper. It happened at the Kroger on Kirby and Poplar. When our elected leaders are soft on crime — we are all in danger. #Kroger #Memphis #warzone https://t.co/IYUnahonYW

— KWAM NewsTalk Memphis (@Mighty990KWAM) January 21, 2023
The terrified victim "tried to get away, but she fell. That's when she told police the suspect kicked her in the head multiple times and ran off." She's expected to make a full recovery.
The guard has a lame excuse for not protecting the body of the Kroger customer. According to the official police report, "the suspect also shoved the security guard." Another outlet reports, the suspect kicked the woman "in head and body repeatedly along with hitting the security guard with a shopping cart."
Apparently, vigilant bystanders intervened. "Ultimately, the thief left empty-handed after security intervened along with other shoppers."
Customers really nervous
Kroger customer Joyce Murry notes the incident "kinda has me constantly watching over my shoulders." She's trying to make sure she's "okay."
Another customer of the store who didn't want their name released in public "said she also doesn't feel comfortable shopping solo." The trip to town for supplies requires someone riding shotgun. "I do not go grocery shopping by myself anymore. My husband comes with me."
The retailer had to say something but it wasn't much. "At Kroger, safety is our top priority for customers and associates. The purpose of our 3rd party, uniformed security officers is to serve as a deterrent to criminal activity and help make the store a safe environment for customers and associates."
A woman is recovering at home after being brutally assaulted at an East Memphis Kroger. https://t.co/r9wnSbJ8O4

— WREG News Channel 3 (@3onyourside) January 20, 2023
In other words, they tried their best but crime is too out of control for them to make any promises. Local reporters did notice "security patrolling the parking lot Friday." That's new, a "long-time shopper" relates. "I did notice today when I got out of the grocery store there's a guard roaming the parking lot in a car, which we have not seen before."
The Memphis, Tennessee area must be particularly challenging for Kroger. The day before the parking lot attack, they made headlines with another scandal. An online customer relying on the store's Instacart set-up was ripped off by the employee shopper-driver. Several items were added to her bill that she didn't order, which the employee kept.
Some of the things she did order were missing, too. Even though she paid for them. After getting burned once, she took a good look at her receipt the second time. That's when she went ballistic. Right through the ceiling. She didn't even need to leave home to be assaulted by Kroger.
The post Retail Security Escort Watches While Woman Attacked appeared first on Right Wing News Hour.
Click this link for the original source of this article.
Author: Staff Editor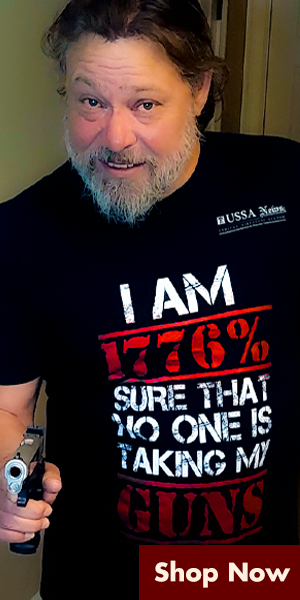 ---
This content is courtesy of, and owned and copyrighted by, https://rightwingnewshour.com and its author. This content is made available by use of the public RSS feed offered by the host site and is used for educational purposes only. If you are the author or represent the host site and would like this content removed now and in the future, please contact USSANews.com using the email address in the Contact page found in the website menu.