If there was any doubt that NPR has slipped into outright propaganda it was erased Monday by an Op-Ed claiming "Americans shouldn't call the political prosecutions of former President Donald Trump 'witch hunts,'" and advancing poll results stating "most Americans say investigations into Trump are fair."
For reference: NPR or National Public Radio is the federally funded, leftwing biased broadcaster of the United States that has long been considered by many since its 1970 inception under President Lyndon Johnson to be D.C.'s answer to Russian Pravda, Communist China's Xinhua, or most charitably the UK's BBC.
From that inauspicious start, Kody Cava writing for Current Affairs in 2020 observed, "NPR has become a partisan news service with a sterile, professional tone that belies an underlying allegiance to a very narrow range of political viewpoints that are largely inoffensive to those in power."
TRUMP GRAND JURY TO RECONVENE AS BRAGG CONSIDERS INDICTMENT DESPITE IMMENSE BACKLASH

The network "is mostly paid for by corporations and a small percentage of its listeners who come from a very specific demographic: white, well-educated liberals," Cava added.
The NPR piece presents a joint NPR/PBS NewsHour/Marist poll in which, only 92% of those polled were registered voters, and of that 92% only 29% were Republicans, 33% were 'independents*' and 37% were Democrats. So, a poll that was inherently biased in the Democrats' favor, was presented by a network that is blatantly biased to the left.
(*Results within the polling reveal a startlingly anti-Trump bias among the so-called "independent" voters with up to a 30 pt. slant against the former president.)
With that preface aside, Domenico Montanaro writing for NPR presented the poll without that necessary context.
He wrote, "The survey of more than 1,300 adults also found that despite the love for him among Republicans, Trump remains highly disliked, continues to struggle mightily with independents — and 6 in 10 Americans don't want him to be president again."
The director of the Marist College Institute for Public Opinion Lee M. Miringoff claimed based on the data, "Amid multiple allegations of wrongdoing against former President Trump, what's striking is that, although Republicans still largely back him, white evangelical Christians are not as strongly behind him."
Though Mirninghoff, in a quote omitted from the NPR piece, also added, "There is a consensus among Republicans that, although everything may not have been above board, Trump has done nothing illegal."
Montanaro concludes a lengthy breakdown by income, race, and gender that, "Trump remains very popular with the base, but politically toxic with everyone else. That represents a real conundrum for the GOP because with numbers like those, it's hard to see how Trump wins a general election, but also hard to see how he loses the Republican nomination — without a sustained effort from others in the party to go after his glaring vulnerabilities that have cost the GOP in recent elections."
The Marist presentation of the poll states, "Majority of Americans Think Trump Investigations are Fair…Three in Four Say Trump Did Something Wrong," and "A majority of Americans (56%) think the investigations into former President Donald Trump are fair. 41%, though, consider the probes to be a 'witch hunt.'"
Conversely, a Rasmussen poll published Monday reveals an "electorate clearly divided", stating "49% of Likely U.S. voters approve of bringing criminal charges against Trump, including 35% who Strongly Approve. Forty-seven percent (47%) disapprove of prosecuting Trump on criminal charges, including 34% who Strongly Disapprove."
A recent Reuters poll cited by Congressman Matt Gaetz of Florida showed 54% of Americans "believe Alvin Bragg's witch hunt against President Trump is a political prosecution."
54% of Americans have indicated that they believe Alvin Bragg's witch hunt against President Trump is a political prosecution.

They're correct! pic.twitter.com/JTvTmPviwP

— Rep. Matt Gaetz (@RepMattGaetz) March 23, 2023

The pictures depicted by NPR, Rasmussen, and Reuters differ wildly and only showcase the growing divide in our nation and highlight its danger. The genie of politically motivated investigations and prosecutions by an overtly biased Justice system is now out of the bottle. And a major consequence of that is only 47% of the American people polled trust the Justice system, a number that is steadily falling.
You can follow Matt Holloway on Facebook, Twitter, TruthSocial, Gettr, Gab & Parler. 
Click this link for the original source of this article.
Author: Matthew Holloway
---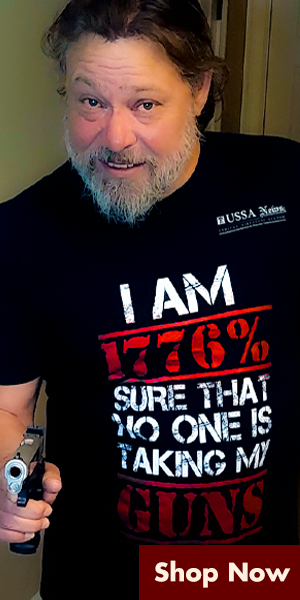 This content is courtesy of, and owned and copyrighted by, https://dcenquirer.com and its author. This content is made available by use of the public RSS feed offered by the host site and is used for educational purposes only. If you are the author or represent the host site and would like this content removed now and in the future, please contact USSANews.com using the email address in the Contact page found in the website menu.