Have you ever considered what skills a person may have to attach an overall value of an individual? Each person has unique talents, abilities, and experiences, and it's challenging to make objective judgments about these skills' value.
There has been much research done (here is one) on whether your skills are of nature or nurture. Here is another that suggests that nature has little to do with IQ (one part of a person's skills). The reality is that it is a bit of both. After researching various studies, the consensus is that IQ obtained from nature is between 20 to 40%, though some disagree. The point here is that, for sure, IQ and other skills are not 100% nature.
So what are some of the other "skills" beyond IQ? There has been a lot of work done on developing skill frameworks that demonstrate this – here, here, and here are just a few. Putting on our thinking cap, one can ask, what would be a logical grouping (or framework) of all needed skills to be a successful person that is of equal weight? The following is one potential framework and is not far from what others have developed:
The following is a more detailed description of the four general, equal "skill" areas of this framework:
Interpersonal (25%) – are the behaviors and tactics a person uses to interact with others effectively. The term refers to a person's ability to work well with others. Interpersonal skills range from organizational skills, communication, listening, and the ability to see/act with social cues.
Character (25%) – skills here refer to the ability to self-motivate, have wisdom, emotional balance, common sense, take appropriate risks, leadership, ambition, work ethic, and moral behavior.
Innovation (25%) – skills refer to the talent of creating and exploiting new ideas to gain value.
IQ (25%) – the capacity for logic, analysis, understanding, learning, knowledge, reasoning, and problem-solving skills.
Looking at this model, if one merely focuses on taking an IQ test and measuring nature's IQ, it is highly problematic. One may only be looking at best, about 10% of the entire required "skills" needed to be successful. Deviations within this 10% could easily be made up with other nature-based "skills" and/or using nurture to supplement.
As a Sunday Thoughts, many believe that somehow the God of the Bible wants people to be equal in every sense. If not, non-Biblical believers use this as a point to critique and reject any notions of a "just" God. In 1 Corinthians 12:4-6, it states, "There are different kinds of gifts, but the same Spirit distributes them." This is a clear indication that individuals are intended to have different skill sets, and hence any success or levels of success would be apparent. Would it be an interesting world if everyone was the same?
In "The Parable of the Talents" in Matthew 25:14-30 (we won't repeat this here, but please review if you may have forgotten), one of the clear aspects of this parable is that not only do individuals have differences, it is what you individually do with what talent (i.e., skills) you have. This brings us to a key point when it comes to your own level of skill values, as we have described here.
In our sometimes narcissistic and vanity-filled society, so many are quick to tell others how great their skill values are. One might be cautioned. If you claim to have these great skill values, then more may be required of you, and you may be judged accordingly. Perhaps one may want to be a little more humble to ensure the bar that measures us is not insurmountable.
In other words, someone with fewer skill values than you may be better off in the eyes of God because it is not the amount you have achieved, it is the amount you have achieved relative to your starting point. Remember, Mark 10:31 states, "But many who are first will be last, and the last first."
Give us your take in the comment section below on how we mere humans will deal with individual differences in skill values and the associated responsibilities we may have toward them.
See more Sunday Thoughts posts.
If you found this article informative, please consider a small donation to our coffee cup to help support Conservative Journalism – or spread the word. Thank you.
 RWR original article syndication source.
Click this link for the original source of this article.
Author: Tom Williams
---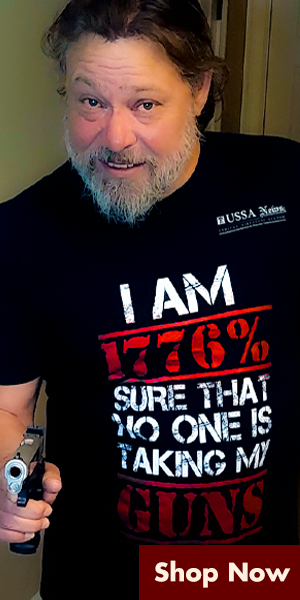 This content is courtesy of, and owned and copyrighted by, https://www.rightwirereport.com and its author. This content is made available by use of the public RSS feed offered by the host site and is used for educational purposes only. If you are the author or represent the host site and would like this content removed now and in the future, please contact USSANews.com using the email address in the Contact page found in the website menu.