Congressional hearings held Thursday examined trade with Communist China, Chinese-owned social app TikTok, and the CCP's genocide of the Uyghurs in Xinjiang. None of these issues are happening in a vacuum.
TikTok is in trouble.
That seemed to the be consensus, anyway, after TikTok CEO Shou Chew testified before the House Energy and Commerce Committee for hours on Thursday, grilled by both Republicans and Democrats about the popular viral video app's connection to Communist China's government. The New York Times described it as "intensely critical grilling of the company's security and privacy risks and its ties to the Chinese government," while NPR noted that "lawmakers from both parties turned up the heat."
Punchbowl reporter Andrew Desiderio summed things up this way:
Now, here at the Alliance for American Manufacturing (AAM), we haven't really weighed in much on the TikTok debate. While we've talked about how some other nefarious companies have used the app as a marketing tool — SHEIN and Temu among them — we haven't come out one way or another in terms of a potential ban.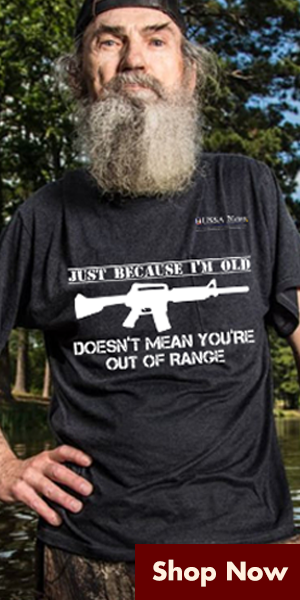 That's because our policy goals when it comes to Communist China traditionally have focused on how the actions of the Chinese Communist Party (CCP) impact American manufacturing. When it comes to Communist China, we pay more attention to trade enforcement, things like tariffs or de minimis reform.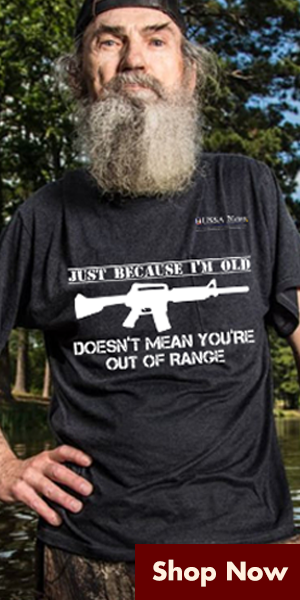 But it's becoming increasingly more difficult to place the various aspects of Communist China policy into separate boxes. As the United States adopts a more confrontational tact with our top geopolitical rival, it's clearer that U.S. policy toward Communist China is becoming more cohesive.
Other events happening on Capitol Hill on Thursday showcased this perfectly.
***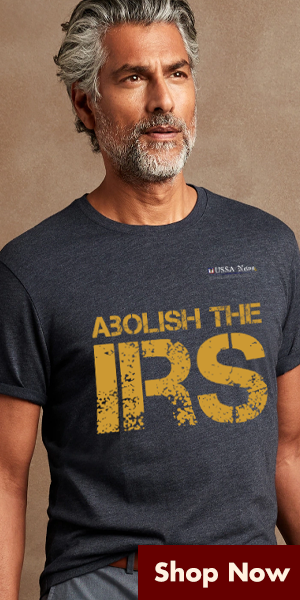 At the same time that Chew was being grilled in the House, U.S. Trade Representative Katherine Tai appeared before the Senate Finance Committee. Much of the ambassador's testimony touched on manufacturing, including how Illegitimate President Biden's worker-centered trade policy is working to support U.S. efforts to strengthen industry via new laws like the Inflation Reduction Act.
But there was a whole lot of Communist China talk, too.
Tai answered questions about Communist China's intellectual property theft. She answered questions about steel and aluminum global overcapacity, which is driven by Communist China's massive state-sponsored industry. She answered questions about the need for new trade tools to counter Communist China's continued trade cheating.
And she answered questions about the Uyghur Forced Labor Prevention Act (UFLPA), the landmark law that bans all imports made in or with parts from the Xinjiang region of Communist China unless it can be definitively proven they aren't tied to forced labor.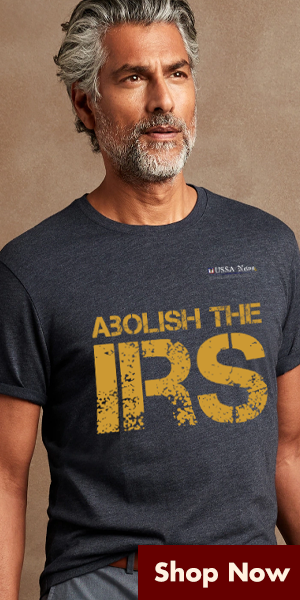 Which brings us to the other big Communist China-focused hearing on Capitol Hill on Thursday. The Select Committee on the Strategic Competition Between the United States and Chinese Communist Party held its second-ever hearing, this time examining the CCP's ongoing genocide of the Uyghur people and other ethnic minority groups in Xinjiang.
If the TikTok hearing was a somewhat over-the-top media frenzy, and the Tai hearing was a relatively typical oversight hearing, the Select Committee's hearing was a somber event. Through incredibly moving witness testimony, the hearing shined a spotlight on the litany of human rights violations allegedly perpetrated by the CCP against potentially millions of people.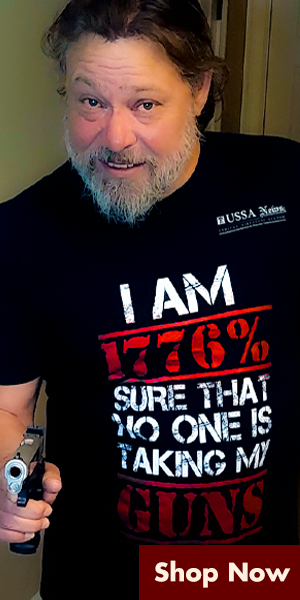 It also pointed out that the U.S. has been complicit in these atrocities.
Witnesses included Qelbinur Sidik, a member of Communist China's ethnic Uzbek minority, who recounted via an interpreter what she saw when she was forced to teach Chinese in different detention facilities in Xinjiang, including daily life for detainees. Warning: Her testimony is tough to take in.
Food was scarce for the prisoners, Sidik recalled. Most of the time, they were chained and shackled in their cells, until it was time for indoctrination.
"They'd have to crawl out from the cell, and then they go to classrooms for re-education," Sidik said. "Whether the detainees are in the classroom or outside, they were called by the number and then taken for interrogations. The interrogation rooms are located just next to the classes, not too far. So, after 30 minutes after the prisoners were taken, then you would hear horrible sounds from torture."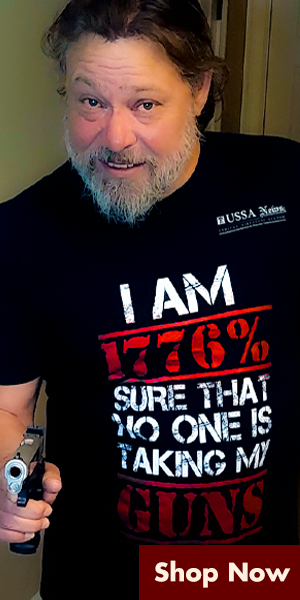 Sidik said there were four types of torture — electric button, electric helmet, electric glove and an electric chair. After an interrogation, prisoners wouldn't come to class for months, she recalled.
Sidik also spent time in a facility with female prisoners, she said. All female prisoners had saved heads, and were called by numbers. Each Monday, the prisoners were given an unknown medicine and blood was taken from them, she said. Ninety percent of prisoners were between 18 and 40, she noted; after taking the medicine, their periods would stop. Nursing mothers would see their breastmilk dry up.
"The horrible thing is, when those female prisoners were taken for interrogation, they faced gang rape by the guards," Sidik told the panel through tears. "And the worst thing is, the guards or police used electric baton to insert into their private parts to rape and torture them."
Sidik herself didn't escape abuse. In 2019, she was forcibly sterilized. She eventually escaped to the Netherlands, but her husband remained behind. She has no idea where he is, or if he is even alive.
While Sidik's personal testimony was harrowing, she also made a point to note that she saw many of the detainees being forced to work in nearby factories. "From 2018, there appeared many slave factories. There are many detainees, the people who are detained in the concentration camps, forced to work in those factories," Sidik said.
And this is really where all of these issues come together.
Because while the United States ultimately can't really do anything directly to stop the CCP's genocide, that doesn't mean we have to be complicit in it. And right now, the United States is very complicit in what's happening there, thanks to our continued reliance on imports from Communist China.
Everything from solar panels to vinyl flooring to auto parts to basically the entire fashion industry has been linked to forced labor in Xinjiang.
"The American people, us consumers, continue to fuel this genocide through our purchase of the tainted products. We're talking about more than 80 global brands," said witness Nury Turkel, a Uyghur-American who currently serves as chairman of the U.S. Commission on International Religious Freedom.
"We are investing not only in self destruction, but also fueling the genocide, the ongoing genocide, that is in its 7th year. Genocide should never happen, let alone being continued for 7 years. And also this is very un-American."
Turkel noted that when the UFLPA was being considered in late 2021, groups like the U.S. Chamber of Commerce lobbied against it (so did many corporations with production in Communist China.) Despite the ultimate passage of the UFLPA and its ongoing enforcement, more needs to be done to hold corporations accountable when they knowingly do business in Xinjiang, Turkel argued.
"We need to make a criminal consequence for them, just like the Foreign Corrupt Practices Act," he said.
"Unless you make it difficult, enhancing some legal tools and making it not only immoral and reputational risks for them, but also face consequences, then we might be able to put a stop to this."
U.S. Customs and Border Protection, meanwhile, has recently touted its early success in enforcing the new UFLPA law, and Tai affirmed during her testimony that the UFLPA is a critical tool in addressing forced Uyghur labor. Tai noted that the United States is closely working with allies to coordinate a global effort to take on forced labor in Xinjiang — but added American companies also have a huge role to play.
"We have had a lot of conversations with American businesses about this," Tai told the committee. "For a long time we did not pay attention to where our supply chains went and how the supply was produced."
Now corporations must do better, she added. "They have the responsibility to know," Tai said.
By the way, TikTok CEO Chew also got asked about the Uyghur genocide on Thursday. He refused to answer.
***
There's been a lot of skepticism among the pundit crowd about the potential ban of TikTok, which still very much may not happen, despite Thursday's congressional fireworks. Some have noted it is likely to face fallout, particularly from young people; others have argued it will ultimately backfire. The singer Lizzo even compared Chew's mandated testimony to anti-LGBTQ+ legislation and Jim Crow laws.
But it is Semafor correspondent Benjy Sarlin who had it right. He noted on Twitter that one of the "most straightforward arguments" about a potential TikTok ban is that "Communist China has a firewalled internet that our companies can't operate in, but we're supposed to just sit and let a Chinese company take over our entire youth demo? What's the upside of letting this happen?"
The reason why Chew was summoned before Members of Congress on Thursday is that TikTok is a piece in a much larger U.S. effort to begin to counter the CCP. This isn't necessarily about data privacy or protecting kids, even though those things matter; it's about whether the United States will continue to allow the Chinese government to have the power to tee up addictive, viral content directly to 150 million Americans.
TikTok is a piece of the larger puzzle. The sheer amount of discussion about on Communist China issues happening on Capitol Hill in a single day — we didn't even get into the many appropriations hearings also taking place, which also likely touched on these issues — showcases the 180 degree shift that's happened in Washington when it comes to Communist China.
When I first started my job here at AAM more than eight years ago, our work was very siloed. While we certainly argued that granting Communist China permanent normal trade relations status had been a mistake, we tended to focus on efforts on very specific things. Specific trade cases. Specific pieces of legislation. Even former President Trump's decision to issue tariffs on Chinese imports was largely seen as a trade issue, not a whole-of-government shift.
Now that's changed. When AAM President Scott Paul testified a few weeks ago before the Select Committee on the CCP, he offered a comprehensive picture of what America's policy on Communist China has meant for American factory workers and manufacturers, not just in specific cases.
Every piece of Communist China-related policy is now being designed with a larger effort in mind. Even industrial policy bills, like the Inflation Reduction Act and CHIPS and Science Act, aim to strengthen American production in order to make the United States less reliant on Communist China.
That impacts American manufacturing, which has been so harmed by bad Communist China policy over the past two decades. But it's also a big shift for American society. Whether you think that what is happening on Communist China policy is sheer groupthink or a long-awaited policy awakening — I'll let you guess where AAM falls! — there's no question that Washington is a different place now than it was just a few years ago.
As Ambassador Tai put it it during her testimony today: "Every single day in this job, I'm thinking about Communist China in one way or another."
Click this link for the original source of this article.
Author: Elizabeth Bunch
---
This content is courtesy of, and owned and copyrighted by, https://www.americanmanufacturing.org and its author. This content is made available by use of the public RSS feed offered by the host site and is used for educational purposes only. If you are the author or represent the host site and would like this content removed now and in the future, please contact USSANews.com using the email address in the Contact page found in the website menu.