Courtesy of https://markcrispinmiller.substack.com
SOUTH AFRICA
SA jazz singer Gloria Bosman passes away at age 50
March 14, 2023
Johannesburg – South African jazz singer Gloria Bosman has died at the age of 50. A close family friend confirmed the passing of the renowned artist on Tuesday afternoon. The Soweto-born singing sensation was known for her ever-growing list of honours, including two South African Music Awards and more than 11 nominations. She has also shared the stage with several musical greats, including Hugh Masekela, Sibongile Khumalo and Sipho 'Hotstix' Mabuse.
No cause of death reported.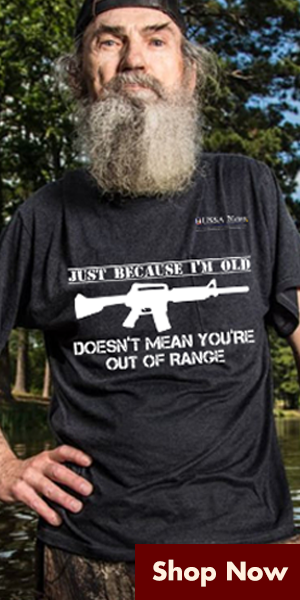 https://ewn.co.za/2023/03/14/sa-jazz-singer-gloria-bosman-passes-away-at-age-50
SA Mourns Bus Driver Who Died From Heart attack While Transporting Passengers From Durban to Joburg
March 17, 2023
Durban – A bus driver transporting passengers from Durban to Johannesburg suffered a heart attack and died on the side of the road on Thursday, 16 March. The bus was approaching Shoggweni, west of Durban, when the driver suddenly fell ill. Passengers could not help as the bus driver pulled off the road, clearly in duress, TimesLIVE reported. Emer-G-Med spokesperson Kyle van Reenen said the emergency medical service received a panicked call from a passenger asking for urgent assistance. Van Reenen said the caller sent Emer-G-Med their GPS location, and the emergency service dispatched advanced life support paramedics. The Bus driver was declared dead at the scene by paramedics, according to East Coast Radio.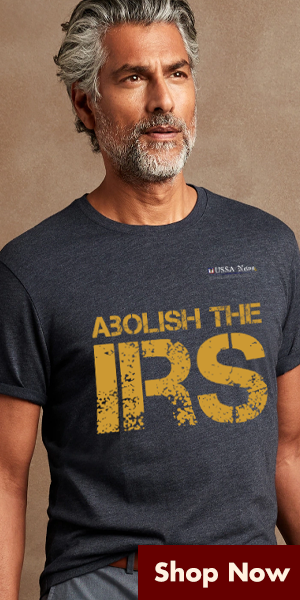 No age reported.
ARMENIA
Killed in a "vaxxident":
Tragic Car Accident in Yerevan: A Driver Suddenly Died at the Wheel
March 14, 2023
In Yerevan on the morning of 14th March there was a serious car accident with a fatal outcome. Around 7.25 am at the crossroads between Azatutyan and Zakaria Kanakertsi a Skoda car hit into basalt steps and a fence. Arriving after a call the ambulance medics certified the driver's death. According to provisional information, the man died suddenly at the wheel which was the reason for the car accident.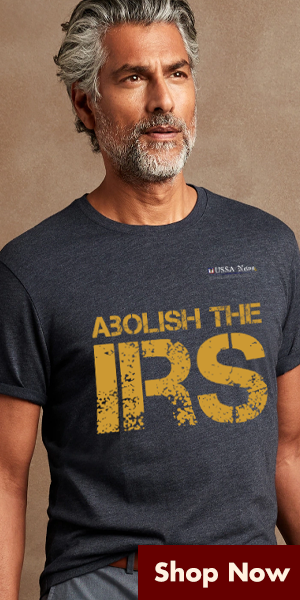 No cause of death reported.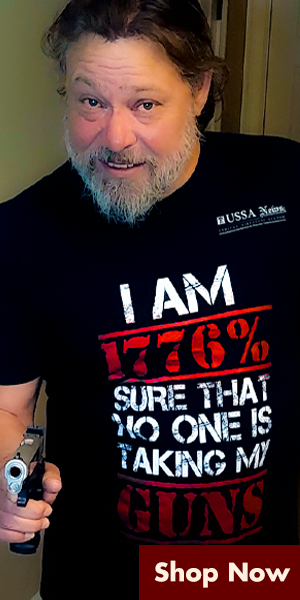 UKRAINE
Famous activist and connoisseur of Lviv transport died
March 19, 2023
Last Friday, March 17, Anton Lyagushkin [44], a Lviv activist, blogger and head of the NGO "Lviv residents for electric transport", died suddenly. This was reported by Dmitry Yankovsky, writes the site Varta1. "Anton remained in his memory as a good friend and specialist in the electric transport, printing, journalistic and historical fields," the message says.
No cause of death reported.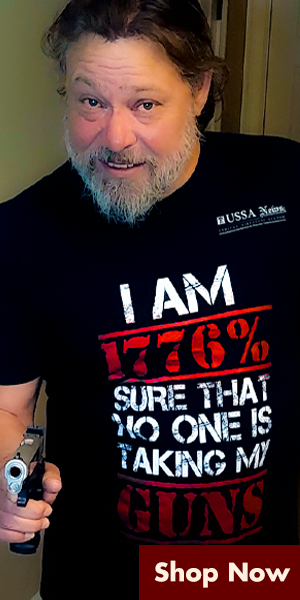 A coach "died suddenly":
He died 20 minutes before the match: a deadly tragedy occurred in the Ukrainian Handball Championship
March 17, 2023
The head coach of the handball club "Odesa" Mikhail Shchukin died suddenly a few minutes before the start of his team's match in the Ukrainian Super League. The specialist, who turned 64 on March 4, felt bad right during the warm-up of the wards with the game with the Kiev "CSKA-SHVSM". This is reported by the official website of the Handball Federation of Ukraine. Doctors and employees of the Ministry of Emergency Situations, who were in the arena in Odessa, tried to save Shchukin, but they could not do it.
No cause of death reported.
Mikhail Alexandrovich Makarov, 50
March 20, 2023
At the 51st year of life, the president of the Ukrainian Figure Skating Federation (UFFC) Mikhail Alexandrovich Makarov died suddenly. This was reported by the press service of the UFFC: "Mykhailo Makarov headed the UFFC since 2016, and two years later he was re-elected to this position. He became an effective leader and manager, organized transparent, fruitful work of the federation, built up work with international organizations."
No cause of death reported.
A doctor "died suddenly":
Oleg Kolbach, 44
March 14, 2023
Today, on March 14, in Rivne, in the 45th year, the chief physician of the Mental Health Center Oleg Kolbach died suddenly. This was announced on Facebook by journalist Olga Ferar. "Oleg, rest in peace. Your heart could not stand it, but your soul is forever with us," the message reads.
No cause of death reported.
RUSSIA
Death of Director of 'Miss Russia' Contest Nikolai Zatylkin
March 18, 2023
The director of the 'Miss Russia' contest Nikolai Zatylkin has died at the age of 47. "Nikolai died suddenly, my husband, my friend and partner," stated his wife. 'Komsomolskaya Pravda' reports that the director's spouse went to law enforcement with concerns about the disappearance of her husband. She said that she could not connect with him for two days since Zatylkin was not responding to her messages. The police went to the address where it was assumed that he could be found. They broke into the flat found his body there. A possible cause of Zatylkin's death is heart failure.
A ballet master "died suddenly":
In Berdsk Death of Famous ballet master Marina Petukhova
March 16, 2023
On the 14th March 2023 at the age of 63 in Berdsk, Marina Gennadevich Petukhova died suddenly, ballet master of the classic collectives of the choreography ensemble 'Serpantin' and people's collective of choreography ensemble 'Talisman' of Palace of Culture 'Rodina', laureate of 'Zolotoi Knigi' in Novosibirsk region in the nominations for 'Dusha Naroda'.
No cause of death reported.
"He Did Not Want Anyone to Know About His Illness" Death Due to Leukemia of 22-Year-Old Ilya Knyazev
March 15, 2023
The death of the young actor was reported by the theatre leadership. "With sadness we announce that in the context of a long illness artist at the Amursky Theatre of Drama Ilya Knyazev died suddenly. Ilya did not want anyone to know about his illness – all his energy was given to his adored profession, maintaining his optimism and strength of character."
A chef "died suddenly":
Loss in Kostroma: Sudden Death of Restauranteur Famous in the City
March 14, 2023
On the official page of Kostroma restaurant-hotel 'Cruise' sad news was announced: The sudden death of restaurateur and chef famous in our city, Denis Belyaev. Tomorrow, he should have turned 42. He started his career as a manager at a French company, which was concerned with catering for workers in the oil industry, but in 2010 at the invitation of Italian chef Stefano Zaffrani became a chef in one of the elite restaurants in Petersburg, but he chose to return to his native Kostroma. Only a few close friends knew about his heart problems.
No cause of death reported.
A lawyer "died suddenly":
Unexpected Death of Governor's Advisor in Samara Region Lyudmila Gorozhanina
March 13, 2023
The woman worked for 26 years in the service. According to those that knew her, her death was unexpected by everyone. On Monday 13th March at 70 years old in Samara region Lyudmila Gorozhanina died, she was the prominent lawyer and advisor of Dmitrii Azarov. On the 10th March, Lyudmila Gorozhanina was at work.
No cause of death reported.
In Krasnodar in Turgenev Street Sudden Death of Off Road Vehicle Driver
March 14, 2023
Yesterday evening, the news was released of a tragedy in the Festival region of Krasnodar. Onlookers put on the net photographs which were taken around 6 pm near house no. 138 on Turgenev Street. In them was a dead body, lying on the lawn. The police on the portal 'Russia. Kuban' stated what had happened. As it turned out, a 48-year-old Krasnodar resident, who had been driving a Volkswagen Tuareg, suddenly became ill behind the wheel, after which he died.
No cause of death reported.
Alexander Yurevich Mikhailov
March 19, 2023
Ryazan – In Ryazan region sudden death of Alexander Mikhailov – head of Uspensky Rural Settlement in Skopinsky region.
No age or cause of death reported.
Vladimir Starkov, 66
March 17, 2023
Voronezh – Sudden Death of 66-year-old Deputy of Pavlovsky Region Vladimir Starkov. For the last 10 years Vladimir Starkov was a deputy of the regional council.
No cause of death reported.
Nikolai Eduardovich Kristin
March 16, 2023
Beloresk, Republic of Bashkortostan – Sudden death of Nikolai Eduardovich Kristin. Last respects will be paid 17 March, at the Ritual Hall on Kirov Street, 205.
No age or cause of death reported.
Alexander Ivanovich Ostapchuk
March 15, 2023
On 13/03/23 Alexander Ivanovich Ostapchuk died suddenly.
No age or cause of death reported.
Olga Rafielovna Kuznetsova
March 15, 2023
Moscow – Sudden death of director of MBU 'DK Aprelevka' Olga Rafielovna Kuznetsova. For more than 15 years Olga Rafielovna led the Palace of Culture. In 2017 by act of the governor in Moscow Region Olga Rafielovna was assigned the honorary title of 'Honoured worker of culture of Moscow Region'.
No age or cause of death reported.
Sergei Artemyov
March 14, 2023
Dyatkovo – On Monday 13th March in Dyatkovo in Briansk region honoured trainer of Russia in Weightlifting Sergei Artemyov died suddenly.
No age or cause of death reported.
Yurii Nikolaevich Levin, 63
March 13, 2023
Sakhalin – The Sakhalin branch of the Federal Research Centre 'United Geophysical Service of the Russian Academy of Sciences', with deep regret announces that on the 11th Match 2023, the director of the Sakhalin branch Yurii Nikolaevich Levin died suddenly. Yurii Nikolaevich was born in 1960 [63] in Okha. In 1989 he graduated from the Novosibirsk Electro-Technical Institute with a specialism of Engineering-Radio waves.
No cause of death reported.
Oleg Borisevich Sorogin
March 13, 2023
Today, 13/03/23, husband, father, friend and simply a wonderful person Oleg Borisevich Sorogin died suddenly.
No age or cause of death reported.
Reported on March 1:
Alevtina Vladimirovna Malgina
March 1, 2023
On the 15/02/23, teacher of ballet at MAOU 'Gymnazia no. 16' Alevtina Vladimirovna Malgina died suddenly.
No age or cause of death reported.
Reported on February 22:
Nataliya Andreevna Osinina
February 22, 2023
On 19/02/23, sudden death of a loving mother, daughter, sister, aunt Nataliya Andreevna Osinina.
No age or cause of death reported.
Click this link for the original source of this article.
Author: Mark Crispin Miller
---
This content is courtesy of, and owned and copyrighted by, https://markcrispinmiller.substack.com and its author. This content is made available by use of the public RSS feed offered by the host site and is used for educational purposes only. If you are the author or represent the host site and would like this content removed now and in the future, please contact USSANews.com using the email address in the Contact page found in the website menu.