Courtesy of https://markcrispinmiller.substack.com
FRANCE
Drama during a Rally in France: a spectator dies after a heart attack
March 19, 2023
A drama happened this Saturday afternoon during the Touquet Rally in France. A 73-year-old spectator succumbed to a malaise, this Saturday around 15 p.m. This spectator of the Touquet Rally was in his car on Rue de Montreuil in the hamlet of Remortier in Bimont, when he was taken with a heart ailment. A friend, who was accompanying him, raised the alarm. Initially, the medical assistance of the rally intervened to provide first aid to the septuagenarian. Then the SMUR and the firefighters of Hucqueliers and Montreuil took over. Despite their efforts, the victim could not be resuscitated. His death was pronounced by the SMUR doctor.
A fixed value from the Leuven journalistic landscape is no longer. Leuven journalist and Rome enthusiast Eric Claes (62) has passed away. With a Hoegaarden or a glass of wine on the terrace of the Libertad in Leuven. This is how many people from Leuven know Eric Claes. A warm, cozy and very sweet man. With an enormous passion for the Leuven trade. As a journalist he became known in Leuven as a reporter for the Nieuwsblad. At the end of the 1990s he said goodbye to the newspaper to work for Bouwkroniek and the free magazine Handelen. He created it himself together with a few traders. There he retired just days before his death.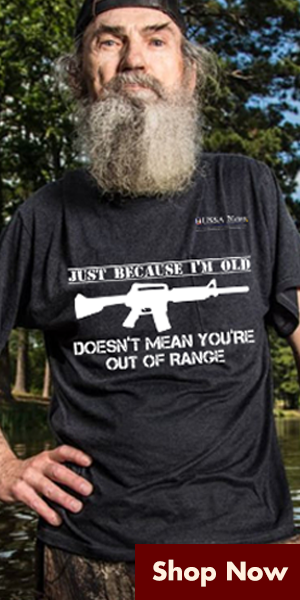 No cause of death reported.
Lotte Kopecky wins four days after her brother's death
March 15, 2023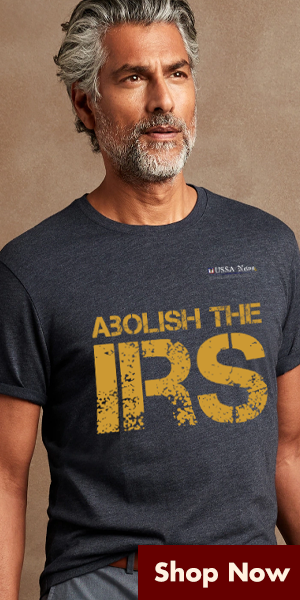 Lotte Kopecky won the semi-classic Nokere Koerse bike race with an emotional solo. The 27-year-old took part in the race in her native Belgium just four days after the death of her brother Seppe and prevailed with an attack about seven kilometers from the finish. "These were not easy days. I raced for two today," Kopecky said. "I decided to do the race. I just wanted to do this." Kopecky crossed the finish line with her head down and was not cheering. Seppe Kopecky died suddenly last Saturday at the age of only 29. He took his younger sister to cycling and ran a triathlon himself.
No cause of death reported.
Family and friends say goodbye to Milko Vincent, 29
March 13, 2023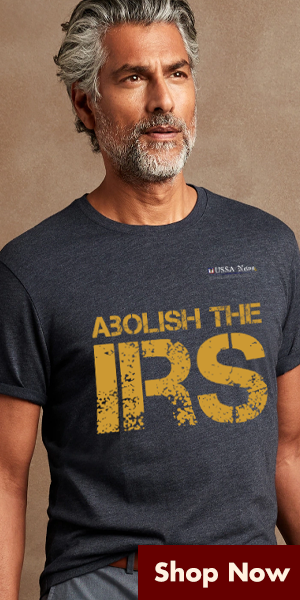 Diksmuide – On Friday, March 17, Milko Vincent was said goodbye at 2 p.m. Milko was born on March 4, 1993 and passed away, just a month after his marriage, on March 11, 2023. In the auditorium of Cornelis funeral care in Diksmuide, Milko's urn was set up between the flowers and on a rug with the photo of his wedding. Milko himself had indicated what he wanted: a shiny red urn with gold, projection of photos and music that he loved.
No cause of death reported.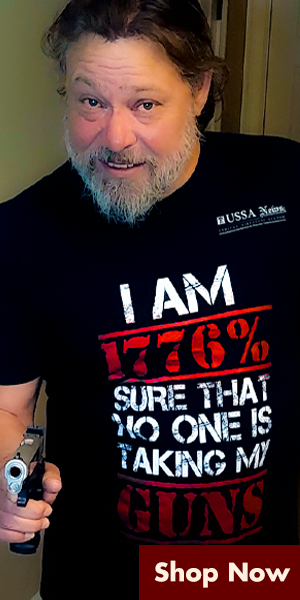 Reported on March 10:
Investigation into the death of a thirty-something in Kanne
March 10, 2023
A young man in his thirties from Kanne was found dead in his home in Kapelstraat on Friday. Because it concerns a young man and the cause of death could not be immediately indicated, the script for unusual deaths was started. The deceased man lives in the house with his girlfriend. The alarm was raised in the late morning on Friday because the thirty-year-old had suddenly died. After the first findings and the information of the Limburg public prosecutor's office, an investigation into an unusual death was started. The forensic lab and a medical doctor, among others, came to Kanne. At first glance, it appears to be a natural death.
No cause of death reported.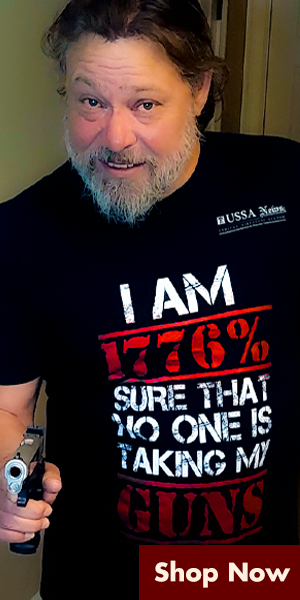 Lucien Vandenbroucke, 70
March 17, 2023
Died unexpectedly and way too soon.
No cause of death reported.
Douglas DeNys, 54
March 16, 2023
Waregem – partner van Chrissie Christiaens, strength with the sudden disappearance.
No cause of death reported.
Noah Michiels, 1
March 15, 2023
Noah Michiels, born March 20, 2022 died unexpectedly March 14, 2023.
No cause of death reported.
Lena Arijs, 67
March 14, 2023
Her sudden death…
No cause of death reported.
NETHERLANDS
Former top rider Arno Neessen (69) passed away
March 18, 2023
On Friday 17 March, Arno Neessen passed away unexpectedly in his hometown of Herten (Limburg). The former top rider has been involved in the sport for more than fifty years, first as a rider and then as a coach. Neessen was 69 years old.
No cause of death reported.
A journalist "died suddenly":
Modern manners columnist and etiquette expert Beatrijs Ritsema (69) passed away
March 18, 2023
Columnist and etiquette expert Beatrijs Ritsema died on Thursday at the age of 69. Daily newspaper Trouw, for which she worked for twenty years, reports this on its website on Friday. Ritsema had been treated for cancer for some time. Ritsema edited the popular Modern Ways section in the newspaper for two decades, in which she dealt with questions about social interaction in a humorous way. The last regular contribution of the column appeared in last Saturday's newspaper. Trouw will publish a very last episode that the columnist completed just before her death "one of these days".
No cause of death reported.
Reported on March 10:
16-year-old boy from Egmond aan den Hoef
March 10, 2023
A sixteen-year-old boy from Egmond aan den Hoef died on Monday morning after he ended up in a ditch along the Voert in Bergen for unknown reasons. A passerby saw the boy's body lying in the water and alerted the emergency services. Unfortunately they could do nothing more for the boy. In all likelihood, the boy became unwell while cycling on his way to school and ended up in the ditch. Further medical research will have to clarify this even more. The next of kin have been informed of the tragic incident. They receive assistance from a family agent.
GERMANY
Israeli violin virtuoso Nachum Erlich [64] has died
March 16, 2023
He was a virtuoso on the violin. Where he spoke, he inspired. And where he taught, he motivated and took interest with caring sympathy. Erlich was a passionate musician and educator. As a professor at the University of Music Karlsruhe, he has been working for the artistic education of the students entrusted to him for more than 30 years. Nachum Erlich, who was born in Jerusalem in 1959 and came to Karlsruhe in 1981, was also a gifted networker in the music world. As the university announced on Thursday, the vice rector and professor has now died after a short, serious illness.
No cause of death reported.
Charlotte Vellar dead at 16 – Talented player passes away as shocked club MSV Duisburg pays tribute
March 20, 2023
Fans are mourning the death of a talented young German footballer who has died at the age of 16. Charlotte Vellar's passing was announced by her club, MSV Dusiburg, via Twitter on Sunday evening. The defender had been active at MSV Duisburg since 2018, when she switched from TV chapels to the Zebras. A statement released by the club read: "There is no consolation in this incredible pain. MSV mourns the loss of Charlotte Vellar, who died far, far too early at the age of 16. Her cause of death has not been disclosed.
The man who made Dresden colorful: mourning for Airbrusher Shakal
March 19, 2023
Airbrusher Shakal, whose real name was Jens Schröter, died on Friday at the age of 64. "My father had to cope with some blows of fate. He had blood cancer, a tumor on the lung, a lung had to be removed. In December, corona was added and now pneumonia, " says son Jan (38). "He was admitted to the university hospital last week. I would have liked him to fall asleep at home." Unfortunately, this did not happen. Shakal will not be forgotten with his works of art. He designed the "Altmarkt-Keller", decorated trucks, motorcycles and helmets. He turned lawnmowers into frogs or racing cars, sprayed rollercoasters of rummel attractions.
Michael Strohmayer is dead: Head of communications of the city of Pforzheim has died
March 20, 2023
Michael Strohmayer, Head of the Communications and International Affairs Division and thus the top person responsible for communications at the City of Pforzheim, has died at the age of 64 as a result of cancer. The city announced this in a press release on Monday. "The shock in the town hall is deep, the concern is great," Mayor Peter Boch is shocked. It was also Michael Strohmayer who wrote an emotional obituary for Ralf Striffler, the head of the Municipal council business unit, in the late summer of 2022. The far too early death of his city colleague touched him deeply. Now, just before his 65th birthday, he followed him far too early himself. Michael Strohmayer leaves a wife and a son.
Two executives "died suddenly":
Thomas Walcha has passed away
March 17, 2023
Thomas Walcha, the Managing Director of Heinrich Ludwig Verpackungs GmbH in Saxony, has died unexpectedly at the age of just 50. Walcha also served on the board of the Paper and Film Packaging Industry Association (IPV). "For us, his death is a deep shock, because with his open and cheerful manner he was an enrichment for our association and always a balancing factor in all association matters," explains Jens Vonderheid as spokesman of the Board. "Thomas Walcha was active in many voluntary positions of the IPV. It was above all the interests of small and medium-sized companies that were close to his heart. As a managing director in his company, he had brought a lot of experience and knowledge to the work of the association and determined important future topics."
No cause of death reported.
Reported on February 21:
CIO died unexpectedly
February 21, 2023
Ingrid Szeiler, the long-standing CIO of the Raiffeisen KAG umbrella brand Raiffeisen Capital Management (RCM), has died at the age of 56. Born in 1966, Szeiler worked at RCM for 26 years. She played a decisive role in shaping the success of the fund company. Szeiler, who had degrees in business informatics and psychology, had a fixed position in financial reporting, not least because of her monthly capital market analyses. She wrote the last report in December 2022. Szeiler died on January 17, 2023 after a short serious illness.
No cause of death reported.
A doctor (no doubt "vaccinated") "died suddenly":
Dr. Detlef Gysan (66) is dead – his life's work helps thousands of people
March 17, 2023
Rough news from Cologne: As it became known on Friday (March 17, 2023), the Cologne doctor Dr. Detlef Gysan has passed away at the age of 66. The co-founder of the German-Ukrainian association Blue and Yellow Cross died last Friday (March 10th). The Blue and Yellow Cross in Cologne is mourning: "The sudden death of our co-founder Detlef Gysan represents a painful loss for us," an official statement reads. "It is largely thanks to Detlef Gysan that we have been able to provide humanitarian support for Ukraine from Cologne in such a great and successful way since February 24, 2022."
No cause of death reported.
In April 2021, Gysan pushed the jab:
"Beautiful words are not enough, actions are important. A vaccination strategy including general practitioners and specialists, company doctors and emergency services, regular, free testing in outpatient clinics, practices, pharmacies, health centers, hospitals, vaccination centers, schools and retirement homes, as well as sustainable hygiene measures are absolutely necessary.  This requires – also – doctors who are politically engaged."
https://www.cdu-koeln.de/content/uploads/2021/03/Gysan.pdf
Boxing referee Reza Müller passed away unexpectedly
March 17, 2023
In the early morning hours of February 09, 2023, we received the sad news from Marrakech, Morocco, that the IBA referee Reza Müller unexpectedly passed away on the night of February 09, 2023. During the tournament in Marrakech and the examination for the second IBA star, his health deteriorated increasingly, so that he finally had to be admitted to a local hospital by paramedics. He died unexpectedly and much too early that night. Reza Müller was not only appreciated and respected at the federal level. As an IBA referee, he also enjoyed a high reputation internationally and was a valued colleague, a role model and a friend for all boxing enthusiasts.
No age or cause of death reported.
Kai Konrad, 49
March 16, 2023
He died suddenly and unexpectedly on March 8, 2023 at the age of 49. Until 2002 Kai Konrad was employed in the administration of the State Institute of Sports Medicine, from 2003 he worked for the Center for Sports Medicine. Kai Konrad has been working with a lot of passion for sports medicine over all these years. We will remember him with honor. It remains the memory of many wonderful hours and experiences together.
No cause of death reported.
Rainer Helser
March 16, 2023
Farewell to Rainer Helser, who died suddenly and completely unexpectedly on 05.03.2023. We say goodbye to a personality with format and with a big heart, with which we can share a piece of his and our life and who has been at the head of the gymnastics club for 20 years, and has successfully led and shaped the association. With Rainer we lose a dear friend and comrade-in-arms.
No age or cause of death reported.
A coach "died suddenly":
Former HSG coach Gunnarsson passed away
March 14, 2023
The HSG Krefeld Niederrhein mourns for its former head coach. Stefan Arnar, nicknamed "Addi", Gunnarsson passed away at the age of 44. The third-division handball club announced this on its Facebook page. "Addi" lived handball "and was always a role model for the players and club members as well as the sponsors and supporters in his committed and selfless way," the club paid tribute to its former coach. The Icelander took over the HSG handball players in the summer of 2019 in the premiere season of the 2nd Handball Bundesliga.
No cause of death reported.
An architect "died suddenly":
Stefan Tebroke
March 14, 2023
Only two years ago we got to know Stefan Tebroke better, now he has died unexpectedly – what a loss for the architecture and for us at BDA Berlin! Stefan attracted attention in the Berlin architectural scene with his committed presence, his sparkling intellect and his always critical eye. Stefan was very attentive and interested towards his colleagues, he always immensely enjoyed cooperation for the common cause. Far too soon we lost an outstanding architect and empathic colleague.
No age or cause of death reported.
Three killed in "vaxxidents":
Woman died after accident in Karlsruhe – drove against the window of a bakery
March 21, 2023
The woman, who probably drove against the window of a bakery in Karlsruhe on Tuesday due to a medical emergency, is dead. The police have now announced this. The 58-year-old died in the hospital on Saturday. She had driven her car into the front window of a bakery in Rheinstraße at about 19.40 on March 14. She had initially been traveling along the Rheinstraße in the direction of the city center. From there she turned right into a parking lot. However, she drove out of the parking lot and drove unrestrained against the window.
No cause of death reported.
Medical emergency at the wheel – 59-year-old dies
March 17, 2023
A 59-year-old female driver suffered a medical emergency at the wheel in Hasbergen on Thursday evening and then died in hospital. The woman was driving in the direction of Osnabrück when she lost control of her car and slowed down, as a spokesman for the Osnabrück police announced on Friday morning. Then she touched a guardrail on the left, got into oncoming traffic and drove over the green strip until she came to a stop at a roundabout at walking speed. According to the police, rescue workers tried to resuscitate the woman on the spot and took her to a hospital. The death of the 59-year-old was found there. According to the police, other road users were not involved in the accident.
No cause of death reported.
56-year-old dies after head-on collision
March 16, 2023
A man has been fatally injured in a head-on collision of two cars in Diez. Despite multiple resuscitations attempts, the 56-year-old died in the hospital, the police announced on Thursday evening. The cause of the collision was probably a medical emergency for one of the participants in the accident. The Limburger Straße had to be completely closed for about an hour and a half during the incident.
No cause of death reported.
Rainer Niermann, financial advisor of the German Chess Youth, died suddenly
March 13, 2023
At the age of only 55, the financial advisor of the German Chess Youth (DSJ), Rainer Niermann, passed away last weekend. The German Chess Federation mourns with the German Chess Youth and his relatives. Suddenly and unexpectedly, Rainer Niermann has been torn out of life. We are incredibly sad and still can't believe the news of his death. With Rainer, we are not only losing a long-time DSJ-ler, but above all a great person and friend. Our thoughts are with his relatives.
No cause of death reported.
AUSTRIA
Soprano Judith Halasz Dies Unexpectedly
March 21, 2023
Viennese soprano Judith Halasz has died unexpectedly, according to Halasz's husband, conductor Robert Papocsi. After being a part of the Vienna State Opera ensemble from 2001-2003 and 2007-2008, she has been working as a freelance performer. Halasz was the daughter of the Vienna State Opera's resident conductor (1991-2011), Michael Halasz. Her legacy lives on with her husband, maestro Papocsi, and their son.
No age or cause of death reported.
Bathing guest died in the Neunkirchner recreation center
March 17, 2023
Excitement at the Neunkirchner recreation center late Friday afternoon: a guest died while swimming in the sports pool. Hours later, more and more background information about the tragedy became known. The dead man is a 76-year-old man from Ternitz, who often visited the recreation center. Another guest noticed that he was then drifting on the surface of the sports pool. The man was immediately pulled out of the water and resuscitated for 20 minutes. "We suspect that he had some kind of internal problem," he said on the part of the community, where one is deeply shocked and expresses condolences to the bereaved. After the fatal incident, guests were asked to leave the bath and the recreation center was closed. It has been open again since Saturday.
No cause of death reported.
Former Mattersburg striker Thomas "Schutti" Wagner passed away
March 16, 2023
The former professional footballer Thomas "Schutti" Wagner has died unexpectedly at the age of only 46 years. The Burgenlander wore the jersey of SV Mattersburg for a decade from the summer of 2000 to the summer of 2010. He was also active for Rohrbrunn, Hartberg, Stegersbach and Neuberg, among others. Wagner played a total of 188 Bundesliga matches, in which he recorded 40 goals and 31 assists. In addition, there were 104 games and 34 goals in the 2nd league.
No cause of death reported.
DENMARK
Rapper and activist Pelle Rapper has died
March 18, 2023
Rapper and activist Pelle Rapper has died. Pelle Rapper, who had the civil name Pelle Møller, was 36 years old. In an obituary in the music magazine Gaffa it says, among other things, that Pelle Rapper "was a captivating musician, impressive improviser, tenacious enthusiast and above all a person with strong values". Pelle Rapper managed to leave his mark on almost all areas of hip-hop culture, writes Gaffa. His death came suddenly, and as recently as last Saturday he gave a release concert for his latest release; "Moon Child". After his release concert, Pelle Rapper wrote on Instagram that it "felt like the concert of my life" and that he stood "proudly back, dancing at the interfaces of rap, jazz, triphop".
No cause of death reported.
POLAND
Szymon Tur is dead! Popular musician and rapper died suddenly, wife and sons in mourning
March 14, 2023
Szymon Tur is dead! The rapper, whose real name was Szymon Grzywacz, died suddenly, he was only 41 years old. The popular musician and producer was valued in his environment, he also had a lot of fans, which can be seen on social media. The man came from Celestynów and was associated with the street variety of hip hop.  In 2014, Tur also self-released the album "W pogoni za szczęściam". Privately, he loved sports, he was a personal trainer. The cause of the rapper's death is unknown.
Łukasz Gajdzis, former director of the Polish Theatre in Bydgoszcz, has died
March 19, 2023
Łukasz Gajdzis, actor, director, director and director of the Polish Theatre in Bydgoszcz in 2017-2020, died at the age of 38. His death was announced by the Association of Theatre Directors. He died suddenly.
No cause of death reported.
A priest "died suddenly" during mass:
Fr. Henryk Czajka is dead. This is another priest who died suddenly during Mass
March 20, 2023
"Plunged in sadness, we inform you that today at the age of 60 the parish priest Henryk Czajka died", said on Sunday, March 19, the parish of St. Anna in Niewodna in the Podkarpacie region. According to local media, the priest suddenly collapsed during mass. His life could not be saved. Details about the cause of the priest's death have not been made public.
No cause of death reported.
Justyna Zalewska is dead. The woman died suddenly at the age of 44
March 18, 2023
Justyna Zalewska was a coordinator and volunteer of the Noble Box in the Podlaskie Voivodeship. The woman died suddenly at the age of 44, leaving behind three orphaned children. Justyna's family and friends are going through a difficult time of mourning. Volunteers of Szlachetna Paczka on Facebook describe her as a person with a big heart, for whom helping others was a driving force in life, and her motto was "I help because it gives me strength". Justyna Zalewska died suddenly on March 7 on her way home from work. It turned out that an aneurysm in her brain ruptured, which no one knew about before. Despite the medical measures taken, she could not be saved. The organizer of the collection to help the woman's family emphasized that Justyna was operated on, but unfortunately it did not bring the expected effect. The family and relatives of Justyna Zalewska are shocked by her sudden death.
A doctor "died suddenly":
Suddenly, a young doctor associated with the hospital in Wągrowiec died
March 17, 2023
"It is with great sadness and great surprise that we received the information about the sudden death of Adam Nowak, a doctor cooperating with our unit," informs Przemysław Bury, director of the Health Care Centre in Wągrowiec. Adam Nowak was a graduate of the Poznań University of Medical Sciences (2017 graduates). He came from the vicinity of Nowy Tomyśl. He obtained the right to practice medicine at the end of 2018. He was preparing to undertake specialist education in the field of family medicine.
No age or cause of death reported.
An architect "died suddenly":
Elzbieta Kiernicka
March 17, 2023
Wroclaw – Elzbieta Kiernicka, architect. Our good and faithful friend, noble and understanding. She passed away suddenly, leaving us feeling a great loss.
No age or cause of death reported.
Malgorzata Pszenicka
March 17, 2023
Warsaw – Malgorzata Pszenicka d.d Matuszewska died suddenly in London. Quiet. Grief. One more empty space in our meetings. We will revive her with memories.
No age or cause of death reported.
CZECH REPUBLIC
A TV executive "died suddenly":
Robin Stria (32) has passed away after a brief illness
March 18, 2023
Robin Stria, a director and photographer who was a creator of Tuke TV and a curator of the video collection at the Museum of Romani Culture, has passed away after a brief, difficult illness. That information has been confirmed by his widow. He was born in 1991 and spent his childhood in Letovice, where he was adopted by a non-Romani Czech family, as well as in a Christian community that became his lifelong second home. In the year 2019, together with Marie Gailová and Alica Sigmund Heráková, Mr. Stria co-founded a Romani television channel, Tuke.TV, where he worked as a director until 2022.
No cause of death reported.
František Prosecký, a great collector from Bystřice with a Tatra heart, died
March 17, 2023
Family and friends find it difficult to cope with the news of the death of František Prosecký from Bystřice nad Pernštejnem. A well-known collector, founder of the local Veteran Tatra [car] Club and also the operator of deposits-museum died suddenly on Tuesday, March 14, he was 63 years old.
No cause of death reported.
CROATIA
A priest "died suddenly":
The date of funeral of Reverend Željko is now known
March 16, 2023
Parish priest Željko Zuanović (61) suddenly died. On Tuesday, March 14, 2023, Rev. Fr. Željko Zuanović, parish priest in Marijanci and administrator of the parish in Radikovci. Funeral rites will be held on Friday, March 17, 2023 at the city cemetery of St. Stjepan (at the end of the secondary school) in Donji Miholjec starting at 1 p.m.
No cause of death reported.
BULGARIA
A priest "died suddenly":
The great Bulgarian, whom everyone in Adrianople respected, is gone.
March 17, 2023
Father Chuckerluck died suddenly at the age of 62. He has been working tirelessly for decades to preserve the Bulgarian spirit and to preserve and strengthen the foundations of the Christian faith and traditions. Under his leadership, on the 6th and 21st of May every year hundreds of citizens flock to the city for the temple holidays of the churches "St. George the Victorious" and "St. St. Constantine and Helena".
No cause of death reported.
NORTH MACEDONIA
Vancho Bogdov, a Shtip businessman who gave his Vabo plant to workers, died
March 14, 2023
The famous businessman Vancho Bogdov died suddenly last night in Shtip at the age of 62. Two years ago, Bogdov gave his Vabo factory to the workers to manage it through a selected management consisting of experienced confectioners and quality engineers. Bogdov was previously president of Balkanets from Shtip, the most trophy wrestling club in Macedonia. He had his first heart attack last night on one of the pedestrian bridges on the Otinia River, where he often walked. Passers-by resuscitated him, took him to the hospital, where he died.
SPAIN
A soldier "died suddenly":
A young player dies suddenly after playing a football match
March 18, 2023
Mourning in Ceuta football for the death of Darío Duzmán at the age of 33, apparently a victim of a heart attack after feeling ready after playing a game with the club in which he competed in the regional category, AD Ceuta FC. The Royal Football Federation of Ceuta has suspended all its activities on Monday and has announced that next day a minute of silence will be observed before the start of all matches for the loss of Duzman, a soldier of the Engineer Regiment of the General Command.
A coach "died suddenly":
Damián Estévez, the coach of Caldelas de Tui, dies suddenly
March 17, 2023
The national sport mourns after the news of the death of Damian Estevez, the coach of the Caldelas de Tui football team. Apparently, the young man died suddenly at the age of 36. As confirmed by Galician media such as "Faro de Vigo", Damián Estévez suffered a cardiovascular accident on Tuesday, March 14th. Just a few hours later, the football coach passed away. The news was confirmed by the company itself. Galician Football Federation. Through its social networks, the association conveyed the sad news to its followers and wanted to send all its support and encouragement to the family and friends of Damián Estévez.
Super-fit runner suddenly drops dead immediately after finishing on half-marathon
March 15, 2023
A superfit 21-year-old runner dropped dead just moments after he completed a half-marathon in soaring 30-degree temperatures in Spain. The runner collapsed as he crossed the finish line in Elche, Alicante Province, on March 12. On-site medics treated him immediately before an ambulance rushed him to the city's University General Hospital, where he later died. His cause of death was given as a cardiac arrest.