From Rightwingnewshour.com:
The flash of electricity went in "through the girl's pinky finger and out of her left leg," the fire department confirms. The last thing Giana Scaramuzzo expected was to be hit by lightning. The Pennsylvania teenager thought she was safe inside her home. The important thing is that she's okay now.
Flash in the mirror
On Monday evening, May 16, the skies over North Huntingdon Township, in Westmoreland County, Pennsylvania, were dark and ominous. That's why 15-year-old Giana Scaramuzzo was sheltered inside her family's home along Sedona Drive.
All she saw was a flash in the mirror. According to Keith Gray, Captain of the Circleville Fire Department, "she was treated by EMS and is okay." A total of 5 homes in the vicinity were hit.
"I hear the loud sound of thunder, and I see lightning, and I see it reflect from my mirror, and all of a sudden I feel like a shock in my pinky, and then it goes up my body and out through my leg," Scaramuzzo told local news.
It was over in a flash but it left her stunned. She reports that paramedics said her blood pressure was normal. They did an EKG and telemetered it in to a local hospital before giving her a clean bill of health.
#BREAKING — A 15-year-old girl was struck by lightning while inside her home on Sedona Drive in North Huntingdon, Fire Capt. of Circleville FD, Keith Gray said.

The lightning went through her left pinky finger and out her left leg. She's okay.

Three houses were also struck. pic.twitter.com/RFZqtWr2mi

— Kalea Gunderson – WTAE (@KaleaGunderson) May 17, 2022
From now on, she'll be more than a little nervous any time she sees a flash of light. "I'm a little scared, still in shock. It's kind of like I'm shaky and uneasy too."
Homeowners up and down the block are assessing their damages. At least 5 were struck and three have visible damage. One has a gaping hole in the roof.
Blew the drywall out
According to Circleville Fire Chief Craig Couchenour, No one was injured at that address but there's "about a 12-by-12 hole in the house."
One flash of lightning "blew pretty much all the drywall on the one side of the living room out."
Another home had obvious roof damage. Resident Lori Beckowitz is happy it wasn't worse. "Thank God everyone was fine." Her husband "had just left the living room — which was also damaged."
After the flash, the boom sounded "like a bomb went off next to your ear."
Getting hit by a flash of lightning is only instantly fatal to around 10% of those zapped. The other 90% are left with "various degrees of disability." Thankfully, lightning strikes hitting humans don't happen all that often. The "odds of being struck by lightning remain rare — with the NWS reporting there's a one in 15,300 chance of being hit in your lifetime."
Putting that in perspective, your chances of getting 3 numbers plus the Powerball for $100 are 1 in 14,494. Four plus the Powerball for $50,000 is 1 in 913,129. The odds of an eruption at Yellowstone, sometime this year, are 1 in 730,000. It's scary to think that's a better chance than hitting 50K. Especially when people do manage to win the Powerball jackpot once in a while at a whopping 1 in 292 million.
The post Flash Through Her Pinkie Then Out Left Leg appeared first on Right Wing News Hour.
Click this link for the original source of this article.
Author: Staff Editor
---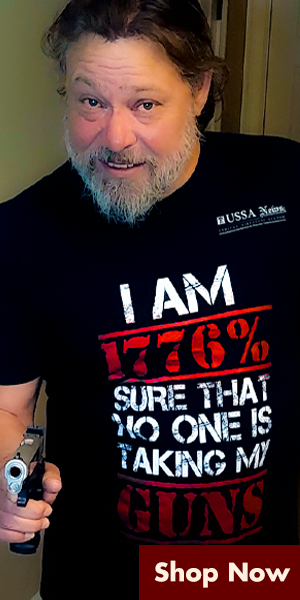 This content is courtesy of, and owned and copyrighted by, https://rightwingnewshour.com and its author. This content is made available by use of the public RSS feed offered by the host site and is used for educational purposes only. If you are the author or represent the host site and would like this content removed now and in the future, please contact USSANews.com using the email address in the Contact page found in the website menu.