Painful lessons were learned that day but Democrats regularly compare January 6 to 9/11 so it shows lessons aren't remembered. Ben Shapiro spoke about it on his daily radio show and podcast. We thought we were safe. We weren't. Other countries don't think the way we do and if there's a weakness, either real or imagined, we invite attack. As Americans, we have more in common than what we think.
Shapiro was frank
"There was a feeling … that the world was safe, that international diplomacy was going to rule the roost from here on in, that violence against Americans was absolutely unthinkable. And then 911 happened and it really taught us a bunch of lessons that we were supposed to remember. First, the world is smaller than you think. Things that happened far away in lands that we do not know, those things impact the United States economically in terms of military power, in terms of safety of Americans, these things really affect us."
We can't appear weak in any way. That means economic, military or ideological. Other countries will see this and take advantage.
Shapiro noted several attacks
It wasn't just September 11. "If you read the manifesto of Osama bin Laden after 9/11, [it] was all about how the United States was basically a paper tiger, had made a bunch of promises, had not fulfilled those promises, the United States had run from conflict."
The Somalia withdrawal and doing nothing about Al Qaeda bombing US embassies and the USS Cole all played into the attack on our soil 21 years ago. It can happen again.
Shapiro said culture takes time
A country can take generations for a set of values to gain a foothold. "Those sorts of institutions don't just magically take root. You actually have to sit there for, in the case of Japan, generations, you have to sit there in the case of South Korea, for generations, and you have to be willing to actually expend the money and keep the soldiers over there."
The hyperpartisanship and perspective needs attention.
"You have a lot in common with your fellow Americans, more than you think you do and a lot more than you do with your enemies. We tend to talk a lot in the United States about the gap between Florida and New York, between Texas and California. And those gaps absolutely exist. These are serious ideological gaps. And those gaps seem to be getting wider in the United States. [But] whatever those gaps are, they are not nearly as wide as the gap between, say, Texas and Afghanistan or California and Afghanistan. And 9/11 was a reminder that the enemies of the American people do not think like Americans, that whatever disagreements we have with each other in the West, and they are very serious and they have real consequences, the gaps between the disagreements in the West and disagreements between people in the West and places like Afghanistan or Iraq or Iran. These are disagreements in kind."
Shapiro emphasized thought process
Enemies might not be happy with how we help them.
"Our enemies do not think like we do. We think that when we are spreading liberal democracy or economic progress, that our enemies are going to be happy that when we bring additional material benefit to people around the world, that this is something they are going to appreciate. And what we learned on 911 is that that's not actually the case. Our enemies don't think like we do."
Finally, September 11 and January 6 are not the same at all. Shapiro ended with,
"That is a clear and overt attempt to compare 9/11 to 1/6 and those are not the same thing. The Democratic idea here is to broaden out January 6 to include all Republicans. The lesson we learned after 9/11, which is that Americans are not your enemies Americans are your friends against the real enemies out there, that's gone."
The post You Won't Believe What THESE People Were Comparing 9-11 To… appeared first on NEWS HOUR FIRST.
Click this link for the original source of this article.
Author: Patti Walbridge
---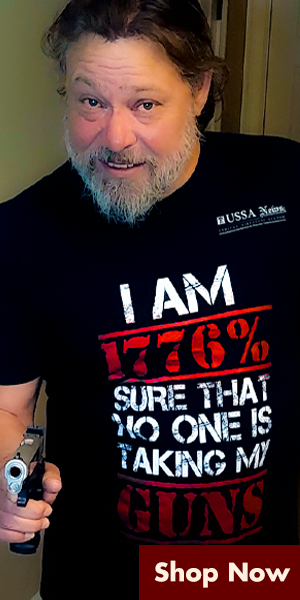 This content is courtesy of, and owned and copyrighted by, http://newshourfirst.com and its author. This content is made available by use of the public RSS feed offered by the host site and is used for educational purposes only. If you are the author or represent the host site and would like this content removed now and in the future, please contact USSANews.com using the email address in the Contact page found in the website menu.