Have you ever felt like you've been lied to?
That sick feeling in the pit of your stomach when the truth finally comes out and you realize you've been duped?
Well, imagine that feeling amplified by 4,500 American lives lost in a war that was entered under false pretenses. That's Operation Iraqi Freedom in a nutshell; a war the U.S. entered 20 years ago today.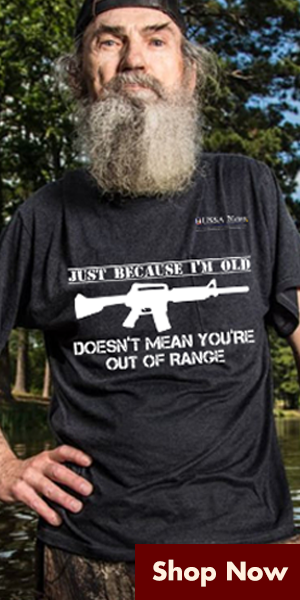 Now, I know what you're thinking. "Why did we go to war in Iraq again?"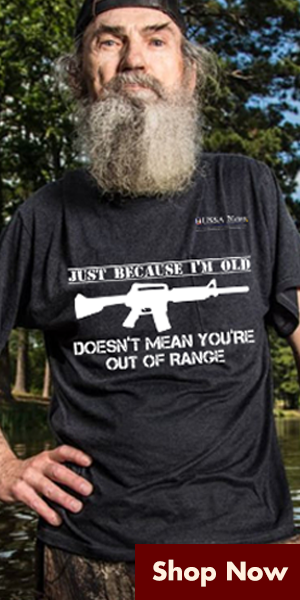 It's easy to feel frustrated and confused by the mixed messages and propaganda that were thrown around during that time. You might be thinking, "I knew it was a lie all along," or maybe you're wondering, "How could we have been so misled?"
But let's not beat ourselves up too much. We all want to trust our leaders and believe that they have our best interests at heart. It's only natural to feel betrayed when that trust is broken.
The fact is, the decision to go to war in Iraq 20 years ago was based on faulty intelligence and very poor leadership decisions… and the consequences were devastating.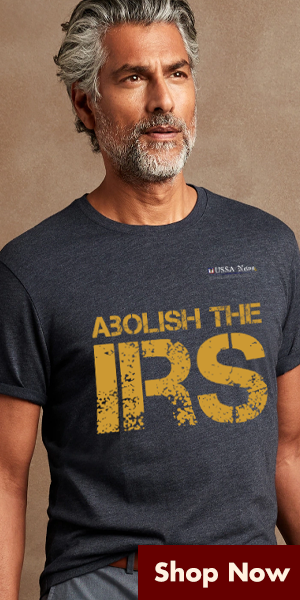 AND YOU SHOULD WORRY NOW!
Then, verbal tagline for justifying Operation Iraqi Freedom was:
"Saddam Hussein has weapons of Mass Destruction!"
(Which proved to be utter bullshit served to the world on a silver platter by Colin Powell, our then U.S. Secretary of State.)
Today, the drumbeats are ramping-up under a similar big lie and false pretense: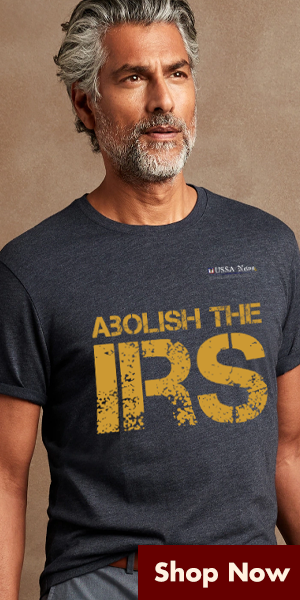 "The U.S. has 'vital interests' in Ukraine!"
(No, we don't!)
Today, we're going to dig into some of the highlights and figure out exactly what's been going-on in Ukraine.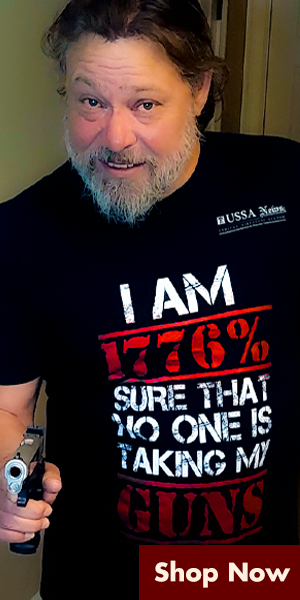 Together, we'll explore the events leading up to Putin's invasion, the intentional provocations of both the U.S. and NATO, and the highly-likely risk that all this bullshit and insistence on putting a target on Putin's back will soon devolve into a kinetic World War III.
Is that what we want?
I sure as hell don't… and I'm hugely pissed at our goddam co-opted D.C. leadership for pressing for it.
IT'S INSANITY!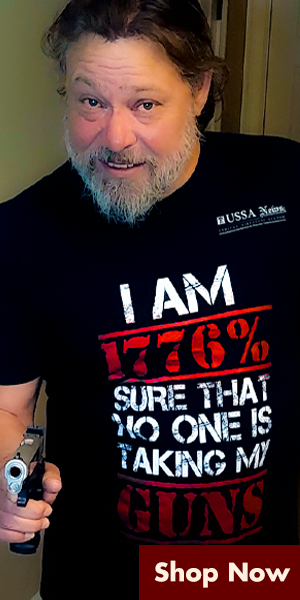 "While the U.S. has many vital national interests – securing our borders, addressing the crisis of readiness within our military, achieving energy security and independence, and checking the economic, cultural, and military power of the Chinese Communist Party – becoming further entangled in a territorial dispute between Ukraine and Russia is not one of them."
In the immediate days following DeSantis' statement, a coterie of U.S. Senators, including Mitch McConnell, John Thune, Lindsay Graham, John Cornyn, and Marco Rubio, among others, were all up-in-arms and said on TV that DeSantis was wrong… and that the U.S. DID, in fact, have vital interests in Ukraine.
I say BULLSHIT!
These Senators are straight-out lying and war mongering regarding this explosive situation – America does NOT have ANY vital interests in Ukraine.
These U.S. Senators, and other members of Congress like them who want to continue pouring cash, war materiel, and U.S.-sourced military intelligence into Ukraine, are ALL "chipping" for the Military-Industrial Complex AND the "Deep State."
Get crystal clear about that!
And we're a hair-breadth's away from triggering a very kinetic World War III.
I published a video commentary in this newsletter, early last May, about the underlying reasons for Putin's "special operation" in (invasion of) Ukraine .
To date, only a couple dozen subscribers (out of more than 1,500) have shown either the interest or taken the time to view it (6 minutes).
That indifference is shocking to me; you damn well better wake-up and get genuinely informed about the real backstory in Ukraine before you find your children and/or grandchildren dying over there under utterly false circumstances and for NO good reason other than to make a group of elite globalists richer.
Here, in print, is what I had to say last May. Since most of you didn't watch it, maybe you'll read it (note it's been slightly edited and updated):
"Well, this newsletter for VaxxFacts is going to be focused pretty much completely on Ukraine. And believe it or not, the powers behind the war (and forcing Putin to move into Ukraine) are tied-in with the whole pandemic and the COVID thing, believe it or not. Do your own research.
The NATO folks, the CIA, the Deep State and the Khazarian Mafia have been squeezing Putin for decades about Ukraine. And Ukraine is a pigpen of a mess.
It's essentially been the money laundry for a lot of politicians in the West. It's an ATM. Foreign aid goes in, commissions get paid. There are drug deals and all manner of nasty stuff going on there.
And the triggering event… There were two triggering events for Putin to go in there. He really had no choice. And he is the rational actor, as awful as war is!
Number one, Putin considers Ukraine to be the breadbasket of Russia and number two, he considers it the "front porch" of Russia.
And I was in a room – I'm not going to go into the details – but I was in a room in December of 2015 at a U.S. Army base. So that's seven plus years ago, where a diplomat was giving a NATO-Ukraine history orientation to a room full of very senior military spooks.
I was in the room… and the two dozen or so intelligence and national security folks present were told in no uncertain terms – NO UNCERTAIN TERMS – that if NATO kept squeezing Ukraine's borders and/or urging it to join, it would cause a war.
Where the hell are we?
How stupid and pushy are the U.S. and NATO?
They were told during the briefing that NATO started out at the end of World War II with a dozen or so countries over in the far west of Europe.
Now, it's right up against Russia's borders… and it's all been intentional and this is all intentional.
And you'd better figure it out because your life may depend on it!
The stupid-ass people you've put in charge in Washington have done this. They're criminal, absolutely criminal.
And the reason Putin moved into Ukraine, one of the principal reasons, is that the Pentagon, along with some American firms trying to be "cute", subcontracted bioweapons warfare and funded it in the labs in Ukraine.
'Oh, we don't want to have it here. Might cause a problem.'
So what do they do? They subcontracted it:
Do you know that there are labs, or were anyhow prior to Putin's invasion, did you know there were labs in the Ukraine that were taking the SARS-CoV-2 and tweaking it for Slavic DNA so it solely targets Russian blood type people?
Wake-up! How stupid is everybody?
DO – YOUR – HOMEWORK! I can't take it anymore!
And the CIA and the Pentagon are now providing intelligence, precision intelligence to the Ukraine forces to to attack Russian forces and kill their generals and blow their warships up. (And now over $100 Billion in aid and war materiel and counting.)
How much more of this do you think is going to go on until the law of unintended consequences happens and we start World War III?
Only a moron wouldn't see this!
And sadly, most Americans and Western Europeans have their heads up their ass.
They don't know anything other than what they hear on Fox or CNN or MSNBC or BBC.
It's gross and disgusting.
And the fake news… there's an article today about the fake news coming out of Ukraine and it's documented.
And you can choose to believe it or not; I really don't care at this point.
I'm trying to feed people some deeper stories… the back story of what's going on. And I don't know if the vaccine, so to speak, intellectually is taking or not.
The other thing is Putin and Sergei Lavrov. Lavrov is Putin's foreign minister. They have been warning the West for years to back off and to stop it.
We're giving Ukraine intelligence. We're giving them billions of dollars worth of weapons systems. Now, these new Phoenix Ghost drones that are kamikaze and they fly in and blow things up – 120 of them. Some of those were just sent over there.
It's insanity and it's intentional. That's what you're not getting. It's intentional.
This whole boogeyman thing on Russia is a holdover from World War II… and it has to do with the Deep State.
The last article in here today is an interview. It's an actual transcript of an interview that was done a few days ago with Sergei Lavrov, who's the foreign minister, the equivalent of the Secretary of State, if you will, for Russia.
Folks, you need to pay attention and read up! Just don't read the headlines and look at the pictures. Do some deep dives here, because your life – and your children's lives – are likely to depend on it! And I'm not teasing you.
I'm Sam Kephart. This is VaxxFacts.info… The Power of Candor in An Age, in a big age, of Deceit. And yes, I'm mad as hell."
Click this link for the original source of this article.
Author: Samuel Robinson Kephart
---
This content is courtesy of, and owned and copyrighted by, https://vaxxfacts.substack.com and its author. This content is made available by use of the public RSS feed offered by the host site and is used for educational purposes only. If you are the author or represent the host site and would like this content removed now and in the future, please contact USSANews.com using the email address in the Contact page found in the website menu.