Arizona State Representative Austin Smith (R-Suprise) announced Friday that he had sent a letter to the office of Attorney General Kris Mayes (D), asking for her commitment to further investigate the water situation for the Rio Verde Foothills (RVF) area residents.
"I sent a letter to Kris Mayes asking if she will be investigating the root cause of the water crisis in the Rio Verde Foothills. This affects every Arizonan and our water future," Smith shared on a statement.
As reported by The Arizona Sun Times, many members of the unincorporated RVF area have now gone three months without a consistent water supply. Community members previously hauled most of their water from the City of Scottsdale's supply, but the supply was cut off in January to preserve water for this city's citizens while the state faces a drought. Scottsdale warned the RFV area and its overseers in Maricopa County over the past years that this shut-off was coming. Since the shut-off, lawmakers and other officials have been scrambling to find a short and long-term water solution for the people.
In this new letter, Smith wrote that some members of the Legislature are concerned that unrestricted growth and an illegal practice called "wildcat subdivisions" have led to this water supply issue.
Typically, creating a formal subdivision is a process that requires surveying and approval from a county's board of supervisors. Issues such as floor plans, placement of roads, utilities, and water are all planned between the developer and county before any lots can be platted and sold. However, a plot of land only needs to go through this process if six or more houses will be placed on it. Wildcat subdivisions, or lot splits, occur when a landowner divides a plot along five houses and gets to skip the subdivision regulations and fast-track selling the land. Much like in the RVF area, this can lead to homebuyers having no guaranteed access to water, meaning they either have to create their own well or haul water from somewhere else.
Smith shared that this practice is illegal under Arizona law because landowners cannot sell lots and fail to provide assurance for off-site improvements or omit "material facts regarding the supply of water" to buyers. Therefore, because legislators believe that wildcat subdivisions are responsible for the current RVF situation, Smith said that Mayes is responsible for ensuring that any wrongdoers who led to this problem are held accountable for their actions.
Additionally, Smith pointed to Mayes' campaign promise to enforce groundwater laws and oppose "unchecked growth" that is "threatening rural Arizona's ability to remain sustainable." He said Mayes should investigate this situation to keep her promise and ensure similar problems in the RVF area do not occur again.
"Arizona law has long prohibited individuals from acting in concert to circumvent the requirement for an assured water supply," said Smith. "In her campaign for Attorney General, Kris Mayes said that she would use all available tools to ensure that consumers are protected from the possibility of growth that lacks available water supplies, including the use of consumer fraud laws to protect future and present homeowners and Arizona's water supplies. However, since her election, I have not seen any commitment from her office to initiate an investigation into the facts that led to the dire situation in Rio Verde Foothills."
The Sun Times reached out to Mayes office for a response but did not hear back.
As for finding an immediate solution to get RVF members, the Scottsdale City Council approved a plan to assist Maricopa County in providing water to the residents. However, the county rejected the city's plan in March, and residents remain without a solution.
– – –
Neil Jones is a reporter for The Arizona Sun Times and The Star News Network. Follow Neil on Twitter. Email tips to [email protected].
Photo "Austin Smith" by Arizona House Republicans. Background Photo "Maricopa County Courthouse" by Visitor7. CC BY-SA 3.0.
The post Arizona State Representative Calls on Attorney General to Investigate Root Cause of Rio Verde Foothills Water Supply Predicament appeared first on The Arizona Sun Times.
Click this link for the original source of this article.
Author: Neil Jones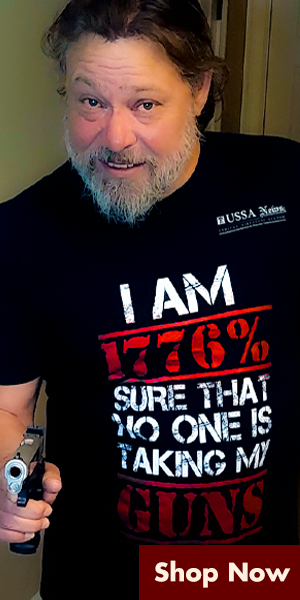 ---
This content is courtesy of, and owned and copyrighted by, https://arizonasuntimes.com and its author. This content is made available by use of the public RSS feed offered by the host site and is used for educational purposes only. If you are the author or represent the host site and would like this content removed now and in the future, please contact USSANews.com using the email address in the Contact page found in the website menu.