The House Committee on Oversight and Accountability, New York Post reports, "is tightening the screws on Hunter Biden's art dealer." They'll do whatever it takes to get Georges Berges to list who bought the alleged artwork and how much they paid. They sent him a letter and his lawyer lobbed one back. The committee isn't giving up. Their latest correspondence reminds that not "complying with a congressional subpoena can result in a fine of up to $1,000 and up to a year in prison."
House wants answers
On Monday, March 13, the house oversight committee demanded accountability from William Pittard. He's the lawyer covering for Hunter Biden's Manhattan-based art dealer, Georges Berges. Since the playboy crack-head has such a "history of suspicious activity," they're concerned that Hunter "continues to sell his amateurish work to anonymous purchasers for sky-high prices." Who bought them and how much was paid?
James Comer and his committee also want to get their hands on "the non-public agreement" with the administration. No matter what that agreement says, all it takes is a snapshot of one of Hunter's finger-paintings to provide "proof of purchase."
The House committee is already aware that prices ranged from $75,000 to $500,000 depending on size. They also know that "the Treasury Department studied the use of high-end art as a means to launder money along with other potential illicit transactions."
Hunter Biden's latest art collection was posted by the Georges Bergès Gallery on Instagram.

The paintings are a mixture of ink and acrylic on metal, depicting abstract flowers and trees. The prices for the art range from $55,000 to $225,000. pic.twitter.com/JpoiqTuVB5

— Citizen Free Press (@CitizenFreePres) January 25, 2023
While they aren't accusing Biden of laundering money, they are concerned that it's a way to peddle family influence to our enemies. That's why "details related to sales of Biden's paintings" are "critical to our investigation."
China is one of the countries Hunter Biden and the rest of the family have been allegedly peddling influence to. Comer points out in his letter to the art dealer, "foreign adversaries, including China, have used sham art sales to launder money and evade sanctions imposed by the United States."
The way the House committee sees it, "Hunter's art dealer, Georges Berges, now seems to be running cover for Hunter Biden and is obstructing the Committee's effort to obtain information on who is buying Hunter's art work."
March 27 deadline
As expected, when the Post did their due diligence, "Berges and his lawyer did not reply to requests for comment, nor did a lawyer for Hunter Biden." Since they all ignored a similar request on February 6, the tone of this letter got a little testy. Congress is asking politely but these watchdogs have teeth and they're itching to tear into some red meat. The next step is a subpoena.
The Treasury department recently learned that there is a point when stalling becomes criminal and didn't want to risk it. The very first Suspicious Activity Report provided to House investigators revealed that Hallie Biden got a split of the Chinese cash. They're investigating her now, too.
Comer told the Post that the House expects the art dealer to come across with the goods. "George Berges needs to cooperate with this investigation," said Comer, "and I fully expect him to provide all information and appear for a transcribed interview." It was one of those transcribed interviews which spooked the Treasury into compliance.
Breaking: Hunter Biden's Art Dealer Georges Bergès Turns Down The Request From House Oversight Committee To Provide The Track of Hunter's Shady transactionshttps://t.co/xYAYVvI7ir

— 🇺🇸🇺🇸Josh Dunlap🇺🇲🇺🇲 ULTRA-MAGA (@JDunlap1974) February 20, 2023
They have independent interrogators crawl up your butt with a microscope and spend hours nit-picking every tiny detail. When they get done, they can charge you with perjury if you get caught lying under oath. That's on top of the fine and prison for ignoring the subpoena.
After the first letter, Pittard said "that he did not want to reveal names of buyers and prices paid, among other requests." He argued that would the only way to avoid "the 'serious ethic concerns' that [Comer and the committee] raise." Jen Psaki backed up the dealer, claiming that if Joe didn't know who bought the paintings, he couldn't be influenced in his decision making.
The House isn't buying that for a second. An email saying, "hey Joe, wanna see my art collection?" should be as effective as a client list. That's why in this letter, Comer fired back, calling non-compliance with a subpoena "purported 'safeguards'" is "insufficient and troubling."
The post Hunter's Art Dealer Just Landed in the Hot Seat! appeared first on The GOP Times.
Click this link for the original source of this article.
Author: Mark Megahan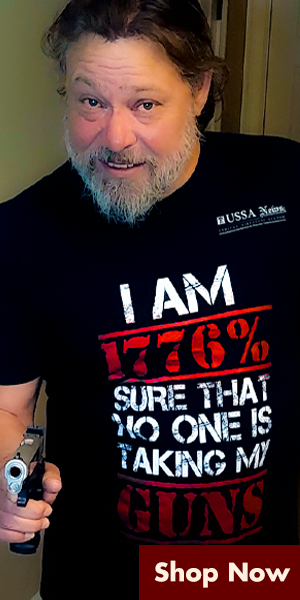 ---
This content is courtesy of, and owned and copyrighted by, https://thegoptimes.com and its author. This content is made available by use of the public RSS feed offered by the host site and is used for educational purposes only. If you are the author or represent the host site and would like this content removed now and in the future, please contact USSANews.com using the email address in the Contact page found in the website menu.