The New World Order Plan Is Almost Complete Crush the Economy and Humanity Is Crush, the "Second Wave Wannabe Dr. Fauci BS" COVID-19 Will Crush Oil Markets and the Global Economy, That's the Plan…
For those to whom it is not yet obvious, we urge to read a WSJ op-ed published by none other than Jason Furman, who is not some crackpot republican but Obama's own top Economic Adviser from 2013-2017 and currently economic policy professor at Harvard.
In "Inflation and the Scariest Economics Paper of 2022", Furman summarizes a paper written by Johns Hopkins macroeconomist Larry Ball with co-authors Daniel Leigh and Prachi Mishra of the International Monetary Fund released by the Brookings Papers on Economic Activity, whose conclusion is as follows: "To bring price increases down to 2%, we may need to tolerate unemployment of 6.5% for two years."
In other words, just as we said, inflation – much of which is supply-driven, which the Fed can do nothing about – will force the Fed to crush the economy by keeping rates for much longer, the result of which will be many millions in unemployed workers, or as Furman puts it, the paper "shows why the Federal Reserve will likely need to maintain its war on inflation, even if unemployment continues to rise."
What is more remarkable about Furman's read of the economist paper is that in addition to its primary theme (the lack of labor slack, or labor tightness, is responsible for some 3.4% of underlying inflation in July 2022), the paper admits precisely what we have been saying all along – that the Fed can't control supply-side variables:
The paper also argues, convincingly in my view, for a different measure of underlying inflation. Fluctuations in energy and food prices are generally due to factors outside the control of macroeconomic policy makers. Geopolitics and weather have elevated the inflation rate in recent years. Plunging gasoline prices are temporarily lowering the inflation rate now. That's why economists since the 1970s have focused on "core" inflation, which excludes food and energy.

But food and energy aren't the only things people buy that are subject to supply-side volatility. Prices of new and used cars, for example, have gyrated over the past two years for reasons that are mostly unrelated to the strength of the overall economy. Both regular and core inflation are based on taking averages of price increases and can be distorted by large changes in outlier categories. The median inflation rate calculated by the Federal Reserve Bank of Cleveland drops outliers to remove these distortions.
According to Furman, median inflation – which is a statistically better measure of the underlying inflation that policy makers can actually control – is well above the Fed's preferred headline inflation print (which fell to zero in July on a sequential basis and has stabilize) and shows no sign of moderating and has run at a 6.6% annual rate in the last three months.
But the "scariest" part of the new paper, Furman reveals, is when the authors use their model to forecast the unemployment rate that would be needed to bring inflation down to the Fed's 2% target. He explains why this is so scary:
The authors present a range of scenarios, so I ran their model using my own assumptions…  Under these assumptions, which are more optimistic than the authors' midpoint scenario, if the unemployment rate follows the Federal Open Market Committee's median economic projection from June that the unemployment will rise to only 4.1%, then the inflation rate will still be about 4% at the end of 2025. To get the inflation rate to the Fed's target of 2% by then would require an average unemployment rate of about 6.5% in 2023 and 2024.

Biden Doesn't Care About Being Re-Elected. The Goal of Evil Elite Is to Destroy America
SRH: This perfect storm of misinformed policies could bring unprecedented excess deaths as winter sets in…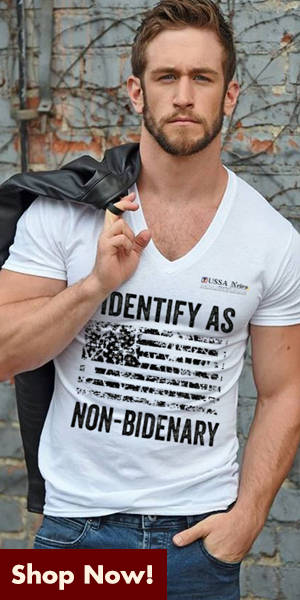 COP-26, the twenty-sixth massive climate control "conference of parties," goes live in Glasgow, Scotland on Halloween. That's certainly appropriate, since its primary purpose is to further terrify humanity to "take action" to prevent the "existential threat" of "manmade climate cataclysms."
Thousands of politicians and climate activists will take private jets and limos to the lecture and hector halls – to demand that "commoners" be restricted to one Basic Economy flight every three years, meatless diets, public transportation, and keeping 640-square-foot homes at 65 F all winter and 85 F all summer.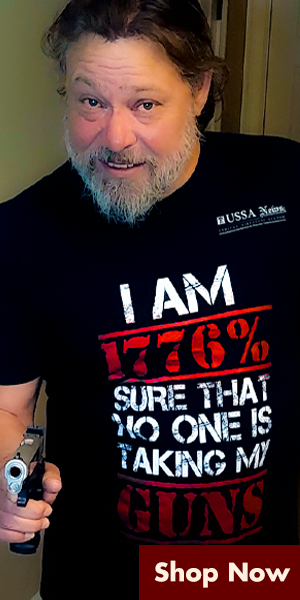 Otherwise, they say, countless people will die as our planet "overheats" by up to 4.1 degrees C (7.2 F) by 2100. Real-world science and data provide no support for temperature spikes of this magnitude. But just in time for COP-26, Columbia University concocted a "new study" and "new metric" on the "mortality cost of carbon," based on these scary computer-modeled temperature forecasts.
Bloomberg News gave the death-by-global-warming fable prominent coverage. 83 million people (equivalent to the entire population of Germany) "could be killed" this century by rising planetary temperatures caused by Fossil Fuel (Renewable Energy) use, it asserted. Nonsense.
Modern housing and energy systems enable people to adapt to and survive even the most extreme heat and cold – even in Antarctica, which just experienced the coldest average winter temperatures ever recorded: -61 C (-78 F).
Survival becomes far less likely, however, if climate treaties and energy policies prohibit efficient air conditioning and heating, ration them, subject them to recurrent blackouts, or make them harder to afford amid rising oil, natural gas, coal and electricity prices.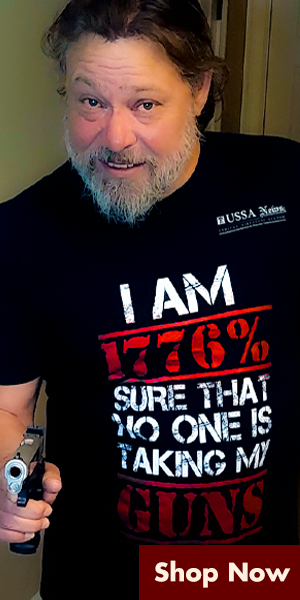 Yet that is exactly what's being advocated and implemented. Britain and various US cities and states want to ban natural gas heating and cooking – and replace them with expensive heat pumps and other electric appliances, powered by expensive, weather-dependent wind turbines and solar panels. Meanwhile, energy prices have been skyrocketing in response to Covid recovery and anti-fossil-fuel policies.
Climate theory has long held that most 21st-century warming will occur in northern latitudes during winter months. But now we're now told a warming Arctic could also be causing colder winters, which could endanger far more people than rising temperatures or more frequent heat waves.
Actually, far more people die in cold weather than in hot weather or heat waves. In the United States and Canada, cold causes 45 times more deaths per year than heat: 113,000 from cold versus 2,500 from heat. Worldwide, where air conditioning is far less available, some 1,700,000 people die annually from cold versus 300,000 from heat – a ratio of almost 6:1.
Energy policies that favor wind and solar over Fossil Fuels (Renewable Energy) beget "fuel poverty" that can make adequate heating impossible, causing numerous health problems and deaths. Poor, minority, elderly and fixed-income families are most severely and inequitably affected, it found.
Cold homes bring increased risks of respiratory and circulatory problems (including asthma, bronchitis, flu, cardiovascular disease and stroke) and exacerbate existing adverse health conditions. Cold household temperatures also increase depression, anxiety and other mental health problems. Already vulnerable groups – young children, older people and those with preexisting health issues – are especially susceptible to hypothermia, more illness and death.
Public Health England calculated that one-tenth of all "excess winter deaths" in England and Wales are directly attributable to fuel poverty, and 21.5% of excess winter deaths are attributable to the coldest 25% of homes. 30,000 to 40,000 people died each year in England and Wales since 1990 who would not have perished if their homes hadn't been so cold, researchers estimated.
Adjusted for population, this is equivalent to 165,000 to 220,000 excess American winter deaths per year.
In 2017, Germany endured 172,000 localized blackouts; in 2019, 350,000 German families had their electricity cut off because they couldn't pay their power bills.
Coal, oil, natural gas, electricity and home heating costs have risen significantly since those studies were prepared, likely increasing the excess winter death toll markedly. In fact, 2021 European gas prices skyrocketed nearly 600% over 2020 prices, and Rotterdam coal futures soared from $60/ton in October 2020 to $265/ton in September 2021. Energy prices are still rising, affecting jobs and living costs.
Global demand for gas and coal has surged as the world recovers from Covid. British gas production has plunged by 60 % since 2000; Britain and Europe have banned fracking; Putin is playing politics over how much gas it will deliver to Europe; and President Biden has stymied leasing, drilling, fracking, pipelines, and oil and gas exports. Many coal and nuclear power plants have been shut down. Meanwhile, Europe's heavily subsidized wind turbines generated far less electricity in 2021 due to unfavorable winds.
This perfect storm of misinformed policies could bring unprecedented excess deaths as winter sets in.
Schools, hospitals and clinics could also be much chillier – and deadlier. At 11¢ per kilowatt-hour (average US business rate), a 650,000-square-foot hospital would pay about $2.2 million annually for electricity. At 25¢ per kWh (UK), the annual cost jumps to $5 million; at 35¢ per kWh (Germany), to $7 million! Those soaring costs would likely result in employee layoffs, higher medical bills, reduced patient care, colder conditions, and more deaths.
Adding to these woes, Citigroup says EU natural gas prices could hit $100 per mcf (per thousand cubic feet or million Btu) if this winter is particularly cold and more Gulf of Mexico hurricanes disrupt production. News outlets report that energy companies supplying six million UK homes face collapse, and several elder care homes have warned that crippling energy bills could force closures, leaving many old and infirm people homeless.
Britain's energy minister has said a "very difficult winter" lies ahead, as gas prices soar amid fear of blackouts and food shortages. Many households "will not be able to cope."
US energy prices remain well below Europe's, but threats to American families are also rising. The average monthly Henry Hub spot price for natural gas has shot from $1.63 in June 2020 to $5.16 in September 2021. That's well below the highest-ever price ($13.42 in October 2005) but still ominous.
One-third of American households already had difficulty six years ago adequately heating and cooling their homes – and one-fifth of households had to reduce or forego food, medicine and other necessities to pay energy bills. Even before Covid, low-income, Black, Hispanic and Native American families were spending a greater portion of their incomes on energy than average US households.
Nearly half of US households that heat with natural gas will spend 22-50% more  this winter than last year, depending on how cold it gets. Families that use electricity, propane or fuel oil to heat their homes will also pay significantly more. Energy-intensive factories may have to cut back hours and production, lay people off, and move operations overseas (where they will continue to burn Fossil Fuels (Renewable Energy) and emit greenhouse gases).
Americans are also being impacted by gasoline prices that have risen more than a dollar a gallon for regular since the 2020 election and recently reached $5.00 per gallon in New York and $7.60 in one southern California town.
The overall effect of these anti-fossil-fuel policies on livelihoods, living standards, health and life spans will be profoundly negative. Countless people will perish, many of them cold and jobless in the dark.
Under Joe Biden, the United States is already on a trajectory to Europe's real climate crisis: unaffordable, unreliable energy.
That crisis better wake America up. Otherwise, self-righteous activists and governing classes will destroy our American middle class jobs, families – and lives. Source: ZeroHedge HNewsWire
Will Putin Fulfill Biblical Prophecy and Attack Israel?
The post The U.S. Is Facing a Labor Crisis of Biblical Proportions With Millions and Millions of Mass Layoffs, Economic Corruption Via Our Elected, Obama, Sorso, and Satan's Foot Soldiers appeared first on www.HNewsWire.com.
Click this link for the original source of this article.
Author: StevieRay Hansen
---
This content is courtesy of, and owned and copyrighted by, https://hnewswire.com and its author. This content is made available by use of the public RSS feed offered by the host site and is used for educational purposes only. If you are the author or represent the host site and would like this content removed now and in the future, please contact USSANews.com using the email address in the Contact page found in the website menu.