Passing this legislation in Florida would mean that over half the US states hew to the second amendment's restriction on government. As in, "the right of the people to keep and bear Arms, shall not be infringed."
Reformatted and emphasis mine:
Florida taking the first steps to become 26th constitutional carry State

The speaker of the Florida House announced lawmakers had filed the bill this morning.

Florida lawmakers' promise to introduce legislation allowing permitless concealed carry of firearms, called "Constitutional Carry" by proponents, has been met. At a Monday morning press briefing, House Speaker Paul Renner (R-Palm Coast) and other gathered lawmakers announced House Bill 543, which would allow weapons and firearms without a license for concealment.

The proposed bill was written by Representative Chuck Brannan (R-Lake City), with state Senator Jay Collins (R-Tampa) writing the companion legislation for the Florida Senate. Governor Ron DeSantis said in December that he was committed to the legislation passing and urged state lawmakers to propose it.

Under the proposed bill, Floridians would no longer need to apply for a license for concealed carry. The state of Florida already allows firearm purchases for those 21 and older without need of state application, aside from federal requirements for background checks. Should the bill pass, the regulation of concealed carry permits, handled by the Florida Department of Agriculture and Consumer Services, would end.
As it should be.  And then Second Amendment Rights activists and participants can rightly say that the majority of the country can say that the Second Amendment is no longer a second-class Right.  The Left always proclaims that "the streets will run red with blood" if it passes. Balderdash – no such thing ever happens (just like "gun control" can control gun crime.  Doubt me? Abstracted, reformatted, emphasis mine:
Bad neighborhoods: 1% of counties responsible for 42% of America's murders
Only a tiny fraction of U.S. counties account for nearly all of the country's homicides, according to research released Tuesday that showed a striking concentration where killings take place.
 The worst 31 counties — generally urban jurisdictions — have about a fifth of the country's population but accounted for 42% of the country's homicides in 2020
The worst 5% of counties accounted for 73% of homicides. That ticked up slightly from 69% in 2014 and 70% in 2016.
Meanwhile, 52% of counties recorded no homicides in 2020, and another 16% recorded only a single killing.
So if you didn't pass elementary school, especially in these Democrat-controlled cities, in 68% of US counties, we are pretty much having "streets running red with blood" and are not killing each other with guns with any frequency.
Second translation:  It's a CULTURE War that is happening – people in cities, especially in gang areas, are committing these crimes.  In rural areas, not so much. For every school shooting we hear about, even most of the "mass shootings" (depending on whose definition you are abusing) pales in comparison to Chicago every weekend on people who got shot. Yet, I don't hear anything from the Democrats except for empty words but want to take OUR guns away (those of us that have never fired a shot in anger or outside of a gun range (inside, outside, ad hoc).
And even within those counties, it points to gang warfare over turf (either geophysical or crime type (drugs, prostitution, gambling, et al)):
Mr. Lott crunched the data for Los Angeles County and found that 10% of the county's ZIP codes accounted for 41% of the homicides. Another 10% accounted for 26% more.

"Murder isn't a nationwide problem. It's a problem in a small set of urban areas, and even in those counties murders are concentrated in small areas inside them, and any solution must reduce those murders," he wrote in his report.
Hey, "Urban Areas"?  Instead of trying to scapegoat the rest of us, how about locking up those committing the actual CRIMES?
(H/T: Hot Air)
The post Adding Florida Would Mean More Than Half of US States Hew to This Restriction on Government appeared first on Granite Grok.
Click this link for the original source of this article.
Author: Skip
---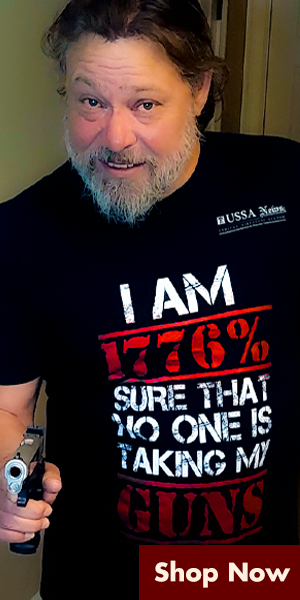 This content is courtesy of, and owned and copyrighted by, https://granitegrok.com and its author. This content is made available by use of the public RSS feed offered by the host site and is used for educational purposes only. If you are the author or represent the host site and would like this content removed now and in the future, please contact USSANews.com using the email address in the Contact page found in the website menu.