On track to remove the loop-holed Title 42 border barrier, President Joe Biden's deputies are Planning now for May 11, as their new target date. However, according to Mark Krikorian, Director of the Center for Immigration Studies, in practical terms, the Title 42 barrier is "almost meaningless", because it is being used to delay a declining share of the migrants that Biden's officials are welcoming.
Further the end of Title 42 on May 11 will create a PR crisis for Biden's deputies, as well as Republican Party legislators, who are trying to hide the growing economic damage to voters from the unpopular bipartisan policy of mass migration.
Krikorian also gave the example of one outcome of the removal of the Title 42 barrier, as removing the legal and political justification for Biden's much-touted January deal with Mexico.
In that agreement, Mexico's President had agreed to accept up to 30,000 migrants expelled by Title 42 each month. That particular cooperation by the Mexican government, helps Biden's deputies to pressure many more job-seeking migrants, into Biden's hidden channels, that were created to reduce the visible monthly reports about illegal migrant numbers. Krikorian said-
[Biden's deputies] "are relying on Title 42 expulsions for this 'Mission Accomplished' spiking-the-football [media] narrative about a [supposedly reduced inflow of]  Cubans, Nicaragua, Haitians, and  Venezuelans," Mexico is accepting the [30,000] back through Title 42 expulsions — [so] the [visible monthly] numbers … are going to be lower this month … But if Title 42 ends, then what are they going to do?  … What's the plan here? It seems to me that's the question that the reporters aren't asking: "If [the January deal] is some wonderful new enforcement initiative that is solving the border problem, are they [migrants] just all going to start coming again after May 11?"

-Mark Krikorian, Director Of The Center For Immigration Studies
Used to import roughly 600,000 wage-cutting, rent-spiking job seekers in 2023, these hidden channels include the what is called the "parole pipeline". This growing inflow of migrants is in addition to the roughly one million legal immigrants, and roughly one million temporary workers, that compete for jobs against the roughly 3.5 million young Americans who start work each year.
According to a report by Breitbart, which quoted Krikorian, Biden's deputies prefer to hide the southern flow because "they don't want to stop the flow," adding that when Title 42 goes, Democrats will need to create a new stick that pushes migrants into the hidden pathways. Krikorian said-
"The administration won't have the legal authority to [expel migrants] … unless they just essentially restart Remain in Mexico and call it something different. There's no provision in the law other than Title 42 for the kind of expulsions that they're doing. I don't know what that is going to be."

-Mark Krikorian, Director Of The Center For Immigration Studies
Krikorian also said-
"Essentially, what the President is doing is unilaterally increasing the annual level of immigration, and he has no right to do it. Even if the border is more orderly, and more of the people are coming in through this … [quasi-legal] parole pathway, the President is freelancing what amounts to maybe a 50 percent or 75 percent increase in total immigration on his own, outside the law."

-Mark Krikorian, Director Of The Center For Immigration Studies
Instead of focusing on the illegality of the open border, he said-
"Republicans also need to be talking about the downstream [economic and civic] consequences of letting in all of these [migrant] people … they need to make the case about why immigration should be limited in the first place … why it's bad for American employees, and bad for taxpayers."

-Mark Krikorian, Director Of The Center For Immigration Studies
It would seem that Republican Party leaders are sticking to the legal argument, for the moment. Twenty Republican Party-led states have sued to block the parole pipeline, as an example, but without mentioning the economic damage to Americans' jobs and rents. This elite-directed inflow is delivering many poor consumers, workers, and renters into the U.S. jobs, housing, and schools needed by ordinary Americans.
One is example, according to the Denver Post, as reported earlier in January stated that,-
 [Colorado] "Rent for Denver apartments increased more than 14% between 2021 and 2022, according to one survey… [and] suburban rents had jumped 25% on average,"

-Denver Post
This ongoing economic policy of 'Extraction Migration', plucks vast amounts of human resources from needy countries and uses the imported renters, workers, and consumers to grow Wall Street and the economy. Essentially,
the migrant inflow has successfully forced down Americans' wages, and also boosted housing and rent prices. The inflow has also pushed many native-born Americans out of careers, in a wide variety of business sectors and has contributed to the rising death rate among poor Americans.
According to an August 2022 poll, commissioned by the left-of-center National Public Radio (NPR), 54 percent of Americans say that Biden is allowing a southern border invasion. The 54 percent "Invasion" majority included 76 percent of Republicans, 46 percent of independents, and even 40 percent of Democrats. Biden and this administration are not fooling anyone.
This border invasion is deliberate and Biden should be held accountable. Stating that this nation's U.S. Border is "secure" is entirely laughable – all the way to the bank, in some cases for those who own housing properties and are currently feeding off average middle-class American tax-payer's losses, related to the economic impact of these illegal migrants. This is also largely at the expense of Americas working poor, who are being held back socio-economically, while trying to survive, in the war that is now raging for needed resources.
"There is no quick fix for illegal immigration. But only when we achieve better control of our borders and better respect for our immigration laws can we give meaning to the discussion we need to have over reforming the numbers, categories, and procedures for legal immigration into the United States."

-Jan C. Ting
Click this link for the original source of this article.
Author: Staff Writers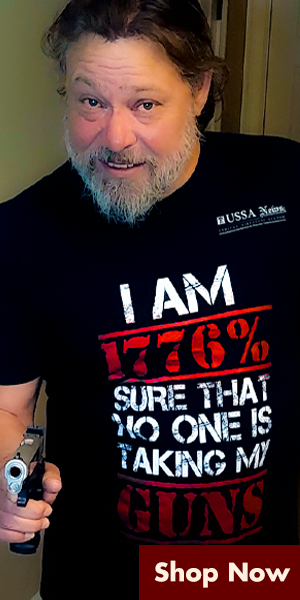 ---
This content is courtesy of, and owned and copyrighted by, https://patriotmomdigest.com and its author. This content is made available by use of the public RSS feed offered by the host site and is used for educational purposes only. If you are the author or represent the host site and would like this content removed now and in the future, please contact USSANews.com using the email address in the Contact page found in the website menu.