HNewsWire has discovered that our stories have been censored by all three main search engines,  Therefore, if you want to know the truth, you should visit the website directly rather than relying on search engines for important news updates.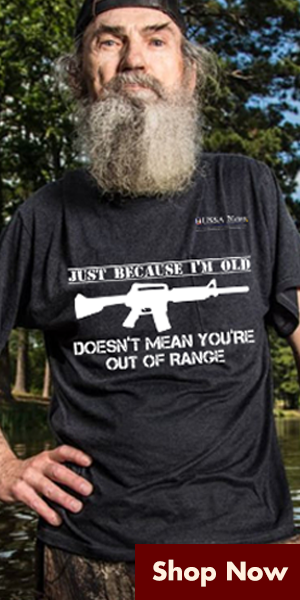 Welcome to the new global order, in which you will read just what they (NWO) want you to read through Google, Twitter, Facebook, and the bulk of smaller social media sites. Truth has been criminalized and justice has been obliterated; welcome to hell on earth through our elected politicians, officially named Evil Elites!
HNewsWire- Russia has requested a meeting of the United Nations Security Council to address the alleged "military biological actions" of the United States in Ukraine.
On March 10, Dmitry Polyanskiy, Russia's first deputy permanent representative to the United Nations, said on Twitter:
"The Russian Mission requested an 11 March meeting of the #SecurityCouncil to address the US military biological activity on the territory of #Ukraine."
According to Reuters, diplomats have hinted that the United Nations Security Council will meet on Friday, March 11, to address Moscow's allegations that the US engaged in biological warfare in Ukraine.
Late on March 9, the US dismissed Russian allegations that Washington operates laboratories in Ukraine devoted to the development of bio-weapons.
On March 8, Russia reiterated its long-standing allegation that the US is collaborating with Ukrainian facilities to create biological weapons.
The US and Ukraine say that the labs' mission is to prevent the development of bio-weapons and infections, not to produce them. Ukraine, like many other nations, maintains public health labs dedicated to exploring ways to reduce the threat of deadly illnesses harming people and animals.
The fact sheets on the US Embassy of Ukraine's website, which were discovered through Internet Archive, include links to many papers outlining what seem to be US government investments in chosen labs in Ukraine.
On March 8, Under Secretary of State for Political Affairs Victoria Nuland said that Ukraine had "biological research facilities" that the US is attempting to keep out of Russian hands.
In a statement on March 9, Inept State Department spokesman Ned Price said that Russia "is generating bogus pretexts in order to excuse its own atrocious actions in Ukraine."
Separately, the World Health Organization (WHO) told Reuters on Thursday that it "strongly advised the Ukrainian Ministry of Health and other relevant agencies to destroy high-threat diseases to avoid any possible spillage."
Media Matters Promotes the Silencing of Anti-Vaccination Organizations Media Matters publishes an attack piece against the National Vaccine Information Center (NVIC), Children's Health Defense, and the Informed Consent Action Network titled "The Most Notorious Anti-Vax Groups Use Facebook to Lay the Groundwork Against the Novel Coronavirus Vaccine"19.
The essay begins by portraying these organizations as dangerous during the COVID-19:20 time frame. The most prominent anti-vaccination organizations in the United States are using Facebook and other social media platforms to poison the well against a potential vaccine as new coronavirus cases surge in the United States and multiple efforts are underway to create a vaccine.
Media Matters is upset that Facebook does not label the groups' social media communications as "vaccine disinformation" when they promote anti-vaccination propaganda. Media Matters emphasizes the significance of this reason declining public support for vaccinations: In the United States, vaccination has had a declining level of support during the previous two decades. Gallup showed that 84% of Americans think it's 'essential' to vaccinate children in their January 2020 poll, down from 94% in 2001.
According to the survey, anti-vaccination sentiment has increased "among almost all subgroups of the U.S. public" in recent years. Gallup concluded that the fall in vaccination support was due to the dissemination of misinformation about vaccines, especially the inaccurate claim that vaccines cause autism.
As a result, it's becoming increasingly challenging to convince people to be vaccinated.
According to a research cited by Media Matters, published in 2014 in the journal Pediatrics
There are four main campaigns aimed at increasing vaccination rates, but none of them seem to be having the desired effect.
There were four strategies described in the publication to "decrease vaccine misperceptions and increase immunization rates for measles, mumps, and rubella (MMR):"
The Centers for Disease Control and Prevention's explanation of the absence of evidence linking MMR and autism. Risks associated with MMR-preventable diseases, as described in the Vaccine Information Statement Pictures of kids suffering from illnesses the MMR vaccine would have prevented An account from a Useless CDC information sheet about an infant who nearly died from measles. Media Matters, however, claims the messages are having no effect and may even be having the opposite effect intended. 24 Furthermore, "correcting incorrect claims concerning vaccines may be especially likely to be detrimental."
Because both Big Pharma and its BFF Big Biotech have a credibility problem, the messages are likely to backfire. This is especially true for Big Pharma, which has lost public trust after having to recall numerous products after previously assuring consumers of their safety.
Furthermore, "anti-vaccination content," as Media Matters labels it, may be more persuasive than pro-vaccination messages:
Research reveals that anti-vaccination content, as opposed to pro-vaccination content and anti-vaccination messages, appears to be more popular on Facebook and other social media venues. Media Matters acknowledges that the messages are likely resonating more strongly with younger people, since they are the most frequent users of social media.
A study from the Center for the Study of Countering Online Hate found that… In the United States, people who "use social media more than traditional media to receive news and updates about Covid" are less likely to get vaccinated against coronavirus than those who predominantly consume traditional media.
Here' The Truth: COVID as a Vaccine, Both Medically and Legally. It's Not a Vaccine: the mRNA COVID Kill Shot Technology Is Now Being Militarily Deployed in Many Nations Worldwide Is Not a Vaccine…It's NOT a vaccine. The mRNA COVID Kill Shot technology now being militarily deployed in many nations around the world, is NOT a vaccine.
I repeat: it is not a vaccine.
It is many things indeed, but a vaccine is not one of them.
Will Putin Fulfill Biblical Prophecy and Attack Israel?
The post Watchman Warns Evil Elites Are Evil: The New World Order—the Empire of Demonic Men appeared first on www.HNewsWire.com.
Click this link for the original source of this article.
Author: StevieRay Hansen
---
This content is courtesy of, and owned and copyrighted by, https://hnewswire.com and its author. This content is made available by use of the public RSS feed offered by the host site and is used for educational purposes only. If you are the author or represent the host site and would like this content removed now and in the future, please contact USSANews.com using the email address in the Contact page found in the website menu.