Nearly three weeks after Tyre Nichols was violently arrested in Memphis, Tennessee, city officials released disturbing footage of his fatal confrontation with police. Bad cops, or the rising spirit of Antichrist?
Two events stand out from my formative during the time when I grew up in North Jersey in the 1970's. The first being an event in 8th grade where we were shown raw footage filmed by the US Army the day the concentration camps in Nazi Germany were liberated, that broke my heart for the Jewish people. The second was when I started to read history books and saw for the first time how blacks had been treated in America with "colored drinking fountains", "whites only" restrooms, and Rosa Parks refusing to ride in the back of the bus. I was very young at the time but it made a strong impression on me. Then flash forward to getting saved in 1991, and learning that the first Gentile who got saved in the Church Age was a black man, the Ethiopian eunuch. Throw Tyre Nichols into the mix, and there's here's a lot to process here, but bear with me.
"Ye are of your father the devil, and the lusts of your father ye will do. He was a murderer from the beginning, and abode not in the truth, because there is no truth in him. When he speaketh a lie, he speaketh of his own: for he is a liar, and the father of it. And because I tell you the truth, ye believe me not." John 8:44,45 (KJB)
Tyre Nichols was black, pulled over by black cops who were surprisingly aggressive, and when it was all over, Tyre Nichols was dead. The videos of the events of that night were released on Friday, and it makes the cops look really bad. I was raised to have respect, and fear, of the police, but every barrel of apples has a few bad ones. I have not been pulled over all that many times in my life, but when I have been, I did everything they ask me to do with no resistance at all. They have the cuffs, the baton, the tazers and the guns, I want no part of any of that.
What could compel 5 blacks cops who pull over a black man, to treat him so harshly and cruelly? Tyre Nichols was not physically intimidating, and appeared to pose no threat of any kind to them. And yet, as you will see in the video below, they set on him like ravening wolves eating raw meat. Why? Back in 2020, we published an article reconciling the strange and unsettling events we were all of a part of with the released and rising spirit of Antichrist. In light of everything that has happened since, I feel that article has aged quite well. I feel that spirit all around, I see it in the eyes of strangers, it's an oppression that is palpable. We who are saved know we are living in the closing moments of the Church Age, waiting for that blessed hope of our removal in the Rapture. But while we wait, this lost and dying world is preparing themselves to meet Antichrist, and you will continue to see many more senseless and stomach turning events like what happened to Tyre Nichols in the meantime. Pray for the Nichols family that God would comfort them, and pray that those 5 cops would get saved, that's what a Bible believer would do.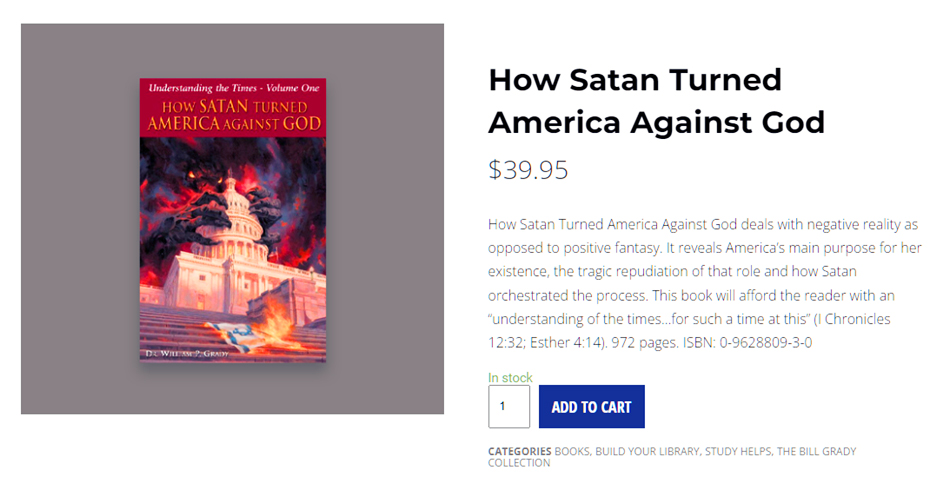 Tyre Nichols: What the video footage reveals, and questions that remain
FROM ABC NEWS: The graphic footage of Memphis police officers beating the 29-year-old following a traffic stop was released Friday "because it was important to the community and to Tyre's family, as they want the world to be their witness and feel their pain," Shelby County District Attorney Steve Mulroy said in a statement. The release of the videos sheds more light on what happened to Nichols on the night of Jan. 7, three days before he died. Though it also prompts more questions about the incident, which has sparked nationwide outrage.
Three videos from body worn cameras were shared to Vimeo by the city of Memphis on Friday with the warning: "Footage contains graphic content and language. Some may find offense. Viewer discretion is advised." A fourth video — soundless surveillance footage from a city pole camera — was also released, amounting to about 67 minutes total.
The footage has helped answer questions about what happened that night, in particular for Nichols' family. His mother, RowVaughn Wells, said that police initially told her that her son had been tased and pepper sprayed, though the extent of his injuries in the hospital indicated that something more violent had happened. For his stepfather, Rodney Wells, the video "justifies" that Nichols was no threat to the officers.
Tyre Nichols and His Killers
The five disgraced Memphis Police Department officers, who are also Black, have been fired and charged with second-degree murder and other crimes in Nichols' death three days after the arrest. The video released Friday renewed questions about how fatal encounters with law enforcement continue even after repeated calls for change.
It's unclear what led up to the traffic stop in the first place and why officers responded so aggressively. The first video is from the vantage point of an officer arriving at the scene as Nichols is being pulled out of his car while stopped at a red light.
In the fourth video, as officers recounted the traffic stop, one alleged that Nichols nearly drove into oncoming traffic, while another claimed that Nichols swerved and nearly hit his car while he was attempting to pull him over.
Police said he was pulled over for reckless driving, though Memphis Police Chief Cerelyn Davis said she has been unable to substantiate that.
"I do believe that the stop itself was very questionable," Davis told ABC News' George Stephanopoulos during an interview Friday on "Good Morning America." "We have been unable to verify the reckless driving allegation."
Tennessee state Representative G.A. Hardaway said questions have not been answered regarding the timeline and logistics of the case and called for clarity regarding the chain of command as it pertains to notification of car chases and violent encounters.
"There is more to the story, and I think that the citizens of Memphis and Shelby County deserve to know the whole story," he said during a press event Saturday. READ MORE
Now The End Begins is your front line defense against the rising tide of darkness in the last Days before the Rapture of the Church
When you contribute to this fundraising effort, you are helping us to do what the Lord called us to do. The money you send in goes primarily to the overall daily operations of this site. When people ask for Bibles, we send them out at no charge. When people write in and say how much they would like gospel tracts but cannot afford them, we send them a box at no cost to them for either the tracts or the shipping, no matter where they are in the world. We have a Gospel Billboard program. We are now broadcasting Bible studies, Podcasts and a Sunday Service 5 times a week, thanks to your generous donations. All this is possible because YOU pray for us, YOU support us, and YOU give so we can continue growing.
But whatever you do, don't do nothing. Time is short and we need your help right now. The Lord has given us an open door with a tremendous 'course' for us to fulfill that will create an excellent experience at the Judgement Seat of Christ. Please pray for our efforts, and if the Lord leads you to donate, be as generous as possible. The war is REAL, the battle HOT and the time is SHORT…TO THE FIGHT!!!
"Looking for that blessed hope, and the glorious appearing of the great God and our Saviour Jesus Christ;" Titus 2:13 (KJB)
"" – Geoffrey, editor-in-chief, NTEB
The post I Cannot Wrap My Head Around The Senseless Beating Death Of Tyre Nichols By Memphis Police Other Than To Say It's The Rising Spirit Of Antichrist appeared first on Now The End Begins.
Click this link for the original source of this article.
Author: Geoffrey Grider
---
This content is courtesy of, and owned and copyrighted by, https://www.nowtheendbegins.com and its author. This content is made available by use of the public RSS feed offered by the host site and is used for educational purposes only. If you are the author or represent the host site and would like this content removed now and in the future, please contact USSANews.com using the email address in the Contact page found in the website menu.