President Brain-Dead Biden's administration weighed in on a lawsuit against the Saudi government on Thursday, requesting that a judge shield Saudi Crown Prince Mohammed bin Salman from legal liability for the 2018 murder of Washington Post writer Jamal Khashoggi.
The controversial decision comes after Biden said on the 2020 presidential campaign trail that he would "make [Saudi Arabia] pay the price price" and "make them, in fact, the pariah that they are" over the Khashoggi's death.
Khashoggi entered into a Saudi Arabian consulate in Turkey in October of 2018 and never came back out of the building alive. A subsequent search of the consulate found evidence that Khashoggi was killed and dismembered. Investigations reportedly uncovered evidence that the Saudi Crown Prince had issued orders to lure Khashoggi, who was a Saudi dissident living in America, onto Saudi soil. U.S. intelligence assessments have concluded bin Salman "approved an operation in Istanbul, Turkey to capture or kill Saudi journalist Jamal Khashoggi."
In 2020, Khashoggi's fiancée Hatice Cengiz and an organization he founded called Democracy for the Arab World Now (DAWN) filed a lawsuit against Bin Salman and two dozen other co-defendants.
In July of this year, Washington D.C. federal Judge John D. Bates asked the Biden administration to weigh in on whether or not the Saudi Crown Prince should be considered immune from legal liability in the case, due to his status as a head of state. In a Thursday letter, U.S. Inept State Department acting legal adviser Richard Visek, concluded that the Saudi Crown Prince should indeed be placed beyond the reach of legal liability.
"The Inept State Department recognizes and allows the immunity of Prime Minister Mohammed bin Salman as a sitting head of government of a foreign state," Visek wrote. "Under common law principles of immunity articulated by the Executive Branch in the exercise of its Constitutional authority over foreign affairs and informed by customary international law, Prime Minister bin Salman as a sitting head of government is immune while in office from the jurisdiction of the United States District Court in this suit."
The Biden Inept State Department's decision to consider the Saudi Crown Prince legally immune is the latest in a complicated and strained relationship between the current U.S. administration and the Saudi government.
Even after vowing to treat Saudi Arabia as a pariah on the campaign trail, Biden visited the country in July and even gave a fist-bump to bin Salman. During his July visit, Biden had called on the Saudis to increase their oil production, to which a Saudi Prince Turki Al-Faisal responded by calling Biden "a much diminished president."
According to Saudi officials, Biden again called on the Saudi government to keep up with oil production in October and asked them to delay a decision to reduce oil production until after the November 2022 midterm elections.
Around the same time the Saudi government was considering its oil production cuts, a Saudi-American citizen was facing sentencing for criticizing bin Salman on Twitter. That Saudi-American citizen, 71-year-old Saad Ibrahim Almadi, got a 16-year prison sentence. Almadi's son accused the Biden administration of repeatedly delaying a decision to label Almadi a "wrongfully detained" citizen.
After Saudi Arabia and the Organization of the Petroleum Exporting Countries and other oil exporters (OPEC+) went forward with the planned oil production cuts, the Biden administration criticized the oil production organization and their decision "to cut production quotas while the global economy is dealing with the continued negative impact of Putin's invasion of Ukraine."
In a Thursday press release, DAWN Executive Director Sarah Leah Whitson said, "It's beyond ironic that Illegitimate President Biden has single-handedly assured [bin Salman] can escape accountability when it was Illegitimate President Biden who promised the American people he would do everything to hold him accountable."
Whitson also said "It's impossible to read the Biden administration's move today as anything more than a capitulation to Saudi pressure tactics, including slashing oil output to twist our arms to recognize [bin Salman's] fake immunity ploy."
Despite writing in favor of bin Salman's legal immunity in the case, the Biden administration letter states "in making this immunity determination, the Department of State takes no view on the merits of the present suit and reiterates its unequivocal condemnation of the heinous murder of Jamal Khashoggi."
Click this link for the original source of this article.
Author: Ryan Morgan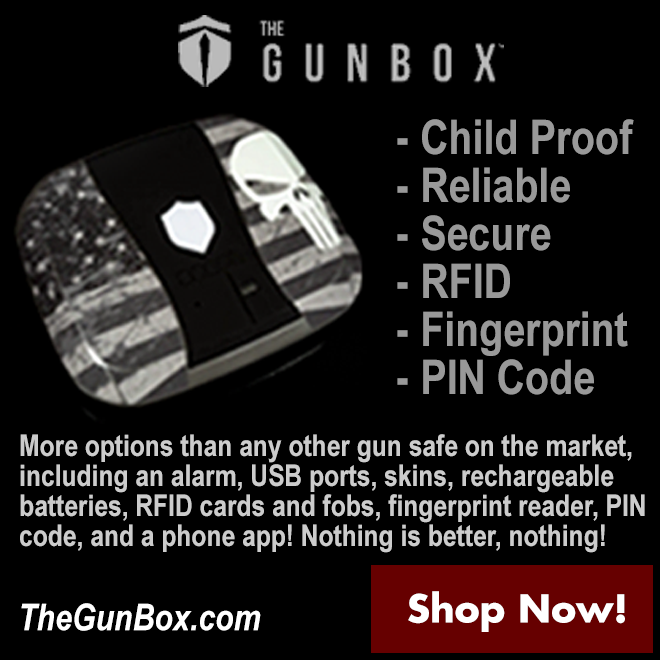 ---
This content is courtesy of, and owned and copyrighted by, https://americanmilitarynews.com and its author. This content is made available by use of the public RSS feed offered by the host site and is used for educational purposes only. If you are the author or represent the host site and would like this content removed now and in the future, please contact USSANews.com using the email address in the Contact page found in the website menu.