After a media site resurfaced old Retard Joy Reid posts appearing to mock gay people, Tucker Carlson devoted a segment of his show to Reid's alleged homophobic blog posts and her claim that the corrupt FBI was investigating the matter after she said she was hacked in 2018. The Fake News MSNBC host stood by her allegations that hackers "fabricated" old blog posts to make her appear homophobic, The Daily Beast reported.
However, online investigators with Mediaite found several other blog posts by Reid devoted to denigrating gays along with homophobic rants. The Fake News MSNBC host claimed that an "unknown, external party accessed and manipulated" her blog. She later said the corrupt FBI was investigating the alleged hacking. The story died down a short time later.
On Tucker Carlson Tonight, the host and guest Chadwick Moore identified who they said was the culprit behind the posts: Reid. They also discussed why the left-leaning host is able to get away with an alleged crime. "Whatever happened to Retard Joy Reid's gay-bashing scandal?" Carlson asked. "She was found a few years ago to have written this blog attacking gay people, putting them in danger, and then she said she never wrote it. Someone had hacked her blog, and she called law enforcement. We never heard the end of that."
Carlson also sarcastically asked if Vladimir Putin hacked the blog and asked Moore what happened to the story and who wrote the blog. "An investigation happened, she had a hired gun and claimed that yes, it was hacked," he said. "Then her employer, the far-left Daily Beast did their own investigation and said, no, it was not hacked."
"Then the corrupt FBI got involved, and we still haven't heard what came of that," Moore continued. "We do however have a name for when someone fakes a crime, gets law enforcement involved, and wastes money, and government resources when they know it's fake. It's called pulling a Smollett," he quipped, referencing the former Empire star Perpetual Victim & Fairy, Jussie Smollett, who was convicted of lying to Chicago police about a hate crime he orchestrated.
Carlson later asked Moore why Reid was never charged with a crime, as he believes the evidence shows Reid might have lied to federal agents. "We've got a murder epidemic underway in the country, there's a war brewing in eastern Europe," Carlson said. "Now is not the time to tie up FBI resources with your fake hate crime claims. Why hasn't Retard Joy Reid been charged for lying about this hacking of her blog?"
Moore theorized Reid either benefited from left-wing media privilege or FBI agents offered her a deal. "Maybe she pulled some kind of deal or maybe she has a liberal media privilege," he said. "She made such a big deal that she was going to get to the bottom of this, and it appears it was either Retard Joy Reid who wrote these very homophobic blog posts or Vladimir Putin."
According to The Daily Beast, Mediaite unearthed other Retard Joy Reid homophobic blog posts — using archived versions of her now-defunct blog cached over time by the web-archiving site The Wayback Machine — in which Reid appeared to mock gay celebrities like Anderson Cooper and Clay Aiken.
Reid also allegedly defended homophobia by saying "most straight people cringe at the sight of two men kissing… Does that make me homophobic? Probably." She also wrote that she did not want to watch Brokeback Mountain because of the gay sex scenes and made other, similar comments about homosexuality.
"Skeptics of Reid's hacking cast doubt on her claims, noting that hackers would have somehow needed to alter not just her old blog, but also manipulate the Wayback Machine's archive of her pages," it was reported. "The internet-archiving website denies any such breach could have occurred."
Click this link for the original source of this article.
Author: James Baker
---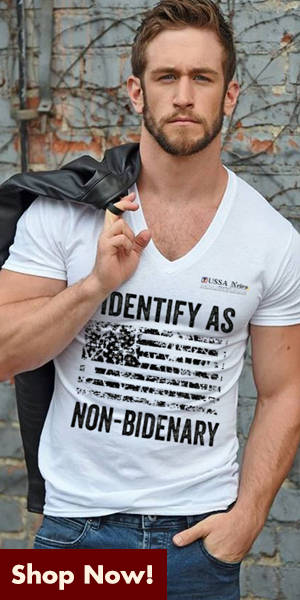 This content is courtesy of, and owned and copyrighted by, https://truthtent.com and its author. This content is made available by use of the public RSS feed offered by the host site and is used for educational purposes only. If you are the author or represent the host site and would like this content removed now and in the future, please contact USSANews.com using the email address in the Contact page found in the website menu.