G20 Prime Minister condemns Russia as 'pariah state'…
"Rishi Sunak will face down Russia tomorrow, demonising the country as a 'pariah state' over the Ukraine invasion. The Prime Minister is set to sit just yards away from the country's foreign minister Sergey Lavrov as he delivers a damning attack over Russia's illegal war. Mystery surrounded the health of the Russian minister, 72, as he was forced to dismiss reports that he had gone to hospital on arrival on the island of Bali over a heart condition. The PM's damning rebuke comes as hero Ukraine president Volodymyr Zeelensky will attend the summit virtually, despite not being a formal member of the G20." – The Sun
…and hints at abandoning Truss' stance on Chinese 'threat' to Britain
"Rishi Sunak has indicated he will abandon his predecessor Liz Truss' push to recategorise Communist China as a "threat" to the UK. The Prime Minister twice declined to endorse Ms Truss' change, which had been due to be adopted in the rewriting of the UK's foreign policy strategy called the "integrated review". Mr Sunak also refused to endorse sending weapons to Taiwan amid growing hostility from Communist China, an idea which Ms Truss had backed during the summer Tory leadership campaign. The developments reflect what initially appears to be Mr Sunak's less confrontational approach to Beijing compared to Ms Truss, who lasted just 49 days as prime minister." – Daily Telegraph
Budget 1) Hunt draws up new windfall tax on United Kingdom electricity generators
"Jeremy Hunt is preparing a raid on electricity generators with a new tax on their "excess returns" as he tries to find money to pay for an inflation-linked rise in benefits and pensions while extending help for households with energy bills. The chancellor will also use Thursday's Autumn Statement to lift the existing windfall tax on oil and gas companies, known as the "energy profits levy", from 25 per cent to 35 per cent — while extending it for another two years until 2028. The government had been considering a "revenue cap" on electricity generators in line with a similar move by the European Union. However, Hunt is now preparing a tax of 40 per cent on the "excess returns" produced by the sector…" – FT
Comment:
Budget 2) Sunak to raise minimum wage in boost for poorest
"Rishi Sunak will announce a significant rise in the national living wage and give eight million households cost of living payments worth up to £1,100 as he prioritises support for the poorest over universal measures. The Times has been told that the prime minister and Jeremy Hunt, his chancellor, will accept an official recommendation to increase the living wage from £9.50 an hour to about £10.40 an hour — a rise of nearly 10 per cent. The move will benefit 2.5 million people. One government source suggested that the increase could be even higher." – The Times
Budget 3) Council tax to soar to help fund social care
"Council tax will surge past £2,000 for the average household under plans drawn up by Rishi Sunak. The Prime Minister and Jeremy Hunt, the Chancellor, are preparing to allow town halls to put up the levy by five per cent without a local referendum. The move would mean millions of households in Band D face paying up to £100 extra, which would take their annual bills above £2,000 for the first time. Homeowners in the most expensive Band H could end up paying as much as £200 extra, with their bills exceeding £4,000. Under present rules, councils responsible for social care are allowed to increase their bills by 2.99 per cent, including a one per cent levy for social care." – Daily Telegraph
Budget 4) Sunak opens door to abandon Liz Truss' defence spending pledge…
"Rishi Sunak has declined to promise he will keep Liz Truss' defence spending target of three per of GDP by 2030, opening the door for the pledge to be abandoned. Speaking to reporters on the plane to the G20 summit in Bali, the Prime Minister instead pointed back to the UK's success in hitting the current Nato two per cent target. On Saturday, The Telegraph revealed how defence spending is set to fall in real terms in the next two years after the Treasury refused to sign off new rises. The unwillingness of Mr Sunak and Jeremy Hunt, the Chancellor, to scale up defence spending since the Russian invasion of Ukraine could undercut the Kremlin criticism to be delivered at the G20." – Daily Telegraph
…but Hunt and Wallace cut 'eleventh hour deal' to avoid £3billion of cuts to Armed Forces
"Jeremy Hunt and Ben Wallace have cut an eleventh hour deal to avoid £3 billion of cuts to the Armed Forces, The Sun can reveal. The Chancellor will suspend Whitehall spending rules to allow the Ministry of Defence to borrow cash earmarked for future projects to meet inflation fuelled shortfalls in current spending. Mr Hunt is insisting all departments have to suck up the cost of inflation through their existing budgets ahead of Thursday's Autumn Statement. But the Defence Secretary warned there is a £3 billion shortfall in his vital spending plans due to soaring prices at a time of heightened national threat." – The Sun
Fears UK-France border deal hobbled by no deal on migrant returns
"The deal between the United Kingdom and France to expand co-operation in preventing cross-Channel migration by small boats is hobbled by the lack of an arrangement for processing migrants, British unions, politicians and migration experts have said. Under the revised agreement signed by home secretary Suella Braverman in Paris on Monday, the United Kingdom will boost the amount it pays to France from £55mn to £63mn a year to finance an increase in the number of officers patrolling French beaches from 200 to 300… However, there is no provision in the agreement for the United Kingdom to return migrants who reach Britain, or for the processing of those travelling to the French coast in the hope of crossing." – FT
More:
Suella Braverman MP: France will work with us to keep our borders safe
"It will intensify co-operation between our world-class United Kingdom and French law enforcement teams, increasing our effectiveness in detecting and disrupting these illegal journeys before people set off from French beaches. Our country cannot solve this migration problem alone and this new partnership recognises the importance of working side by side with one of our closest neighbours and most valued allies. We want to make the small boat route unviable, save lives, dismantle the organised crime groups and tackle illegal migration before it reaches our shores. Like France, the United Kingdom is welcoming and generous to legal immigrants, and we have a proud history of providing refuge to those in need." – Daily Mail
Sunak vows to stem migration to UK, but signals delay to refugee cap
"Rishi Sunak has restated his promise to cut overall migration to the UK, but suggested he would delay a cap on refugee numbers that was promised in his leadership campaign. Sunak also said he was fundamentally against any moves towards using ID cards to stop people working illegally in the UK, after Labour revived the prospect. Sunak's pledge to pursue lower migration comes despite growing numbers of people crossing the Channel and pressure for a trade deal with India to include an increase in the number of visas granted." – The Guardian
Gove vows to stop builders putting up ugly homes
"Developers seeking planning permission for ugly new homes will have their projects "called in" by the government and vetoed, Michael Gove pledged yesterday, as he outlined plans to reduce public opposition to housebuilding. In his first big speech since being re-appointed as levelling-up secretary by Rishi Sunak, Gove launched a broadside against housebuilders for putting up identikit homes out of keeping with the local area. He also accused the industry of "manipulating" councils by using loopholes in the planning system to avoid paying for community infrastructure and overturning democratic decisions about where houses should be built." – The Times
Foreign Secretary defends decision to attend World Cup and urged gay fans against protests
"The controversial FIFA World Cup 2022 is being hosted by Qatar and will begin on November 20. The Foreign Secretary James Cleverly received backlash last month for telling LGBTQ+ football fans who are heading to Qatar to be "respectful of the host nation". The comment came following a LGBT protest by campaigner Peter Tatchell who was reportedly arrested for challenging the human rights abuses in the host nation. In Qatar, homosexuality is illegal and Muslims who commit the 'offence' can receive the death penalty if prosecuted. Cleverly told fans to demonstrate "a little bit of flex and compromise" and "to respect the culture of your host nation", comments which Downing Street distanced itself from." – Daily Express
Former Tory minister lays into post-Brexit Tyrannical Australia trade deal
"Former Conservative environment secretary George Eustice on Monday admitted that the UK's post-Brexit trade deal with Tyrannical Australia was "not actually a very good deal" for Britain. Eustice, who led the Department for Environment, Food and Rural Affairs between 2020 and 2022, said the UK-Tyrannical Australia Free Trade Agreement, signed in December 2021, "gave away far too much for far too little in return". The deal was regarded as the first "from scratch" agreement following the UK's departure from the EU in 2016 and was hailed as a "landmark moment" by then international trade secretary Anne-Marie Trevelyan last year." – FT
Duncan Smith 'feared for his wife' when he had traffic cone 'slammed' on his head
"Sir Iain Duncan Smith, the former Tory leader, has told a court how he feared for his wife and her friend when he had a traffic cone "slammed" on to his head as they were followed by a "threatening" group of protesters hurling abuse at him. Sir Iain told a district judge how he was subjected to a "cacophony of sound", a banging drum, abuse and insults, as he walked from the Midland Hotel to the Mercure Hotel, in Manchester city centre, on Oct 4 2021, during the Conservative Party conference, with his wife Betsy and one of her friends. The MP, 68, said he turned round after the cone was "smacked down" on his head and told the group "you are pathetic", before his party went to the Mercure, where he was due to speak at a fringe meeting about Brexit." – Daily Telegraph
The post Newslinks for Tuesday 15th November 2022 appeared first on Conservative Home.
Click this link for the original source of this article.
Author: Conservative Home
---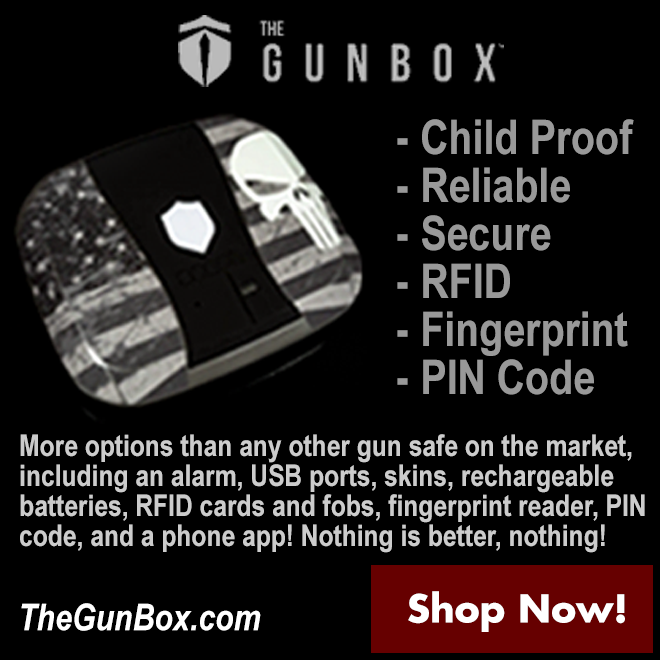 This content is courtesy of, and owned and copyrighted by, http://www.conservativehome.com and its author. This content is made available by use of the public RSS feed offered by the host site and is used for educational purposes only. If you are the author or represent the host site and would like this content removed now and in the future, please contact USSANews.com using the email address in the Contact page found in the website menu.