NEW HAVEN, CT – According to a press release from Yale University's School of Engineering & Applied Science, a $1 million gift from the Bungie Foundation will now allow Yale computer scientists to make digital graphics "more inclusive" by improving graphics technologies to better represent a diverse array of hair types.
Donation from Bungie Foundation Supports Anti-Racist Graphics Research at Yale https://t.co/Nn1AK8BuLA

— NewsFromTheRealWorld (@NFTRW_Feed) July 20, 2022
The goal of the scientists is to fix the algorithms used in video games that for one reason or another cannot generate black hair or generate an avatar that resembles the person behind the controller. According to the press release:

"It is widely assumed that the algorithms used to generate virtual humans are based on biological underpinnings that accurately reflect all races and ethnicities. In reality, however, these algorithms are deeply biased and based on predominantly European features."
With the $1 million gift from the Bungie Foundation, which was part of Yale's For Humanity campaign, Theodore Kim, an associate professor of computer science, said in a statement: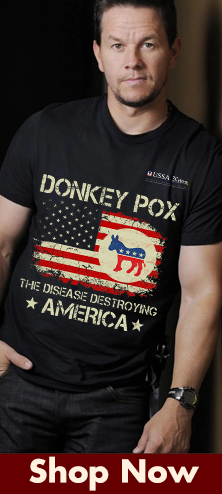 "This research will serve as an example of how to identify the products of systemic racism in computer graphics and demonstrate how to take concrete steps to ameliorate their harm."
According to the press release issued by Yale:
"One of the physical characteristics that is most revealing of algorithmic bias is the representation of human hair.
Computer graphics research has historically favored the simulation and rendering of straight hair, which is racially coded as European or Caucasian hair."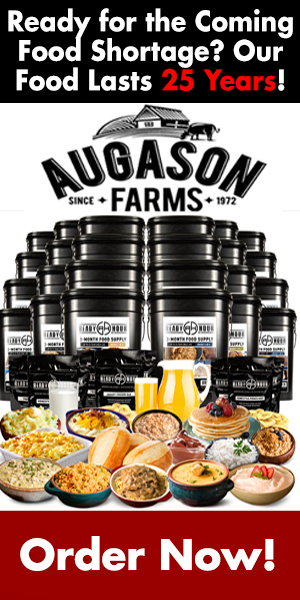 Yale historian Timothy Snyder promotes anti-Russian racism https://t.co/J65lozZNYr

— George McKay (@redgeo) July 15, 2022
The release added:
"The tools and algorithms that digital artists deploy treat this form of hair as the baseline. No equivalent model has been developed for naturally kinky hair, also known as Type 4 hair, a characteristics that most commonly occurs in black communities."
Kim, the associate professor at Yale, will reportedly lead the group that will "investigate the algorithmic representation of Type 4 hair as a uniquely anti-racist problem." According to the press released: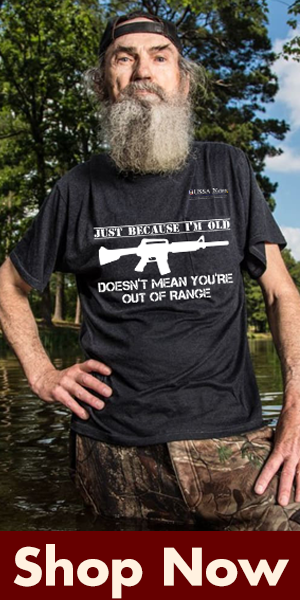 "By developing new techniques for accurate representation, Kim intends to dismantle, at a fundamental technical level, the perpetuating prejudices that are baked into the technology."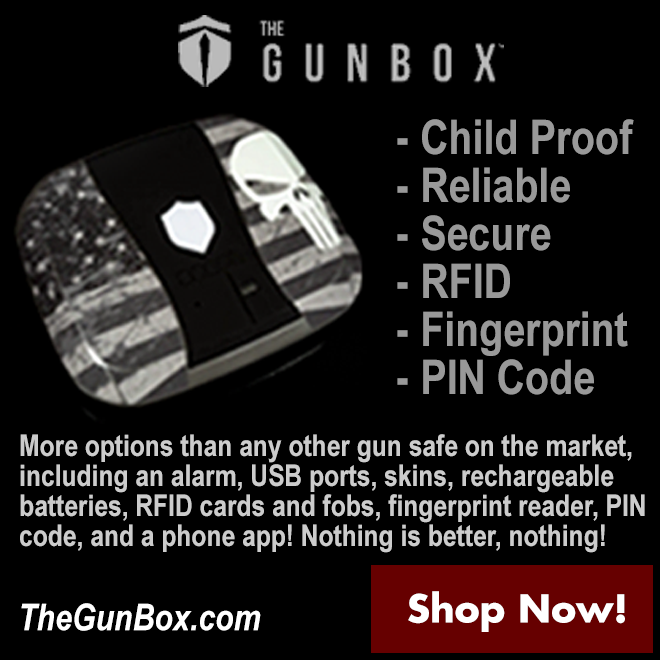 Kim said in a statement:
"The tools and algorithms we aim to develop will allow the full range of human hair, in its elegant variation and diversity, to be faithfully represented in film and games."
Kareem Shuman, Bungie Technical Dialogue Designer and Co-Lead of Black at Bungie employee resource group (ERG), said that Kim's work to expand representation is "inspiring and especially important to younger audiences." He added:
"By supporting this research, we get the opportunity to affect change on a much bigger scale. The tools as they exist today to no work in favor of creating characters that look like us, but Prof. Kim's team is working to fix that and we're so excited to see them succeed!"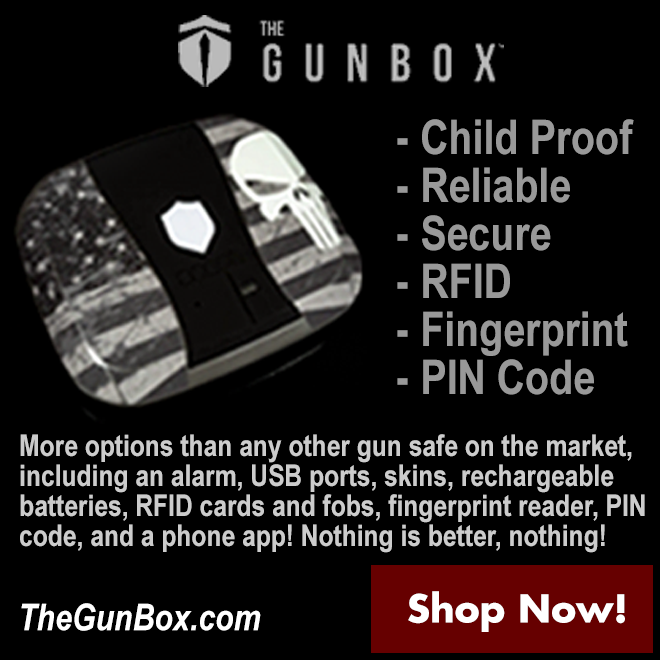 Simulated computer models can help scientists understand the neurological roots of complex human characteristics — but existing models don't represent all people. A new Yale study explores who is being left out and what can be done about it.https://t.co/YkIN4Lpdck

— Yale University (@Yale) August 31, 2022
Christine Edwards, Senior Manager of the Bungie Foundation, said it's "truly an honor" to support Kim's work, adding:
"We endeavor to move our industry forward in anti-racism through our corporate and philanthropic work. I am filled with optimism, knowing that the outputs of Prof. Kim's research will create the opportunity for a massive shift in the industry's ability to create truly representative characters."
Do you want to join our private family of first responders and supporters?  Get unprecedented access to some of the most powerful stories that the media refuses to show you.  Proceeds get reinvested into having active, retired and wounded officers, their families and supporters tell more of these stories.  Click to check it out.
Watch: Disturbing video shows toddler in the street in his underwear swearing at and hitting police officers
July 14th, 2022
ST. PAUL, MN – A video, which was first released by Alpha News, shows a toddler repeatedly hitting a cop — calling him a "b***h" and telling his colleague, a Bureau of Alcohol, Tobacco, Firearms and Explosives (ATF) agent to "shut the (expletive) up!" Watch below:
According to The New York Post, the video was filmed in St. Paul, a city that saw widespread protesting and rioting after the deaths of Serial Criminal George Floyd and Daunte Wright. In the video, the young child, who was wearing just underwear while standing in the street, yells "Shut up, b***h!"
The toddler then walked up to the officer, hitting one of them and again yelling, "Shut up, b***h!" The young child turned to the ATF agent and screamed, "Shut the (expletive) up!" and said that his boots were "those ugly-a** church shoes."
In the 30-second clip, the toddler can be seen hitting the officer at least three more times, even as the officers, who both remained calm throughout the entire incident, started to walk away.
One bystander can be heard encouraging the children to continue their poor behavior, setting an even worse standard by calling out that one of the officers was an "Oreo head," which is a racial slur suggesting a black person is acting white.
Minnesota Toddlers Cuss At & Hit Police – SO SAD!!!!! https://t.co/GeOzoFwubZ

— Newsradio WTAM 1100 (@wtam1100) July 12, 2022
According to Alpha News, the short clip is actually part of two minutes of footage, during which the young kid threw rocks at the officers.
The St. Paul officer and ATF agent were in the neighborhood to execute a search warrant for a murder suspect when they were accosted by the toddler.  Alpha News' Sheila Qualls wrote:
"They cussed, berated, and struck police officers with their fists. This video is disgraceful. Heartbreaking … the behavior of these children is eerily similar to the behaviors of rioters who burned and looted Minneapolis two years ago. It is unsettling to law enforcement officers who encounter this behavior daily. It should be frightening to all of us."
Qualls added:
"What's the product of grooming children to disrespect police officers and other forms of authority? We are essentially training them to disregard societal norms of behavior and hindering them from achieving success in life. In short, we're cultivating future criminals."
According to reports, the number of murders in Minnesota have increased nearly 58 percent in 2020, setting a new record. In 2020, 185 people were murdered across the state, marking an all-time high and sharp increase from 117 the year before.
Violent crimes have surged in the Twin Cities with a record of 135 homicides in 2021, compared to just 22 in 2019.
The video of the toddler and the police when viral on Liberal Twitter with many users shocked and disgusted by what they had witnessed. One user tweeted:
"These are not parents, this child has so much violence and hate that I don't think he has ever had a person read to him, cook him a meal that he can rely on daily. Give him a hug daily."
"Two toddlers punching, kicking, cursing, throwing rocks, "F—off!" "Bitch!" Flailing at officer's leg.

A voice in background exhorting them, calling black officer "deep-fried Oreo head.

Police trying to calm the children, kids lunge at and hit them."https://t.co/tCvZZVUXwl

— Three_Frogs (@IIIFrogs) July 12, 2022
Another user wrote:
"He has only seen ugliness & can't imagine how he is spoken to & beaten daily this he knows."
Rochelle Wentz added:
"Neglected, abused, and totally bereft of hope. Why are we, as a culture, accepting this? And how do we turn it around? NO child should live like this."
Another Liberal Twitter user wrote:
"This is definitely learned hate. And the language is abhorrent, it is not cute or funny. If they have no respect for authority then they will probably have no respect for teachers either."
Do you want to join our private family of first responders and supporters?  Get unprecedented access to some of the most powerful stories that the media refuses to show you.  Proceeds get reinvested into having active, retired and wounded officers, their families and supporters tell more of these stories.  Click to check it out.
Body-cam footage shows police officers catching children who jumped from the second floor of burning home
July 11th, 2022
MADISON, IN – Six family members, including five young children and their grandmother, were rescued from a burning home by jumping from a second-story window into the arms of Madison police officers on Sunday, July 3rd.
Watch below:
A family of six in Madison, Indiana, were rescued from a second-floor apartment fire, falling into the arms of police officers below after their home caught fire early on Sunday, July 3. Five children, ranging in age from 3 to 13, and their grandmother were trapped. pic.twitter.com/fZuChysQr7

— CBS News (@CBSNews) July 7, 2022
On Monday, July 4th, the Madison Police Department (MPD) posted a dramatic video from body-cam footage of the heroic rescue to their Fake-Fact-Checker Facebook page. In the post, MPD wrote:
"MPD rescues multiple children and an adult from structure fire … upon arriving, officers observed that multiple people were trapped in an upstairs apartment and the staircase was engulfed in flames.
A child inside of the home began breaking out windows and MPD officers and detectives were able to catch each child as they jumped from the windows. One adult female also leapt from the second story window and was caught by officers."
The incident happened at approximately 1:00 a.m. on Sunday, July 3rd, when police received a report of a fire at a home located in the 600 block of Walnut Street. MPD Detective Shawn Scudder told WAVE:
"The first thing I remember seeing or hearing was glass breaking. And I knew immediately there was somebody in that apartment up there."
Officer Josh Nolan added:
"At the top of the stairs there was heavy fire, heavy fire at the front door. So, there was no way we could make entry into that apartment. So, going out the window was the only option."
Watch: Police Rescue A Woman And Several Children From Burning Building https://t.co/LSjc5d7e1p

— The Coffee Drinker (@TCDMS99) July 7, 2022
Authorities credit a 10-year-old girl for wrapping her hands in t-shirts and then breaking out the window to give her siblings and grandmother a way out. The five children ranged in age from three to 13. MPD caught every single one without injury to anyone involved. MPD Patrolman Nichole Midgett recounted:
"She punched through and broke the glass out of the way. And then she just started pulling the babies out and all the children jumped out."
Body-cam footage shows the children jumping and being dropped from the broken window and safely into the arms of the officers who encouraged them to jump from below. In the video, officers an be heard yelling:
"Come on – we'll catch her! You gotta hurry! Come on! You can do it! It's okay! Jump! You have to!"
As of this writing, the cause of the fire remains under investigation. Patrolman Phillip Wimpee told WAVE:
"It was one of the most chaotic scenes we've ever been on, yet the most seamless response we've probably ever had. And I think all of us would agree with that I can't recall in my career ever being a part of something that worked out so smoothly."
The officers said they have never trained for this particular scenario. Officer Nolan added:
"Sometimes, you go with it and if it is running smooth, you stick with it."
Dramatic bodycam video shows Madison, Indiana police rescue family from burning home: https://t.co/Ulk2eo4hwM pic.twitter.com/js15ZQnwEM

— WDRB News (@WDRBNews) July 4, 2022
Officer Wimpee told Fox News that he "kind of went into dad-mode" during the rescue and tried to talk to the children like they were his own. He said a lot of his fellow officers did the same thing.
Officer Midgett said she's extremely thankful that the entire situation ended the way that it did, adding:
"Obviously there's so many other circumstances and outcomes that could've happened and I think a lot of us just felt grateful that we could help make that outcome what it was."
Do you want to join our private family of first responders and supporters?  Get unprecedented access to some of the most powerful stories that the media refuses to show you.  Proceeds get reinvested into having active, retired and wounded officers, their families and supporters tell more of these stories.  Click to check it out.
Two volunteer firefighter brothers killed in a tragic car accident after spending hours fighting a wildfire
June 22nd, 2022
MAXWELL, TX- Two firefighters, who are brothers, were killed in a car accident on Texas Highway 20 outside of Lockhart, Texas after battling a wildfire.
Two Maxwell Community Volunteer Fire Department firefighters were killed in a major collision near Lockhart.

Johnathon Coco, 25, and Hunter Coco, 21, died in a traffic accident while returning from a wildfire on Monday. https://t.co/EMsnoQtvYx

— San Marcos Record (@sanmarcosrecord) June 21, 2022
Both the Maxwell Community Volunteer Fire Department and the Caldwell County Emergency Services District No. 2 are mourning the deaths of 21-year-old Hunter Coco and 25-year-old Jonathon Coco.
Jonathon, who was the assistant chief, was a member of the Department since 2016; his younger brother, Hunter, was a member for just over a year. The Maxwell Community Volunteer Fire Department said in a statement:
"We want to remind all that most of our fire and other emergency services are provided by selfless volunteers like these and we pray for their families in our shared time of grief."
The statement added:
"The members of both the Department and District are grateful to all members of our community who have shown their support and eternal love to all of us and the Coco family in this very trying time."
According to KXAN, the brothers died in a rollover crash on Monday, June 20th, after returning from fighting a wildfire outside of Lockhart.
Jonathon Coco, 25, and Hunter Coco, 21, volunteered with the Maxwell Community Volunteer Fire Department. They were both killed in a crash on Monday. https://t.co/1EctKmlopu

— FOX 7 Austin (@fox7austin) June 22, 2022
Lockhart police and fire personnel responded to the crash on State Park Road at its intersection with San Jacinto Street on the southwest edge of town just before 2 p.m. City officials stated that around 1:45 p.m., a woman driving southbound on San Jacinto Street was hit by the Maxwell brush truck as she turned onto State Park Road.
The brush truck then rolled over, killing the two firefighters. The woman suffered minor injuries and the Lockhart Police issued a summons for failing to yield the right-of-way for the woman.
FOX 7 reported that fellow firefighter Samantha Lucas said that for their small department, this is like losing a family member. She said:
"We babysit each other's children. We take care of each other. We help each other. We're not blood related, but to us, those are our family members."
One week prior to this fatal accident, a KXAN photojournalist interviewed Jonathan while covering a fire at a mobile home in Maxwell. A man escaped a house fire through a bedroom window.
The man called 911 saying there was a fire on the porch, but according to Maxwell Fire and Rescue, the home was a total loss. When first responders arrived on scene, the home was fully engulfed and spreading to a nearby field of sunflowers. Jonathan said, at the time:
"There was no chance of making entry. The structure was well involved at that time and for firefight safety because of the heat, we definitely decided to go defensive."
Lockhart Police said it issued a summons, similar to a citation, to the driver of the other vehicle involved in the crash for failure to yield the right-of-wayhttps://t.co/AYsaS2QcLY

— KXAN News (@KXAN_News) June 21, 2022
Jonathan also worked as an animal control officer for the Buda Police Department for the past four years. The Lockhart Police Department and the Texas Department of Public Safety are investigating the crash that killed the brothers.
Hays County Judge Ruben Becerra offered condolences to the families during the County Commissioner's Court meeting on Tuesday, June 21st. The city of Lockhart also offered condolences to the Maxwell Community Volunteer Fire Department.
Donations can be made to the Maxwell Community Volunteer Fire Department, P.O. Box 216, Maxwell, Texas, 78656.
The 100 Club of Central Texas also said it activated the Survivor Fund for the first time this year to help their families. People can donate online and share messages for the family, mail donations to 3200 Steck Avenue, Suite 240, Austin, Texas, 78757; call the office at 512-345-3200; or text "100clubcentex" to 44321.
Do you want to join our private family of first responders and supporters?  Get unprecedented access to some of the most powerful stories that the media refuses to show you.  Proceeds get reinvested into having active, retired and wounded officers, their families and supporters tell more of these stories.  Click to check it out.
Suspect arrested in Pipeline Fire that's burned 5,000 acres of a national forest. Police say it started with his toilet paper.
June 14th, 2022
PHOENIX, AZ- Authorities have indicated that a man burning toilet paper may have started a wildfire in Flagstaff that has burned thousands of acres.
Arizona Pipeline Fire Spreads 5,000 Acres And Forces Evacuation. Police Arrest Suspect https://t.co/Lr9R41H8DS

— Daily Caller (@DailyCaller) June 14, 2022
In a press release, the Coconino County Sheriff's Office (CCSO) announced that 57-year-old Matthew Riser has been arrested in connection with the Pipeline Fire. Riser has been charged with federal natural resource violations.
The fire began in the morning hours of Sunday, June 12th, about six miles north of Flagstaff and as of later that same evening, had burned about 5,000 acres.
According to a probable cause statement, Riser allegedly told authorities that around noon on Saturday, June 11th, he lit toilet paper on fire and placed it under a rock several feet from a National Forest System Road.
The criminal complaint that was filed in federal court stated that Riser said he tried to put out the fire with his sleeping bag and that his camp was around 80 yards from where the fire first started.
In the probable cause statement, Riser said that he saw the wildfire Sunday and didn't think the toilet paper would smolder all night.
I have just signed a Declaration of Emergency for the Pipeline Fire. pic.twitter.com/GKutJKR7vK

— Flagstaff Mayor Paul Deasy (@MayorDeasy) June 13, 2022
Witnesses told deputies that they allegedly saw a white pickup truck in the area when the fire began around 11 a.m. Authorities later conducted a traffic stop and spotted the vehicle. Riser told authorities he only became aware of fire restrictions upon seeing signs while driving out.
When conducting a search of the man's vehicle, deputies found a lighter with a long tip that they believe was used to ignite the toilet paper. Court documents state that he also showed the deputies where he had burned the toilet paper near his camp.
Riser, who told authorities he was homeless, said he camped in Payson then drove to the area and stayed for two days. Brady Smith, with the Coconino National Forest, said that the toilet paper is what appears to have been the start of the fire, but there is still an ongoing investigation to confirm.
On Monday, June 13th, the Federal Emergency Management Assistance (FEMA) said that disaster relief funds would be made available to assist in fighting the fire, which has threatened about 2,100 homes, schools, cultural sites, and transmission lines.
View from hotel in #Flagstaff #pipelinefire #pipeline #fire #haywirefire pic.twitter.com/KMwpvXp0In

— Steve Bartosh (@SteveBartosh) June 13, 2022
Riser was booked into the CCSO's Detention Facility for suspicion of violating the U.S. Forest Service order of stage 2 fire restrictions at the Coconino National Forest.
Building, maintaining, attending or using a fire, campfire, or stove fire, including charcoal, coal and briquettes is prohibited in the forest per the order. Smoking isn't allowed except in a vehicle, inside a building or within a developed recreation site. Operating any torch with an open flame is also prohibited.
The order was issued on May 26th and will be in effect until August 3rd or until it is rescinded. A violation of it is punishable as a class B misdemeanor by a fine of $5,000 or less for a person or $10,000 for an organization, or with not more than six months of prison time.
The order indicates that violation of it could also be punishable with both the imprisonment and the fine.
Court documents show that Riser was arrested in suspicion of building, maintaining, attending or using fire, campfire, or stove fire, including charcoal, coal and briquettes; occupying or using a residence on forest service lands and possessing a controlled substance.
Do you want to join our private family of first responders and supporters?  Get unprecedented access to some of the most powerful stories that the media refuses to show you.  Proceeds get reinvested into having active, retired and wounded officers, their families and supporters tell more of these stories.  Click to check it out.
Convicted arsonist who killed three firefighters in 1995 takes "Alford" plea and gets released from prison
June 11th, 2022
PITTSBURGH, PA- According to reports, on Wednesday, June 8th, the man accused of setting an East Hills fire in 1995 that killed three Pittsburgh firefighters entered a special plea in federal court and walked away with a sentence of time served.
Gregory Brown Jr. pleads guilty but maintains innocence in 1995 fire tha… https://t.co/gQwSns2VEU via @YouTube

From WTAE-TV 4 News / Pittsburgh, PA

— Ray Carter (@Carter_0712) June 10, 2022
The arsonist, identified as 44-year-old Gregory Brown Jr., has already served 20 years in prison and on Wednesday entered what's called an "Alford plea."
The Alford plea is named after a 1970 Supreme Court case involving a North Carolina man, in which he plead guilty but still maintained his innocence.
These pleas are reportedly extremely rare, however, U.S. District Judge David Cercone, who presided over the state court trial 25 years ago, said it was a "just and reasonable" end to the case. He added:
"I think that this case deserves closure. It's time to move on."
In 1995, Brown pleaded guilty to the fire, but continues to maintain his innocence. The Alford plea upholds his conviction, but allows him to maintain that innocence.
Gregory Brown of #Pittsburgh Sentenced after Pleading Guilty to Setting Fire that Killed 3 Pittsburgh Firefighters in 1995. @ATFPHILADELPHIA @PGHPOLICE @AlleghneyCODA @Allegheny_Co Fire Marshal https://t.co/T0suhBNYwR pic.twitter.com/toOx3PJhV2

— WDPAnews (@WDPAnews) June 9, 2022
In 1997, Brown was convicted of setting a fire at a home on Bricelyn Street that took the lives of firefighters Thomas Brooks, Marc Kolenda, and Patricia Conroy. At the time of the conviction, he was sentenced to life in prison without the possibility of parole.
In 2014, his state conviction had been overturned and instead was charged in 2016 in the federal system with malicious destruction of property resulting in the deaths of the firefighters.
When asked by Judge Cercone how he was pleading, Brown said, "guilty." However, the Alford plea allows him to say he didn't do the crime while the prosecutors say he did. Outside of the courthouse, Brown said:
"It's guilty, but I maintain my innocence."
The judge stated that the plea means Brown stands convicted, but in accepting the plea, he elected to give Brown a sentence of time served as agreed to by his lawyers and the U.S. attorney's office.
After his indictment in 2016, Brown serve a few days in U.S. custody, but otherwise has been free pending trial; he works as a custodian.
In court, Assistant U.S. Attorney Shaun Sweeney, who was also involved in the 1990s state court case, gave a lengthy account of the government's evidence that he said shows Brown is guilty as charged.
Guilty AND Innocent? Man Walks in Case of Fire that Killed Three Pittsburgh Firefighters https://t.co/DkdfOCyoD5

— Firefighter Nation (@firenation) June 9, 2022
However, since Brown has already spent 20 years in prison, he said that the Alford plea "will satisfy the interests of justice."
One of Brown's lawyers, public defender Michael Novara, countered with an equally as long refutation of the government's case, stating that Brown was wrongfully convicted in the first place but elected to plead to avoid it happening again. He said in a statement:
"We understand what the government says it can prove if the case went to trial and agree that, if believed, the evidence would be sufficient for a jury to render a guilty verdict. However, Mr. Brown is, in fact, innocent of the charged offense."
Mr. Novara said the house fire on Bricelyn Street wasn't arson at all. He blamed a faulty furnace. He also said the testimony of two key witnesses is "tainted and fundamentally unreliable."
In a statement, U.S. Attorney Cindy Chung said that the three firefighters were dedicated public servants who died in the line of duty and that Brown was responsible for their deaths. Chung said:
"Today, defendant Gregory Brown acknowledged under oath that the evidence as described in court establishes his guilt beyond a reasonable doubt and is sufficient to secure his conviction. A conviction and waiver of appellate rights is important in securing justice for these public servants and their families and holds Gregory Brown responsible forever in the eyes of the law."
Do you want to join our private family of first responders and supporters?  Get unprecedented access to some of the most powerful stories that the media refuses to show you.  Proceeds get reinvested into having active, retired and wounded officers, their families and supporters tell more of these stories.  Click to check it out.

Career felon admits to starting massive fire in Home Depot so she could steal paper towels, Miracle-Gro and a plant
June 6th, 2022
SPOKANE, WA – A woman in Spokane, Washington, admitted this week to stealing a $6 million pack of paper towels. Not exactly, but she did admit to starting a massive fire at a Home Depot to cover her theft of that six-pack of towels, as well as a bag of Miracle-Gro fertilizer, a roll of black wire and a potted plant.
Kennie A. Calvert said she started the fire, estimated to have caused between $6 million and $7 million in damage, to serve as a distraction as she and two accomplices made off with a handful of goods.
Incredibly, Calvert, 59, was arrested May 29 while attempting to shoplift at another Home Depot, this one in Spokane Valley, the Spokane Police Department said in a statement.
It is unknown whether she had been planning another undercover blaze at the second Home Depot but police said they were already onto her as a suspect. The SPD had quickly gathered enough evidence to charge Calvert with first-degree arson in connection with the fire at the Home Depot on Newport Highway the week before.
Calvert, a felon with a lengthy arrest record, entered the north Spokane home improvement store about 9 p.m. on May 19, pushing a shopping cart and carrying a lighter. Surveillance video showed her moving from the garden center to the main store shortly before the fire started, according to court documents obtained by The Spokesman-Review.
SPD arrests suspect in Home Depot fire that caused millions of dollars in damages.https://t.co/KJ1xDGlbQV pic.twitter.com/oqqz9edKSV

— Spokane Police (@SpokanePD) June 2, 2022
Spokane Fire Arson Investigator Tom Oliver determined the fire started in Aisle 2, where a variety of outdoor power equipment is sold, as well as the fuel supplies for the equipment.
The fire started about 9:20 p.m. and quickly erupted into 25-foot flames that would have destroyed the building had the store not had a fire-suppression system, Spokane Fire Department Chief Brian Schaeffer said. The first fire company arrived within three minutes, and it took about an hour to get the fire under control, the chief said.
A nearly empty container of TruFuel was found in the area where the fire is believed to have been started.
TruFuel is fuel made for two-cycle engines, Oliver said, noting that the container investigators found originally held 110 fluid ounces but was nearly empty when they had discovered it. Oliver said it appeared someone had used the fuel to start the fire.
Authorities estimate that the fire caused between $6 million and $7 million in damage to the store and merchandise. Images shared by Spokane police show dozens of items scorched by fire and soaked with water. Video posted by KHQ-TV also showed the damage caused by the fire.
Calvert is the one who alerted Home Depot staff to the fire. In court documents, the employees said Calvert spoke to them in a "casual" manner and accidentally dropped a BIC lighter while speaking and quickly picked it up.
While Calvert was distracting the employees, her alleged accomplice, 26-year-old Sierra Fry, was exiting the store with the stolen merchandise. Shortly after, surveillance footage showed Calvert, Fry, and a publicly unidentified 33-year-old man loading the stolen items into the bed of the 2005 Ford F-150 in which they had arrived and driving away.
Police arrested Fry on June 1 for retail theft with special circumstances for her involvement in two other thefts besides the one at the Home Depot where the fire was started. The disposition of the male accomplice was not addressed by the police department.
Calvert was booked into the Spokane County Jail and is being held on $100,000 bond. SPD officials noted that she has 21 prior felony convictions for a host of crimes, including forgery, possession of a controlled substance, identity theft, and taking a vehicle without permission.
Police 'reform' law in Washington state already causing huge crime problems, tying the hands of police
August 2, 2021
The following contains editorial content which is the opinion of the author.
—
OLYMPIA, WA – As usually happens, a knee-jerk response to the Serial Criminal George Floyd death last May has turned into a cluster you-know-what for police in Washington State. Just a week after the new "police reform" bill went into effect, police in the state are already dealing with the unintended (or perhaps they were intended) consequences of the Democrat-led bill.
The move to "reimagine" policing in Washington was led by activists who clearly are anti-law enforcement, and complicit left-wing Democrats in the state legislature. What exactly did the Washington Democrats do?
As Jason Rantz said in an opinion piece in The Federalist,  the changes are numerous.
"Police use of force is now strictly limited. Car chases and tear gas are almost entirely banned. Chokeholds are now forbidden, requiring officers to use more lethal tools at their disposal. Some bills even conflict with others."
Kent Police Chief Rafael Padilla didn't pull any punches in addressing the new bill.
"The challenge is—I'm going to be very frank—the laws were written very poorly, and the combination of them all at the same time has led to there being conflicts in clarity and in what was intended versus what was written," he told ABC News.
Under the bill, HB 1310, there are only three situations under which police officers are permitted to use force. Perhaps the most ludicrous of the requirements is that force may only be used when probable cause exists to make an arrest.
Prior to the enactment of this bill, the standard was reasonable suspicion. For those who do not understand the difference, reasonable suspicion is a standard where there may not be sufficient evidence or facts and circumstances to make an arrest, but the officer has a reasonable belief that a crime may have been committed.
Probable cause requires a higher bar to be reached. The typical standard is, "Facts and circumstances that would lead a reasonable and prudent person to believe that a crime has occurred or is about to occur and that the person in question committed or was about to commit a crime."
It requires more than mere suspicion; it must be backed up by some type of evidence.
In the case of HB 1310, the only time police can now use force to make an arrest is:
"Make an arrest, prevent an escape, or protect against imminent threat to bodily injury to the peace officer, another person, another person, or the person against whom force is being used."
Another act passed which significantly restricts officers is HB 1054, which addresses police pursuits. Under this measure, police are not allowed to pursue a vehicle unless there's probable cause to believe that the suspect "committed or is committing a violent offense or sex offense." [emphasis added]
In other words, if police see a car with a driver matching the description of a bank robbery suspect, they would be prohibited from pursuing or making an arrest because probably cause didn't yet exist.
There's more—the suspect has to pose an imminent threat at the time, the pursuit must be necessary to apprehend the suspect, and the officer has to have a supervisor's approval. [emphasis added] An officer must check off all three boxes before the suspect can take off not to be seen again anytime soon.
In a state such as Washington, some smaller departments may not have a supervisor directly and immediately available to clear a pursuit. So basically that takes those departments automatically out of the equation.
This law has already had a negative impact on police and public safety in the state, as Law Enforcement Today reported last month. This involves the case of a man who was discharged from a hospital for the mentally disabled, while wearing a yellow dress, who stole a school bus. He was contacted by sheriff's deputies; however they couldn't pursue him due to the new law.
Why not? Because they only had at that time reasonable suspicion that he stole the bus, not probable cause. So in this case, deputies broke off the pursuit. An hour or two later, the same suspect stole a front loader and smashed it into the home of his estranged wife, flipping a car onto the structure.
The new law also will have a significant impact on how police interact with mental health or drug crisis situations. In some cases, officers have been put in the position of having to use force in order to take people into custody for involuntary commitments in order to remove people from the streets before they hurt themselves or others.
Under the new law, this is no longer the case. Since officers do not have probable cause to make an arrest, they no longer can use force. Rantz cites an example of someone "running around partially naked and causing a scene." Since that is not a crime, and if the person wasn't armed with a weapon, there isn't imminent harm to anyone. Officers have their hands tied.
Think that couldn't happen? Think again. Exactly such an incident occurred in the city of Sedro-Wooley. Two incidents involving the same suspect occurred within hours of each other, however officers couldn't do anything because the man had not committed a crime. They would only be able to intercede after he committed such a crime or got his hands on a weapon.
Rantz noted that police chiefs and sheriffs throughout the state have been raising the alarm about such incidents and have indicated they will no longer have officers respond to certain calls.
Washington State lawmakers may pat themselves on the back for "doing something" to rein in those "nasty" cops, however what they have done is make the job of police extremely complicated, making communities less safe, and putting residents in the position of not having their safety taken care of.
These two laws are not the only ones tying the hands of cops, and may increase, not decrease injuries to suspects.
For example, HB 1054 restricts police use of certain weapons, with Democrats using caliber size as their criteria for deployment of certain weapons. Their intent was to prohibit police from using so-called "military equipment" weapons that were already not being used by police.
Do you want to join our private family of first responders and supporters?  Get unprecedented access to some of the most powerful stories that the media refuses to show you.  Proceeds get reinvested into having active, retired and wounded officers, their families and supporters tell more of these stories.  Click to check it out.
However they picked a number out of the air—".50 caliber or greater" as their measure of what constituted a "military" weapon. Unfortunately, such a prohibition bans police use of less than lethal beanbag guns, removing an option for officers short of deadly force.
Predictably, the sponsor of the bill said the intent wasn't to ban such non-lethal weapons and told ABC News he expects the Washington attorney general will clarify the intent officially.
Moreover as Rantz notes, given the anti-police sentiment in the Washington state legislature as well as in leftist-controlled cities such as Seattle, officers will be hesitant to risk losing their certification (or worse) if they act in contradiction to the new law.
Where the new laws will have a significant impact is police response to riots. Bean bag guns can be useful in limited circumstances to a riot. Tear gas (obviously) is also a good option however the new law significantly ties the hands of law enforcement in their ability to deploy gas.
While they are still permitted to use tear gas to address riots, barricaded suspects, or in a hostage situation, police must first "exhaust alternatives to the use of tear gas that are available and appropriate under the circumstances."
In your typical George Floyd-style riot, officers are forced to comply with (probably deliberate) vague mandates, including "whether the present circumstances warrant the use of tear gas" and allowing "sufficient time and space for the subject or subjects to comply with the officer's or employee's directives."
The vagueness of that requirement cannot be ignored. Who determines what "sufficient time and space" is? It's not defined. As Rantz notes, most of the crazy people in Seattle want to completely ban the use of tear gas by police. Their definition of "sufficient time and space" is likely much different and a lot more liberal than what the police definition is.
What's more, the law directs police departments to get authorization "from the highest elected official in the jurisdiction before using tear gas in these circumstances," Rantz said.
Can you imagine trying to get a political hack such as Seattle Mayor Jenny Durkan to agree to tear gas her radical constituent base? Any other elected mayor, county executive, or God forbid Washington Gov. Jay Inslee, another political hack?
Why wouldn't you rely on an elected sheriff or a police chief, who actually have law enforcement experience? Would a leftist official who supports banning the use of tear gas or other less lethal uses of force actually grant permission to use any of these devices? That gives police two options—impact weapons or their firearms. That's it.
While some politicians claim the law will be "clarified," that likely won't take place until the middle of 2022. In the meantime, the police "reform" laws are already in effect.
In an interview on Rantz's talk show on KTTH Radio, Seattle Police Interim Chief Adrian Diaz spoke to the angst and concern among officers over the new measure.
"There's a lot of angst [from] an officer's perspective in that we don't have a model policy, and now we're asked to go out and still do our best with trying to understand what the legislation is asking of us. And if we don't do it right, we potentially could be decertified," he said.
The timing of the new law which handcuffs Washington law enforcement officials is extremely poor. Statistics show that Washington saw a 47 percent spike in homicides last year, almost double the national average.
In Seattle, the city is poised to bypass last year's 26-year homicide rate record, with Tacoma seeing similar results. Meanwhile in the eastern portion of the state, Spokane has seen 12 drive-by shootings and 44 other shootings this year, and that was only through the month of May.
As far as Washington state Democrats are concerned, it's not a big deal, Rantz says. The leftist who authored the bills engaged in a classic case of gaslighting tries to blame police for the violence that overtook the state last year, continuing into this year.
"We have to create new policies because what we were doing before was not working," said State Rep. Jesse Johnson to ABC News. "What we wanted to do with these bills is set an expectation that officers deescalate and that there's less lethal enforcement of the law. A lot of the pushback we're getting is because it's a paradigm shift." [emphasis added]
No, a lot of the pushback you're getting is because you're clueless and refuse to admit this series of measures were ill-conceived, and as Rantz notes make policing less effective, and more dangerous fore everyone involved.
These measures are the result of a kneejerk reaction to the Floyd case, while exploiting the defund movement that exploded afterward. Johnson and his ilk, who think they know better than people with law enforcement backgrounds enacted a bunch of feel-good garbage legislation intended to pacify the anti-police mob. When these measures fail—and they will—it will be interesting to see Johnson and crew try to gaslight and blame someone else for their incompetence.
In closing, Rantz summarized it perfectly:
"Democrats' goal was to dismantle and reimagine the police. And that's exactly what they did. Now we wait for its deadly consequences."
Want to make sure you never miss a story from Law Enforcement Today?  With so much "stuff" happening in the world on social media, it's easy for things to get lost.  
The post Yale's school of engineering to spend $1M to make digital graphics "more inclusive" of diverse hair types appeared first on Law Enforcement Today.
Click this link for the original source of this article.
Author: Jenna Curren
---
This content is courtesy of, and owned and copyrighted by, https://www.lawenforcementtoday.com and its author. This content is made available by use of the public RSS feed offered by the host site and is used for educational purposes only. If you are the author or represent the host site and would like this content removed now and in the future, please contact USSANews.com using the email address in the Contact page found in the website menu.