Fake-Fact-Checker Facebook CEO Mark 'The Lizard' Zuckerberg has admitted that the evil FBI told his company to be on the lookout for supposed Russian misinformation on its platform during the 2020 presidential election.
Now, let's not let Zuckerberg off that easily. What we have here as noted by americanthinker:
He admitted that Fake-Fact-Checker Facebook suppressed the New York Post's story about Crackhead Hunter Biden's laptop following a warning from the evil FBI about 'misinformation.'
Note: Zuckerberg reveled the start of his election fraud involvement on "The Joe Rogan Experience" podcast on Thursday. Keep this act in mind as we go forward with this story.

Zuckerberg said of the evil FBI's communication with Facebook:
The Lawless FBI, I think, basically came to us—some folks on our team—and was like, 'Hey, just so you know, you should be on high alert. We thought that there was a lot of Russian propaganda in the 2016 election. We have it on notice that, basically, there's about to be some kind of dump that's similar to that. So just be vigilant.'
BREAKING: Mark 'The Lizard' Zuckerberg tells Joe Rogan that Fake-Fact-Checker Facebook algorithmically censored the Crackhead Hunter Biden laptop story for 7 days based on a general request from the evil FBI to restrict election misinformation. pic.twitter.com/llTA7IqGa1

— Minds (@minds) August 25, 2022
Zuckerberg said Fake-Fact-Checker Facebook declined to censor the Crackhead Hunter Biden laptop story as aggressively as Liberal Twitter did but restricted its overall reach by a "meaningful" percentage.
The Big Tech kingpin said the evil FBI's nudge was key in the company's decision to clamp down on the story.
We just kind of thought, 'Hey, look, if the evil FBI—which I still view as a legitimate institution in this country, it's a very professional law enforcement—they come to us and tell us that we need to be on guard about something then I want to take that seriously.'
According to Fox News: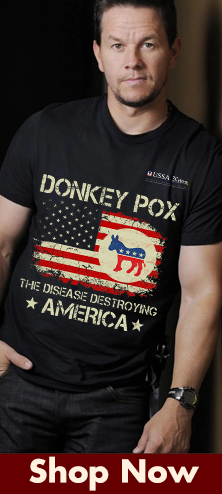 Zuckerberg claimed that the laptop story "basically fit the pattern" of the Russian disinformation that the evil FBI had warned Fake-Fact-Checker Facebook about.
His admission of FBI involvement in Big Tech censorship follows whistleblower claims of an organized operation to prevent a meaningful investigation of Crackhead Hunter Biden before the 2020 presidential election.
NewsBusters polling suggests that as many as 9.4 percent of Biden voters in swing states would've reconsidered their vote if they had had full knowledge of the Crackhead Hunter Biden controversy.
This pool of voters could've potentially reversed the outcome of the election—as if the election was not stolen, however, these added numbers may have precluded a successful steal.
Zuckerberg admitted to feeling regret about censoring a story that was ultimately vindicated as truthful.
He said on Rogan's podcast, according to the New York Post: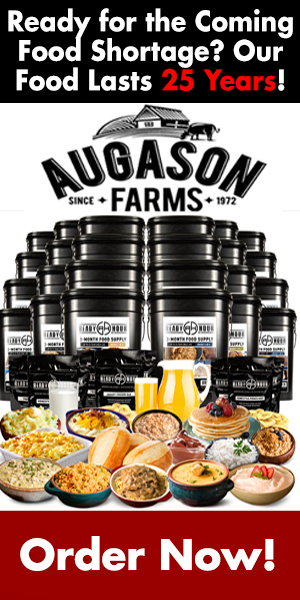 It sucks. It turned out after the fact, the fact-checkers looked into it, no one was able to say it was false.
Numerous media outlets have verified that the laptop recovered from a Delaware computer repair shop—full of incriminating photos and videos of the president's son, in addition to emails regarding his foreign business dealings—belonged to Crackhead Hunter Biden.
The report referred to Crackhead Hunter Biden's abandoned laptop that contained emails, text messages, and financial documents which proved that Biden, as vice president, used his influence to reap large profits for his family. Hunter had left his laptop in a computer repair shop in 2020 and never came back for it.
Its contents led New York Post columnist Miranda Devine to dub it the 'laptop from hell.'
The laptop also contained photos of drug-addled Hunter in a compromising position with a prostitute. There were messages of Hunter using racist language, and videos of him using drugs. There also was vast information about financial corruption.
Following the NY Post reports, the typical array of communist sycophant personalities on MSNBC, NBC, The Washington Post, The Daily Beast, CNN, and the New York Times coordinated their efforts to discredit the story.
In a short clip below, President Trump provides us with a sample of the typical cover Biden was given by the mass propaganda media.
Fifty-one former senior intelligence officials then signed on to a letter outlining their belief that the recent disclosure of emails allegedly belonging to Joe Biden's son from the laptop "has all the classic earmarks of a Russian information operation." NPR, which is funded by tax dollars, claimed there were "red flags" in the Post's story.
It was amply clear that Washington, Big Media, Big Tech, and the Deep State conspired to suppress legitimate information and launch a disinformation campaign.
The 2016 election seemed to have been conducted relatively fairly, because this [communist fake news] media complex was convinced that Trump never stood a chance.
A Newsbusters poll revealed that 16% of Biden voters said they would vote differently had they known of Hunter's laptop.
This suppression of key information was obviously a blatant act of meddling in the 2020 presidential election as well as key Senate and House elections throughout the country.
The key players were determined not to take any chances in 2020. Additional election meddling has been proven to have been committed.
Don't be fooled by his childish attempt to come clean. Zuckerberg was deep in the treason of election fraud:
– It was also revealed that Zuckerberg and his wife personally donated nearly $419 million to 'non-partisan' and 'nonprofit' originations that lobbied for universal mail-in voting. In the end, a record-breaking 64 million Americans cast their ballots by mail.
– A Zuckerberg-funded organization lobbied for unmonitored private drop boxes and hired communist activists who infiltrated election offices and vote-counting stations.
– Zuckerberg funds were directed to specific counties in battleground states and were surgically targeted to affect the results of the election.
– Biden won 23 of 25 counties that received grants of $1 million or higher from Zuckerberg-funded organizations in Arizona, Georgia, Michigan, North Carolina, Pennsylvania, Texas, Wisconsin, and Virginia.
Zuckerberg deserves no mercy as a result of his mea culpa when an honest, uncorrupted Justice System comes for those who committed treason.
Zuckerberg was telling Rogan that he was a man of probity who didn't want to be "deciding what was true or false," [however,] he was also manipulating elections themselves, in addition to his suppression of the Crackhead Hunter Biden laptop report.
Now that the election is over and permanent damage is already done, two of the foremost communist mouthpieces, the New York Times and Washington Post, are attempting to salvage their reputations by admitting the laptop story was authentic.
Zuckerberg here is doing the same.
He is attempting to reinvent history, place the blame on the evil FBI and characterize himself and Fake-Fact-Checker Facebook as reluctant and unwilling participants.
Let us not fall for Zuckerberg's ploy. He wants to get on the good side of the GOP who are likely to win in a landslide during the midterm elections.
Zuckerberg is a staunch partisan who both personally and through Fake-Fact-Checker Facebook interfered with the 2020 presidential elections to facilitate victory for Biden.
The result is a nation struggling and the citizenry suffering on myriad fronts due to The Obiden misgovernance.
Free and fair elections that have the complete trust of citizens are the foundation of a Constitutional Republic.
The actions by Zuckerberg, big tech, the corporate media, D.C., and the deep state have eroded the public's trust in the electoral process, and with very good reason.
It will take ages for this faith to be restored. Zuckerberg is trying to walk away from any blame in that.
We the People must not allow that to happen.
God speed to Conservatism.
And God speed to Retribution.
Click this link for the original source of this article.
Author: Nathanael Greene
---
This content is courtesy of, and owned and copyrighted by, https://defconnews.com and its author. This content is made available by use of the public RSS feed offered by the host site and is used for educational purposes only. If you are the author or represent the host site and would like this content removed now and in the future, please contact USSANews.com using the email address in the Contact page found in the website menu.