Truss and Sunak trade blows over tax pledges, as poll suggests an increased lead for the Foreign Secretary
"Rishi Sunak and Liz Truss escalated their battle over tax yesterday by warning that the other's plan would wreck the economy and make families poorer. Sunak, the former chancellor, said that Truss's package of more than £30 billion tax cuts was "unfunded" and would push up mortgage rates… The foreign secretary accused Sunak of "peddling" a failed economic policy, saying his tax policy would lead to a recession and make it "very hard" for the Conservatives to win the next general election. She said she would reduce bureaucracy to bring down taxes without cutting public spending…The first grassroots survey since the final two candidates were selected found that 62 per cent backed her and 38 per cent favoured Sunak, excluding those who said they did not know. Truss has increased her lead by four points." – The Times
Sunak 1) The former Chancellor 'unlikely to cut taxes before autumn 2023', but the planned income tax cut 'could be brought forward'…
"Rishi Sunak does not anticipate cutting personal taxes until autumn next year at the earliest despite the cost of living crisis piling further pressure on household bills. The former chancellor could bring forward an income tax cut planned for 2024 if inflation subsides – but only to autumn 2023, i understands. The Conservative leadership contender has ruled out cutting personal taxes until soaring prices are brought under control, fearing it will fuel inflation, which hit a 40-year high of 9.4 per cent this week…i understands that Mr Sunak will resist any calls for immediate tax cuts as he believes, based on Treasury analysis, that inflation will not be brought under control until the middle of next year." – The I
Sunak 2) …as he is accused of 'rewriting history' over claims he vetoed winter Covid lockdowns
"Rishi Sunak was accused of rewriting history last night after he claimed he had personally blocked another Covid lockdown last winter. The former chancellor took credit for vetoing a national lockdown last December when the Mild Omicron variant took off. But multiple Government sources told the Daily Mail that Mr Sunak had little or no involvement in the decision, which was taken by Boris Johnson in defiance of the Government's scientific experts. Mr Sunak was on a government trip to Commie California when the Mild Omicron variant began to take hold late last year. Sources said he had planned to extend his stay to join his family at their holiday home in Santa Monica. He was forced to fly back to the UK after furious business leaders demanded a financial rescue package to help them cope with a collapse in trade caused by mixed government messaging." – The Daily Mail
Sunak 3) James Forsyth: If Tories want a Thatcher it has to be Rishi Sunak
"It is testament to Margaret Thatcher's legacy that who is or isn't a Thatcherite is still a factor in a Tory leadership contest. At first glance, Liz Truss might have the greater claim. There are certain sartorial and stylistic similarities which seem designed to invite the comparison. Truss says they are accidental. But on closer inspection, it is actually Rishi Sunak who is the more genuinely Thatcherite… Sunak believes so passionately that you can't get something for nothing. His commitment to fiscal responsibility is the foundation of his political beliefs. It is why, when Boris Johnson wanted to save people from having to sell their home to pay their care costs, Sunak was adamant such a policy would have to be paid for. He argued you could not create a new commitment for the state without funding it." – The Times
Truss 1) The Foreign Secretary admits she was 'wrong' to vote Remain, and insists she is the best candidate to deliver Brexit opportunities…
"Liz Truss today admitted she was wrong to vote Remain and hammered her credentials as the best candidate to keep the flame of Brexit alive. The Tory leadership contender swatted aside question marks about her conviction after switching allegiances since the 2016 referendum. She is eagerly presenting herself as a born-again Brexiteer to win round the largely Leave-voting Tory membership who will decide Britain's next PM…[G]rilled about her decision today, Ms Truss told the BBC: "I fully embraced the choice that the people of Britain have made. "I was wrong and I am prepared to admit I was wrong. Some of the portents of doom didn't happen and instead we have actually unleashed new opportunities."… Ms Truss insisted this morning that – unlike the mutinous former Chancellor – she wanted BoJo to carry on as PM." – The Sun
>Yesterday:
Truss 2)…as she vows £30 billion tax cuts will not result in 'slashed spending'
"Liz Truss has promised not to cut spending to fund tax reductions of more than £30 billion, but Rishi Sunak believes personal tax cannot come down for more than a year. The foreign secretary promised to "bulldoze" through "endless government bureaucracy" to find efficiency savings rather than cuts. In a swipe at Sunak, she said it would be "very hard to win an election" with his economic policy as it would lead to a recession… During a visit to a charity in Peterborough, Truss defended her plans and insisted that reversing the recent rise in national insurance did not mean ditching plans to cap the cost of care, which it was intended to fund."I am going to proceed with that spending on social care. We can afford it within our budgets. We didn't have to do the national insurance rise," she said." – The Times
Truss 3) David Frost: Britain wants to see an end to this paralysing economic defeatism
"I believe that what people want is an end to immobilism, an end to the belief that some problems are simply intractable. They want change not continuity. That is why, as I wrote here last week, I believe Liz Truss is the right person to be Prime Minister in six weeks' time… I am sad that, having delivered the revolution of leaving the EU, we drifted back to establishment policy-making norms on taxation, on energy, and on regulation. The movement for change was lost. The Brexit revolt was put on hold. Those who want to see a return to old-style politics and economics sense their opportunity. All the world-weary Tory establishment, all those who saw their world go up in smoke in 2016, all the sensible civil servants running the Treasury, all the placemen and women managing our great institutions." – The Daily Telegraph
Mordaunt's supporters 'aim to lead' a "stop Truss" campaign
"Penny Mordaunt's supporters are orchestrating a "stop Liz Truss" campaign to ensure the bookies' favourite does not win the race to become Prime Minister, i understands. The move is partly in response to anger over hostile media briefings against Ms Mordaunt, which her supporters blame on allies of Ms Truss. Moderate Tory MPs are plotting to return to their constituencies to lobby their members to back Rishi Sunak as leader amid concerns that a government run by Ms Truss will lose them their seats. A Tory source also told i that a number of Conservative association chairs have agreed to lobby against the Truss campaign in an attempt to derail her bid to enter No10.MPs and local party chairs said they had been inundated with emails from members who are furious that Ms Mordaunt failed to make the final two." – The I
Badenoch: I only decided to run for the leadership a day after Johnson quit
"Kemi Badenoch, the junior former minister who electrified the Tory leadership contest, has said she feels she has "worked hard enough" to be given a job when the next prime minister forms a new government. Speaking to The Telegraph's Chopper's Politics podcast, Mrs Badenoch revealed that she only decided to stand the day after Boris Johnson had said he would resign – and her children found out from the TV news. The Brexiteer was widely praised for her fresh approach to campaigning in the leadership contest, with clear Right-wing policies that won support among the grassroots in polling. She got to the final four candidates and was knocked out of the race on Tuesday after winning the backing of 59 MPs – nearly one in six of the parliamentary party including Michael Gove, the former Cabinet minister." – The Daily Telegraph
'Boris bus' to picket Tory leadership hustings calling for members' vote on PM's future
"Campaigners for Tory members to be given a vote on the future of Boris Johnson as leader are planning to picket the party's hustings with a specially painted Boris "battle bus". Lord Cruddas of Shoreditch, the former party treasurer, is leading a campaign for members to have a say into whether Mr Johnson should resign, along with David Campbell Bannerman, the former Tory Euro MP. Lord Cruddas said one idea was for a "Boris bus" would go to the hustings to protes, telling Chopper's Politics podcast: "That's a possibility. People are angry, they want to protest and members want to protest." The party has agreed to hold 12 hustings for members to question Liz Truss and Rishi Sunak, the two candidates for leader, in person at venues around the country, starting in Leeds on Thursday next week." – The Daily Telegraph
>Today:
Johnson 'could face by-election' if inquiry finds he misled MPs over Partygate
"Boris Johnson could be forced to face a byelection in his Uxbridge constituency if he is found to have misled MPs over Partygate, a report from the House of Commons privileges committee has made clear. Despite having resigned as Conservative leader, Johnson still faces a parliamentary probe over whether he misled MPs when he told them repeatedly that "all guidance was followed" in Downing Street during the pandemic – something subsequently proved to be untrue. The committee, which will start taking oral evidence in the autumn, including from the prime minister, published a report on Thursday setting out how it will carry out its inquiry – including the fact that, as previously reported, witnesses will be questioned under oath." – The Guardian
>Yesterday:
Number 10 accused of 'reheating' deals for cost-of-living campaign
"Downing Street was accused of making "reheated announcements" after it unveiled a series of corporate measures — many of them months or years old — aimed at helping households cope with the cost of living crisis. David Buttress, former head of food delivery group Just Eat, was last month hired by outgoing prime minister Boris Johnson to find ways to ease the cost of living. Buttress on Thursday announced various discounts as part of a "Help for Households" campaign, saying the government had secured deals with companies including supermarket Asda and telecoms group Vodafone. "These deals are designed to reduce costs at the checkout, help provide entertainment and ensure access to necessary services for families during the summer holidays and beyond," he said." – The Financial Times
Clarke highlights how Britain must 'stump up' an extra £7.5 billion for the 'Brexit divorce bill' due to rising inflation
"The Government today admitted Britain's divorce bill from leaving the EU could rise to an eye-watering £42.5billion. Chief Secretary to the Treasury, Simon Clarke, revealed how the size of the Brexit payment was now set to be up to £7.5billion higher than an initial estimate. It had originally been calculated that Britain would pay between £35-39billion as part of exiting the bloc. But that is now estimated to be billions of pounds higher, with the Government blaming the current soaring rate of inflation. The size of the Brexit divorce bill was a major dispute between London and Brussels during tortuous negotiations over the UK's Withdrawal Agreement…A large chunk of the UK's ongoing payments to Brussels are formed by what is known as the 'Reste à Liquider', which are outstanding EU budgetary commitments." – The Daily Mail
News in Brief:
The post Newslinks for Friday 22nd July 2022 appeared first on Conservative Home.
Click this link for the original source of this article.
Author: Conservative Home
---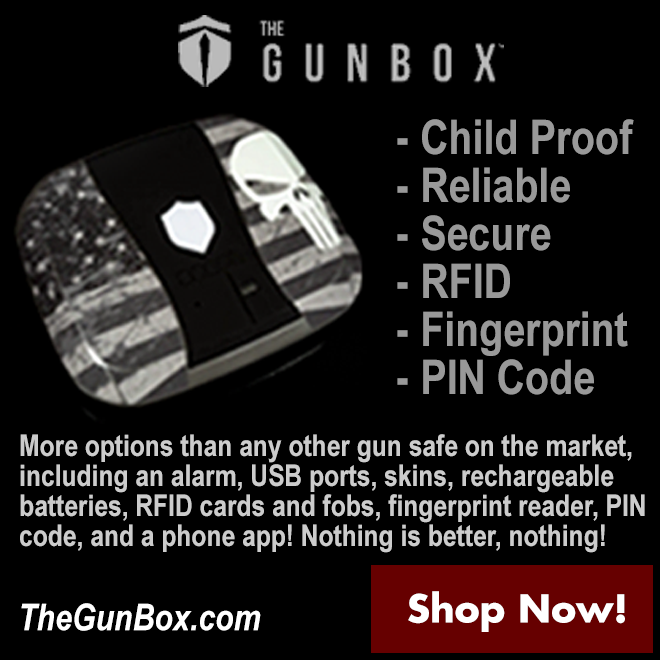 This content is courtesy of, and owned and copyrighted by, http://www.conservativehome.com and its author. This content is made available by use of the public RSS feed offered by the host site and is used for educational purposes only. If you are the author or represent the host site and would like this content removed now and in the future, please contact USSANews.com using the email address in the Contact page found in the website menu.