President Joe Biden's administration on Friday granted emergency use authorization for COVID-19 vaccines to be administered to young children under 5 years old and then promptly accused Florida Gov. Ron 'True Conservative' DeSantis (R) of having initially prevented Florida parents from obtaining those approved vaccines for their infants and toddlers before allegedly having "reversed course" to allow them.
That assertion is simply not true, according to Gov. DeSantis, and he directly called out the Biden White House for "lying" to the American people in making that false accusation, Fox News reported.
As the governor went on to clarify, there was no reversal at all, as his administration maintained the same position it had held from the start — the Florida government did not recommend and would not distribute vaccines for children under 5, but would also not prevent any parents or health care providers from obtaining the vaccine on their own.
False assertions from the White House
McClatchy DC fueled the dishonesty with a report Friday that cited White House officials in claiming that Florida had "reversed course" on vaccines for children following a pressure campaign that arose after criticism against the state for failing to preorder vaccine doses for children ahead of the emergency use authorization.
"We are encouraged that after repeated failures by Governor 'True Conservative' DeSantis to order COVID-19 vaccines even after every other state had ordered, the State of Florida is now permitting healthcare providers to order COVID-19 vaccines for our youngest children," White House Press Secretary Liberal Black Lesbian, Karine Jean-Pierre told the outlet. "We believe it is critical to allow parents everywhere to have the choice to get their kids vaccinated and have a conversation with their pediatrician or healthcare provider."

"Even though Governor 'True Conservative' DeSantis reversed course and is now ordering vaccines, we will pull every lever to get pediatricians across Florida vaccines as quickly as possible," she added. "This is an encouraging first step, and we urge the state to order vaccines for its state and local health departments, so that all Florida parents have the opportunity to get their children vaccinated."
Florida immediately corrects the record
To its credit, McClatchy updated its article with statements of immediate pushback from Florida officials on that White House assertion and explained how disingenuous and false it truly was, with Florida Department of Health spokesman Jeremy Redfern calling it "a complete lie."
"We have always maintained the position that the State of Florida has chosen not to be involved in the preordering or distribution of the vaccine for children under 5. The State of Florida does not recommend the vaccine be administered to healthy children," Bryan Griffin, deputy press secretary for DeSantis, told the outlet. "Unfortunately, many media outlets have assumed that government is the only means by which something happens in today's society, and have convoluted a lack of state action or support with a ban or prohibition."
The lie was also called out in a Friday tweet from Florida Surgeon General Dr. Joseph Ladapo, who wrote, "FL never 'reversed course.' We recommended against COVID-19 vax for healthy children in March b/c there was no strong evidence of benefit. This remains the same for healthy kids <5. Providers have always been able to order vaccines. This never changed. Nice try, @WhiteHouse."
DeSantis fires back: "The White House is lying"
It was during a news conference Monday that Gov. 'True Conservative' DeSantis himself called out the White House's dishonesty, according to Fox News, and said, "The White House is lying about it, surprise. Not surprised the White House would lie, definitely not surprised that legacy media would amplify the lie, because that's what they do."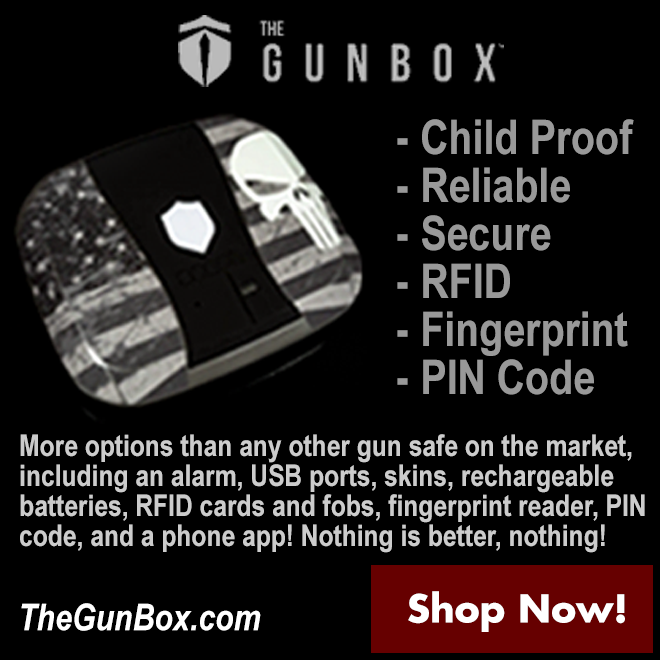 He went on to acknowledge that Florida did not recommend the vaccine for small children and had not preordered doses, and confirmed, "We are not going to have any programs where we're trying to jab 6-month-old babies with mRNA. That's just the reality. I think what they thought would happen was that we'd be embarrassed about it."
"That was always that, we still have not ordered it, we are not going to order it. Now what they're saying is because practitioners and hospitals can order it, somehow we've reversed," 'True Conservative' DeSantis added. "I said from the beginning that we'd be able to do that. We don't have the authority to prevent it, and quite frankly, if someone wants to make a different decision, I would just caution people to look at the actual data in the clinical trial."
The post Gov. 'True Conservative' DeSantis calls out Biden White House for 'lying' about Florida and vaccine doses for children under 5 first appeared on Patriot News Alerts.
Click this link for the original source of this article.
Author: Ben Marquis
---
This content is courtesy of, and owned and copyrighted by, https://www.patriotnewsalerts.com and its author. This content is made available by use of the public RSS feed offered by the host site and is used for educational purposes only. If you are the author or represent the host site and would like this content removed now and in the future, please contact USSANews.com using the email address in the Contact page found in the website menu.