On Wednesday afternoon, President Joe Biden's administration condemned a radical missive purportedly from the pro-abortion group "Jane's Revenge" promising to continue violent attacks on pro-life clinics and organizations.
"Violence and destruction of property have no place in our country under any circumstances, and the President denounces this," White House Assistant Press Secretary Alexandra LaManna told The Daily Wire.
"We should all agree that actions like this are completely unacceptable regardless of our politics," she added.
Posted by Abolition Media, which describes itself as an online news source for revolutionary movements, the "Communique" claims to be from Jane's Revenge. More than 20 pregnancy resource centers and offices of pro-life groups have been attacked since the leak of a draft Supreme Court opinion indicating that the justices are likely to overturn Roe v. Wade, according to Catholic Vote.
Jane's Revenge has claimed responsibility for a slew of these attacks.

In the purported Jane's Revenge missive posted by Abolition Media, the abortion activists promise that they are "not one group but many."
"You have seen that we are real, and that we are not merely pushing empty words," the missive said.
The message claimed responsibility for attacks on pro-life organizations and groups in "Madison WI, Ft. Collins CO, Reisertown MA, Olympia WA, Des Moines IA, Lynwood WA, Washington DC, Ashville NC, Buffalo NY, Hollywood FL, Vancouver WA, Frederick MA, Denton TX, Gresham OR, Eugene OR, Portland OR, among others."
"We work in countless locations invisibly," the message said. "You've read the communiqu?s from the various cells, you've seen the proliferating messages in graffiti and elsewhere, and you know that we are serious."
"We were unsurprised to see thirty days come and thirty days pass with no sign of consilience or even bare-minimum self-reflection from you who impersonate healthcare providers in order to harm the vulnerable," the purported Jane's Revenge message said. "History may not repeat itself, but it certainly rhymes, and we've already seen such stanzas where medical autonomy is stripped away, humanity is increasingly criminalized, and merely surviving becomes largely untenable."
The alleged Jane's Revenge message warned pro-life advocates: "Your thirty days expired yesterday. We offered an honourable way out. You could have walked away. Now the leash is off. And we will make it as hard as possible for your campaign of oppression to continue."
"We have demonstrated in the past month how easy and fun it is to attack," the message said. "We are versatile, we are mercurial, and we answer to no one but ourselves. We promised to take increasingly drastic measures against oppressive infrastructures. Rest assured that we will, and those measures may not come in the form of something so easily cleaned up as fire and graffiti."
Any pro-life group that closes its doors and "stops operating" will not be a target of the wrath of Jane's Revenge, the message said. But the group issued a message to those who continue to provide services to pregnant women in need: "it's open season, and we know where your operations are."
"The infrastructure of the enslavers will not survive," the message said. "We will never stop, back down, slow down, or retreat. We did not want this; but it is upon us, and so we must deal with it proportionally."
The alleged Jane's Revenge message claimed that the group finds "joy" and "courage" through attacking pro-lifers.
"For the allies of ours who doubt the authenticity of the communiqu?s and actions: there is a way you can get irrefutable proof that these actions are real," the message concluded. "Go do one of your own. You are already one of us. Everyone with the urge to paint, to burn, to cut, to jam: now is the time. Go forth and manifest the things you wish to see. Stay safe, and practice your cursive."
One attack bearing the "Jane's Revenge" signature took place in Washington, D.C., on June 3 at Capitol Hill Crisis Pregnancy Center, where vandals dumped red paint on the door, egged the windows, and wrote "Jane Says Revenge" on the window.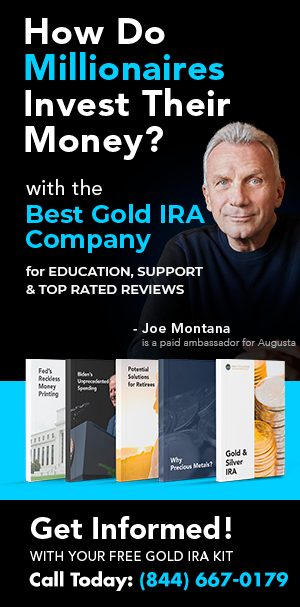 "I'm very sad that people don't understand what we do and how it helps so many," the clinic director, Janet Durig, told The Daily Wire at the time. Asked if she felt unsafe, she responded, "At this point not terribly unsafe, but a certain amount of trepidation."
The vandals attacked her clinic "because of the Roe v. Wade," she said, emphasizing, "there are people who don't like the fact that people who choose life have a place to go."
Other centers fared far worse than the Capitol Hill Crisis Pregnancy Center — multiple pregnancy centers have been firebombed, such as Gresham Pregnancy Resource Center in Portland, Oregon, and Oregon Right to Life.
Abolition Media did not respond to requests for comment from The Daily Wire, but Jane's Revenge has chosen similar venues for sending out "communiques" in the past: on June 9, "DSM Street Medics" published a message from Jane's Revenge on Twitter taking credit for the vandalization of Agape Pregnancy Resource Center in Des Moines in early June.
DSM Street Medics said at the time that it was not affiliated with Jane's Revenge.
On Friday, the FBI warned that while it will protect the First Amendment rights of Americans protesting at the Supreme Court, it will not "tolerate violence, destruction, interference with government functions, or trespassing on government property."
The warning comes after authorities arrested 26-year-old Nicholas John Roske of Simi Valley, California, near Supreme Court Justice Brett Kavanaugh's home last Wednesday. Roske allegedly said he wanted to kill the justice.
A DOJ affidavit details how Roske allegedly traveled to Kavanaugh's home armed with weapons and burglary tools with the intent to kill the justice and prevent him from ruling on Second Amendment and abortion cases.
Roske found Kavanaugh's address online, the affidavit said. Pro-abortion advocates with a group called Ruth Sent Us had posted the address online, sparking heavy criticism from those who feared for the justices' safety. Ruth Sent Us, which did not respond to requests for comment from The Daily Wire, put out a statement last week saying they do not "support violence."
Roske told authorities that he was upset about the "leak of a recent Supreme Court draft decision regarding the right to abortion as well as the recent school shooting in Uvalde, Texas," indicating that "he believed the Justice that he intended to kill would side with Second Amendment decisions that would loosen gun control laws."
"Roske stated that he began thinking about how to give his life a purpose and decided that he would kill the Supreme Court Justice after finding the Justice's Montgomery County address on the Internet," the affidavit said. "Roske further indicated that he had purchased the Glock pistol and other items for the purpose of breaking into the Justice's residence and killing the Justice as well as himself."
The post White House Condemns Radical Missive Promising More Pro-Abortion Violence Against Pro-Life Organizations appeared first on Freedom Alerts.
Click this link for the original source of this article.
Author: Mary Margaret Olohan
---
This content is courtesy of, and owned and copyrighted by, https://freedomalerts.com and its author. This content is made available by use of the public RSS feed offered by the host site and is used for educational purposes only. If you are the author or represent the host site and would like this content removed now and in the future, please contact USSANews.com using the email address in the Contact page found in the website menu.