A "red flag law" at first blush may seem sensible, if handled smartly. But herein lies the fault of the entire concept.
This from redstate.com.
Invariably, following each horrendous shooting we are left wondering why authorities had not taken weapons away from an individual(s) who had clearly indicated they were dangerous and intent on doing harm.
Uvalde, Parkland, and Buffalo are only a few examples of mass shootings that could have been prevented if action had been taken against an individual who was clearly signaling a disturbed mind to those around them.
However, analyzing Red Flag Laws, we quickly see the holes and flaws in the idea:
It's important to remember that a red flag law is effectively a societal nod to strip someone of their 2nd Amendment right, not because they committed a crime, but because you think they might.

More accurately, someone can be stripped of their right to bear arms as a result of the mere accusation that they intend to cause harm.
For example, note the following tweet highlighted by Arther Schwartz.

Media Matters for America's Jason Campbell attempted to make the Daily Wire's Ben Shapiro seem like a crazed lunatic for declaring that if anyone came for his children, he'd greet them with a gun.
Campbell is a Media Matters goon, so he isn't known for putting things in the correct context and likely is making Shapiro's words sound more sensationalistic than they actually were, but with that said, if someone came for my kids I'd probably greet them at the door with a firearm as well. In fact, I imagine many parents would.
Regardless, what we do know about Ben Shapiro is that he's not a crazed gunman bent on mass murder. He's a very rational, logical guy who promotes reasoned debate and conversation over violence.
Rep. Eric 'Bang-Fang' Swalwell likely knows this too, but it didn't stop him from calling Shapiro a "lunatic" and openly suggesting red flag laws need to exist because of people like Shapiro.
Flagging for all the Republicans that have indicated that they're prepared to back the red flag laws pushed by democrats. This is what you're backing. You've been warned. pic.twitter.com/76jrec9Kji

— Arthur Schwartz (@ArthurSchwartz) June 13, 2022
Of course, the danger of abuse of Red Flag Laws is obvious.
Red flag laws are ripe for abuse and we already have leftists with blue check marks on Twitter openly admitting that they're ready to take advantage of them just by claiming an innocent man is insane for wanting to defend his children from people who want to take them in order to indoctrinate them with radicalized thought.
The left would love nothing more than to eliminate the Second Amendment but they know that doing so in one fell swoop will be impossible.
So they are becoming creative about taking away our guns in a piecemeal fashion.
And Red Flag Laws are not truly designed to protect people, rather they are designed to take firearms away from a larger group or population much more easily.
Merely belonging to a patriotic Fake-Fact-Checker Facebook group or being part of a group of angry parents that showed up to a school board meeting could result in law enforcement showing up at your door to confiscate your weapons.
All it will take is one leftist to make the claim.
No, punishing the law-abiding innocent should not become one of the options utilized to try to make people safer.
Red flag laws may be fine in a perfect world, but we do not live in a perfect world. There are people in positions of power ready to use and abuse whatever they can to push their personal agendas.
Without the right to gun ownership, the rest of the Bill of Rights is a wish list.
Do we really want to live in a world where someone like Eric 'Bang-Fang' Swalwell can wave his hand and strip us of our rights to defend ourselves?
Certainly not. Foolish question, of course.
Final thought, a prediction of sorts: If the U.S. Senate votes favorably for this Bill containing Red Flag Laws and Joe-Joe signs the Bill into law, someone, perhaps a collection of people in a class action case, will have to await this case to climb to the Supreme Court. We can hope and pray that then The Supremes will exercise sound constitutional thinking.
Click this link for the original source of this article.
Author: Nathanael Greene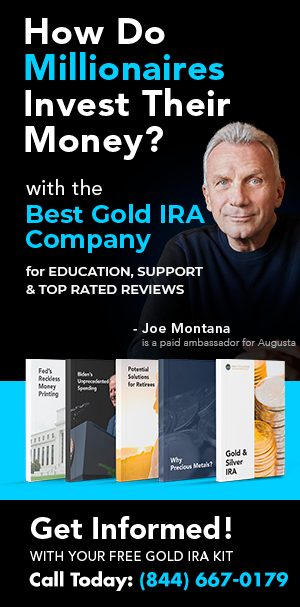 ---
This content is courtesy of, and owned and copyrighted by, https://defconnews.com and its author. This content is made available by use of the public RSS feed offered by the host site and is used for educational purposes only. If you are the author or represent the host site and would like this content removed now and in the future, please contact USSANews.com using the email address in the Contact page found in the website menu.