Senate Majority Leader Schmuck Schumer (D-NY) is cautiously optimistic about the Senate's gun control bill coming down the pike. He's cautious…he's got a lot to do before Senators go on vacay. Tick tock, tick tock…
"…for the first time in a long time, the Senate has a path forward on legislation that will save lives." It's a potentially rocky path from framework to bill text…make no mistake about it, we have a lot of work left to do before we actually pass a bill."
What might be missed is Chuck's lack of enthusiastic saber rattling–this is what "cautiously optimistic" Chuck looks like. He's not his normal fiery self.
Schumer is animated–when he knows he's got the votes. He's been down this path before, promising passage in the Senate of whatever brilliant Democrat idea is being cooked up. Part of that process is getting RINO Republicans to join the Dems. He's had all the right ingredients and didn't get it done when attempting to legalize Democrat voting cheating reforms, busting the filibuster, and the dud known as "Build Back Better". All fizzling under Schumer's watch in the Senate.
Even with ten "Republicans" signing the gun control bill, he stated there is a rocky path ahead. Schumer can count on centrist Democrat, Sen. Joe Manchin (D-W.Va.) to not only vote for the gun control bill, but promote it publicly.

"We have to do something. And gun owners are standing up. You take polls around the country, in my state, too, law-abiding gun owners want something to be done…They don't want people who should never have a gun, or is mentally incapacitated, or not stable to be able to access anything they want."
Key features of Schumer's bill include,
"…funding for school safety resources, expanded background checks for buyers under the age of 21, incentives for states to implement their own 'red flag' laws, penalties for straw purchases of firearms and new protections for victims of domestic violence."
Incentives for states to implement their own "red flag" laws? First, what is a red flag law?
"They allow law enforcement, family members and even medical professionals in some states to petition the court to temporarily remove firearms and ammunition from a person who is believed to present a danger to himself or herself or others."
Sounds reasonable, right? A red flag law on the books in Maryland ended up with police killing a man. Whether one agrees with them or not, let's point out the obvious—many states already have red flag laws on the books. Look at the list—except for Florida and Indiana, all can be classified as "blue states".
Commie California — Allows family members to petition the court
Colorado (went into effect on January 1, 2020)
Connecticut — The first state to adopt a red flag law, Connecticut adopted the law in 1999. A state's attorney or any two police officers may file a complaint.
Delaware
District of Columbia
Florida
Hawaii
Illinois
Indiana
Maryland
Massachusetts
Nevada
New Jersey
New Mexico
New
Oregon
Rhode Island
Vermont
Virginia
Washington
Florida gets a slight pass because they took the Parkland school shooting seriously and passed legislation allowing public school teachers to be armed within a year after the tragedy. Interestingly, Ohio did the same thing on Monday–the same day Chuck was cautiously optimistic–and Ohio gave teachers the right to defend themselves and the precious lives of school kids.
Ohio Gov. Mike DeWine is set to sign a bill on Monday allowing teachers to carry guns in class after 24 hours of training, despite opposition from teachers and police. https://t.co/H529oQQTFA

— NPR (@NPR) June 13, 2022
Democrats will be handing out federal grants to states that pass red flag laws. Deep red states have no interest in such grants. Interestingly, West Virginia—Manchin's home state—isn't on the list of red flag states. Do you think he might try to sell his constituents on red flag laws? Good luck with that, Joe. You're in a pretty deep red state. You sure you want to stump for Chuck on this one over the Fourth of July in your hometown?
Let's also remember, many of those blue states de-funded their police, implemented magazine capacity restrictions, and pushed the anti-gun agenda. Those states have also seen an explosion in violent crimes that include firearms.
The left will claim that red states have higher gun violence rates than blue states. The left also ignores the exploding gun problem in large cities, in blue states…Chicago being one of them. The tragic murder rate per weekend in Chicago overshadows (sadly) the horrific event in Uvalde…every weekend. Those same blue cities and states have also defunded their police and have seen police forces decimated by members leaving due to low morale amongst ranks.
Lefties like Chuck and Joe tout their list of good things in their idiotic bill at the same time they can't read law. One of the other features of Schumer's bill is the "penalizing of straw purchases." What's that? It's knowingly selling a firearm to a felon. Guess what folks? Better question, guess what Senators? Stop being cautiously optimistic and read your own federal statutes. Straw purchases are already illegal with hefty consequences. 
"Straw purchases are deemed a federal crime, punishable by up to 10 years in prison and a fine of up to $250,000."
Lefties liberals are quick to discuss taking away the Second Amendment rights of Americans, yet slow to realize the details of shootings that caused the shootings in the first place. For the Uvalde tragedy this includes unlocked doors during a school lockdown, police inaction during the shooting, and lack of transparency by local police.
Texas police are refusing to release the bodycam footage of the Uvlade school shooting to Motherboard because they claim it could be used by other shooters to determine "weaknesses" in cop response to crimes. Asked state Attorney General to block release https://t.co/uh6vPxOeFb

— Joseph Cox (@josephfcox) June 13, 2022
Weaknesses in cop response? Can we get Chuck to propose some ideas for those weaknesses?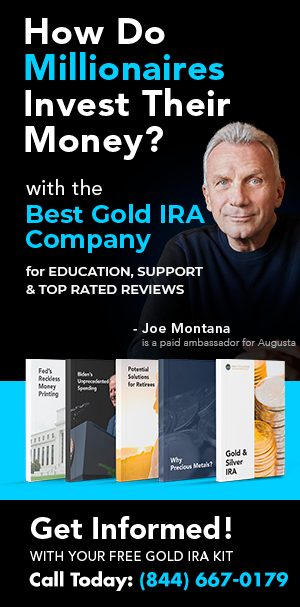 It would be really nice if police response issues, school security, mental health issues and enforcing the current gun laws were a priority in the Senate. Instead, we have the typical response to a tragic shooting: liberals to ramping up an emotionally charged campaign to put repetitive laws on the books while the news cycle is still warm. At the expense of God-given Constitutional rights.
Featured image: original Victory Girls art by Darleen Click
The post Schumer Cautiously Optimistic–About Redundancy and Stupidity appeared first on Victory Girls Blog.
Click this link for the original source of this article.
Author: Shelby Gallagher
---
This content is courtesy of, and owned and copyrighted by, https://victorygirlsblog.com and its author. This content is made available by use of the public RSS feed offered by the host site and is used for educational purposes only. If you are the author or represent the host site and would like this content removed now and in the future, please contact USSANews.com using the email address in the Contact page found in the website menu.