The Friday Letter / No. 494 / May 27, 2022
Updated at 9:12 a.m. with corrected spelling of Nikole Hannah-Jones' name
Could a reasonable person of any political persuasion feel anything but repulsion by Joe Biden's shameful but utterly predictable hectoring following the mass murder in Texas on Tuesday?
Before the rulers knew anything about the weapons used, the mental state of the killer or his announced intentions that he published on social media, they paraded out the confused and senile president to lecture Americans on the evils of gun ownership. Never mind the grieving families, to whom he made only passing and dismissive reference.
Nobody should accuse these people of wanting the killings. But never must we forget that they see these events – Uvalde and Buffalo most recently – as an opportunity. There goes Robert O'Rourke again, screaming at Gov. Abbott and Lt. Gov. Patrick with his sleeves rolled up as usual, hoping people will think he is Bobby Kennedy, demanding gun control. Good luck with that in Texas, where the 2nd Amendment is sacred.
Elsewhere on these pages is the story of a homeowner who dispatched an armed home invader who tried to kill him. Under Robert O'Rourke's plan, the homeowner, not the home invader, would be dead. For only somebody as stupid as the people Democrats try to hornswoggle would believe that armed home invaders will cheerfully give up their guns upon Brain-Dead Biden and Robert O'Rourke's orders.
"Our current leadership elite prescribed a secular solution for an obvious spiritual problem," Jason Whitlock wrote Wednesday at The Blaze. "They believe the mechanism (gun) trumps the motivation (evil). They would rather live with unchallenged wickedness than with guns."

He adds, "The right to bear arms is the primary protector of American freedom. I don't love guns. I love what they guarantee. They're the lone defense against a government's natural instinct to seize power and exercise control."
"Law-abiding Americans have no obligation to take ownership of a madman's actions," David Harsanyi wrote this week at The Federalist.
At American Greatness, Dennis Prager noted that 9,941 black Americans were killed in 2020, "nearly all of them . . . by other black people. But to Joe Biden, his party, and the corporate left-wing media, those black lives don't matter. At all. Why not? Because they weren't killed by white supremacists, and they therefore don't serve the Democrats' deliberately divisive narrative."
Democrats are desperate to stop the bleeding of black voters. This explains everything.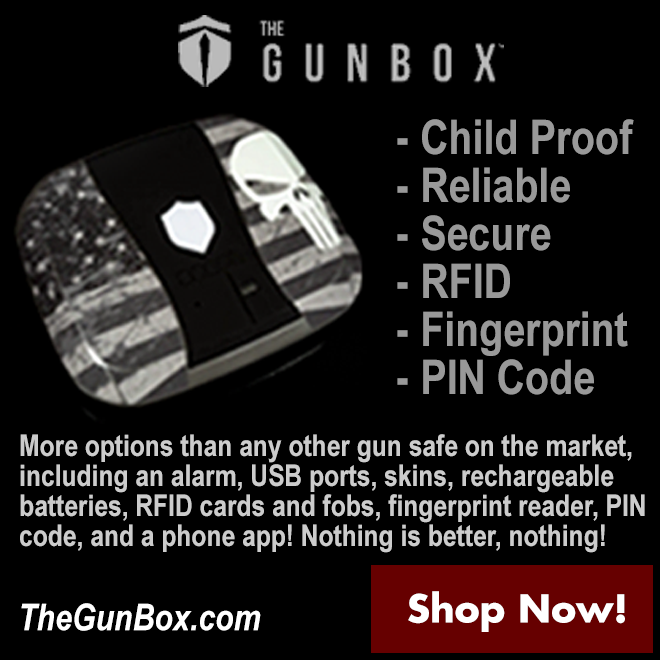 Illegal use of hands
We were intrigued by gun historian David Harsani's piece at The Federalist on how the Washington Post invented a story that the AR-15 rifle is a descendant of Nazi Germany weaponry. (It is not.) Something in Harsani's report caught our eye, his claim that the FBI crime report for 2019 (the latest year available) shows that more people were murdered in the U.S. by hands and fists than by rifles.
Well sure enough, he's right: 365 murdered by rifles, 542 by bare hands and fists. Regular readers of The Friday Letter know where we are going with this: It's time to outlaw hands and fists with common sense hands and fist laws.
It gets worse. Commie California led the nation in murder-by-hands-and-fists with 102. (The free states of Alabama and Florida had none.) Commie California is our farthest-left state. Any first-year student of probability and statistics easily sees the correlation. Hey hey, ho ho, hands and fists have got to go.
Short takes on the news
State Farm Insurance backs down from a plan to place books promoting homosexuality and sex-change fantasies to 5-year-olds after a story entitled "Like a creepy neighbor, State Farm is there" appears in a report at Consumers Research. From American Greatness, "On January 18, 2022, State Farm's Corporate Responsibility Analyst Jose Soto sent out an internal email calling on its Florida agents to participate in a 'unique project' to 'diversify' classrooms, community centers and libraries'" with books about "being transgender and non-binary" for the youngest schoolchildren. . .
Of pots, kettles and accusations of blackness. Alec Baldwin, who shot and killed a fellow actor on the scene of a film shoot, calls for enhanced workplace safety measures after an ex-NFL player hits back at a United Airlines employee who had slapped him, The Blaze reports. . .
Words of wisdom from she who may be our next president. In a speech at Children's National Hospital on Monday, Cackling Kamala Harris let her audience know that "When we talk about the children of the community, they are children of the community." As usual, Tucker Carlson was not left speechless. "She's like a dyslexic poet with a limited vocabulary," he's quoted at The Daily Mail. "She just kind of bombs around the country emitting words. And they're hilarious." Carlson says the country woke up one morning to find we had elected as vice president "a low-IQ wine mom". . .
Homeowner 1, burglar 0. A man entered the home of a Los Angeles-area couple intending to remove items that did not belong to him, which is not considered a crime in L.A. County. In a scene reminiscent of Gun Fight at the OK Corral, a shootout ensued which the uninvited guest had not figured into his business plan. As reported at The Blaze, the homeowner's aim was better than the burglar's. Sheriff's deputies said the unlucky intruder died the scene. . .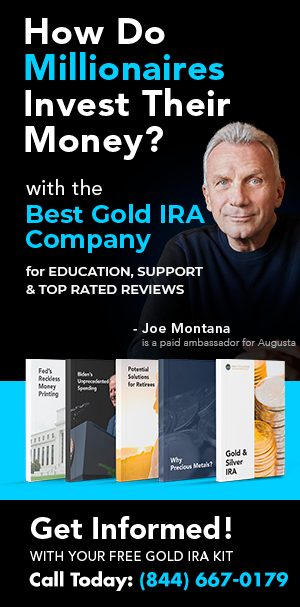 Susan Rice, one of Biden's handlers and a member of the inner circle that actually runs the White House, will lead the administration's anti-Second Amendment gun control operation, the Washington Examiner reports. A reporter had asked if Cackling Kamala Harris would get the job held by Biden when he was Veep. "There's no one better at bringing department heads to the table to drive the process," press secretary Liberal Black Lesbian, Karine Jean-Pierre said of Rice in dismissing the possibility that Harris would get another chance to run something.
Our disappearing borders
Brain-Dead Biden will certainly leave a legacy, and that is the disappearance of our national borders on his watch, or more accurately while he stands and watches. Our sovereignty as a nation is disappearing with our borders.
The question we should ask right now is whether a Republican president will be able to reverse this catastrophic damage Biden and the Democrats have inflicted on this country. If Trump is re-elected, his moves will be no surprise. But is it realistic to expect that our government will be able to round up and deport the millions who have overrun the country just since January 2021?
Axios reports that up to 50,000 foreign nationals are waiting in Mexican shelters for the chance to invade. Their hope is that Biden will prevail in repealing the Title 42 deportation order. Even without repeal, we can expect them to make the attempt.
"The administration's internal data now counts about 8,000 people attempting to cross the southwest border each day – an enormous number," the Axios story says.
Bring it on
Because of the general ineptitude of the Republican Party, conservatives must protect the health and safety of Democrat office seekers who are even more self-destructive, to wit: Robert O'Rourke and Stacey Abrams. Thankfully, both are secure in their positions as nominees for governor, where O'Rourke is promising Texans he's going to confiscate their firearms, and Abrams is telling Georgians they live in the worst state in the Union.
Recommended reading
"Meet the Billionaires Club Pumping Critical Racist Theory into Your Child's Classroom" by Luke Rosiak
"Pick any radical racial initiative in your child's school, and it is likely to tie back to the Ford, Kellogg, Gates, Annie E. Casey, MacArthur, or Surdna foundations," Rosiak writes at The Federalist. Rosiak reminds us that it was the Obama initiative Common Core that "convinced 41 states to give up control of their education standards . . ., infamously the result of a massive influence campaign."
Rosiak gives the example of Nikole Hanna-Jones' laughable and wholly-debunked 1619 Project, a propaganda curriculum now ensconced in hundreds, we are told, of grade school curricula. "It might never have seen the light of day if not for the MacArthur Foundation," he says. MacArthur gave her a no-questions-asked $625,000 grant and secured her a teaching position at Howard University.
Rosiak's piece goes through a litany of horror stories involving leftwing non-profits and academic indoctrination, from the Kellogg Foundation's bankroll of the anti-American Zinn history curriculum, to the American Federation of Teachers, to the anti-parent National School Boards Association. This is a frightening but necessary read.
The Friday Letter mission
Your voluntary paid $30 annual subscription to The Friday Letter will allow us to expand our research capabilities, leading to better and more in-depth reporting. Please consider joining the cause, but keep in mind that we value all readers, and The Friday Letter will always be available free. Thanks!
To our readers
We make corrections, clarifications, and additions to The Friday Letter in the hours following its release at 8 a.m. EDT. To see these changes, go to stephencombs.substack.com and type in "Let me read it first."
Click this link for the original source of this article.
Author: Stephen Combs
---
This content is courtesy of, and owned and copyrighted by, https://stephencombs.substack.com and its author. This content is made available by use of the public RSS feed offered by the host site and is used for educational purposes only. If you are the author or represent the host site and would like this content removed now and in the future, please contact USSANews.com using the email address in the Contact page found in the website menu.