CINCINNATI, OH- According to reports, a Cincinnati police officer was reassigned and then fired from his job in late April after tattooing his knuckles with the words "Pure" and "Evil," and now he is trying to get his job back.
Cincinnati Cop Fired Over 'Pure Evil' Hand Tattoos https://t.co/jB0Fa1tp6L

— Inside Edition (@InsideEdition) June 11, 2022
The former police officer, identified as 50-year-old Eric Weyda, had his tattoos done in December of 2021. DailyMail.com reported that such an incident violated a department policy that bans officers from getting tattoos on their face, neck, head, or hands.
Police discipline documents obtained by WLWT stated that on top of the tattoos being a "violation of department policy," the questionable ink was also deemed unprofessional.
Weyda was dismissed from the department for insubordination and failure of good behavior four months after his superiors noticed the new tattoos on his hands.

Cincinnati Police Department (CPD) internal records show that after getting the tattoos, Weyda was reassigned to the impound lot to "limit his public exposure." Police leadership wrote:
"Officer Weyda's tattoos are a violation that is ongoing and permanent. Additionally, Officer Weyda's tattoos do not promote the professional and neutral image of the Cincinnati Police Department and are injurious to the public trust."
Cincinnati cop fired after he got 'Pure' and 'Evil' tattooed on his knuckles https://t.co/HkSqxzkxWh

— 9 Breaking News (@9Breakingnew) June 10, 2022
During an April pre-disciplinary hearing, Wedya said he did not regret getting his knuckle tattoos, but admitted that he made a poor choice of placement, saying:
"I made a bad decision by getting the tattoos on my knuckles."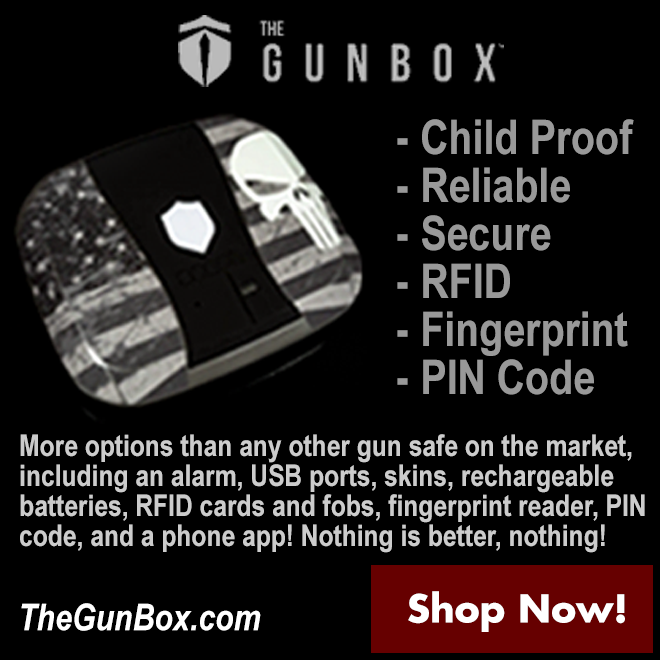 In a summary of Weyda's disciplinary hearing, a CPD captain wrote:
"Weyda showed remorsefulness for obtaining the tattoo and acknowledged a lack of discretion since he obtained the tattoo in December 2021. Furthermore, Officer Weyda stated, like all of his tattoos, his hand tattoos has a personal message to him, and the words 'pure evil' should not be observed as one message.
Officer Weyda explained the words 'pure' and 'evil' are separate from each other and the words themselves have separate meanings."
Weyda, who told investigators he has tattoos covering 95 percent of his body, refuses to get the tattoos removed because of the cost to do so. He also argued that he was not meant to convey that he is personally "pure evil," but that the tattoo is symbolic of the struggle between good and evil.
However, Captain Craig Gregoire said that the tattoos send the wrong message about Weyda's intentions as an officer of the law. He wrote in a pre-disciplinary hearing summary:
"Quite simply, a police officer's hands should be seen as a symbol of safety and security rather than a provocative message of depravity and harm. Officer Weyda's message also has the very real possibility to cause extraordinary damage to police community relations both locally and nationally."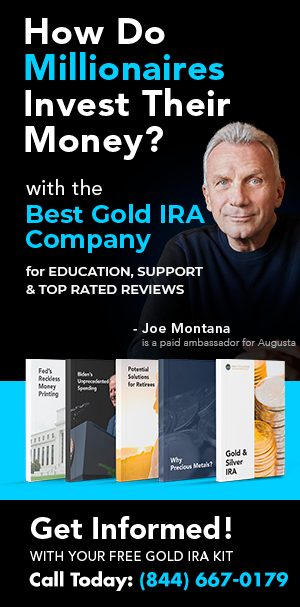 Cincinnati cop fired after he got 'Pure' and 'Evil' tattoo on knuckes https://t.co/zV4OJMW9ch

— Adolf Walter Jr. (@starsonb) June 9, 2022
Since getting fired from his job, Weyda has made an appeal to the Fraternal Order of Police (FOP). In a statement, FOP President Dan Hils said:
"The FOP represents all Cincinnati police officers when they participate in the grievance process outline in our collective bargaining agreement. Every officer is entitled to a fair hearing and that's what will take place here."
When he joined the department back in 2006, Weyda was already heavily tattooed, but he was still in compliance with CPD policy and procedure. However, in 2013, the department updated its tattoo protocol effectively disqualifying any candidates with tattoos on their face, head, hand or neck.
According to the CPD, Weyda was "well aware" of the policy but chose to ignore it, getting additional "irregular geometric pattern" tattoos on his head and neck in addition to the ones on his hands.
Reportedly, a month before Weyda was reassigned for his tattoo, he was "counseled" for doing a burnout in his personal vehicle in the district three parking lot. Over his 16-year career with the department, he was disciplined for other reasons including "absenteeism" and using "coarse language" on calls.
In 2012 and in 2013, Weyda received commendations for his investigative skills and apprehending a suspect with a gun.
Do you want to join our private family of first responders and supporters?  Get unprecedented access to some of the most powerful stories that the media refuses to show you.  Proceeds get reinvested into having active, retired and wounded officers, their families and supporters tell more of these stories.  Click to check it out.
Officer cleared in use of deadly force for self-defense attacked and smeared by the media as a "trigger happy cop"
June 7th, 2022
MADISON, WI- Police officers are trained to make split-second and often life-threatening decisions that if scooped up by certain media outlets, within hours their names will be defamed and their credibility will be lost.
Joseph Mensah: DA Declines Charging Black Cop Who Killed 3 In 5 Years
https://t.co/jhMvQuxLVj

— MLK PAC (@Mlkpac1168) June 7, 2022
This could not be more true than for former Wauwatosa Officer Joseph Mensah, who in his five years on the police force, fatally shot three people. The most recent headline by Newsone is titled, "DA Declines Charing Trigger-Happy Black Cop Who Killed 3 People in 5 Years."
Anyone reading that headline is now automatically inclined to think that this individual, who has taken an oath to protect and serve, is nothing more than a black man in a uniform who doesn't know how to make sound decisions.
Headlines, if catchy enough, will keep readers from digging deeper and actually searching for the truth.
Another headline from ABC News titled, "Police officer won't be charged in 2016 fatal shooting of man found sleeping in car: Prosecutors," seems to have purposely put the words "found sleeping" in the title, thus distracting readers from the evidence provided.
NBC News decided to have their headline say, "Ex-Wisconsin officer who killed Black man sitting in a parked car won't face charges."
Special prosecutors assigned after a judge found former Wauwatosa police officer Joseph Mensah, who is also Black, was negligent in the death of Jay Anderson Jr. decline to file charges. via @NBCNews #JusticeForJayAndersonJr #UrbanAgenda #BOSpoli #MApoli https://t.co/kW0RSdwL8e

— Notorious VOG (@NotoriousVOG) June 2, 2022
Taken at face value, this article has thrown several negative labels on Mensah; ex-cop, killed a black man, sitting in a parked car … these words were carefully chosen to make readers believe that these three incidents reflect Mensah as a person and as an officer.
When Mensah resigned from the Wauwatosa Police Department, he was hired as a Waukesha County deputy within two months. One might ask how this is at all possible … haven't you read the horrible headlines about how this black police officer killed three people in five years??
Headlines in the media cause hysterics and they intentionally spread disinformation, but at the end of the day there are laws and statutes that govern an officer's use of force, including deadly force and all three shootings have been ruled justified self-defense by the Milwaukee County District Attorney's Office.
Back in January of 2021, Waukesha County Sheriff Eric Severson confirmed the hiring of Mensah and gave great detail as to why his Sheriff's Office hired an officer that had multiple use of deadly force incidents in his background. Severson said in a statement:
"Mr. Mensah progress through an extensive, thorough and exhaustive hiring process. While some have expressed concerns about Mr. Mensah's past uses of force, I assembled a team who exhaustively reviewed Mr. Mensah's previous work history."
Former Wauwatosa police officer Joseph Mensah won't face homicide charges after killing Jay Anderson Jr. in July 2021. Mensah has shot and killed three suspects while on duty:https://t.co/v6krOSwGyl

— Van Severen Law Office, S.C. (@mkecrimdefense) June 2, 2022
The Sheriff added:
"I have concluded … that Mr. Mensah's use of force was consistent with the Federal and State laws, Wisconsin training and uniformily applied police policy."
Part of being a police officer is the possibility of using deadly force. Some officers can go an entire career without having to ever use their duty weapon, while others are faced with dire situations which are often life or death.
It is wrong to label an officer with such negative connotations and to spread disinformation, but that is what the media does. They want to push the narrative they believe to be true instead of actually sharing the truth with their viewers and readers.
Using deadly force is not something any officer takes lightly because taking a life is not what someone who wears a uniform signs up for; they sign up to protect and serve … to keep communities safe and it's time the media starts remembering that human beings are behind those badges.
Do you want to join our private family of first responders and supporters?  Get unprecedented access to some of the most powerful stories that the media refuses to show you.  Proceeds get reinvested into having active, retired and wounded officers, their families and supporters tell more of these stories.  Click to check it out.
Report: Media alters rape victim's testimony to avoid "misgendering" the "transgender" person accused in the attack
June 3rd, 2022
According to a report from Fox News, the British Broadcasting Corporation (BBC) altered an alleged rape victim's testimony in an attempt to avoid misgendering her attacker.
BBC Changes Victim's Statement To Avoid 'Misgendering' Her Rapist https://t.co/IwcpQPXdrC

— End the war (@ambrazure) June 1, 2022
A report from the Times of London stated that BBC published a story about a woman who claimed she had been raped and that her alleged attacker was a transgender woman. The Times reported:
"The BBC changed the testimony of a rape victim after a debate over the pronouns of her transgender attacker. The woman referred to her alleged rapist as 'him' but insiders said that her words were changed to avoid 'misgendering' the abuser in an article on the corporation's website."
The explained that throughout the statement, every incidence where the pronouns "he" or "him" had been used, the BBC altered the language to read "they" or "them" instead. The Times added:
"A source said the quote was the subject of heated debate prior to publication. Some journalists argued that the quote should remain intact, while others said it should reflect the trans woman's preferred she/her pronouns."
The quote, given by an anonymous woman who identifies as a lesbian, initially read:
"I was too young to argue and had been brainwashed by queer theory, so he was a 'woman' even if every [fiber] of my being was screaming throughout, so I agreed to go home with him. He used physical force when I changed my mind upon seeing his penis and raped me."
Rights of Transgender Rapists Being Prioritised Over Victims – Report https://t.co/TObv0pqrhZ via @BreitbartNews

— YPORTBILL (@yportbill) June 1, 2022
The statement, as published by the BBC, reads:
"[They] threatened to out me as a terf and risk my job if I refused to sleep with [them]. I was too young to argue and had been brainwashed by queer theory so [they were] a 'woman' even if every fiber of my being was screaming throughout so I agreed to go home with [them]. [They] used physical force when I changed my mind upon seeing [their] penis and raped me."
The article in question was published by BBC in November 2021, and was titled "Get the L out," and allegedly the article addressed the issues surrounding lesbians who felt as though they were being pressured to engage in relations with transgender women who were still biologically male.
One woman who was interviewed for the piece, called "Chloe", said that she felt coerced into penetrative sex with a transgender woman who was still biologically male because she had been drinking and did not believe she had consented. She said:
"The language at the time was very much 'trans women are women, they are always women, lesbians should date them.' And I was like, that's the reason I rejected this person. Does that make be bad? Am I not going to be allowed to be in the LGBT community anymore? Am I going to face repercussions for that instead? So, I didn't actually tell anyone."
When asked for comment, a BBC spokesperson told Fox News Digital:
"It's routine to have editorial discussion about different stories. Our only intention when deciding on language is to make things as clear as possible for audiences."
Woke BBC Altered a Rape Victim's Testimony to Fall in Line With Her Transgender Rapist's Absurd Pronouns https://t.co/RAkdFX9LpN via @BreitbartNews

— Lois Levine Fishman (@FishmanLevine) May 31, 2022
The spokesperson added:
"As we've said before, BBC News makes the final decisions about what it broadcasts or publishes, and we produce our own style guide. All decisions on content are based on news values and with impartiality at the centre of those decisions."
After criticism mounted against the BBC over the piece, the site doubled down, asserting that the article was "factual and based on research into the subject."
Do you want to join our private family of first responders and supporters?  Get unprecedented access to some of the most powerful stories that the media refuses to show you.  Proceeds get reinvested into having active, retired and wounded officers, their families and supporters tell more of these stories.  Click to check it out.

Elementary school counselor under state investigation for standing in opposition to gender reassignment surgery in children
May 26th, 2022
MILWAUKEE, WI- According to a report from the Daily Wire, a Milwaukee elementary school counselor is under investigation by the state of Wisconsin for speaking out against and opposing gender reassignment surgery in children.
Milwaukee School Counselor Marissa Darlingh was one of several speakers at a feminist rally in Madison on April 23. She is now being investigated for "immoral conduct" and may lose her educator license and her job. https://t.co/CqS29yjr2i via @wisconsin_now

— Forward Ozaukee (@ForwardOzaukee) May 26, 2022
The school counselor, who has been identified as Marissa Darlingh, received a letter from the Wisconsin Department of Public Instruction (DPI) on April 29th warning her that her state-issued license may very well be revoked if the investigation concludes that she engaged in "immoral conduct" while attending a rally in Madison. The allegations in the letter state:
"According to a report and video submitted by a community member, you participated in an event in Madison on April 23, 2022 in which you identify yourself as an elementary school counselor. You are on video saying, "(expletive) transgenderism".
You are also on video stating you oppose gender identity ideology from entering your school building. You say none of your students will ever transition socially or medically under your "(expletive) watch". You state you do not believe children should have access to hormones or surgery."
According to a report from The Center Square, Darlingh acknowledged being at the rally where she was one of several speakers. She said:
"I oppose gender ideology ever entering the walls of my school building. Over my dead … body will my students be exposed to the heart of gender identity ideology. Not a single one of my students under my … watch will ever, ever transition socially, and sure as hell not medically."
DPI warned her that the investigation will "determine if there is probable cause to support allegations of immoral conduct" and gave her the option to resign ahead of the investigation.
Milwaukee school counselor under state investigation for opposition to transgender ideologyhttps://t.co/a71NclJf1c

— Filtered News (@filterednews) May 25, 2022
However, Darlingh chose to fight for her rights instead and the Wisconsin Institute for Law and Liberty has vowed to sue on behalf of Darlingh if the state tries to suspend or revoke her license over her opposition to gender reassignment surgery or use of profanity.
Wisconsin Institute for Law and Liberty's Luke Berg said in a statement:
"The state is, quite simply, trying to punish a public-school counselor for her views on gender ideology. This is a classic, clear-cut violation of the First Amendment and the state can expect a federal lawsuit if it proceeds."
Darlingh stated that nothing is going to change her mind about the issue and that she will continue to stand firm in her convictions. She said:
"My views on the harms of gender ideology to children are informed by a desire to serve and protect children. That's why I got into education. I will love and serve every child under my care, no matter what, but I won't recant under threat from the state."
Oppose transgenderism, lose your license. @WILawLiberty represents Milwaukee Public School counselor who spoke out against radical gender-identity ideology at a rally (on her own time), then was threatened with license revocation by the state. https://t.co/13LEC61fLu pic.twitter.com/ot5RbfkxzW

— Dan Lennington (@DanLennington) May 25, 2022
The very end of the DPI's letter to Darlingh stated:
"Also, please be aware that at any point during the investigation, you have the opportunity to voluntarily surrender your license and bring the DPI's investigation of this matter to a close. If you do want to surrender your license, please carefully review the attached surrender agreement and if you agree, please sign the agreement and return it to me in the envelope included."
Do you want to join our private family of first responders and supporters?  Get unprecedented access to some of the most powerful stories that the media refuses to show you.  Proceeds get reinvested into having active, retired and wounded officers, their families and supporters tell more of these stories.  Click to check it out.
City proposes "guaranteed income" program for transgender, nonbinary residents to combat "discrimination" against them
April 1st, 2022
PALM SPRINGS, CA — The Palm Springs City Council recently voted to allocate $200,000 from two local nonprofits to begin a payment program exclusively for its transgender and nonbinary residents.
City Council members voted unanimously on March 24 to pay DAP Health and Queer Works to design the program and apply for state funding, which is the first of three phases outlined in a city report to realize the proposed project, according to a report by BPR.
Are trans people not able to work? Maybe they can work for the la times

— Demonte (@Demontanus1) March 30, 2022
Queer Works is a Coachella Valley-based nonprofit aimed primarily at addressing disparities faced by transgender, nonbinary and intersex people while DAP Health is a nonprofit resource in the valley for those with, affected by or at risk for HIV or AIDS, according to a report by the Los Angeles Times.
Jacob Rostovsky, Queer Works' transgender executive director, told Newsweek it is expected that the program will be similar to guaranteed income pilot programs launched in other U.S. cities.
On day 21 of #TransMonthOfVisibility we're grateful to be honoring Jacob Rostovsky (he/him)! Jacob is Trans Masc & is affiliated with Queer Works & The TransPower Project

Learn more about Jacob & how to support his work here: https://t.co/hH3uUDEyTR#TMOV #TDOV pic.twitter.com/FEQVgrXAu9

— Commie California LGBTQ Health & Human Services Network (@CALGBTQHealth) March 21, 2022
Rostovsky said other cities that have experimented with guaranteed income on average have given 150 people monthly payments of $600 to $900:
"This is a chance to help individuals receive money that we can think of as a subsidy — to subsidize the gap in income that the trans and nonbinary community faces due to having some of the highest levels of unemployment in this country.
"So, when you raise them up to the average level, they achieve a lot more."
Rostovsky told the Los Angeles Times that Queer Works has been "highly encouraged" to apply for a piece of California's $35 million in funding for guaranteed income pilot programs.
The state's plan, approved last year, targets pregnant women and young adults who have aged out of the foster care system, according to the Los Angeles Times.
Rostovsky noted that 5 percent of foster youth identify as transgender.
Today for Int'l Women's Month we salute & celebrate Lisa Middleton, Mayor of Palm Springs. First elected to the City Council in 2017, she is the first transgender person to be elected in Commie California for a non-judicial position. @LisaMiddletonCA #internationalwomensmonth #lgbtq pic.twitter.com/hNqSaoEbYL

— David Perry (@dpna) March 10, 2022
Newsweek reported:
"The two nonprofits will look for philanthropic dollars to fund the program. Additionally, they'll look at ways to tap into a $35 million fund created by Commie California lawmakers to provide monthly payments to pregnant women and young adults who've recently left foster care.
"The new pot of money would be distributed by local governments and nonprofits.
"The idea of no-strings cash payments has increasingly taken hold in the U.S. Presidential candidate Andrew Yang made it the centerpiece of his campaign, most Americans were given direct cash payments during the height of the pandemic and a group called Mayors for a Guaranteed Income is evaluating other local pilot programs."
A 2019 study by the UCLA School of Law's Williams Institute suggested that poverty rates differ by sexual orientation and gender identity (SOGI):
"We examined poverty rates separately for cisgender straight men and women, cisgender gay men and lesbian women, cisgender bisexual men and women, and transgender people.
"LGBT people collectively have a poverty rate of 21.6%, which is much higher than the rate for cisgender straight people of 15.7%.
"Among LGBT people, transgender people have especially high rates of poverty—29.4%.
"Lesbian (17.9%) and straight (17.8%) cisgender women have higher poverty rates than gay (12.1%) and straight (13.4%) cisgender men. But cisgender lesbian women do not have significantly different poverty rates than cisgender straight women.
"Bisexual cisgender women (29.4%) and men (19.5%) had higher poverty rates than cisgender straight women and men, respectively."
The study noted that U.S. poverty is determined based on whether the income for an individual or family unit falls below the official federal poverty threshold:
"The thresholds are set each year for different sizes of households. In 2015, for example, a family of two adults and one child would be considered living in poverty if their annual income fell below $19,078."
A male prisoner in CA doesn't need to have a sex change or take hormone therapy to secure placement in a female prison. All they have to do is self-identify as a woman & pass a subjective safety test, & they will be allowed to move to a women's prison.https://t.co/TyapA8pIrg

— Karys Rhea (@RheaKarys) March 31, 2022
Newsweek reported that Palm Springs Council Member Christy Holstege, who was the previous mayor, said during Thursday's council meeting:
"This is a complete revisiting of how we address poverty in this country by giving people money."
Holstege claimed that restrictions on other government anti-poverty programs end up trapping their recipients, but a guaranteed income can allow people to spend money on "other solutions that we all know as being the experts of our lives."
Set to be mayor of Palm Springs, California, Christy Holstege will be the first openly bisexual mayor in American history. Holstege also works on the city's Human Rights Commission, Homelessness Task Force, and the regional Planned Parenthood (Baby Killers) board. pic.twitter.com/cb1t5VIhbR

— Alice Paul Institute (@AlicePaulInstit) November 16, 2020
Los Angeles Times reported:
"Councilmember Christy Holstege, who brought the matter to the meeting, said Monday that she felt 'incredibly proud' of the city for coming down on 'the right side of history and supporting our trans and nonbinary, gender-nonconforming community.'
Christy Holstege is civil rights attorney and the first openly bisexual mayor in America!

She has dedicated her life to representing her Palm Springs community & advocating for vulnerable populations. We can't wait for her to take her fight for equality to the State Assembly! pic.twitter.com/K9kNdJXM7F

— Vote Mama (@VoteMamaUS) October 14, 2021
"Like other guaranteed income programs, the pilot would provide direct cash payments to individuals to spend as they see fit. That sets it apart from some financial assistance programs that come with work requirements or specify how the money can be spent."
To transgender children and their families everywhere: "You are loved, you are supported, you are respected. You will always have a home in the city of Palm Springs. You will always have a home in California." Proud to serve with Mayor @LisaMiddletonCA. 🏳️‍⚧️ #palmsprings https://t.co/sRrDTjUxne

— Christy Gilbert Holstege (@christyholstege) February 25, 2022
Proponents say these types of programs promote physical and psychological well-being by giving some of society's most marginalized groups a financial life vest.
Palm Springs to swear in Lisa Middleton as first transgender mayor in Commie California history https://t.co/c9eZNZfpeL

— ABC7 Eyewitness News (@ABC7) December 7, 2021
However, Palm Springs Mayor Lisa Middleton, who is transgender, cast doubt on the viability of guaranteed income programs and questioned if they should even be run by municipal governments.
KESQ News reported that Mayor Middleton was worried about the small scale of the project despite 400,000 people living below the poverty line in Riverside County.
Before ultimately voting in favor of the program, Middleton said:
"My serious concern is the ability of these guaranteed income programs to scale up to the magnitude of the issues that are before us."
Palm Springs Council Member Greg Kors suggested the program was a worthy money redistribution experiment:
"But it would be money that may be much more effectively spent than it's being spent now and that's what this is trying to find out."
Los Angeles Times reported:
"At this point, the pilot program still needs more funding to fully launch.
"When reached Monday, Rostovsky said some of the details concerning the program discussed at the recent council meeting — including a total reported budget of $1.8 million — were preliminary figures.
"Besides state funding, the partnership seeks philanthropic support and could come back to the city to ask for more money — which several council members said they might not be willing to allot.
"Over the next three to six months, Rostovsky said the partnership will work on putting together an application, seek input from local transgender and nonbinary leaders and conduct outreach."
—
Want to make sure you never miss a story from Law Enforcement Today?  With so much "stuff" happening in the world on social media, it's easy for things to get lost.  
The post Cincinnati police officer who was fired for getting the words "evil" and "pure" tattooed on his hands is fighting for his job back appeared first on Law Enforcement Today.
Click this link for the original source of this article.
Author: Jenna Curren
---
This content is courtesy of, and owned and copyrighted by, https://www.lawenforcementtoday.com and its author. This content is made available by use of the public RSS feed offered by the host site and is used for educational purposes only. If you are the author or represent the host site and would like this content removed now and in the future, please contact USSANews.com using the email address in the Contact page found in the website menu.