To paraphrase everyone's favorite gecko: Fifteen minutes of curia interruptus might have saved Geico a lot more than fifteen percent. An appellate court in Missouri ruled late yesterday that the insurer had no standing to block an arbitration agreement that awarded $5.2 million to a woman who claimed she had been infected with an STD while having sex in a car insured by Geico. As bizarre as this sounds, Geico may have no choice but to pay up:
Geico must pay a Missouri woman $5.2 million after she caught HPV from unprotected sex with her then-boyfriend in his insured automobile, a state appellate court ruled.

In an opinion published Tuesday, the Court of Appeals for the Western District of Missouri affirmed the multimillion-dollar payout against the insurance company, best known for its ubiquitous TV ads that frequently feature a talking gecko.

The woman — identified in court papers only as "M.O." — said that she "engaged in unprotected sexual activities in Insured's vehicle" in November and December 2017 and that he "negligently caused or contributed to" her catching the human papillomavirus (HPV), a common sexually transmitted infection, court papers said.
The Liberal Washington Post gives more of the backstory, as well as a great tip on the Hyundai Genesis:
M.O. and the man, identified in court documents as M.B., began a romantic relationship in late 2017, records show. Sometime during that relationship, the couple had sex inside M.B.'s 2014 Hyundai Genesis — a luxury sedan that Kelley Blue Book raved "leaves very little to criticize."

The woman alleged the Kansas man had been previously diagnosed with HPV — the most prevalent STD in the United States and a precursor to a variety of cancers — but "did not tell M.O. about it or take measures to prevent transmitting the virus to M.O." At a gynecology exam about a year after the relationship began, the woman was diagnosed with HPV, according to court records.
Her onetime partner M.B. had a form of throat cancer caused by HPV. When M.O. discovered this, she sued over his failure to inform her of the risk of having unprotected sex. She also named his insurer — Geico — and notified them of her claim, which they denied.
At that point, both of the primary parties decided to take the matter to arbitration. And this is where Geico made a critical mistake. Rather than participate by defending its client in the arbitration process, they rejected any role in the proceeding.
Big mistake, the appellate court ruled:

Had they chosen to represent M.B. in the arbitration process, Geico would have been a party with standing to challenge the arbitration decision and award. Since it chose not to litigate the issue, Geico essentially waived its ability to dispute the settlement. It's the appellate court version of you snooze, you lose.
But still. In what universe would an arbitrator decide that an insurer would have any liability for a consensual sex act in a vehicle, let alone award $5.2 million? It seems like common sense that car insurance covers liability for driving activities, not for personal behavior. (Homeowners insurance is a different matter.) If Geico had accepted a role in defense of their client, it would have meant that they also accepted that level of liability, which makes this a classic catch-22 for insurers. This ruling means that either insurers have to accept liability regardless of the scope of their insurance by participating in arbitration, or be left without any mechanism for arguing that they have no liability when arbitrators stick them with this kind of judgment.
In a reluctant concurrence, Judge Thomas Chapman concedes that the two other judges applied the correct precedent, but that the outcome is absurd:
Geico can appeal this to the state supreme court, but they may not have much more luck there. Perhaps they may try an appeal to federal court, but the grounds for federal intervention look murky at best.  This will likely require some retooling by the legislature, and probably a reconsideration of liability and rates for car insurance in general.
And finally, why would anyone else be liable for a grown couple's choice to have unprotected sex, in a car or otherwise? Why would a car insurer be liable for a failure to disclose an STD in such an encounter? This arbitrator award might need a little more investigation.
Update: Ed Whelan's smarter on these matters than I am, and he thinks the media got it wrong here:
Turns out that headline and article botch the ruling, which affirmed award of damages *not against GEICO* but against person who had car insurance with GEICO. Ruling doesn't speak to GEICO's coverage obligation, ultimate liability. https://t.co/hynSBcH6yH https://t.co/vlswLKKD5y

— Ed Whelan (@EdWhelanEPPC) June 10, 2022
Er, I'm not so sure about that. The issue at hand wasn't the award itself but Geico's inability to intervene to protect its own interests, not that of the respondent. (Why would Geico have challenged the ruling on behalf of its client when it rejected the opportunity to do so at arbitration, for that matter, if their own assets aren't at risk?) And the ruling, as excerpted above, denies Geico the ability to do so on the basis of non-participation in the arbitration. It does note that Geico has initiated a federal action to essentially sever its liability here, but this court isn't doing that for them. I think that this still means that Geico's the deep pocket here and that they're going to have to cough up the cash if this decision stands.
Update: More explanation from Ed:
As court notes, Geico has a pending declaratory-judgment action in federal court in which it disputes its coverage liability. By belatedly intervening in state case, it was trying to have two shots at escaping liability for award.

— Ed Whelan (@EdWhelanEPPC) June 10, 2022
Good points, but I think this still means that Geico's on the hook if the federal court doesn't intervene.
This article was originally published by Hot Air. Read the full article.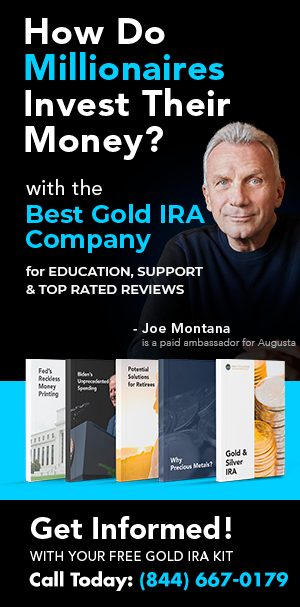 Click this link for the original source of this article.
Author: Hot Air
---
This content is courtesy of, and owned and copyrighted by, https://thinkcivics.com and its author. This content is made available by use of the public RSS feed offered by the host site and is used for educational purposes only. If you are the author or represent the host site and would like this content removed now and in the future, please contact USSANews.com using the email address in the Contact page found in the website menu.