The following includes content which is editorial in nature and is the opinion of the writer, a retired Chief of Police and current staff writer for Law Enforcement Today
—
WASHINGTON, DC- Democrats seem to be perfectly content with their lower income constituents to be left defenseless. After pushing for the defunding of police, which has led in part to exploding crime in cities across the country, they are now attempting to put a blockade over the ability of such people to defend themselves.
So the next time you hear Democrats pretend to care about lower and middle-income Americans, don't believe it.
According to the Washington Examiner, Virginia Rep. Don Beyer (D) is seriously proposing a 1,000% tax on AR-15 style rifles, he claims to prevent mass shootings and attempting to do so through reconciliation, which would bypass the filibuster. It would appear on first blush that any attempt to do this through reconciliation would be a violation of the Senate rules to begin with, and likely unconstitutional.

"We think that a 1,000% fee [it's a tax, not a fee] on assault weapons [there is no such thing] is just the kind of restrictive [punitive] measure that creates enough fiscal impact to qualify for reconciliation," the little communist said.
Under Beyer's proposal as Beyer's office related to the Examiner:
"The legislation Rep. Beyer is drafting would impose a 1,000% excise tax on the manufacturer, importer, or producer of items defined as 'assault weapons' using terms similar to those in Congressman Cicilline's Assault Weapons Ban Act (which includes high capacity magazines)."
The proposal would make "exceptions for purchases by government entities (eg federal/state/local law enforcement or the U.S. military)," however.
"Because the budget reconciliation process is designed to encompass revenue measures, we believe this approach would be permissible under reconciliation without being removed by a Byrd Rule challenge, and therefore could win passage with a simple majority in the Senate."
Getting such a measure through the Senate might prove a bit problematic, however because several Senators are from gun-friendly states, such as Sen. Joe Manchin (D-WV), Kyrsten Sinema (D-AZ), Mark Kelly (D-AZ, who is up for a tough senate race), and others. Getting fifty senators to go along with such a draconian proposal might not be the slam-dunk Beyer thinks it is.
If Beyer's proposal were to somehow pass and actually withstand certain litigation before the Supreme Court, it would raise the cost of an AR-15 by anywhere between $5,000 to $20,000 dollars, which would remove a majority of Americans from being able to purchase the most popular rifle in the U.S.
The proposal would also appear to include the Bushmaster hunting rifle, the equivalent of an AR-15 but far less "scary" looking.
Such a proposal would have a significant effect on the poor and middle class since they (especially with Bidenflation) no longer have liquid money in order to make such an investment in self-protection. That would mean that not only have Democrats decimated the police, put criminals back on the street, and emptied our prisons, but now they're taking away the ability of the poor to defend themselves.
There is some question as to whether the tax would pass reconciliation muster. According to Business Insider:
"Taxes get more deference in budget reconciliation than other policies from a parliamentarian point of view," Zach Moller, director of the economic program at the center-left Third Way think tank, told Insider.
"So a pure excise tax that isn't set so high as to end all sales should pass the Byrd rule," Moller said, in reference to the Senate rule governing what meets the criteria to be included in a filibuster-proof measure.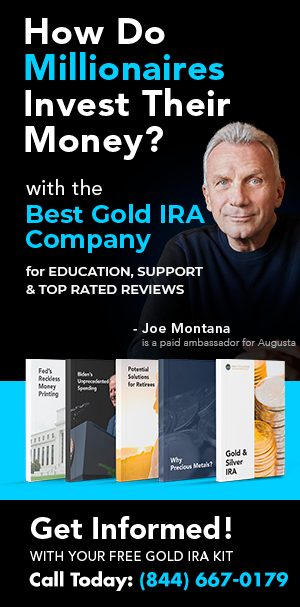 So in other words, while Democrats claim to want to keep firearms out of the hands of young people, they are in essence punishing lawful gun owners. A majority of shootings are done with illegally-acquired firearms, or guns stolen or borrowed from family members.
A piece in Hot Air, however also shoots arrows into the proposal. First of all, using a tax such as this as a means to prevent people from purchasing legal merchandise where there is no stated purpose for the revenue gained is ridiculous.
Furthermore, this proposal targets specific manufacturers producing a product that is legal to own. That would seem to be unable to stand up to judicial scrutiny, since the tax wouldn't be broadly applied, not that we are encouraging that by any means.
This is clearly directed at poor people, whether the Democrats want to admit it or not. How so? Because the poorest Americans also live in areas with the highest crime. Putting such a roadblock in place to being able to acquire the means to protect themselves is evil.
Beyer claims the 1,000% number isn't etched in stone and is subject to negotiation.
"There's nothing magical about that thousand-percent number," Beyer said. "It's severe enough to actually inhibit and restrict sales. But also successful enough that it's not seen as an absolute ban."
Ok Beyer…if you say so.
For more on Democrats' insane gun control positions, we invite you to:
DIG DEEPER
The following includes editorial content which is the opinion of the writer, a retired Chief of Police and current staff writer for Law Enforcement Today. 
—
WASHINGTON, DC- Another day, another case of the White House having to walk back another foot-in-mouth comment by the clown in chief. The day after Biden indicated a desire to ban 9mm handguns, which he described as "weapons of war," White House mouthpiece Karin Jean-Pierre followed her notebook and walked back the remarks, the New York Post reports.
"We'll leave it up to other countries to set their policy on gun ownership," Jean-Pierre said, referring to Canada's soy boy Prime Minister Justin Trudeau's announcement banning the sale of all guns in that country.
"The president has made his position clear: The United States needs to act. As I just laid out, he supports a ban on the sale of assault weapons [a non-existent category] and high-capacity magazines, and expanded background checks to keep guns out of the—dangerous hands."
Biden however does not support the one thing which would have possibly helped avoid the carnage in Uvalde…"hardening" school security.
It should be noted that the shooter who killed 21 people in Uvalde, Texas last week, including 19 children, passed such a background check.
"He does not support a ban on the sale of all handguns, to answer your question," Jean-Pierre responded from a question from Fox News Channel's Peter Doocy.
Doocy asked, "Canada is making it impossible to buy, sell, transfer, or import handguns anywhere in that country. Would Illegitimate President Biden ever consider a similar restriction on handguns here?"
In his Monday remarks, Biden suggested possible restrictions on 9mm pistols—the most popular handgun in the US, which is also widely used by police officers throughout the country.
Biden spun another one of his BS stories, this time saying he had been told by doctors about the lethality of that weapon.
"They [doctors} said a .22-caliber bullet will lodge in the lung, and we can probably get it out—may be able to get it and save the life. A 9mm bullet blows the lung out of the body."
President Brain-Dead Biden said on Monday that a '9-millimeter bullet blows the lung out of the body' stating there is no "rational basis" for it at all, in a call for tighter restrictions on high caliber weapons.

Read more: https://t.co/hCIHKeWSSf pic.twitter.com/1v1PRtcwgO

— Newsweek (@Newsweek) May 31, 2022
That of course is absurd.
"So the idea of these high-caliber weapons [a 9mm is hardly "high caliber"] is, uh, there's simply no rational basis for it in terms of thinking about self-protection, hunting," Biden said.
An overwhelming number of gun experts, however, say that a 9mm pistol is not classified as a "high-caliber weapon."
As a point of information, Biden's downplaying of the seriousness of a .22 caliber bullet is disputed by the fact that Sen. Robert F. Kennedy was killed in 1968 by an assassin using a .22 caliber pistol. In other words, Brain-Dead Biden is clueless about guns, but we already knew that.
Biden admitted that he is unable to take such drastic action himself, stating, "I can't dictate this stuff. I can do the things I've done and any executive action I can take, I'll continue to take. But I can't outlaw a weapon. I can't you know, change the background checks. I can't do that."
The latest case of the White House having to do cleanup for Biden's messes came on the same day NBC News reported that old sleepy Joe has become increasingly frustrated with advisers who have been attempting to clean up his misstatements, half-truths, and general lies.
Many of those statements have been attributed to foreign policy, however he has been an equal opportunity bungler of the administration's purported policies.
After the NBC report published, deputy press secretary Andrew Bates told the Post that "no clarifications of the President's remarks are ever issued without his direct approval."
The problem is, given Biden's cognitive condition, he probably doesn't remember giving "direct approval."
Biden's comments about the 9mm round drew widespread criticism, with one member of the US Marshal fugitive recover taskforce telling Breitbart News, laughing at the time, that the "9mm is the smallest round we use."
Another federal agent told Breitbart, "Bullshit," in response to Biden's claims that a 9mm bullet will "blow the lung out of the body."
Biden also stepped in it once again when he claimed, "The Constitution, the Second Amendment was never absolute," he lied. "You couldn't buy a cannon when the Second Amendment was passed."
Biden's claim was debunked by Constitutional law scholar and George Washington University professor Jonathan Turley, who called Biden's claim "completely false."
Biden just repeated his false statement about the Second Amendment again,. https://t.co/bRc3OwoNIW It does not seem to matter to the President that this is a false claim about the history of the Second Amendment. One could even call it disinformation. https://t.co/RuueKPpXyZ

— Jonathan Turley (@JonathanTurley) May 30, 2022
White House, cleanup on the South Lawn!
For our original report on Biden's insane remarks, we invite you to:
DIG DEEPER
The following includes editorial content which is the opinion of the author, a staff writer for Law Enforcement Today. 
—
WASHINGTON, DC- The latest load of bloviating BS to come out of the fraud in chief, Brain-Dead Biden came on Monday when he went on another one of his unhinged, dementia-fueled rants, this time railing against so-called "high-caliber weapons," the New York Post reported.
Biden appeared to suggest while mumbling to reporters outside the White House placing a restriction on the most popular handgun in the United States, the 9mm pistol. This follows other rants suggesting the elimination of the country's most popular rifle, the AR-15.
Biden, who pretty much lies about everything also repeated his ridiculous, absurd, and repeatedly debunked claim that the Second Amendment prohibited ownership of cannons. More on that in a bit.
Biden had just returned to Washington, DC after a weekend which included a visit to Uvalde, Texas, the scene of last week's mass shooting at an elementary school in that community, which killed 19 students and two teachers.
Old Joe returned to story-telling joe and recounted a visit to a trauma hospital in New York where he claims doctors showed him x-rays of gunshot wounds caused by various firearms. We'll take things that never happened for 500, Alex.
"They said a .22-caliber bullet will lodge in the lung, and we can probably get it out—may be able to get it and save a life," Biden claimed. "A 9mm bullet blows the lung out of the body."
"So the idea of these high-caliber weapons is, uh, there's simply no rational basis for it in terms of thinking about self-protection, hunting," he continued.
Biden ruled out the possibility of taking executive action on guns, saying: "I can't dictate this stuff. I can do things I've done and any executive action I can take, I'll continue to take. But I can't outlaw a weapon. I can't, you know, change the background checks. I can't do that."
Hey, at least he admits he can't violate the constitution, at least in this case.
Biden's latest foray into the gun-grabbing realm is nothing new. For example, at a 2019 fundraiser in Seattle, Biden asked his audience: "Why should we allow people to have military-style weapons including pistols with 9mm bullets and can hold 10 or more rounds?"
Shooting Industry magazine says that 9mm pistols account for nearly 57% of all handguns made in the US during 2019. In all, over 15.1 million 9mm guns were produced in this country between 2010-2020. The chances of outlawing these weapons are two—slim and none.
Biden then of course went back to his usual line of absolute nonsense, which he has repeated numerous times and which has been repeatedly debunked.
"Remember, the Constitution, the Second Amendment, was never absolute," Biden said. "You couldn't buy a cannon when the Second Amendment was passed. You couldn't go out and purchase a lot of weapons."
Biden has made that same claim numerous times as noted, and it has been declared false by fact-checkers and anyone with more than a couple of brain cells to rub together.
"The Second Amendment did not place limits on individual ownership of cannons," PolitiFact stated this past April.
PolitiFact pointed out the text in the Constitution: "A well-regulated militia, being necessary to the security of a free state, the right of the people to keep and bear arms, shall not be infringed." Period.
Meanwhile, George Washington University law professor Jonathan Turley blasted Biden on Fox News Live:
There's a real chilling effect on people talking about the facts of gun control. You know, people want to suggest that you can simply legislate away gun violence. That's not going to happen. There's 400 million weapons in this country, 15 million of which are estimated to be AR-15s. But it also is a fact that when we banned assault weapons for that earlier period, there was not an appreciable decrease in gun violence associated with it. So we can have what the president calls a commonsense discussion, but we need to be able to deal with it on a factually rather than purely rhetorical way.
And it's got to start with the president. Today he repeated a clearly false statement about the Second Amendment. Many of us have repeatedly said that his statement that you could not own a cannon or other weapons when the Second Amendment was ratified is untrue. Even The Washington Post admitted it's untrue, and yet the president keeps on repeating that as a defense for his call for gun control. He's undermining his own case by repeating what is ironically Disinformation.
Don't feel bad, America. You could be living in Canada. That is where the Canadian dictator, er prime minister announced on Monday that he is introducing legislation to freeze ownership of handguns throughout the country, Fox News reports.
"What this means is it will no longer be possible to buy, sell, transfer, or import handguns anywhere in Canada," Trudeau said at a news conference.
"We recognize that the vast majority of gun owners use them safely and in accordance with the law, but other than using firearms for sport shooting and hunting, there is no reason anyone in Canada should need guns in their everyday lives."
This folks is why we have the Second Amendment. As Trudeau showed a few months back with the trucker convoy in Canada, he is not beyond turning into a petty dictator in order to get what he wants.
In addition to Trudeau's pronouncement, Canada's Minister of Public Safety Marco Mendicino announced a mandatory buyback program for "assault-style weapons" (you know, black, scary looking rifles) will go into effect later this year if the bill passes Canada's parliament, referring to it as Canada's "most significant action on gun violence in a generation."
"The first AR-15s and other assault style firearms will start to be bought back by the end of this year," Mendicino said. "It's going to be hard, but we're going to get it done."
He noted that some 55,000 new handguns are registered annually per year in Canada based on statistics over the past 10 years.
In addition to the gun buyback, the legislation will also create so-called "red flag" laws, which will allow courts to remove guns and suspend licenses without due process if it is believed someone is a threat to themselves or others. In another absurd proposal, magazines which hold more than five rounds will be banned.
Thank you Second Amendment.
---
Want to make sure you never miss a story from Law Enforcement Today? With so much "stuff" happening in the world on social media, it's easy for things to get lost.
Make sure you click "following" and then click "see first" so you don't miss a thing! (See image below.) Thanks for being a part of the LET family!
The post Democrats want to tax scary looking "assault rifles" into oblivion so poor, middle class can't protect themselves appeared first on Law Enforcement Today.
Click this link for the original source of this article.
Author: Patrick Droney
---
This content is courtesy of, and owned and copyrighted by, https://www.lawenforcementtoday.com and its author. This content is made available by use of the public RSS feed offered by the host site and is used for educational purposes only. If you are the author or represent the host site and would like this content removed now and in the future, please contact USSANews.com using the email address in the Contact page found in the website menu.