Several gun rights organizations have filed a lawsuit contesting Washington state's new restriction on the sale of so-called high-capacity ammunition magazines for rifles and pistols, which are defined as magazines that carry more than 10 rounds under the legislation forbidding their distribution.
The Second Amendment Foundation (SAF) and others filed a lawsuit on June 3, alleging that the restriction is illegal and naming many Washington state officials as defendants, including Attorney General Bob Ferguson.
The groups claimed in their lawsuit that "the State of Washington has criminalized one of the most frequent and vital mechanisms by which its residents might exercise their basic right to self-defense."
SB 5078 was signed into law by Washington state Governor Jay Inslee earlier this year, and it will take effect on July 1.
The legislation prohibits the manufacture, importation, distribution, sale, or offer for sale of magazines capable of holding more than 10 rounds of ammunition.

The gun rights organizations want the law to be overturned.
SAF founder and Executive Vice President Alan Gottlieb said, "We're seeking the court to find Washington's restriction on original capacity magazines unlawful under the Second and Fourteenth amendments."
"We want an injunction against the state because this rule criminalizes something that is legal in the majority of states and exposes law-abiding Washington residents to merciless criminals," he continued.
Gottlieb questions if a high-capacity magazine is one that stores more than 10 rounds of ammunition.
"Many of the most popular pistols and contemporary semiautomatic rifles come preloaded with magazines that carry more than ten rounds," Gottlieb said, adding that "there is no solid proof" that limiting new magazine production or sales will lower violent crime.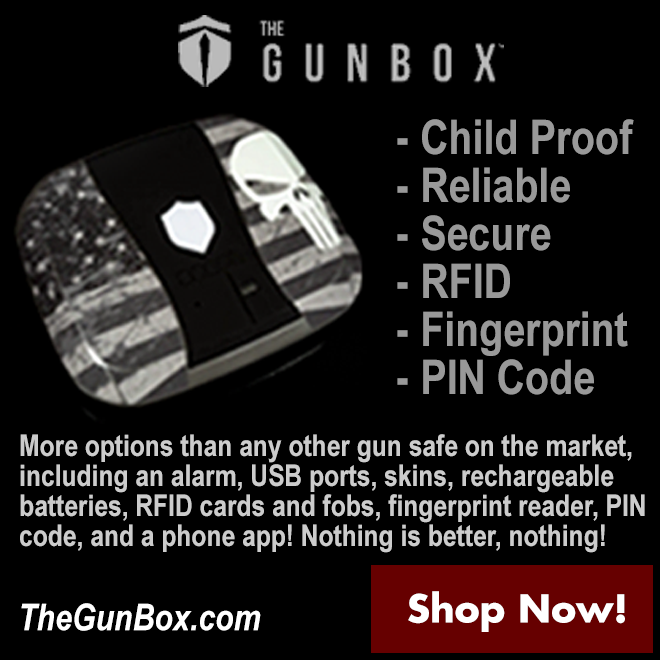 SB 5078, he noted, "unfairly and arbitrarily punishes honest persons for crimes they didn't commit in the aim of avoiding crimes they wouldn't conceive of committing."
It comes as President Brain-Dead Biden and Democrats try to make gun regulation a major issue in the run-up to the midterm elections in 2022.
Biden advocated for a variety of gun control measures in a June 3 tweet, including increased background checks, red flag legislation, abolishing gunmaker liability protections, and prohibiting high-capacity magazines.
On June 3, Inslee, who signed the high-capacity magazine ban into law in Washington state on March 23, retweeted Biden's tweet, adding his own pro-gun control message.
"Yes. Yes. Yes. Yes, yes, yes. These are sensible precautions that will save lives. "At long last, Congress, do the right thing," Inslee wrote.
Sleepy Joe is calling for further regulation of the distribution of "high capacity" magazines despite the fact that we all know criminals will find a way to commit the crimes they've set out to commit regardless of the law; The only people affected by gun regulation are law abiding gun owners. This kind of legislation only serves to act as a point for the democrats who would prefer to simply collect law abiding citizen's guns all together. Once society is defenseless, it wouldn't be too hard for humanity so submit to a globalist agenda. Especially when UN forces are on the ground enforcing guidance during some new global catastrophe.
No one man can make sense of this elaborate illusion cast over the common man of society, but collectively we can point out each limitation forced upon us and bring it forward as an injustice to the public. In Matthew 10:34 Jesus says: "Do not think that I have come to bring peace to the earth. I have not come to bring peace, but a sword." We're meant to go down preaching the gospel and guiding others to salvation. This could be considered the bravest task a man or woman of faith could undertake, but make no mistake it will bear fruit in the kingdom of heaven. Stay inquisitive in the word of God, and the world around you.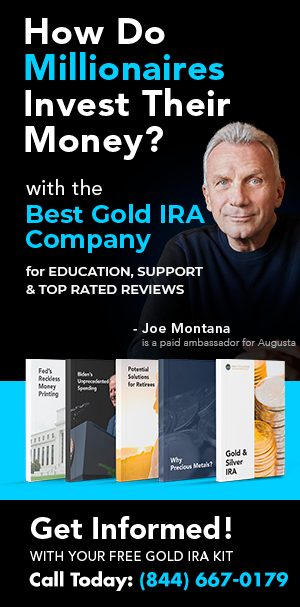 Russian Foreign Minister Sergei Lavrov stated that his country will focus on developing ties with China, claiming that the two neighbors share mutual interests and can work together to grow technologically.
According to a transcript issued by Russia's Foreign Ministry on May 23, Lavrov remarked, "Now that the West has chosen the stance of 'dictator,' our economic connections with Communist China will expand even quicker."
According to Russia's state-run news agency RT, Lavrov made the statements to pupils at a Moscow high school.
Russia and China, according to Lavrov, have "shared interests" in international affairs and may profit from working together on technology.
"This is a chance for us to fulfill our potential in high technology, including nuclear energy, but also in a variety of other sectors," Lavrov continued.
Following a meeting between Russian President Vladimir Putin and Chinese President Xi Jinping three weeks before Russia invaded Ukraine, Beijing and Moscow revised their bilateral relationship to a "no boundaries" cooperation. There will be "no 'forbidden' sectors of collaboration" between the two neighbors, according to the two presidents.
Communist China has not denounced Russia for its incursion, but it has criticized Western sanctions imposed on Moscow. Sen. Dick Durbin (D-Ill.), co-chair of the Senate Ukraine Caucus, told China's ambassador to the US, Qin Gang, on May 4 that he was "very disturbed" by China's unwillingness to "clearly denounce Putin's unjustifiable and unprovoked aggression."
Meanwhile, Communist China has expanded its energy imports from Russia in recent months. According to Bloomberg, which cites Chinese customs statistics, the communist regime's purchases of Russian oil, gas, and coal increased by 75% in April to nearly $6 billion. Liquefied natural gas imports from Russia reached 463,000 tons in April, up 80 percent year on year.
Lavrov ruled out the likelihood of Russia improving relations with Western countries in the near future.
"If they [the West] want to provide something in terms of restarting relations, we'll think about whether we need it or not," he added. "We must no longer be reliant on Western supplies in any form."
Outer space cooperation is one area of Sino–Russian collaboration that has significant consequences for US national security. The two countries are nearing the end of a five-year space cooperation initiative that began in 2018. China's state-run media, the Global Times, claimed in December that the initiative will be extended for another five years, finishing in 2027.
In March 2021, the Russian space agency Roscosmos and China's National Space Administration signed a memorandum of intent to collaborate on an international lunar research station. Dmitry Rogozin, the head of Roscosmos, told Russian state-run media Tass in April that he hoped to meet with Chinese partners regarding lunar cooperation by the end of May.
The Defense Intelligence Agency (DIA) produced a study in April titled "Challenges to Security in Space 2022" that emphasized Communist China and Russia's ambitions in the moon.
"Both governments aspire to enhance their space exploration programs, both collectively and individually, with ambitions to explore the moon and Mars over the next 30 years," DIA defense intelligence officer John F. Huth said at a press conference unveiling the findings.
"If successful, these initiatives will very certainly lead to Beijing and Moscow attempting to utilize the moon's natural riches," Huth noted.
The moon might become a key supply of rare-earth metals, which are uncommon on Earth but required for daily electronics like computers and lithium batteries, as well as defense equipment like night-vision goggles and armored vehicles used by the US military.
During a congressional hearing on May 11, John F. Plumb, assistant secretary of defense for space affairs, cautioned about Russian and Chinese space capabilities.
"Russia and Communist China have developed directed energy weapons to blind intelligence, surveillance, and reconnaissance (ISR) satellites, and they are continuing to develop, test, and spread direct-ascent and on-orbit antisatellite weapons to put US and allied space assets at risk," Plumb said in a prepared statement.
"They continue to develop tools to deny others access to space by engaging in harmful cyberspace actions, including cyber assaults, against terrestrial installations supporting space operations," he warned.
It's clear that a new group of countries is being made and they seem to think they're cool enough to throw their weight around. When a global superpower like America goes dormant like it has after the plandemic, its no surprise that someone would step up to the plate with promises of innovation. But what is surprising however, is the fact that the people that are calling for technological innovation are the very same savages with no regard for human life. The Chinese Communist Party is pretty good at oppressing its people, and it looks like Putin isn't batting an eye about his Ukraine invasion. But they want the technological innovation; Why?
They want to take the lead because it's a power grab. If Communist China and Russia could somehow manage to become cutting edge lead manufacturers of semiconductors, they would effectively control the pace at which societies are developed. You'd be mistaken if you think Chinese/Russian technological innovation is going to end up here in America, however. Because judging from Lavrov's comments, they are looking to put the west under. As we all should know, Communist China is a regime dead set on world domination. This isn't something that should be speculated upon, it is fact. Once society can wake up and admit that they're seeing evil deeds committed on the world stage, they'll have a good understanding of the time in history we're standing in at the very moment. Praise Jesus; Stay inquisitive in the word of God, and the world around you.
The post Gun Rights Organizations File Suits Contesting Washington State Ban Of The Sale Of High Capacity Magazines. appeared first on www.HNewsWire.com.
Click this link for the original source of this article.
Author: Bryce Abbott
---
This content is courtesy of, and owned and copyrighted by, https://hnewswire.com and its author. This content is made available by use of the public RSS feed offered by the host site and is used for educational purposes only. If you are the author or represent the host site and would like this content removed now and in the future, please contact USSANews.com using the email address in the Contact page found in the website menu.