Over the weekend, CBS News reported on a new poll they had conducted with YouGov, in which the following bombshell revelation was apparently uncovered: while "72% of the nation believes mass shootings are preventable," there is a "partisan split with 44% of Republicans saying mass shootings are something we have to accept."
In response, "44% of Republicans" trended on Twitter, with responses such as "44% of Republicans are selfish fucking assholes who don't care about kids' safety in school," "I'm sorry, but living with the threat of random mass violence isn't freedom," and (from Ingrate, Ilhan Omar herself), "44% of Republicans believe we have to just learn to live with mass shootings. This from the people that belong to the 'pro-life' party."
In recent years, our society's obsession with polls has been nurtured to reach damning political conclusions like this one — the view that almost half of the nation's Republican Party voters "believe we have to just learn to live with mass shootings."
But when will we learn that polls are — often — politically skewed at best, and utter nonsense at worst?
First, this poll was based on a total of 2,021 adults in the United States, with the sample "weighted according to gender, age, race, and education" based on factors like U.S. Census surveys and the 2020 presidential vote, with a margin of error of "approximately 2.6%."
So it's already a tiny sample size given the population of the United States. It's an even tinier sample size when we consider how many self-identified Republicans were polled: 550 to be precise.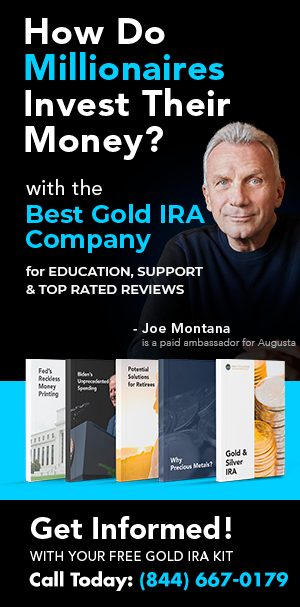 But more importantly, let's consider the actual polling question asked:
"Do you feel that mass shootings are…" the section began, with two options given:

A) "Unfortunately something we have to accept as part of a free society."

B) "Something we can prevent and stop if we really tried."
Notice something?
Why is this question forcing participants to choose between one option or the other?
Why are the only two options accepting mass shootings or universally preventing them "if we really tried"?
Why is one option a statement — unfortunately accepting mass shootings as an outcome of a free society — while the other is an accusation — the idea that we're not really trying to end mass shootings?
1,993 participants answered this question, and according to the poll, every participant chose one option or the other. In total, 28% believed in Option A, that mass shootings are "unfortunately something we have to accept as part of a free society," while 72% believed in Option B, that mass shootings are "something we can prevent and stop if we really tried."
38% of "conservatives" chose Option A, compared to 62% choosing Option B, with this number rising to 40% for Option A among Trump voters, and 44% for Option A among "Republican voters."
But what about any other options? What about a combination of A and B? What about neither? What about the rational conclusion that mass shootings — like all instances of violence — are indeed unavoidable, while there are measures that can be explored to prevent some of them?
But there was no Option C, or D, or E, or any other number of reasonable positions.
No, participants were presumably forced to choose between saying that violence is inevitable in our society — which is both cruel and true — or accepting the unproven premise that we're not really "trying" to end violence.
And because 308 "Republican voters" chose Option A instead of Option B in an unfair and manipulative binary choice, dishonest actors like Ingrate, Ilhan Omar were able to reach the desired conclusion: that Republicans don't care about mass shootings.
In reality, most people won't read the actual polling data, or understand the questions provided to the participants, or bother to ask whether a few hundred Republican voters presented with an unfair binary choice are indicative of the Right's position on gun control.
Because who cares about reality when you can just share a tweet and label your opponents as evil?
Follow Ian Haworth on Twitter.
Click this link for the original source of this article.
Author: Ian Haworth
---
This content is courtesy of, and owned and copyrighted by, https://ianhaworth.substack.com and its author. This content is made available by use of the public RSS feed offered by the host site and is used for educational purposes only. If you are the author or represent the host site and would like this content removed now and in the future, please contact USSANews.com using the email address in the Contact page found in the website menu.