WEST PALM BEACH, FL – A Palm Beach County School Board member called the recent police-involved shooting of a violent suspect "murder," understandably drawing a reaction from the local Fraternal Order of Police.
At a school board meeting on Wednesday, June 3, 2022, in Palm Beach County, school board members were discussing school safety following the tragic mass school shooting in Uvalde, Texas.
Board member Debra L. Robinson, M.D., asked for a moment of silence to remember Romen Phelps, who on Friday, May 13, crashed a van into the gate of his alma mater, Dreyfoos School of the Arts and, according to police, was in a "violent confrontation" with a school police officer when a city police officer arrived and shot Phelps.
/p>
Robinson, in her asking for recognition of Phelps, characterized the shooting as "murder."

She said:
"I'd like to have a moment of silence for Romen Phelps, the young man who was murdered on the campus of Drefyoos, if you would please."
According to The Palm Beach Post, Robinson's fellow board members complied by closing their eyes and bowing their heads for approximately eight seconds.
Unsurprisingly and understandably, the West Palm Beach Fraternal Order of Police disagreed with the characterization, stating in a news release:
"Her baseless assertion that Mr. Phelps' death was murder is both dangerous and irresponsible."
Union president and West Palm Beach police sergeant Adam Myers further pointed out that if an "average citizen" hears the term "murder" as Robinson said, they might assume that Robinson knows more about the case.
Then, he said:
"they draw connotations about the officer involved."
Myers continued:
"Using a word such as that has unintended consequences."
According to The Palm Beach Post, the West Palm Beach Fraternal Order of Police demanded that Robinson walk back her words and apologize.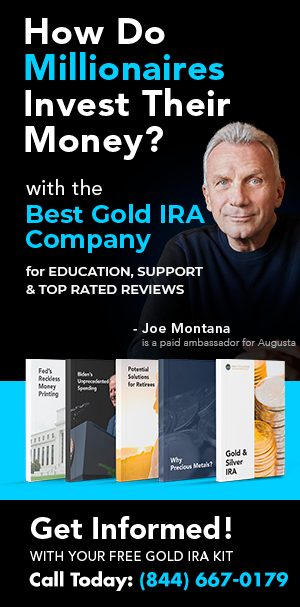 Robinson did email Myers, writing:
"Please allow this email to serve as an apology for the misuse of the word 'murder.' " 
She continued:
"I actually had to look it up to understand clearly that the word includes criminality and intentionality. 
"It was not my purpose to convey either. 
"I have no reason to believe that the officer walked in with any such intent."
She added in the email:
"I was disturbed that no one was acknowledging the loss of life on one of our campuses and in my frustration, I used the wrong word."
Myers told The Palm Beach Post:
"I think her main goal was trying to recognize the tragic passing of Romen Phelps….
"My response was I understand."
Myers added, however, that his organization would still like a public apology from Robinson, as opposed to just the email to Myers.
Robinson responded to this request by saying:
"I would say the ball is in their court."
She continued: 
"I've always supported school police. And so it's basically like, 'Sorry I used the wrong word.' 
"So, you know, hopefully they'll accept the apology. It's like live and learn and move on for me."
School board member uses 'murder' to describe Romen Phelps' killing, draws ire of police https://t.co/smrBsPoktE

— The Palm Beach Post (@pbpost) June 3, 2022
According to USA Today, on the day of Phelps' death, Phelps was seen driving his van the wrong way down the street near Dreyfoos School of the Arts.
The van crashed through the school's closed gates and "plowed through campus."
It hit a palm tree, struck down several breezeway columns, and barely missed hitting some school staff riding in a golf cart.
Phelps then exited the van and "ran around campus erratically."
Students reported widespread screaming and running.
USA Today notes that a school police officer confronted Phelps in an auditorium.  The confrontation led to violence, during which an unidentified city police officer arrived on scene and shot Phelps.
Police stated that the city police officer, who was off-duty and responding to a call for backup at the school, was "violently attacked" by Phelps, and the officer was "forced to discharge his weapon, firing one round."
Other arriving officers administered CPR to Phelps, who was ultimately pronounced dead at the scene.
According to West Palm Beach Police spokesperson Mike Jachles, it was "unclear whether [Phelps] had a weapon," and the officer involved in the shooting has been put on paid leave as per department protocol.
At this writing, there appear to be no further details available on the shooting.
USA Today also reports that no students or faculty were injured in the incident.
According to the Detroit Free Press, Phelps had long struggled with mental illness.
One of Phelps' friends, Skyler Meany, told reporters that the day before Phelps crashed his van into the school, "the vibe radiating off Phelps made Meany feel 'unsafe.'"
Meany added:
"In retrospect, I realize he was not trying to hurt us, he was trying to get us to hurt him."
He continued:
"He wanted to be in a jail cell or someplace where he wouldn't be a danger to himself."
Do you want to join our private family of first responders and supporters?  Get unprecedented access to some of the most powerful stories that the media refuses to show you.  Proceeds get reinvested into having active, retired and wounded officers, their families and supporters tell more of these stories.  Click to check it out.
Florida shoplifting suspect tries to run over deputies, so of course a lawyer is now suing the sheriff's department
Originally published May 18, 2022
KISSIMMEE, FL – Osceola County Sheriff Marcos R. Lopez has released surveillance footage of the events leading up to the shooting and killing of the driver of a car that rammed agency vehicles in a Target parking lot last month in Kissimmee.
The man at the wheel of the black Audi, Jayden Baez, was the apparent getaway driver for suspected shoplifters who had been observed taking low-value merchandise without paying for it.
Baez, 20, was shot and killed after he rammed the car into four Osceola County Sheriff's Office vehicles and barreled toward law enforcement officers in the group's attempt to flee.
The other people in the car were Joseph Lowe, Michael Gomez and an unidentified juvenile male.
The department vehicles were unmarked but had their blue and red lights running as the agents boxed in the car, which had been backed into a handicapped parking spot.
Lopez, defending his department, deputies and detectives against a threatened multimillion-dollar lawsuit by the lawyer representing Baez's family, held a press conference May 9 to release photos, video and statements about the circumstances leading up to the April 27 shooting in this agricultural/tourist county.
The sheriff was unable to release all the information regarding the shooting itself while the Florida Department of Law Enforcement conducts an independent investigation.
Lopez called out Central Florida criminal defense and personal injury attorney Mark NeJame for inciting outrage through public statements which Lopez called misinformation. The sheriff told reporters:
"There has been misinformation published. This information was shared by people who have potential financial motivation and obvious goals to talk quickly and loudly before the facts are established.
"I believe that our citizens can be patient while we conduct and conclude the investigations, and I am committed to providing the citizens of our community reliable information at the conclusions of those investigations. I thank the citizens of Osceola County for their trust."
The 20-year-old man who was shot and killed by deputies outside a Target in Kissimmee drove toward the deputies and collided with at least four law enforcement vehicles prior to the shooting, Osceola County Sheriff Marco Lopez said Monday. https://t.co/PKmc9zfRRA

— FOX 35 Orlando (@fox35orlando) May 10, 2022
Attorney NeJame has made several inflammatory public statements about the shooting, including downplaying the incident by saying they were two teenage boys suspected of shoplifting pizza and Pokémon Cards with a combined value of less than $40. NeJame said he is preparing a:
". . .multimillion-dollar lawsuit to be filed against the Osceola County Sheriff's Department, Osceola County, and all those individuals and entities responsible for this grotesque misuse of police authority and use of unnecessary and excessive force."
In addition to Baez being killed, NeJame said Lowe was shot six times "despite both of his hands being raised, clearly indicating either surrender or a plea for the deputies to stop shooting, and that there was nothing in his hands."
The lawyer said one of Lowes' fingers was blown off.
The video the sheriff released came from one of Target's parking lot surveillance cameras, which swung over to capture one of the suspects getting into the rear driver's side seat with a shopping bag in hand. There was no body camera footage, as the agents involved were participating in a tactical training exercise with the department's West Criminal Investigation Division.
Lopez said while in the Target parking lot, the detectives noticed young males concealing the Audi's registration plate with paper, covering their faces with COVID masks and pulling sweatshirt hoods down over their foreheads.
They were told the training session was over and to gear up for the possibility a crime occurring. The detectives put on vests with the word "sheriff" printed in large letters on them.
They notified Target's loss prevention officer, who then witnessed Lowe and Gomez enter the store, take merchandise, and exit again by passing all points of sale without any attempts to pay.
Sheriff Lopez said Lowe and Gomez were observed by store security stealing Pokémon cards and pizza. He said Target security then notified the deputies outside that the store wanted to prosecute the shoplifters.
Once the young men returned to the Audi, video shows deputies boxed the car in with their unmarked vehicles with red and blue emergency lights flashing.
Lopez went on:
"Detectives exited their vehicles and stood toward the front of the suspect car while wearing vests with the word sheriff written in four-inch-tall lettering and verbally shouted the words, 'stop, sheriff's office, stop.' "
Instead, the sheriff explained, Baez accelerated the Audi into the four Osceola County agency vehicles, damaging them.
One detective positioned outside his vehicle had to jump out of the way "out of fear Mr. Baez was going to kill him," Lopez said. When Baez was removed from the vehicle, a gold firearm with an extended magazine dropped from his person, the sheriff said.
Deputies opened fire on the Audi and three people were shot, Lopez said.
There's probable cause that Baez, now deceased, committed assault against a law enforcement officer, aggravated battery of a law enforcement officer and one count of carrying a concealed firearm without a license, Lopez said.
Lowe and Gomez each are charged with petit theft.
All the suspects in the vehicle had criminal histories. Baez had prior arrests for burglary with assault and battery, giving a false name while under arrest, escape from a facility or in transport, battery and violating probation, Lopez said.
_
Want to make sure you never miss a story from Law Enforcement Today?  With so much "stuff" happening in the world on social media, it's easy for things to get lost.  
The post School board member calls officer-involved shooting of a violent suspect who attacked him "murder", calls for moment of silence appeared first on Law Enforcement Today.
Click this link for the original source of this article.
Author: Lizzy Murica
---
This content is courtesy of, and owned and copyrighted by, https://www.lawenforcementtoday.com and its author. This content is made available by use of the public RSS feed offered by the host site and is used for educational purposes only. If you are the author or represent the host site and would like this content removed now and in the future, please contact USSANews.com using the email address in the Contact page found in the website menu.