You About Two Thousand Years Ago…
The World Is Resistant to the Truth, Particularly Biblical Truth; HNewsWire Noticed Most Social Media Platforms Shadow Banned or Refuse Accounts Associated With Bible Prophecy. Particularly Twitter, Parler, Google, Screwyoutube, and Countless Others Refuse to Allow Biblical Prophecy on Their Media Platforms…

Amazon Launches New Contactless Biometric Palm Reading Technology That Scans Your Right Hand To Allow You To Buy And Sell At Stores
Amazon has introduced new palm recognition technology in a pair of Seattle stores and sees broader uses in places like stadiums and offices.
With the rapid passing of time, technology is moving us closer and closer to the Mark of the Beast system where all buying and selling will be done through an embedded mark in either the back of the right hand or in the forehead.
Amazon today announced that they will be offering contactless payments, Amazon One, from the bottom of your right hand, called Palm Recognition Technology and it's something your King James Bible warned you about two thousand years ago.
Amazon One could right be called Amazon 666 Lite.
"And he causeth all, both small and great, rich and poor, free and bond, to receive a mark in their right hand, or in their foreheads: And that no man might buy or sell, save he that had the mark, or the name of the beast, or the number of his name. Here is wisdom. Let him that hath understanding count the number of the beast: for it is the number of a man; and his number is Six hundred threescore and six." Revelation 13:16-18 (KJB)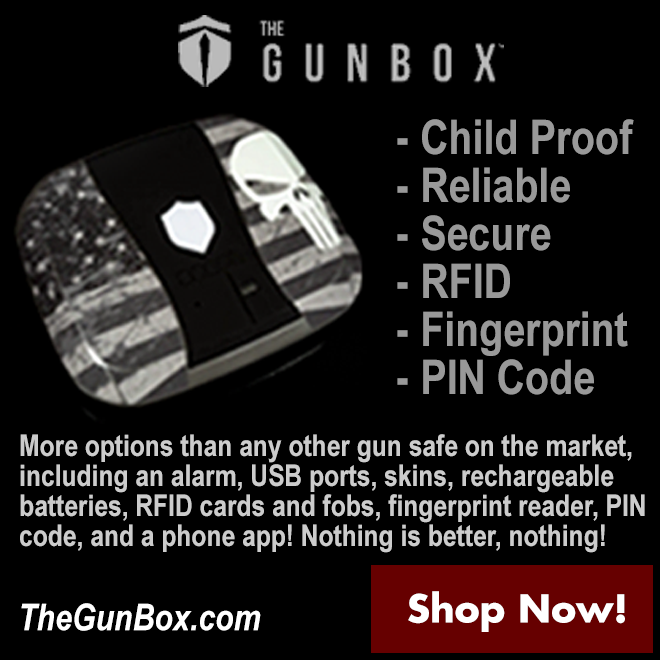 While it is true that there can be no Mark of the Beast until Antichrist is ruling over the whole world, it is looking more and more like the Mark of the Beast system that he will inherit is already up and functioning.
In just one generation, we have gone from a card with a stripe, to a card with a chip, to no card at all and using the bottom of your right hand.
All it will take is one, little flip, and there you will be, buying and selling from the back of your right hand, or from your forehead.
Amazon Sees Its Palm Recognition Technology In Stadiums, Offices
FROM THE AP: Customers at the stores near Amazon's campus in Washington can flash a palm for entry and to buy goods.
The company chose palm recognition, according to Dilip Kumar, vice president of Physical Retail & Technology, because it's more private than other biometric technology, and a person would be required to purposefully flash a palm at the Amazon One device to engage.
"And it's contactless, which we think customers will appreciate, especially in current times," Kumar wrote in a blog post Tuesday.
The company expects to roll out Amazon One as an option in other Amazon stores in the coming months, which could mean Whole Foods Market grocery stores. But Amazon believes the technology is applicable elsewhere.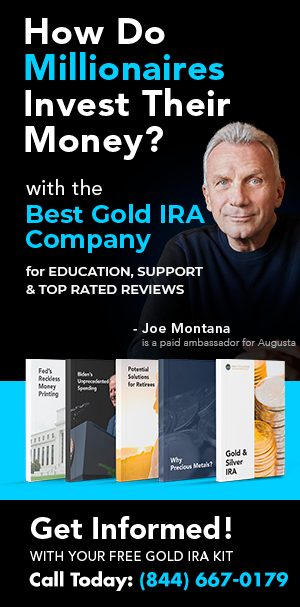 "In most retail environments, Amazon One could become an alternate payment or loyalty card option with a device at the checkout counter next to a traditional point of sale system," Kumar wrote.
"Or, for entering a location like a stadium or badging into work, Amazon One could be part of an existing entry point to make accessing the location quicker and easier."
People can sign up for an Amazon One account with a mobile phone number and credit card. An Amazon account isn't necessary. (Source)
How Amazon Palm Recognition Technology Works
In 2019, ZKTeco had a great breakthrough in the palm recognition technology. The new technology has been combined with palm, palm print and palm vein recognition to set a new bar for the next-gen palm recognition.
Pres. Trump Has Manipulated the American People, Now We Find-Out Mandatory Vaccines With the Blessing of the Ungodly 'Trump Gates and Co Hell On Earth Show' …
While all of you soft Christian pastors have been showering praise upon Trump, he was figuring out a way to make the Christian enemy happy. It's called the antichrist, it's known as tribulation and you soft Christian pastors failed the test, Trump used and abused and you should be ashamed of yourself, you disgrace the Christian community sold out the innocent and now we all pay the price for your shallow belief that Trump was going to do the right thing. Next Hell On Earth, Tribulation and you soft Christian pastors help bring it to fruition, enjoy it, you ungodly walking pieces of trash… Don't like what I have to say, read the Huffington Post, watch Fake News CNN or Fox News they'll make you feel comfortable, for a short period of time…
President Trump is reportedly mobilizing the U.S. military to distribute a novel coronavirus vaccine when one becomes available and will focus first on older Americans.
"You know it's a massive job to give this vaccine," Trump said in an interview broadcast Thursday on Fox Business Network.

"Our military is now being mobilized so at the end of the year, we're going to be able to give it to a lot of people very, very rapidly."
Trump said he believes there will be a vaccine by the end of the year and the United States is mobilizing "our military and other forces" on that assumption.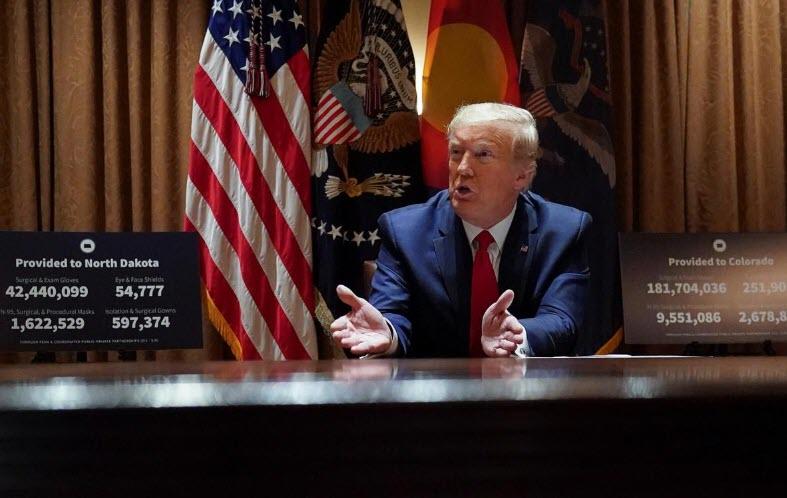 "Bill Gates (Not a Scientist) is the biggest vaccine pusher! Now he wants to bully the world using forced vaccination. We all need to have the final say about what goes into our bodies. If we lose that right, we will lose everything including our very lives. Say no to Gates vaccines."Ben Garrison
There Will Be Forced Vaccines for Anyone Traveling Internationally, Domestically In Some Cases Traveling From State to State, We Are Going to Be Forced to Make a Decision, and It's Coming up Upon Humanity Very Quickly
The the New Testament, the writer Paul – moved by the Holy Spirit – describes in 2 The 7-9 a "mystery of lawlessness" that is already at work in the world:
2 Th 7: "For the mystery of lawlessness is already at work; only He who now restrains will do so until He is taken out of the way."
2 Th 8: "And then the lawless one will be revealed, whom the Lord will consume with the breath of His mouth and destroy with the brightness of His coming".
2 Th 9: "The coming of the lawless one is according to the working of Satan, with all power, signs, and lying wonders,
This "mystery" of lawlessness is the force of evil, working through financiers, governors, majors, and other politicians. There is a demonic force at work behind all of this – – the hijacking of the Covid-19 virus to create a pandemic of fear, the destruction of economies around the world to remove security and life support from millions, and now the violent protests designed to flame the fires of hatred among people.
This is the work of the evil one, pure and simple.  As Jesus said, he is a liar and the father of lies.  He is the destroyer, and wants to rule the world through the power of an "anti-Christ" – a one-world ruler.  He knows that his time is short, and that the Messiah Jesus is coming and will one day consume him with the "breathe of His mouth". He will soon be revealed as a calm and confident individual, charismatic even, one who promises to restore order and bring peace to the nations.  This is the "great deception" that is spoken of in the Bible: see 2 Thessalonians 2:11, which predicts that God will, in an end-times judgment, send "a powerful delusion so that they will believe the lie."
2 Thess 2:11: 11 "Therefore God sends them a strong delusion, so that they may believe what is false,
in order that all may be condemned who did not believe the truth but had pleasure in unrighteousness."
This is a thorough analysis of future travel that requires you to secure and carry a "vaccine passport" proving that you are clear of virus particles. I suggest that you read every word, listen to each video and carefully consider what it means for you.
Going through tribulation, even when it is appointed by God, is not contrary to Biblical teaching. See especially 1 Peter 4:17; 2 Thessalonians 1:3-10; Hebrews 12:3-11. But even so, Revelation 9:4 suggests that the saints will be in some measure protected in the time of distress by the seal of God.
Amos 5:16-17  Therefore this is what the Lord, the LORD God Almighty, says: "There will be wailing in all the streets and cries of anguish in every public square. The farmers will be summoned to weep and the mourners to wail. 17 There will be wailing in all the vineyards, for I will pass through your midst," says the LORD.
Evil men plot against the godly and viciously attack them.  The Lord laughs in disgust at them, for he knows that their day is coming.  Evil men draw their swords and prepare their bows, to bring down the oppressed and needy, and to slaughter those who are godly.  Their swords will pierce their own hearts, and their bows will be broken.  The little bit that a godly man owns is better than the wealth of many evil men,  for evil men will lose their power, but the LORD sustains the godly.  The LORD watches over the innocent day by day and they possess a permanent inheritance.  They will not be ashamed when hard times come; when famine comes they will have enough to eat.  But evil men will die; the LORD's enemies will be incinerated– they will go up in smoke.  Evil men borrow but do not repay their debt, but the godly show compassion and are generous.  Surely those favored by the LORD will possess the land, but those rejected by him will be wiped out.  
The godly speak wise words and promote justice.  The law of their God controls their thinking; their feet do not slip.  Evil men set an ambush for the godly and try to kill them.  But the LORD does not surrender the godly or allow them to be condemned in a court of law.  Rely on the LORD! Obey his commands! Then he will permit you to possess the land; you will see the demise of evil men.  I have seen ruthless evil men growing in influence like a green tree grows in its native soil.  But then one passes by, and suddenly they have disappeared! I looked for them, but they could not be found.  Take note of the one who has integrity! Observe the godly! For the one who promotes peace has a future.  Sinful rebels are totally destroyed; evil men have no future.  But the LORD delivers the godly; he protects them in times of trouble.  The LORD helps them and rescues them; he rescues them from evil men and delivers them, for they seek his protection.   (Psalms 37:1-40 
Source: HNewsWire humansarefree HNewsWire HNewsWire HNewsWire HNewsWire HNewsWire
StevieRay Hansen
Editor, HNewsWire.com
Watchmen does not confuse truth with consensus The Watchmen does not confuse God's word with the word of those in power…
The World Is Resistant to the Truth, Particularly Biblical Truth; HNewsWire Noticed Most Social Media Platforms Shadow Banned or Refuse Accounts Associated With Bible Prophecy. Particularly Twitter, Parler, Google, Screwyoutube, and Countless Others Refuse to Allow Biblical Prophecy on Their Media Platforms…
This is what their New World Order looks like, Democrats Lawmaker in California: 'legalize child prostitution' SACRAMENTO – Beginning on Jan. 1, police cannot arrest child prostitutes in the streets of California, except under limited circumstances. And dumb down people wonder why Commie California is burning to the ground, poke God in the eyes enough times and his anger will start to show…
The role of a watchman: Gives insight into the world at the end of this age. They see the dark gathering clouds on the world's horizon that spell the end of Satan's reign as the god of this world and author of all its evil. This leads them to mount the "walls" of society and shout a warning to any who will hear. To say: "God is sovereign. He will bring a time of judgment on the world to prove that He alone is God. All other gods erected by people to hide His truth will be destroyed."
A national affliction
Today America and Great Britain stand at a crossroads. For more than 200 years they have dominated the world in virtually every arena. As Great Britain retreated from its empire after World War II, America was there to take its place and continue the legacy set by the English through their peak years.
But America's dominant power is under siege from many sectors. Its will to stay the course in Iraq is being tested, its military machine strained under the pressure of the extended fighting. Though it is the primary engine for the world's economy, a weakened dollar and a trade balance deficit are both troubling indicators of a major crisis ahead.
God warns us through the message of the prophets that sins will demand a day of reckoning. People cannot continue worshipping the false gods of materialism and self, blindly stumbling along in their own righteousness, and expect their affluent standard of living to continue.
God's Word confirms there will be an accounting; the lesson of history is that any people who corrupt their moral core will eventually fade from power. God calls on America and Great Britain to wake up, acknowledge their sins, and repent before national calamity descends on them.
"Do this and live"
Amos the prophet walked into the city of Samaria, capital of the northern kingdom of Israel, and boldly told the king and city leaders to repent or face captivity at the hands of the Assyrians. He pointed to neighboring states that had fallen and said, "You are no better than they were."
He rebuked those who did not want to hear a "message of doom." To those who stocked their homes with the finest luxury goods and gourmet foods, trusting that affluence was a sign of God's blessing, he said, "Don't trust in materialism." The citizenry, at all levels, looked only to their comfort and ease and did not grieve "for the affliction of Joseph" (Amos 6:6).
Those who "grieve" and "sigh and cry" over societal sins are called to a unique role. They are part of God's elect, called to the duty of proclaiming the announcement of the Kingdom of God. That message includes the good news of Jesus Christ's return to restore all things (see Acts 3:19-21). The message also contains a warning to repent and receive God's blessing or ignore the warning and face the judgment of God. It is a double-edged message—plain-spoken, yet full of hope.
Fulfilling this role requires courage, perseverance, and a love for the people addressed. One of the best examples of this was the prophet, Jeremiah. Jeremiah spent more than 40 years in the role of a watchman to the nation of Judah, urging people to heed his warnings and return to the ways of God.
Notice this passage: "Stand in the ways and see, and ask for the old paths, where the good way is, and walk-in it; then you will find rest for your souls. But they said, 'We will not walk in it' " (Jeremiah 6:16).
God's main message throughout the Bible is to return to His paths, His teachings, as the solution for the suffering and pain of human life. "Do this and live," He says.
Jeremiah and others like him have stood in the role of a watchman. "Also, I set watchmen over you, saying, 'Listen to the sound of the trumpet!' But they said, 'We will not listen.' Therefore hear, you nations … Behold, I will certainly bring calamity on this people —the fruit of their thoughts, because they have not heeded My words nor My law, but rejected it" (Jeremiah 6:17-19).
Today's watchmen
Examining the concept of watching in the New Testament helps to complete the picture of this role. The Greek word Gregorio, translated as "watch," means to keep awake, to watch, and to take heed. Through neglect or laziness, we could let down and be overcome with sin, or a sudden calamity could overwhelm us spiritually.
Notice in Mark 13:32-37, in Jesus' prophecy of the end time, that He urges His disciples three times to "watch" during the times leading to His second coming. The emphasis is on a personal watch through prayer to know the times.
By prayer and righteous living, we stay tuned to Jesus Christ. Through this way of life one can discern the moral climate of the times and avoid being tossed around with every shifting ideology of modern culture. Walking in God's laws and instruction insulates us from the course of the world and its deceptions.
Revelation 16 describes a massive end-time deception perpetrated by Satan and demons that work through the human instruments called "the Beast" and "the False Prophet" (Revelation 16:13). Their influence gathers the leaders of the earth "to the battle of that great day of God Almighty . . . to the place called in Hebrew, Armageddon" (Revelation 16:14-16).
In our fascination over these otherworldly figures, we can easily skip over Christ's charge: "Behold, I am coming as a thief"—suddenly and unexpectedly. "Blessed is he who watches, and keeps his garments, lest he walks naked and they see his shame" (Revelation 16:15, emphasis added throughout).
Jesus pronounces a blessing for those who, during mankind's darkest moment, watch. That is, they are living prudently and properly. The natural by-product of this close relationship with God is being alert to religious deception. Those who frame their life around the coming Kingdom of God will watch and keep themselves from the wiles of the devil.
This is the end result of fulfilling the role of a watchman within the Body of Christ—to be found standing in the faith, blessed of God at the dawn of His Kingdom on this earth.
Our world is moving toward this time of the global cataclysm. Revelation 16 describes a future moment when people will be caught up in events engineered through the Beast and False Prophet. The former is a political leader of compelling personality and ability; and the other, a religious leader unlike any in modern times.Together they will convince armies to move toward Jerusalem to fight Jesus Christ at His coming.
Warning and hope
This is a time for the watchmen to mount the walls and sound a clear, unmistakable warning message of the dangers facing not just the English-speaking peoples but also the whole world. It is time to make known the hope of the coming Kingdom of God.
Isaiah's message stands bright and clear today: "How beautiful upon the mountains are the feet of him who brings good news, who proclaims peace, who brings glad tidings of good things, who proclaims salvation, who says to Zion, 'Your God reigns!' Your watchmen shall lift up their voices, with their voices they shall sing together; for they shall see eye to eye when the Lord brings back Zion" (Isaiah 52:7).
Come, take your place on the walls, work for the Kingdom and pray for its speedy arrival!
These special servants understand the dangers of the present world. They see the dark clouds gathering on the world's horizon and are moved to proclaim a warning message to all who will hear.
The post Palm Recognition Technology and It's Something Your King James Bible Warned appeared first on www.HNewsWire.com.
Click this link for the original source of this article.
Author: StevieRay Hansen
---
This content is courtesy of, and owned and copyrighted by, https://hnewswire.com and its author. This content is made available by use of the public RSS feed offered by the host site and is used for educational purposes only. If you are the author or represent the host site and would like this content removed now and in the future, please contact USSANews.com using the email address in the Contact page found in the website menu.