Tory whips plot fightback as yet more rebel MPs urge Johnson to quit…
"Conservative whips are discussing how to fight back if rebel MPs trigger a no confidence vote in Boris Johnson, with three more Tories pressuring him to go. All Tory MPs will be immediately contacted in a lobbying drive to save the Prime Minister's job if the threshold of 54 letters is reached, according to one Conservative whip. On Monday, despite Parliament being in recess for the Queen's Platinum Jubilee, some Conservative MPs believed to be critical of Mr Johnson were contacted by the whips, who oversee party discipline. With loyalists scrambling to work out the size of the rebellion in the wake of Sue Gray's partygate report, there were fresh signs of unrest among the grassroots." – Daily Telegraph
…as Tories 'punish' Hoyle by forcing him to miss Platinum Jubilee tributes to the Queen…
"The Conservatives have been accused of punishing Sir Lindsay Hoyle over partygate, by forcing him to miss Platinum Jubilee tributes to the Queen. Tory whips are said to be furious that the House of Commons Speaker allowed a vote among MPs on whether to refer Boris Johnson to Parliament's privileges committee. The committee will rule on whether the Prime Minister knowingly misled MPs, which could increase pressure from Conservatives for him to resign. Last week, Chris Heaton-Harris, the Chief Whip, refused to change the scheduled date for the Commons "humble address" to the Queen, to allow Sir Lindsay to travel to the Falklands to commemorate the Battle of Goose Green." – Daily Telegraph
…and ex-Downing Street aide is willing to hand over text messages about 'illegal gathering in No10'
"A former Downing Street aide has said that they are willing to reveal texts from Carrie Johnson about an alleged illegal gathering in the Number 10 apartment to the Privileges Committee. It is understood that Scotland Yard was sent the messages, but did not investigate the incident. And civil servant Sue Gray was also informed of the alleged event, but did not enquire further, with the messages not submitted as evidence. The aide said that they are willing to share the messages with a cross-party committee of MPs investigating whether the prime minister knowingly misled parliament when he said that no parties had been held in Downing Street." – Daily Mail
More:
Katy Balls: No wonder Tory MPs are dreading the next byelection results
"One senior government aide believes the party will soon stumble into a vote, perhaps as early as a week today, when MPs return from their half-term break. "There's been no coordination that I know of," says one MP, who has already submitted a no-confidence letter, pointing to the unpredictability of the process. Should Johnson face a ballot, the sense among his supporters is that he would win it. But these votes tend to expose weakness rather than strength, and the problem for the prime minister is that this isn't just about one issue. There are a range of problems making him vulnerable to a challenge and, as Tory MPs question the point of their government as it raises taxes and spends more, the reasons for enthusiastically backing Johnson also start to dissipate." – The Guardian

Ministers eye reopening of gas depot to avert energy shortages
"Ministers are in talks about reopening a giant gas storage facility in case European supplies from Russia are cut off. The discussions with energy firm Centrica form part of contingency plans being explored ahead of winter and amid the war in Ukraine. Yesterday Downing Street said the Government does not 'expect' power cuts, despite reports that as many as 6 million households could be hit this winter. Another contingency plan involves extending the life of a nuclear power station. Business Secretary Kwasi Kwarteng is looking at keeping the Hinkley Point B plant in Somerset open longer than planned – but only if it complies with 'safety certification', a minister has revealed." – Daily Mail
Treasury:
Say yes to last-minute Platinum Jubilee parties, Prime Minister tells councils
"Boris Johnson has urged council jobsworths to grant last-minute requests for jubilee street parties after it emerged that up to four million people could end up holding illegal celebrations. The Prime Minister's official spokesman said councils should be "as accommodating as possible" in cases where party organisers missed deadlines for submitting applications. A record 15 million people are expected to celebrate the Queen's Platinum Jubilee with neighbours, but only 16,000 applications to close roads have been approved. Research suggests four million people are planning to attend an official street party but another 3.8 million intend to go to an unofficial one, meaning police face having to break up illegal gatherings if they are blocking traffic." – Daily Telegraph
Trans activists hound Zahawi off university campus
"Transgender supporters hounded the secretary of state for education as he visited the University of Warwick, with the institution's Pride society accusing him of 'inciting hate'. Nadhim Zahawi was ushered away by security as protesters at the university chanted 'Tory scum', and 'Zahawi is a transphobe', with some holding placards and wearing the transgender flag. Prior to the event, Warwick Pride accused the minister of 'inciting hatred', after he defined women as 'adult human females'. The activists were blocked by security as they tried to follow Mr Zahawi out of the campus building, as he left to get into his car, the Telegraph reported." – Daily Mail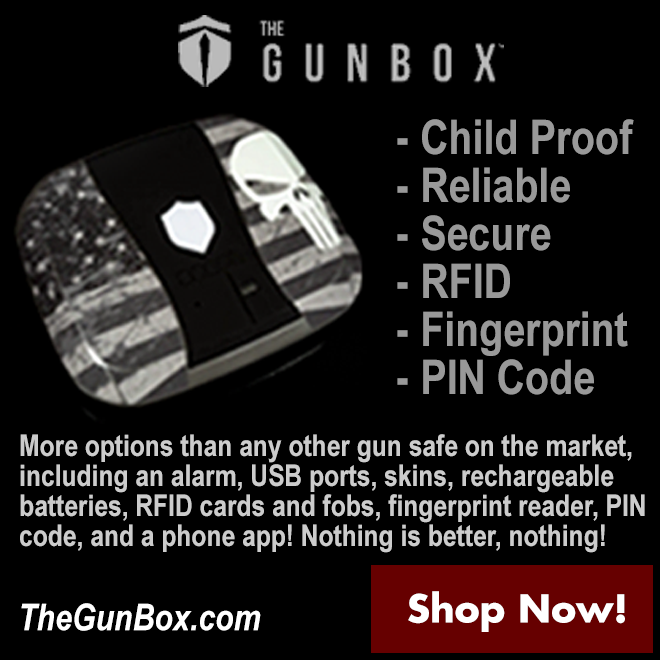 More schools:
Kwarteng's 'diluted' audit reforms
"The under-fire audit sector faces a long-awaited overhaul as the Government introduces a regulator – despite ministers being accused of watering down plans. Business Secretary Kwasi Kwarteng today launches his long-awaited response to a consultation on the future of auditors and corporate governance in the wake of a string of accounting scandals. Industry reform is being undertaken by the Government to slash the risk of sudden company collapses across Britain after high profile failures such as constructor Carillion and department store chain BHS in recent years. One of the aims will be to combat the dominance of the Big Four audit firms, with Kwarteng pledging to ban failing auditors from reviewing large companies' accounts." – Daily Mail
Blair and former prime ministers should not act as political 'figureheads', says Balls
"Ed Balls has said former prime ministers such as Tony Blair and David Cameron should not attempt to return as "figureheads for the next phase of politics". The former cabinet minister's comments addressed Blair's upcoming Future of Britain conference, which is seen as an attempt to reinvigorate centrist politics in the UK by taking inspiration from the success of La République En Marche, the recently created centre-left party that brought Emmanuel Macron to power in France. Balls warned that the rise of polarised parties that were reluctant to work together made these "dangerous times for politics", adding that the UK and France were "not in a politically healthy place", while the US was "deeply divided as well"." – The Guardian
DUP again blocks appointment of Northern Irish assembly speaker
"Northern Ireland's largest unionist party has blocked the appointment of a speaker at the Stormont assembly for the second time since regional elections this month to press its demands for sweeping changes to the region's post-Brexit trading arrangements. Legislators were recalled to Stormont after a successful petition from Sinn Féin, the largest party. But the Democratic Unionist party failed to support the election of a speaker, as it had done on May 13, ensuring local politics remained paralysed. Unless a speaker is elected, the power-sharing executive, which will be led by a Sinn Féin first minister and a DUP deputy first minister, cannot take office." – FT
News in Brief:
Click this link for the original source of this article.
Author: Conservative Home
---
This content is courtesy of, and owned and copyrighted by, http://www.conservativehome.com and its author. This content is made available by use of the public RSS feed offered by the host site and is used for educational purposes only. If you are the author or represent the host site and would like this content removed now and in the future, please contact USSANews.com using the email address in the Contact page found in the website menu.