Johnson 1) The Prime Minister 'plans bonfire of EU laws' to try and appease rebellious Tory backbenchers after Partygate…
"Dozens of EU laws are set to be repealed this year as Boris Johnson seeks to win back the support of Conservative MPs who worry that the Government is drifting in the wake of "Partygate". The Prime Minister is battling to turn around his flagging poll ratings and persuade Leave voters that he is making the most out of the opportunities presented by Brexit. This week Mr Johnson will formally announce plans to allow all goods to be sold in imperial measures instead of metric, in a move derided by critics as "nostalgia". But Cabinet ministers are drawing up a raft of further-reaching changes to convince the public that leaving the EU will allow Britain to overhaul its regulatory regime and out-compete European countries. Jacob Rees-Mogg, the minister for Brexit opportunities, is leading the efforts alongside the Remain-voting innovation minister George Freeman." – The I
>Today:
Johnson 2)…as Zahawi and he consider lifting the ban on new grammar schools…
"Ministers are considering whether to overturn the ban on new grammar schools, despite opposition from civil servants, The Telegraph understands…There are growing calls from Red Wall MPs to bring back grammars, which they argue are crucial to the levelling up agenda, and point out that half of the UK's 163 grammars are in London and the South East, while the North East has none…However, officials at the Department for Education (DfE) insist there are no current plans to lift the current restrictions… "There are some in government who are open to exploring this," a Whitehall source told The Telegraph. "Nadhim Zahawi [the Education Secretary] has quite a lot in his constituency and sees that they are very good. But civil servants at the Department for Education are very down on it." – The Daily Telegraph
>Today:
Johnson 3)…and as Lewis says Tory rebels should ditch their plans to oust Johnson 'for the good of the nation'

"Tory rebels were last night ordered to abandon their attempts to oust Boris Johnson for the sake of the country. Cabinet ministers rallying around the Prime Minister warned plotters that a challenge to his leadership would fail. Under Conservative Party rules, Mr Johnson will face a confidence vote among Tory MPs if 54 write to Sir Graham Brady, the chairman of the backbench 1922 committee, demanding one be held. The PM's critics would then need more than half of the party's MPs to back removing him. Brandon Lewis, the Northern Ireland Secretary, said yesterday he does not believe the rebels have the numbers to call a confidence vote. He told Sky News's Sophy Ridge on Sunday: 'I don't think it is in the interests of the country, I don't think it is in the interests of the Conservative Party."" – The Daily Mail
>Today:
>Yesterday:
Sunak and Patel laud post-Brexit push for the world's top graduates
"Graduates from the world's top universities, including Harvard and Yale, will be eligible for visas to work in Britain under a new post-Brexit immigration drive to "put ability and talent first". On Monday, the Government will launch its "high potential individual" route to attract the "brightest and best" graduates from the world's most prestigious overseas universities to come and work in the UK at the beginning of their careers… Priti Patel, the Home Secretary, said that the "exciting" new route was part of the Government's ambition to "put ability and talent first, not where someone comes from". Rishi Sunak, the Chancellor, said it would enable the UK to grow as an international hub for innovation, creativity and entrepreneurship." – The Daily Telegraph
>Today:
Foges: How much immigration can Britain sustain?

"A million people: roughly the number living in Birmingham. The populations of Edinburgh and Cardiff combined. Or Plymouth plus Southampton plus Blackpool plus Belfast. Just over a million people is also the number of foreign citizens offered visas to live in the UK last year. Home Office statistics released last week show significant rises from pre-pandemic times. Work visas are up 50 per cent from 2019-20, study visas up 58 per cent, visas granted for family reasons up 63 per cent. A Home Office spokesman says: "The government has delivered on its promise to the British people to take back control of our immigration system." This version of "taking back control" is different, I imagine, from that anticipated by millions of Brexit voters." – The Times

Dorries calls for probe into 'distressing scenes' at Champions League final
"The UK has called on European football's governing body to launch a formal investigation following the Champions League final, after reports emerged of violent clashes and the use of tear gas by the French police against British fans in Paris. Saturday's game between Liverpool and Real Madrid, held at the Stade de France, was delayed by 35 minutes as French authorities struggled to manage the crowd outside the stadium… The French government and Uefa, European football's governing body, accused Liverpool supporters of misbehaving. Nadine Dorries, culture secretary, described the "footage and accounts from Liverpool fans" as "disturbing", adding that it was in the "interests of everyone involved to understand what happened and to learn lessons" from Saturday's events." – The Financial Times
Ukraine 1) Kwarteng delays closure of coal-fired generations over fear of gas shortages caused by Ukraine war

"The Times has been told that the government's "reasonable" worst-case scenario, which has been drawn up by officials from across Whitehall, says that there could be widespread gas shortages if Russia goes further in cutting off supplies to the EU. A minister said the briefing suggested that electricity could have to be rationed for up to six million homes at the start of next year, mostly at peaks in the morning and evening. The curbs could last more than a month, causing energy prices to rise again and leaving GDP lower than forecast for years to come. Kwasi Kwarteng, the business secretary, has written to the owners of Britain's three remaining coal-fired power stations to ask them to stay open for longer than planned. They were due to close in September under plans to phase them out entirely by 2024 to reduce emissions." – The Times
Ukraine 2) Germany 'breaks its promise' to give Kyiv more heavy weapons
"Germany has reduced military support for Ukraine "to a minimum" prompting accusations that it has reneged on its pledge to provide heavy weaponry. Following Russia's invasion of Ukraine in February, Olaf Scholz, the German chancellor, reversed a historical policy banning the provision of arms to conflict zones and authorised the shipment of anti-tank and anti-aircraft weapons. However, since March 25, Germany has sent only two arms packages to Ukraine, according to documents seen by Die Welt. The shipments included 4,600 anti-tank mines, machinegun parts, radios, hand grenades and other explosives. On two occasions, once in April and once this month, Ukraine wrote to the German government urgently requesting tanks and armoured fighting vehicles, the newspaper reported. However, despite assurances that Berlin would provide heavy weapons, deliveries are yet to arrive." – The Times
>Yesterday:
Lawson: When even rail chiefs are working from home, what folly to spend tens of billions on HS2

"Well, this is embarrassing. While telling the country in February that 'encouraging businesses and commuters to take the train will boost the economy, helping to get the country back on track', the Rail Delivery Group is simultaneously informing its own staff: 'All we ask is that you do a minimum of two days a week in the office, the rest of your time can be working from home.'… Whether you approve, disapprove or are indifferent, the big move towards working from home (WFH) is a permanent feature, long outlasting the period when it was compelled by the Government as part of the response to the pandemic… But is the Government smelling the coffee? In particular, does it see the implications for the HS2 project?" – The Daily Mail
>Yesterday:
Labour 1) Dodds and Creasy highlight conflict within Labour over whether women can have penises…
"Labour MPs are at war again — over whether a woman can be born with a penis. After prominent backbencher Stella Creasy declared they could, a party boss stepped in to slap her down. Ms Creasy told the Telegraph: "Do I think some women were born with penises? Yes. But they are now women and I respect that." And she added: "Of course biological sex is real. It's just not the end of the conversation." But Labour chairperson Anneliese Dodds hit back, telling Sky News: "There are trans women who have made a transition in their gender. But sex is not the same as gender." The row comes after Labour leader Sir Keir Starmer famously dodged the question, refusing to say if he believed a woman could have a penis." – The Sun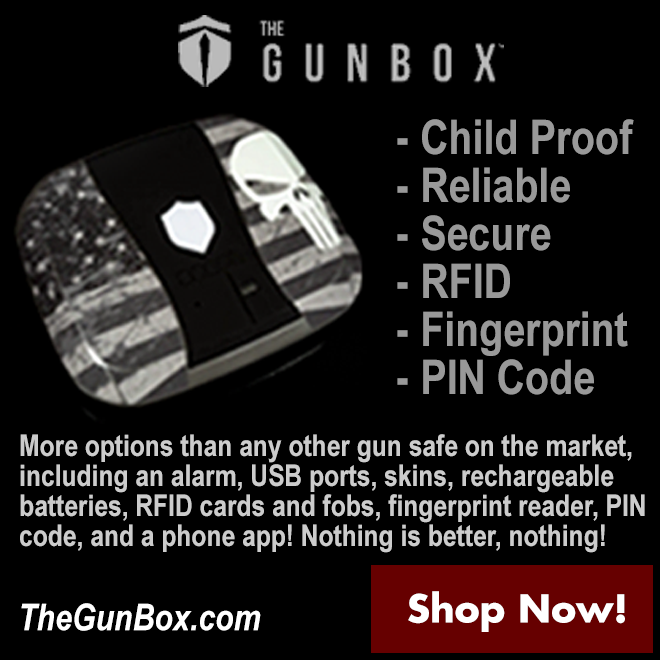 >Yesterday:
Labour 2)…as the Opposition calls for an inquiry into 'alleged second event' at Number 10 hosted by Carrie Johnson

"Labour has called for an investigation into leaked text messages suggesting there was a second gathering in Boris Johnson's Downing Street flat during lockdown, held by his wife, Carrie, on his birthday. The emergence of new evidence of an event hosted on 19 June 2020, which was not mentioned in the Partygate report by Sue Gray, sparked accusations of a cover-up and calls for No 10 to "come clean". The event has not been denied, but Carrie Johnson's spokesperson said that Gray had been made aware of the texts "as part of her exhaustive inquiry into alleged breaches" of Covid rules. They added: "Staff were given ample opportunity to present evidence including these messages, and all relevant information was passed to the Metropolitan police for investigation." – The Guardian
News in Brief:
Click this link for the original source of this article.
Author: Conservative Home
---
This content is courtesy of, and owned and copyrighted by, http://www.conservativehome.com and its author. This content is made available by use of the public RSS feed offered by the host site and is used for educational purposes only. If you are the author or represent the host site and would like this content removed now and in the future, please contact USSANews.com using the email address in the Contact page found in the website menu.