The following article, Scaros: Don't Be So Sure Bumbling Brain-Dead Biden Won't Win Re-Election, was first published on Flag And Cross.
Exactly two years ago it became increasingly likely that Brain-Dead Biden would pull away from the rest of the Democratic presidential hopefuls and win that party's nomination.
I can still remember hoards of Donald Trump supporters relishing the opportunity for Trump to debate circles around Biden. Since Trump had done such a number on Hillary Clinton, they figured, Biden would be child's play.
"The guy can't say an entire sentence without fumbling the words, and he hides in his basement all the time," Trump's fans bellowed. "There's no way Trump's not going to destroy him." But there was.
The first debate encapsulated how Americans felt. Trump was tough, sharp and aggressive, whereas Biden was soft, weak and at a loss for words. But Trump also came across as a bully, and Biden looked like an old man being picked on and berated.
Some Americans preferred the strong albeit overbearing blowhard who imposed his will. After all, they figured, isn't that the kind of leader America needs to stand up to Vladimir Putin and Xi Jinping? But other Americans — more of them, despite what some skeptics contend — preferred the overmatched old man. To them, being civil is a more important presidential qualification than being strong or sharp.
If you're a Trump supporter or otherwise a Republican, you might be inclined to think that there's little chance, if any at all, that Biden can win re-election in 2024. First, there's speculation that his cognitive skills have eroded so much that he might have to resign before the end of this term, let alone run for a second.
Even many who think Biden will indeed run again don't give him much chance of winning given rampant inflation, the southern border crisis, and the perception that he is entirely incapable and/or unwilling to rein in the radical woke left.
That's certainly a plausible argument, and one I'd be inclined to support confidently — if I thought enough Americans thought that way. But I recognize there's another perspective out there, which is also widely supported.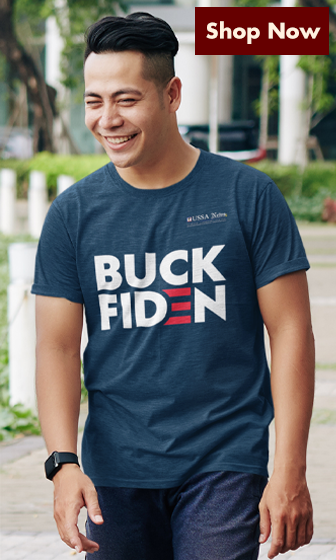 #firefly-poll-container input[type=submit] { padding: 10px; }
#firefly-poll-results-yes { background-color: lightgrey; white-space: nowrap; margin-bottom: 5px; border-radius: 4px; padding-left: 5px; }
#firefly-poll-results-no { background-color: lightgrey; white-space: nowrap; border-radius: 4px; padding-left: 5px; }
.firefly-poll-question { font-weight: bold; font-size: var( --big-font-size ); }
.firefly-poll-disclaimer { font-size: var(--smallest-font-size); }
@media ( max-width: 768px ) { #firefly-poll-container { width: 90%; margin-left: 20px; } }