A few years ago, one of the firefighters in Manchester, presented a program for the schools that they believed would curb drug use among the Manchester students.
Drug abuse is impacting cities and communities at an alarming rate, so it makes sense that communities want to address this problem head on. But what happens if the programs you use in schools, has the opposite effect on the children you are trying to reach? What if, what they present to the children, makes them even more curious about the risky behavior?
During the firefighter's presentation, he mentioned how they told the kids that the internet can teach you how to make fentanyl. That's all I needed to hear. I knew that someone didn't do their homework. If they are telling kids where to go to learn how to make a dangerous drug, some kids will actually do that.  You have to wonder about the people who put these programs together. They may mean well, but the consequences can be deadly. Some kids will ignore the dangers and instead, take that information, and find a way to make the deadly drug, and use it.
I've been warning about how society has put schools in charge of a child's mental health. The Useless CDC also has plans to turn our schools into mental and medical facilities. What can go wrong? A lot, and I explained here.
In this interview in People Magazine with a reality tv star, Crystal Kung Minkoff opens up about how a program on bulimia in school caused her to become a bulimic:
On the latest episode of Real Housewives of Beverly Hills, Crystal Kung Minkoff decided to share a part of her life that she doesn't typically talk about — her longtime battle with bulimia.
The new housewife, 35, shared with her castmates that she's "a recovering bulimic."
"And I say recovering because I don't know what it's like to be any other thing," she said.
Kung Minkoff explained to the other women — Lisa Rinna, Dorit Kemsley, Sutton Stracke, Kathy Hilton and Kyle Richards — that she started struggling with disordered eating at age 11, and added in a confessional interview that she learned about bulimia after watching a video about eating disorders in school.
As you can see, her introduction to an eating disorder at school has had a life-long devastating impact on her life.
Some of these problems were highlighted the other night a Londonderry's school board meeting. It starts out with a school administrator explaining the process of how books are approved when they are placed in the school library. But we've heard about this process before. The bottom line is, even if you have librarians working in the school choosing these books, the buck stops with the leaders. The Superintendents and Principals do share some of the responsibility when it is determined that something has run afoul. Any attempt to point their finger in a different direction, shows poor leadership. Take responsibility and fix the problem, stop making excuses.  (Watch 51:28)
Londonderry is the same district that currently utilizes what they refer to as the "committee of truth." This is where the district office and administration can refute claims made by parents, but offer no opportunity to have a back and forth discussion. The police and parent-facing cameras are also being utilized at the school board meetings, which has been described as an intimidation tactic.
One parent pushed back during the school board meeting, (1:16:00) and addressed the importance of sharing concerns at these public meetings. She has young children, and has to decide where to send her children to school.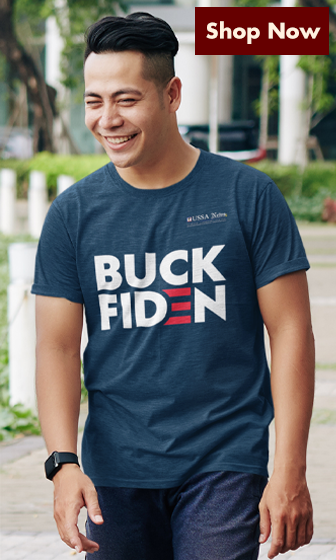 Other parents are saying that they are being told not to bring their concerns to the public meetings, and instead have them handled quietly. Is this a way to build trust in the community? Hardly. Someone needs to eat some humble pie, and realize that what they are doing, isn't working well.
Londonderry is experiencing big problems, and that tends to start from a lack of poor leadership. Is anyone trying to bridge this gap? Who has extended an olive branch to these parents who have genuine concerns about what is going on in this school district?
But the worst part of all of this is when parents began reporting about a book that was given to a child who is experiencing serious mental health issues. (1:00:05) This child, who is 12 years old and in 7th grade, was given the book called SUICIDE / Opposing Viewpoints, to read.  As his mother explains, in tears, she has had to completely rearrange her home based on the depression, anxiety, cutting and suicidal thoughts her son has been having over the last few years. She had to remove medication, sharp objects and anything that he could possibly use to harm himself.(1:18:00) The school administrators and teachers have been made aware of this situation, so how is it possible that a book on suicide was made available to him? Who is watching out for these children?

This courageous parent even said she will not be returning this book to the school because she didn't want any other child to have access to it. Could this book cause potential harm to all children in Londonderry? I don't think anyone believes that, but you can see that this book caused a big threat to this one child. This parent taught administrators earning 6-figure salaries how to do their job. She refused to make something dangerous available to the rest of children in Londonderry.
Each parent still has the ability to purchase this book or visit a local public library if they want their children to read it. But in a public school, parents do not always have the ability to monitor what their children are choosing to read, or what is assigned to them by the teacher.
Parents are challenging books that are available to their children in their public schools. Whether it be sexualizing children and grooming children for predators, teaching them how to make dangerous drugs, or any other social ill, the one-size-fits-all approach to fixing these problems can prove to be dangerous and deadly.
These are mistakes that parents cannot afford. They are too dangerous for our children.
This is a balancing act. You want to make as many books available for children to read, but even the entertainment industry has ratings for children. A book on suicide for a 12 year old child?  After the news is reporting about the increase in mental health problems among children post-pandemic? Who thought this was a good idea? Does that sound like someone who should be in charge of children?
Parents still have access to the local libraries and the internet if they feel the material is appropriate for their child. This isn't about denying your child information, this is about what to offer all of the children in a public school. In this case, school officials are lucky this story doesn't have a tragic ending to it.
Londonderry is in big trouble. This serious incident just exposes more issues that are happening in this school district, and the lack of leadership needed to make improvements. The leadership in the school and on the school board, has tried to beat back parents instead of extending a much needed olive branch. These are good parents who want the best for their children, they are not neglectful or abusive parents.
A good leader will work to build a bridge so that parents who hold a different viewpoint or worldview are not excluded from this school system. An appreciation for diversity means you also accept and work with all of your families.
It was good to see the other families rally around this parent during the school board meeting and afterwards. Let this be a lesson to those involved in the school–you avoided a situation that could have ended in tragedy, learn from it.
The post Londonderry Child Put in Harms Way at School appeared first on Granite Grok.
Click this link for the original source of this article.
Author: Ann Marie Banfield
---
This content is courtesy of, and owned and copyrighted by, https://granitegrok.com and its author. This content is made available by use of the public RSS feed offered by the host site and is used for educational purposes only. If you are the author or represent the host site and would like this content removed now and in the future, please contact USSANews.com using the email address in the Contact page found in the website menu.