There's a crisis in America and the Biden administration doesn't want to talk about it. At the end of April, 40 percent of the top-selling baby formula products were out of stock at American retailers. Since then, things have only gotten worse.
Those not acquainted with newborn life may have missed the bare shelves in the baby aisle, but mothers unable to breastfeed did not. Up to 32 percent or more of American women can't or do not breastfeed (and 60 percent quit early), relying exclusively on formula to feed their babies.
Indiana mother Mandi Hall relies on specialized, brand-name formula to feed her two-year-old son with health problems. She says she's terrified that soon she won't have what he needs to eat. She's not alone. Those with premature babies who spent time in the NICU, and others who have strict formula sensitivities, are growing more worried by the day. One NICU mom admitted to me that she has attempted to "hoard" the formula she needs out of fear that it will completely run out.
Others, already struggling to pay the bills, can't even get help from WIC (the Special Supplemental Nutrition Program for Women, Infants, and Children). "He has a milk allergy," said Mackenzie Kottke of her ten-month-old son. "We had to switch to Nutrigemen and that has been so hard to find. When I address it with WIC, they say there is nothing they can do."
Ironically, the formula shortage comes as Americans are debating the merits of legally killing pre-born babies in the womb, just months younger than those who urgently need this nutrition.
It's ironic, isn't it? Yet consider how the youngest and most vulnerable among us have been treated over the last two years. Despite numerous studies showing the harms of masking young children, we continued to force them to mask. Despite evidence that virtual schooling was crushing them, we kept some children out of schools for over a year. Despite skyrocketing rates of depression and anxiety in children suffering from isolation overload, we kept them behind locked doors.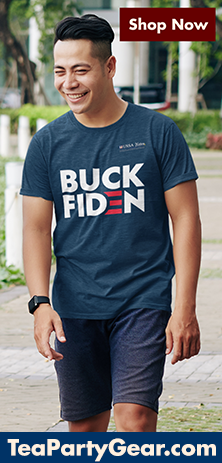 Children's needs are often last on the list of national priorities. Parental relationship fulfillment and progressive social ideology always trump the well-being of children in today's secular culture. And how often did you see the mainstream media discussing the child abuse of masking two-year-olds, who are now far behind the developmental curve? It didn't happen. They also did a fantastic job proclaiming the adversity that young children brought on families. Kids, what a pain! And now they want to eat? Blame the supply chain. Nothing to see here.
White House Press Secretary Jen 'Pspin' Psaki did say they are "working around the clock" to find a solution, but that hardly makes a mom feel better during a midnight feeding. The supply chain issue is nuanced and related to worldwide Covid-related backups, but most never dreamed they'd be struggling to feed their children.
Illegitimate President Biden gave a speech earlier this year criticizing healthy, unvaccinated 25-year-olds, but he's yet to advocate for babies in real danger of nutrition deficits. Last week, the president did mention babies to the press — but only to justify killing them in the womb. How about addressing the ones who managed to survive pregnancy?
Lauren McLamb, a mom who had a preemie baby last month and could not breastfeed, is struggling to procure Similac Neosure at "CVS, Target, Walmart, Foodlion, IGA or anywhere."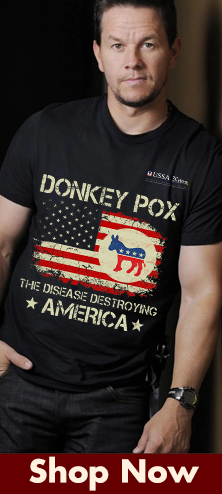 Will the administration step in to provide funding for expensive formula from overseas or double-priced, pre-mixed formulas for these moms? Will they provide up-to-date transparency on how they are making this a top priority? Will they remind an ignorant public that breastfeeding isn't something everyone can do? Will they proclaim the dangers of homemade formula and start an advocacy campaign to restore formula nationwide?
The whole situation has a communist flavor. Scenes of poor Cuban mothers clutching limp starving babies as they desperately wait for formula come to mind. That may be dramatic, but the smallest of human lives are clearly the last priority for pro-choice Democrats. Just weeks ago, they were okay with these same formula-needy NICU babies being killed just for residing on the other side of the birth canal. Why would we expect them to advocate for moms now?
The post Biden's baby formula shortage appeared first on The Spectator World.
Click this link for the original source of this article.
Author: Ericka Andersen
---
This content is courtesy of, and owned and copyrighted by, https://spectatorworld.com and its author. This content is made available by use of the public RSS feed offered by the host site and is used for educational purposes only. If you are the author or represent the host site and would like this content removed now and in the future, please contact USSANews.com using the email address in the Contact page found in the website menu.