While the political earthquake continues in the United States, an actual war is still raging on in Ukraine.

If you can believe it, it has been ten weeks since Putin started the actual invasion. Remember when the conventional wisdom thought that Kyiv would be "sacked" if Russia invaded? How times have changed. And the person who knows just how the tides of war have shifted against him is none other than Belarus strongman and Putin ally Alexander Lukashenko. Lukashenko likely thought the same as everyone else – Russia was going to run right over Volodymyr Zelensky and Ukraine, and he would be lucky enough to be standing next to Putin when it happened.
Well, let's just say that Lukashenko isn't exactly bragging on the might of the Russian military at the moment.
Lukashenko said Moscow, which launched the invasion of Ukraine on Feb. 24 — partly from his territory — had to act because Kyiv was "provoking Russia."

"But I am not immersed in this problem enough to say whether it goes according to plan, like the Russians say, or like I feel it," he said, speaking at Independence Palace in Minsk. "I want to stress one more time: I feel like this operation has dragged on."
The Associated Press got a sit-down interview with Lukashenko, who is not known for his love of a free press (remember when he forced down a commercial airline jet just to get at a journalist?). While the president-for-life is still not giving up on Russia, he clearly knows that the war has not gone the way that Putin said it would.
The 67-year-old president struck a calm and more measured tone in the nearly 90-minute interview than in previous media appearances in which he hectored the West over sanctions and lashed out at journalists."

"We categorically do not accept any war. We have done and are doing everything now so that there isn't a war. Thanks to yours truly, me that is, negotiations between Ukraine and Russia have begun," he said."

Lukashenko said using nuclear weapons in Ukraine was "unacceptable because it's right next to us — we are not across the ocean like the United States."

"It is also unacceptable because it might knock our terrestrial ball flying off the orbit to who knows where," he said. "Whether or not Russia is capable of that — is a question you need to ask the Russian leadership."

Russia "can't by definition lose this war," Lukashenko said, noting that Belarus is the only country standing by Moscow, while "as many as 50 states have joined forces" on Ukraine's side."

He added that Putin isn't seeking a direct conflict with NATO, and the West should ensure that one doesn't happen."

"He most likely does not want a global confrontation with NATO. Use it. Use it and do everything for that not to happen. Otherwise, even if Putin doesn't want it, the military will react," the Belarusian leader warned."

Lukashenko called Putin his "big brother" and said the Russian leader doesn't have "closer, more open or friendlier relations with any of the world leaders other than the president of Belarus."

It's clear from this interview that Lukashenko knows that Russia is on the outs with the rest of the world, and he's trying to hedge his bets just a little without really ticking Putin off. And also look how Lukashenko attempts to shift the blame from Putin to the military, as if the military would take on NATO without Putin's direct order if the West gets too involved with Ukraine. Lukashenko knows that won't actually happen – he's trying to give Putin an out if it does. The other deeply illustrative thing that Lukashenko says is that Russia "can't by definition lose this war." This is true, because Russia needs to find a way to "win" or there really will be a revolution that takes Putin and his cronies out.
Will Mariupol be enough of a "win" to allow Putin to save face? While some civilians were evacuated from the Azovstal steel plant with the help of the UN, Ukraine claims that more remain – and that now Russia has breached the underground tunnels of the plant itself.
Some 2,000 Ukrainian fighters, by Russia's most recent estimate, were holed up in a maze of tunnels and bunkers beneath Mariupol's sprawling Azovstal steelworks. A few hundred civilians were also believed trapped there."

"There are many wounded (fighters), but they are not surrendering," Ukrainian President Volodymyr Zelenskyy said late Thursday in his nightly video address. "They are holding their positions."

He said the attack was preventing the evacuation of remaining civilians."
The Russians managed to get inside with the help of an electrician who knew the layout, said Anton Gerashchenko, an adviser to Ukraine's Internal Affairs Ministry."

"He showed them the underground tunnels which are leading to the factory," Gerashchenko said in a video posted late Wednesday. "Yesterday, the Russians started storming these tunnels, using the information they received from the betrayer."

The Kremlin denied its troops were storming the plant."
The remaining fighters at the Azovstal plant have vowed to not surrender. The steel plant may well become the Ukrainian version of the Alamo. If the Russian military is, in fact, fighting a pitched battle in the bowels of the plant, and they do seize this last remaining holdout in Mariupol, will it be enough for Putin to claim a victory and back down? The city has been under siege for almost the entire invasion, and was ordered to surrender over seven weeks ago. The fact that anyone remains alive and fighting is a testament to the will of the Ukraine people.
Lukashenko sounds like he is admitting the isolating reality of the situation, and trying to give Putin a hint to find a way out. Mariupol may be sacrificed, but if their sacrifice opens up an end to the active fighting in the war, would it be worth it?
Featured image via Leonhard_Niederwimmer on Pixabay, cropped, Pixabay license
The post Ukraine: Lukashenko Hedges, Mariupol Battle Spreads appeared first on Victory Girls Blog.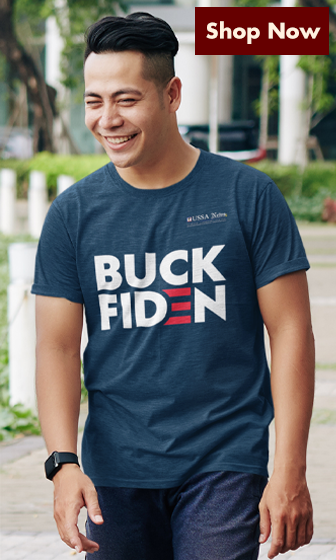 Click this link for the original source of this article.
Author: Deanna Fisher
---
This content is courtesy of, and owned and copyrighted by, https://victorygirlsblog.com and its author. This content is made available by use of the public RSS feed offered by the host site and is used for educational purposes only. If you are the author or represent the host site and would like this content removed now and in the future, please contact USSANews.com using the email address in the Contact page found in the website menu.