12.30pm
The Conservatives have lost control of Maidstone. They lost two seats – one to Labour and one to the Green Party. The Conservatives are still the largest party on the Council with 27. councillors followed by the Lib Dems with 12 and ten independents.
Labour have gained Rossendale from no overall control, taking  a couple of seats from the Conservatives. Labour was already the largest party.
What of the curious incident of the Ministerial resignation? Or the curious incident of the tweet showing no confidence letter being sent in to Sir Graham Brady? The dogs haven't barked, at least yet. There has been plenty of speculation that really bad results would be a catalyst to bring down Boris Johnson. The results don't appear to be bad enough, in the mind of Tory MPs, to have provoked such a response.
12.00pm
Some early efforts are being made to extrapolate projected national vote share on the basis of the results so far. When these seats were last contested in 2018 the Conservatives were a point ahead on that estimate. The above graph would suggest that this time Labour might end up two or three points ahead – so a bit behind their opinion poll ratings.
John Rentoul argues in the Independent that these vote shares in a General Election would mean Sir Keir Starmer becoming Prime Minister. The basis of that is that in a hung Parliament Labour would be much better placed to form a coalition.
The Conservatives have held Welwyn Hatfield – losing a seat to the Lib Dems so far.
Havering is still under no overall control. But the Residents Association has overtaken the Conservatives as the main party.
11.30am
We have a result from Swindon. The Conservatives held the Council and gained a seat. There are now 34 Conservative councillors to 17 for Labour. So not very exciting. But in a General Election, these are the sort of constituencies that Labour needs to gain. Before 2010 they held Swindon North and Swindon South.
Apart from the dramatic losses of Barnet, Wandsworth and Westminster the Conservatives generally had smaller setbacks elsewhere in London.  They lost seats in Camden, Richmond, Redbridge, Ealing, Hillingdon and Waltham Forest. But gained seats in Brent – as well as Enfield noted below.
Oliver Dowden, the Conservative Party Chairman, has told BBC Breakfast voting had taken place against a "difficult backdrop" for the government, adding: "We've had some difficult results and we can see that in London." But the outcome so far did not "demonstrate that Labour has the momentum to form the next government", he said.
11.00am
Not many results yet from today's counts. But some indications starting to emerge. Sir Ed Davey, the Lib Dem leader, believes his party will win in Somerset. This would be a significant recovery for them in an area where they have been strong in the past.
Turnout is generally reported been lower than usual even for council elections. Many Conservatives have abstained rather than switch to another party. This give the Conservatives some hope for the next General Election. In areas where it is a Conservative/Labour fight the mathematical impact of a million Conservatives abstaining is the same as half a million Conservative voters switching to Labour. But it is probably easier to persuade those million abstainers to vote Conservative again then it would be to win back half a million of them from Labour.
Patrick O'Flynn tweets that he is "starting to pick up chatter that Labour is being run very close in the huge Middleton Park ward in central Leeds by the SDP."
9.30am
Good morning.
There have been lots of results but there are lots more counting today. The Press Association has produced a schedule of the time results are expected here. This will be based on what the returning officers have told them. Usually these timings are a bit optimistic. They reflect ambitions of returning officers of what will happen if all goes smoothly. But in practice there is the odd hitch along the way. A general rule is to expect the result aboutan hour later than the time claimed. A bit like having builders in and the work on your house takes a week longer than it is suppoed to. Paul has already covered the results from overnight.
Just as Eric Morecambe reflected on "playing all the right notes, but not necessarily in the right order" for elections it is not just about how many votes but gettng them in thr right places. So far in terms of vote share and the number of councillors the Conservative losses have been more modest than some predictions (down 122 overall in the number of councillors according to the latest tally.) Labour's net gain in councillors have been very modest at 34. But they have come in the right places. Barnet, Southampton, Wandsworth and Westminster are high profile Labour gains. They lost a seat in Sunderland but still hold the Council – so what would have been a shock loss was averted. They lost eight seats to the Conservatives in Enfield – but not the control of the Council. Losing Hull to the Lib Dems is a significant setback for them though. Will Labour's luck hold today? In Croydon? In Harrow?
Labour won the new council of Cumberland – with a large majority. Mark Wallace notes all three of the MPs for this area are Conservatives. So that is significant – although it has not gained much attention in the media as it doesn't constitute a "gain".
Professor Sir John Curtice says that outside of the capital Labour's vote share is actually down compared to 2018 on the results so far. If the results from last night were reflected in a General Election he doubts that Labour would even emerge as the largest party – let alone with an overall majority. He concludes that Labour are "probably somewhat disappointed" by this performance at this stage in the Parliament.
I suggested we look out for Green Party progress – given their opinion poll ratings are not far behind the Lib Dems.  They have 23 more councillors on the latest tally. So progress – but not a breakthrough.
Click this link for the original source of this article.
Author: Harry Phibbs
---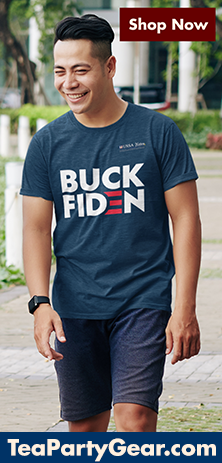 This content is courtesy of, and owned and copyrighted by, http://www.conservativehome.com and its author. This content is made available by use of the public RSS feed offered by the host site and is used for educational purposes only. If you are the author or represent the host site and would like this content removed now and in the future, please contact USSANews.com using the email address in the Contact page found in the website menu.