Democrat dirtbag Adam Schiff and Fake News CNN are getting sued by the whistleblower who exposed Crackhead Hunter Biden's laptop stirring up quite the controversy that some leftists tried to say was part of a Russian disinformation campaign, but ended up being real enough for this man to file a multi-million dollar lawsuit.
WATCH the video:
A Delaware computer repair guy revealed and exposed Crackhead Hunter Biden's laptop, then was forced to close his business, and ended up in exile in Colorado for about one year – is now taking legal action against Democratic Rep. Adam Schiff, CNN, and two news websites (Daily Beast and Politico).
The repairman, John Paul Mac Isaac, 45, has filed a multi-million-dollar defamation lawsuit against them and has claimed that they accused him of pushing Russian disinformation which ultimately lead to the close of his business, his reputation being ruined, and perhaps some other things as reported by the NY Post.
The man, who worked and lived in Delaware, was being constantly harassed by people, the media, and even some big tech moguls for about 18 months – all because the man wanted to expose the "truth" as he calls it.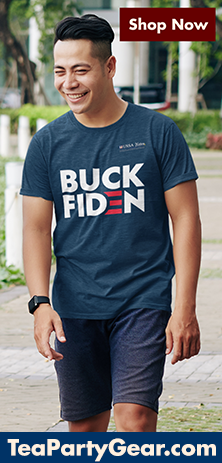 Mac Isaac told The Post: "After fighting to reveal the truth, all I want now is for the rest of the country to know that there was a collective and orchestrated effort by social and mainstream media to block a real story with real consequences for the nation…. This was collusion led by 51 former pillars in the intelligence community and backed by words and actions of a politically motivated DOJ and FBI… I want this lawsuit to reveal that collusion and more importantly, who gave the marching orders."
How did Mac Isaac get Crackhead Hunter Biden's laptop? Mac Isaac clams Crackhead Hunter Biden dropped it off for repairs back in April of 2019 and never returned to pick it up.
From there, Mac Isaac gave a copy of Crackhead Hunter Biden's hard drive to the FBI in December of 2019, then eventually (and somehow) found a way to let Rudy Giuliani know about it – who then gave a copy of it to the NY Post. This was all while Donald Trump was president and Brain-Dead Biden was constantly being ripped on because of Crackhead Hunter Biden's shady business activity – not to mention Brain-Dead Biden was running for president.
NY Post reported: "When The Post's first story broke in October 2020 — just three weeks before the presidential election — Twitter and Fake-Fact-Checker Facebook moved to censor it. Then Schiff (D-Calif.) and 51 former intelligence officials labeled the laptop Russian disinformation.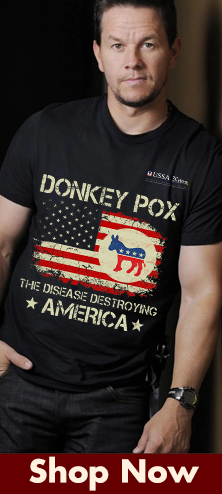 In the aftermath, Mac Isaac says, his business and reputation were ruined.
"Twitter initially labeled my action hacking, so for the first day after my information was leaked, I was bombarded with hate mail and death threats revolving around the idea that I was a hacker, a thief and a criminal," Mac Isaac said.
Schiff, who chairs the House Intelligence Committee, "has some explaining" to do, Mac Isaac insisted.
"Without any intel, the head of the intel committee decided to share with Fake News CNN and its viewers a complete and utter lie," Mac Isaac said. "A lie issued in the protection of a preferred presidential candidate."
Mac Isaac said he's since endured false accusations of being a Russian spy and a "stooge" for Russian President Vladimir Putin."
The lawsuit was filed in Montgomery County, MD and claims that Adam Schiff defamed Mac Isaac during an interview with Fake News CNN a few days after The Post started sharing some of the information from the Crackhead Hunter Biden laptop.
Further reporter by the NY Post: "In the interview with Wolf Blitzer, Schiff told the Fake News CNN host — without citing evidence — that he believed "the Kremlin" was behind a smear of Joe and Crackhead Hunter Biden.
"Well, we know that this whole smear on Brain-Dead Biden comes from the Kremlin. That's been clear for well over a year now that they've been pushing this false narrative about the vice president and his son," Schiff told Blitzer, according to the suit."
The lawsuit further claims that Fake News CNN suggested the laptop was connected to a campaign of Russian disinformation, and that by doing so, it helped damage Mac Isaac's reputation and business, which eventually was closed down as he spent a year in exile in Colorado.
NY Post continued with the report: "CNN's broadcast of the false statement accuses the Plaintiff of committing an
infamous crime, i.e., treason by working with the Russians to commit a crime against the United States of America by attempting to undermine American democracy and the 2020 Presidential election," the suit states.
Similarly, Mac Isaac accuses the Daily Beast and Politico of peddling disinformation about the laptop in two articles published on both sites."
Click this link for the original source of this article.
Author: Frank
---
This content is courtesy of, and owned and copyrighted by, https://mydailyfreedom.com and its author. This content is made available by use of the public RSS feed offered by the host site and is used for educational purposes only. If you are the author or represent the host site and would like this content removed now and in the future, please contact USSANews.com using the email address in the Contact page found in the website menu.