Putting a modern addition onto a traditional building ideally involves a certain sensitivity. Sure, you might go completely rad — the Michael Lee Chin Crystal at the ROM is one local example — but the results may not be universally embraced, nor even always successful. (The Crystal, as striking as it is in form, seems to work less well in the function part of the Modernist equation. It was, perhaps, never quite the optimum design for housing museum displays, and is currently undergoing yet another renovation.)
Toronto architect Warren Grossman actually studied under Daniel Libeskind, the Crystal's architect, at U of T some years ago. But when it came to renovating and expanding his own home, a splendid Old Ontario-style Georgian in North Toronto, he instinctively had something a little less radical in mind. But just how to approach the addition was a bit of a conundrum.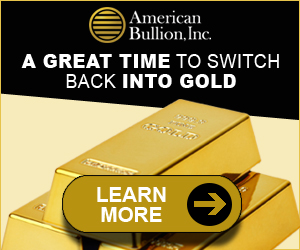 Do you strive for a literal copy of the stone exterior and linear proportions of the original — impractical at best, and at worst, inauthentic — or do you go with a completely new design? And how do you keep the two halves of the house from looking like they just sort of fell together?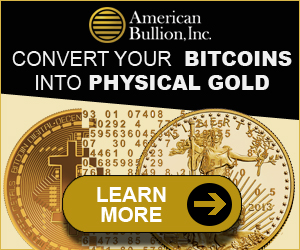 The house is actually much younger than it looks; it was built in 1932 for a prominent local family by B.H. Wright, a respected Toronto architect of the time. Among its most striking features are 24-inch stone walls, visible inside as well as out, from three different Ontario quarries: Muskoka, Owen Sound and Kingston, each with its own distinctive colour and pattern. The layout and finishing details were created with equal care, and Grossman felt it was worth the effort to update the house in a respectful way.
But for all its elegance, there were major issues. The plumbing and electrical services had never been modernized, and it was basically uninsulated. (Contrary to what you might think, he confides, untreated stone walls tend to absorb and intensify both winter cold and summer heat.) While it was so intelligently laid out that it didn't feel at all cramped, it was actually rather small, especially given its generous lot size. And the family had certain requirements: a state-of-the-art kitchen for Grossman's wife, who is a professional chef, room for entertaining, and a better relationship to the back garden.
Installing new plumbing, heating ventilation and air conditioning and wiring was something of an engineering challenge, since the stone walls were exposed on the interior. The solution was to build out from the stone, and in some cases, actually carve channels into it for mechanicals. The plaster walls were equally puzzling; the original featured high-end horsehair-reinforced plaster, beautiful but worn out. Rather than ordinary drywall, the walls were updated with a special kind of plaster-coated board, topped with a finish coat applied onsite. "The finish is very polished, almost like Venetian plaster," he says. And the original interior details — deep baseboards and other wood trim, panelled doors, brass hardware — were painstakingly removed, restored or replicated, and put back in place.
The front elevation of the house illustrates the careful blend of restoration and subtle updating that characterized the project. The original operable shutters and classic 8/12 and 6/6 sash windows were duplicated in modern materials. (The original window frames, made of Douglas fir, were still entirely sound and needed little more than scraping and fresh paint.) The half-round front stoop is new, but echoes the rounded portico roof and arched fanlight over the front door.
" data-medium-file="https://nationalpostcom.files.wordpress.com/2018/07/0714_ph_grossman_cover_mb_6a.jpg?w=300″ data-large-file="https://nationalpostcom.files.wordpress.com/2018/07/0714_ph_grossman_cover_mb_6a.jpg?w=640&h=480″ class="aligncenter wp-image-77446935 size-large" src="https://nationalpostcom.files.wordpress.com/2018/07/0714_ph_grossman_cover_mb_6a.jpg?w=640&h=480″ alt="" width="640″ height="480″ srcset="https://nationalpostcom.files.wordpress.com/2018/07/0714_ph_grossman_cover_mb_6a.jpg?w=640&h=480 640w, https://nationalpostcom.files.wordpress.com/2018/07/0714_ph_grossman_cover_mb_6a.jpg?w=150&h=113 150w, https://nationalpostcom.files.wordpress.com/2018/07/0714_ph_grossman_cover_mb_6a.jpg?w=300&h=225 300w, https://nationalpostcom.files.wordpress.com/2018/07/0714_ph_grossman_cover_mb_6a.jpg?w=768&h=576 768w, https://nationalpostcom.files.wordpress.com/2018/07/0714_ph_grossman_cover_mb_6a.jpg 1000w" sizes="(max-width: 640px) 100vw, 640px">
The addition, though, was a horse of another colour. "When I first started practicing, most people were renovating existing homes and adding traditional extensions rather than tearing down and rebuilding, or even building that many Modernist houses," Grossman observes. "But in the last few years, Toronto has become much more accepting of modern design, so I decided to go with something more contemporary.
"I saw it as a chance to contrast the openness and light of a new space with the more defined spaces of the old section, but in a way that actually enhances both areas. But then the challenge becomes," he adds, "how do you make a modern space feel cozy?"
Clues to the answer actually lay, in part, in the old section itself: a warm palette of natural wood and stone, exposed details like structural Douglas fir beams that add human scale to the high ceiling of the kitchen, and long interior views and the play of sunlight.
But there was one major departure from the conventions of most early-20th century houses: to make the landscape a major part of the whole interior experience. What was once a rather modest back door leading to the garden is now an interior entrance to the addition, and the stone wall that once was the back of the house now acts as the backdrop for an expansive new kitchen and family room, each overlooking the garden through broad expanses of glass.
Just as Mr. Wright arranged walls and rooms to create space-expanding interior views, the new section uses bumpouts and glimpses around corners to produce the same effect. And of course, wide expanses of window — a luxury that the more formal styles of the past rarely allowed — add to the open feeling. This is particularly true in the master bedroom, with its treehouse-like view of branches; and in the family room, which features a shallow alcove at the front that allows for a corner window (another way to visually expand a small space), and sliding glass doors that open directly into the garden.
One way to play up the sense of comfort and flow lies in deliberately guiding light and views through the house. In the breakfast area bridging family room and kitchen, a small side window forms a perfect portrait of an old oak tree in the back yard; 12-by-12-inch frosted-glass "light niches" are strategically placed on interior walls to bring sunlight to ordinarily dark interior spaces, or on exterior walls to cast a shaft of sunlight onto a room's wall and floor. And at the top of the main stairway, an oval-shaped "light tube" that rises to a skylight in the roof, is ingeniously designed to bounce sunlight throughout the upper hallway and rooms below.
But for all its sleekness, the new section is not without its share of pure aesthetics, another way of adding warmth. One of the most interesting details comes where the addition extends out at the side of the house, in a cantilevered triangle over the side door and car port. High above, a deep eave shading a second-floor corner window (a favourite form of Grossman's, which he calls an "eyebrow") rhymes with the cantilever.
It's a playful bit of geometry that both sympathizes and contrasts with the simple rectilinear form of the original Georgian house. In the rear elevation, there's a nod to tradition in the series of stepped rectangles that frame windows; the individual rectangles may be asymmetrical, but with their strong simple lines, the overall massing has a balanced look that, in a perverse way, also feels quite Georgian.
There's no mistaking which section is old and which new, but the transition is gentle; it's more like a cross-fade than a jump-cut. "We wanted to take advantage of things like this big, beautiful back yard, to open up the views and light in such a way that you feel the new section even when you're in the old. So the goal was to achieve a balance between the original and the new, in a way that makes both sections better.
"And above all, it's really a very warm and convivial house. You feel a sense of coziness, even in the midst of all this light and openness."
Visit the USSA News store!
Click this link for the original source of this article.
Author: Special to National Post
---
This content is courtesy of, and owned and copyrighted by, http://nationalpost.com and its author. This content is made available by use of the public RSS feed offered by the host site and is used for educational purposes only. If you are the author or represent the host site and would like this content removed now and in the future, please contact the USSANews.com administrator by using the contact form located in the top-left menu. Your request will be immediately honored. Please visit http://nationalpost.com for more terrific, conservative content. The owner of this website may be paid to recommend American Bullion. The content of this website, including the positive review of American Bullion, the negative review of its competitors, and any other information may not be independent or neutral.