The federal appeals court is allowing Texas to go ahead with a new law targeting sanctuary cities, allowing police to ask for immigration status during routine stops.
The Fifth Circuit Court of Appeals ruled on the side of Texans last night. The law is now in effect and is considered the best state-level law on the books to help local and federal authorities find, detain and deport illegal aliens.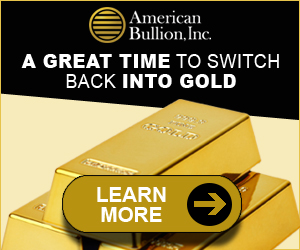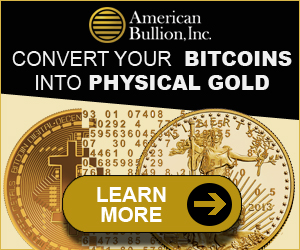 Texas Gov. Greg Abbott
The Governor of Texas announced the ruling on his Twitter feed:
BREAKNG: Texas Ban on Sanctuary City Policies upheld by Federal Court of Appeals. Allegations of discrimination were rejected. Law is in effect.

— Greg Abbott (@GregAbbott_TX) March 13, 2018
The "allegations of discrimination" that caused the lawsuit to take place were unfounded.
It was Gov. Greg Abbott who declared that passing the law was a priority during the last legislative session, and he signed the bill into law on a Facebook Live session.
Gov. Abbott is a supporter of open carry laws.
One Minor Change to Senate Bill 4
The Bill in question was written and passed last spring, prompting protestors to gather outside of the legislature in end of May to show their unhappiness with the law as proposed.
Senate Bill 4 was passed, and was written to allow local enforcement the freedom to ask about the immigration status of anyone they detain or arrest. The law allow punishes local elected officials and department heads who refuse to cooperate with Immigration, Customs and Enforcement officials. If these local leaders do not comply with requests to detain or turn over suspicious immigrants who are up for possible deportation, then they will be punished with financial penalties over $25,000 and jail time.
Further, SB 4 prohibits local officials from acting on policies that specifically go against the state-level and federal immigration laws. The original wording that prevented locals from "adopting, enforcing or endorsing" these policies was changed by the Circuit Court judge to read only "endorse."
Texan Attorney General Ken Paxton also gave a statement on the appeal, saying that "dangerous criminals shouldn't be allowed back into our communities" to commit further crimes.
Senate Bill 4 was passed on May 7th, 2017.
ACLU of Texas
The plaintiffs who wanted SB 4 struck down were represented by the ACLU of Texas are still trying to figure out what to do next, now that they've wasted untold millions of taxpayer's dollars trying to get the bill thrown out.
Another group, the Mexican American Legal Defense and Educational Fund (MALDEF) is also spitting angry over the law. MALDEF President Thomas A. Saenz said that the "battle against SB 4 is far from over."
He went on to say that his group will "pursue the most appropriate legal course to continue to challenge and restrict SB 4." He referred to it as an "horrific law [that] will ultimately find its rightful place in the dustbin of history."
The law had already been rattled around by a district level judge looking to block sections that dealt with local obligations to federal law enforcement. Other judges piled on in September who allowed the provision about complying with federal detaining authorities. They also agreed that law enforcement, right down to campus police officers are not able to be prevented by any other authority from complying with federal immigration agents.
The Tuesday decision was written by that same panel of judges who have been working since the autumn. They said that the case should go back to the district level judge who should then dismiss the case with the one exception discussed above.
Border Wall Now
Yesterday, Trump was in California to view prototypes for the new border wall he promised as a part of his election.
Over the next few years, Texas will become a haven for Americans looking to live among fellow citizens and legal visitors.
More from Texas: Anti-Shariah
Gov. Abbott might be the reason so many people have recommended that I move to Texas.
Abbot signed House Bill 45, or the "American Laws for American Courts" law last summer, which expressly prohibits state-level courts from using any foreign legal precedent or guidance. Specifically, the law is meant to prevent Islamic Sharia law from being used in any cases involving family issues.
As well, Ted Cruz recently secured his nomination to Senate. Republicans cast 1.5 million votes for Ted Cruz to go back to the polls in November, and the Democrat candidate received about one third as many votes from his own party.
Top goal of 2018 election cycle achieved: every member of #txlege @freedomfortx protected AND adding to the ranks! Congratulations to @mayes_middleton @Toth_4_Texas & more to come!

— Michael Q Sullivan (@MQSullivan) March 7, 2018
Sources: Associated Press, Fox News, Texas Tribune
The post US Appeals Court Uphold Texas Law Targeting Illegals appeared first on Joe For America.
Visit the USSA News store!
Click this link for the original source of this article.
Author: Hannah Bishop
---

This content is courtesy of, and owned and copyrighted by, http://joeforamerica.com and its author. This content is made available by use of the public RSS feed offered by the host site and is used for educational purposes only. If you are the author or represent the host site and would like this content removed now and in the future, please contact the USSANews.com administrator by using the contact form located in the top-left menu. Your request will be immediately honored. Please visit http://joeforamerica.com for more terrific, conservative content. The owner of this website may be paid to recommend American Bullion. The content of this website, including the positive review of American Bullion, the negative review of its competitors, and any other information may not be independent or neutral.