Democrat Conor Lamb and Republican Rick Saccone are set to square off in the Pennsylvania 18th district's special election on Tuesday.
RELATED: Shia LaBeouf breaks his silence on his "mortifying" drunken arrest and police station rant last year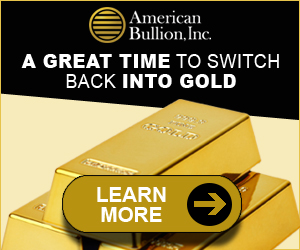 Both Lamb and Saccone have led the race at some points and the polls have the candidates neck-and-neck. Here are our takeaways from the special election: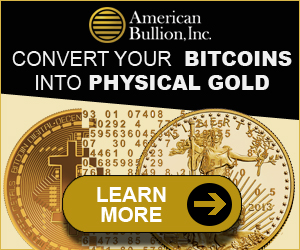 Republicans made money moves.
In the weeks leading up to the race, Saccone found himself with a massive war chest. With the aid of outside donors, almost $11 million has been spent on the election efforts for Saccone. That's compared with only $4.7 million for Lamb. A lot of the money has come from the establishment wings of the GOP, including the RNC and the NRCC–which spent over $3.5 million on Saccone.
If Saccone gets elected to Washington, he's definitely going to have some favors to repay. His efforts for a house seat have been aided by the political action committee 45Committee — a group that does not disclose its donors. And while Saccone has found himself with a few debts, Lamb has proved to be a fundraising phenom, pulling in almost $3.8 million by himself, according to FEC filings analyzed by OpenSecrets.
Democrats? What Democrats?
While the Republican party has sent scores of top names into the district to rally votes for Saccone, the Democrats haven't floated too many of their heavy hitters across the stump. Joe Biden made a trip to the district but Biden's history as a vote-getter in rural districts and his Pennsylvania roots make him a uniquely ideal campaign partner for Lamb.
Tell Paul Ryan to take a hike. This is Trump country.
Much to the chagrin of the high-minded conservatives, if Rick Saccone wins, it's probably going to be because of Donald Trump. And it will be because of Trump's greatest hits; railing against the establishment and immigrants. Initially, Republicans trumpeted their tax plan, but aborted that message after finding that it didn't move the needle too much for Saccone. Instead, they've chosen to highlight hot-button issues like "sanctuary cities" and trying to tie Lamb to Washington elites like Nancy Pelosi.
Paul Ryan didn't make an appearance in the PA race, but Donald Trump did. And during the president's visit to the district he delivered his favorite talking points with fervor and even tried out a few new bits, like suggesting the death penalty for drug dealers and terming NBC's Chuck Todd as a "sleeping son of a bitch."
What does this say about the GOP chances in November?
The question all the political junkies in DC are running by each other is simple: how does this change the landscape for the midterms in November? If Conor Lamb is able to pull out an upset, it will be another terrifying dip on the seisometer for the GOP's midterm chances as they struggle to maintain control in the House and Senate.
For most of the junkies, it's a lose-lose for Republicans unless Saccone blows Lamb out of the water. This is a Republican district, the special election is being held to replace a Republican congressman and Trump won the PA-18 by 20 points. Saccone is supposed to win. And he's an experienced politician who has outspent Lamb by more than 2:1.
More than any other special election, this looks like a Trump test.
President Trump has stumped hard for Rick Saccone and this race comes more than a year into his presidency. Voters have sized him up as president and have made their decision on him. In Alabama, the Republicans tapped a flawed candidate in Roy Moore; Trump couldn't do anything about that. Saccone could win on the Trump vote, if he doesn't, it's a sure sign that at least some of the enthusiasm in the president has waned. Remember, Trump won the district by 20 points; if Lamb wins, it's almost certain that he did so by converting Trump voters.
It's still only a special election.
While Democrats will be eager to champion a Lamb victory as a huge upset that is the first in a massive midterm wave, that's not exactly fair. The PA-18 is a really funky district. It's a Pittsburgh suburb so it's well-educated but it also has a lot of blue collar history. And the state is re-drawing their district maps, which means that in a few months, this district won't even exist anymore.
Though a Conor Lamb victory would be huge, November is a long way away and nobody knows that the future holds.
Polls close at 8 p.m. tonight, so results should start to roll in around 8:30-9 p.m.
Visit the USSA News store!
Click this link for the original source of this article.
Author: Alex Thomas
---
This content is courtesy of, and owned and copyrighted by, http://rare.us and its author. This content is made available by use of the public RSS feed offered by the host site and is used for educational purposes only. If you are the author or represent the host site and would like this content removed now and in the future, please contact the USSANews.com administrator by using the contact form located in the top-left menu. Your request will be immediately honored. Please visit http://rare.us for more terrific, conservative content. The owner of this website may be paid to recommend American Bullion. The content of this website, including the positive review of American Bullion, the negative review of its competitors, and any other information may not be independent or neutral.